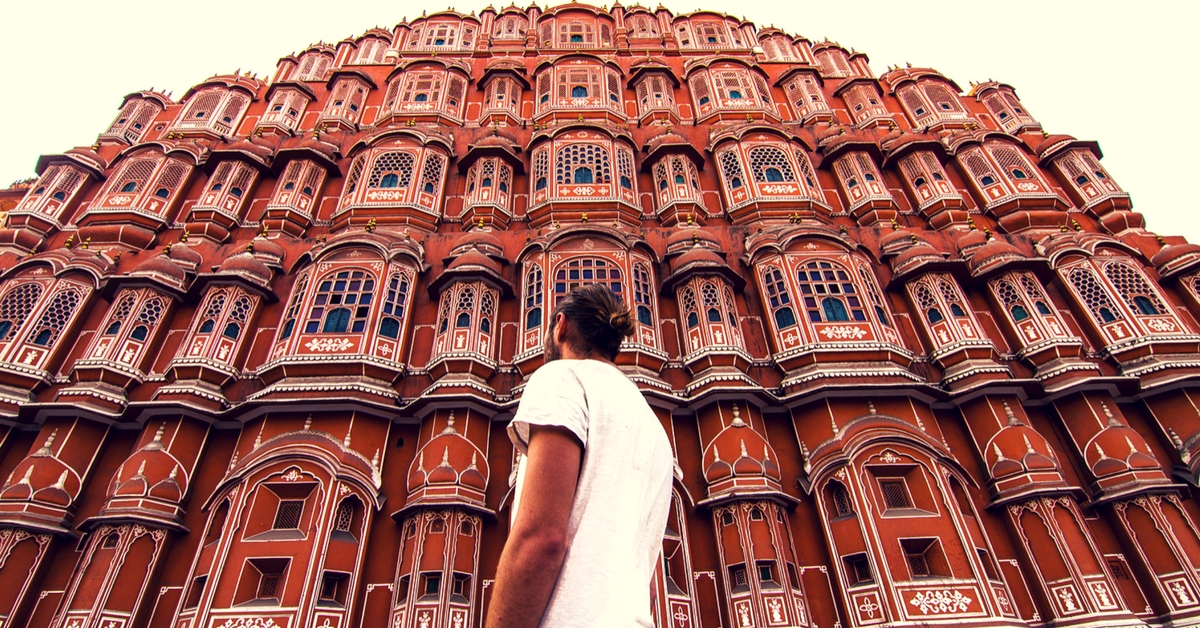 Want to visit India? It's a vast country with endless cultural experiences, festivals and things to do.
Want to visit India? It's a vast country with endless cultural experiences, festivals and things to do, in fact, it's one of the biggest countries in the world, and also home to over 1 billion people.
If you haven't been to India already, let me present 12 reasons to Visit India!
1. Interesting culture
At first glance, it can be quite a cultural shock when you arrive. However, as time goes by you'll learn to embrace the diverse culture because it's very interesting and there are so many things that I can assure you haven't seen before.
No matter what place you visit in India, you can be sure of a strong and unique culture.
2. Incredibly inexpensive
If you come from Europe, the US or Australia you will think that India is not only incredible but also incredibly cheap. For example, you can have a full meal for under 1 Euro, try to find that back at home! Clothing, activities, transportation is also very cheap, as long as you go local.
3. Delicious food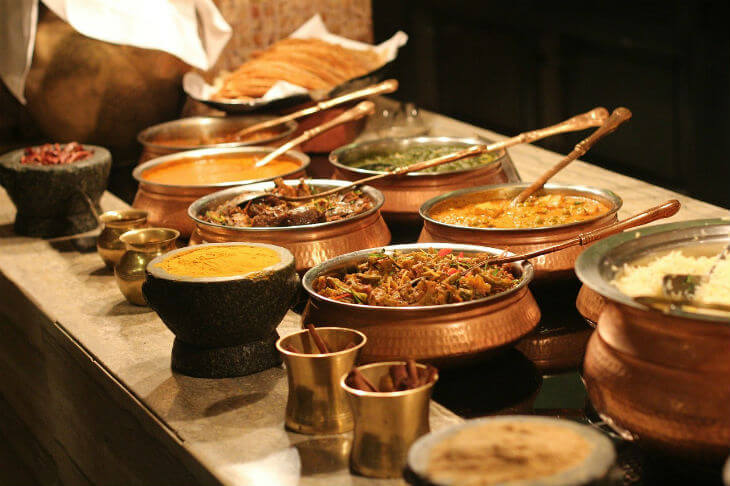 Indian food is available all over the world, and most of you have probably tried a few Indian dishes. However, the difference is huge! While I do have eaten lots of Indian food around the world, nothing beats the "real deal."
It's not only delicious, the range is almost endless with regional dishes all over the country. The food is definitely one of the main reasons why you should visit India!
My favorite dishes that I tried during my trip through India were undoubtedly Rogan Josh, Dosa and Naan Bread (especially with garlic and cheese).
4. Majestic architecture
Do you appreciate architecture? Even if you don't, I'm sure you'll be amazed by the temples, forts, and various other buildings in India. The most famous one is, of course, the mighty Taj Mahal, which is also named as one of the Seven Wonders of the world.
But, there are many other man-made structures to admire when you visit India. Each region has stunning and unique architecture, but some of the best ones can be found in the region of Rajasthan.
5. Bollywood
Forget Hollywood, Bollywood is far more entertaining and colorful to watch. If you visit India you might even see yourself in one of the movies. Several hundreds of movies are being produced each year, and if you go to Mumbai, it's possible to audition for a Bollywood movie!
6. Wildlife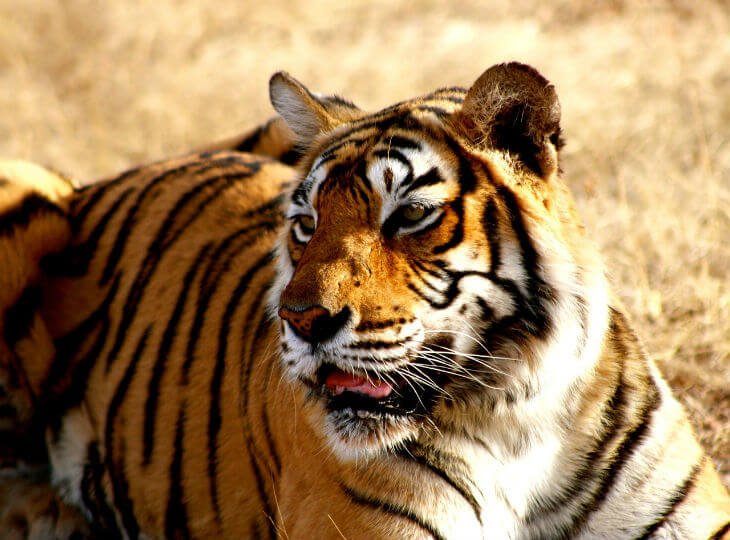 It's not only the culture that is diverse, but also Wildlife with plenty of endemic species and some of our most beloved animals, such as elephants and tigers.
However, I do want to emphasize an important thing to tourists. Don't support animals in captivity, they should roam freely, and please don't ride elephants or support captive tigers. Instead, visit their natural habit and head on a Safari with an experienced guide!
It doesn't cost a fortune, and you can enjoy the animals in their real habitat. It's magical and something I highly recommend if you visit India!
7. History
Did you know that India is home to some of the oldest human civilizations? The history stretches far back in time, and lots of the old traditions, such as Ayurvedic medicine is still being used today.
If you like history, I suggest you visit India and explore the various heritage structures that can be found all over the country.
8. Yoga and mindfulness
India is a popular destination for youths and even older men and women who want to find themselves. So, why do they all seek to visit India to find themselves? The answer is quite simple.
Thanks to old spiritual techniques and beliefs, India is home to many life gurus and various meditation and yoga retreats, some of the best actually, so it's no surprise that many soul searchers find their way here.
If you want to go on a spiritual journey, then visit India!
9. The Chaos
Think everything sounds perfect so far? Well, India is much about everything, including the bad. You will see poor people, and I mean really poor people, living in the streets. Cows are roaming freely, cars and rickshaws are everywhere, and yeah, there are people almost everywhere in the cities, but that is also the beauty of it.
And if you embrace the chaos, you will get a very genuine and memorable trip to India!
10. Holi Festival
Also known as the festival of colours is a colourful display where people throw coloured dust all over the place. Thousands of people gather to join the celebrations, and so should you!
11. Tea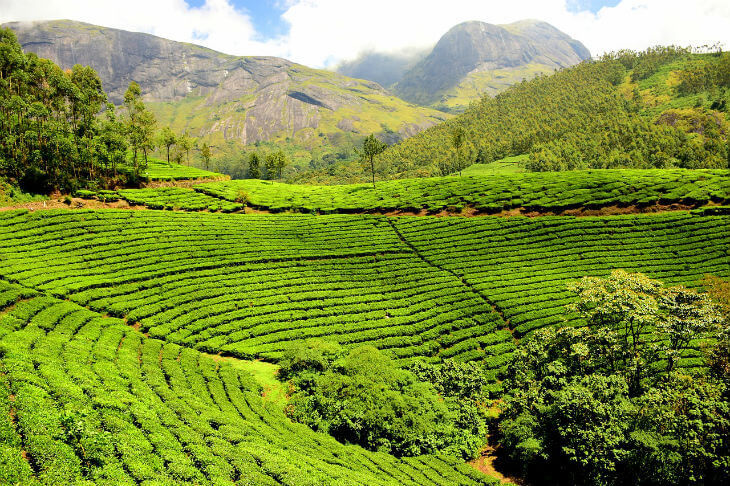 Did you know that India produces some of the world's best tea? Yes, that's right. The Darjeeling region is world famous for its tea plantations, which are both gorgeous and offer delicious tea!
And, of course, the sweet "Chai Tea." You might have tried it, but I promise that it's even better here in India, and everyone drinks it. Chai is a daily ritual among many Indians.
12. The wonderful places to visit in India
So, you have got some reasons to visit India already, but there's more..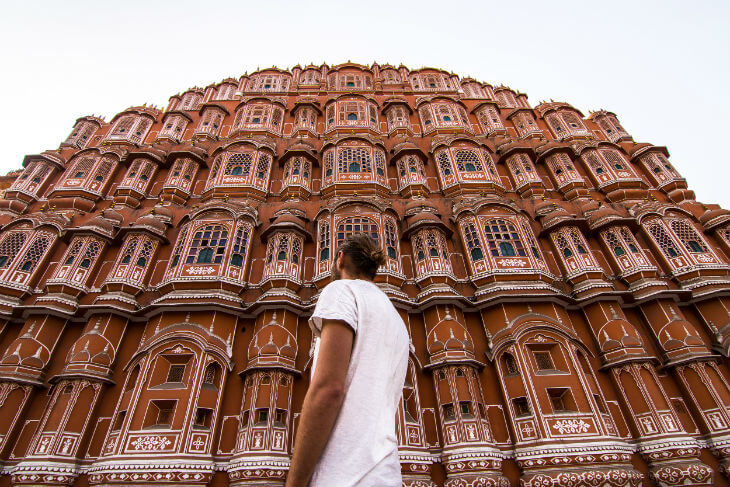 Home to the pink city Jaipur, the blue city Jodhpur and lots of other famous tourist attractions in India. Rajasthan is a must place to visit in India and it houses a great amount of history and culture, just like the rest of India!
Delhi belly and chaos are two things that many tourists remember from New Delhi, but despite that, I think it's worth a visit. We arrived here and were immediately shocked, despite the fact that we had been traveling already in Asia for nearly three months before visiting New Delhi.
In New Delhi, you can expect everything. Stunning architecture, LOTS of people, street food, CHEAP accommodation. We paid no more than 4 Euros for a private room in the backpacker area of Paharganj. It's a very interesting destination that I think all world travelers should experience at least once!
Home to Bollywood and almost 20 million people makes it one of the biggest cities in the world. If you want to experience the city life of India I can highly recommend Mumbai. It's a city that's improving fast and it's becoming increasingly modern every day.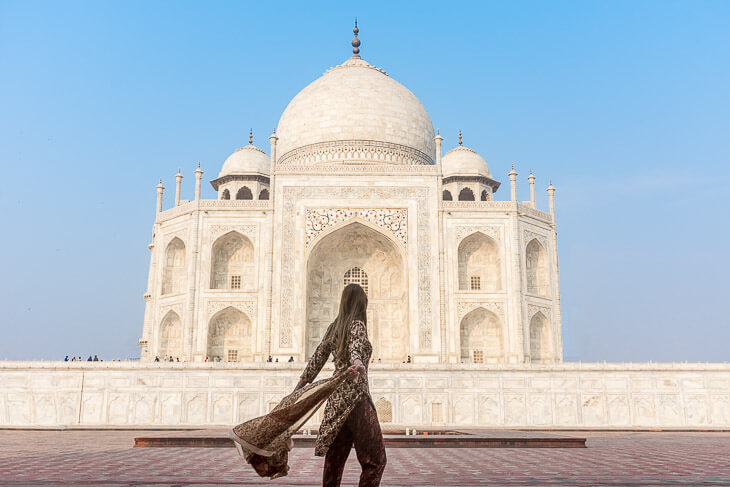 You probably already know about Taj Mahal, but it's too majestic to be left out of this list of reasons to visit India. I've seen lots of temples, churches, palaces, houses and modern buildings, but there is only one Taj Mahal, and the details are marvelous.
The fact that the city of Agra and Taj Mahal also inspired the famous Disney movie Aladdin, makes it even more epic!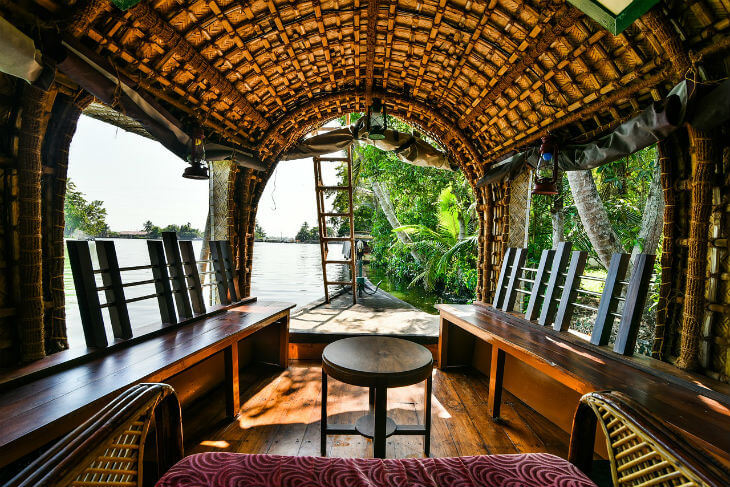 God's own country, also known as Kerala. Famous for its backwaters and wildlife in the dense jungles where tigers roam freely along with many other endemic species. If you like paradise beaches and nature, then Kerala is a must place to visit in India!
The people are super friendly as well, and many of them speak English very well. Another thing about Kerala is that it's very romantic and you can, for example, rent a houseboat and just follow the streams of the backwaters of Kerala.
Southern India also has lots of food dishes that are simply delicious!
The IT-city of India, home to many computer and software companies. It's an interesting city because so many speak English just as good as you and me, thus inviting you to learn more about the Indian culture first hand. It's also the third biggest city in India, so you can expect lots of people and lots of things to do!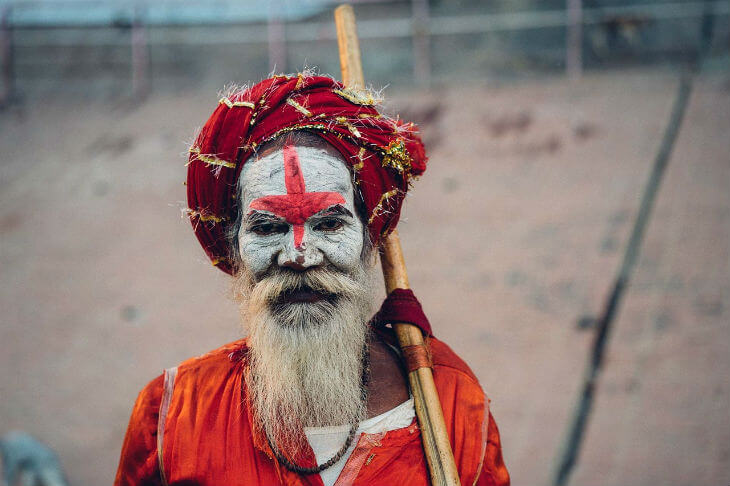 The holiest city of them all, and the place where the holiest river flows through – the Ganges. Varanasi is a very interesting destination where you get to experience culture and religion in abundance.
You can meet holy men, and they are everywhere. Varanasi is also a popular place to go for those who visit India for spiritual practices such as meditation and yoga, and there are various retreats where you can stay and practice.
Fancy hiking and beautiful scenery? Then head to the North, more specifically Kashmir! Known for its stunning views and mountains, it's a must place to visit in India!
There is also lots of culture and historic places to explore in the Kashmir region.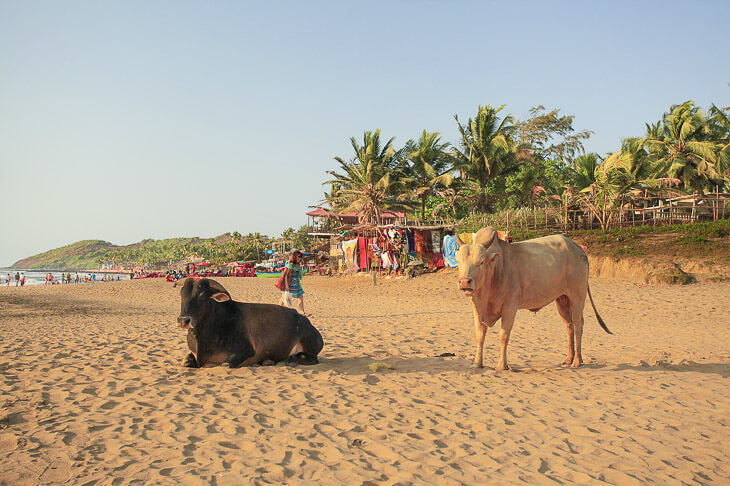 Longing for those paradise beaches, yoga retreats and some rehab for your soul? Goa has it all, including some great party spots! However, I do want to emphasize that you won't experience the "real" India in Goa, but it's well worth a visit!
And yes, cows roam freely in Goa too! Amazing, right?
Colour yourself in red during Durga Puja, an exciting festival in Kolkata where everyone gathers to join the celebrations! It's an annual Hindu festival that occurs in September. The best time to Visit Kolkata besides during Durga Puja is from November to February!
Just as in other cities in India, Kolkata has lots of tourist attractions waiting to be discovered!
Another spiritual place in India where many people seek guidance and yoga/meditation retreats. Rishikesh is a lovely place to go when you visit India. Cleanse your soul and learn something from within here in Rishikesh, and take the lessons with you for the rest of your life!
Tourists can apply for E-visa here.
Please remember as well that India is a large country, and there are countless of more reasons to visit India and places that are worth traveling to. This is merely a fraction of everything that India has to offer!
(Written by Alex)
The article was originally published here.
About the author: Alex, also known as Swedish Nomad, quit his regular 9-5 job and left Sweden to follow his dream of traveling around the world.
Like this story? Or have something to share? Write to us: contact@thebetterindia.com, or connect with us on Facebook and Twitter.
NEW: Click here to get positive news on WhatsApp!
We bring stories straight from the heart of India, to inspire millions and create a wave of impact. Our positive movement is growing bigger everyday, and we would love for you to join it.
Please contribute whatever you can, every little penny helps our team in bringing you more stories that support dreams and spread hope.