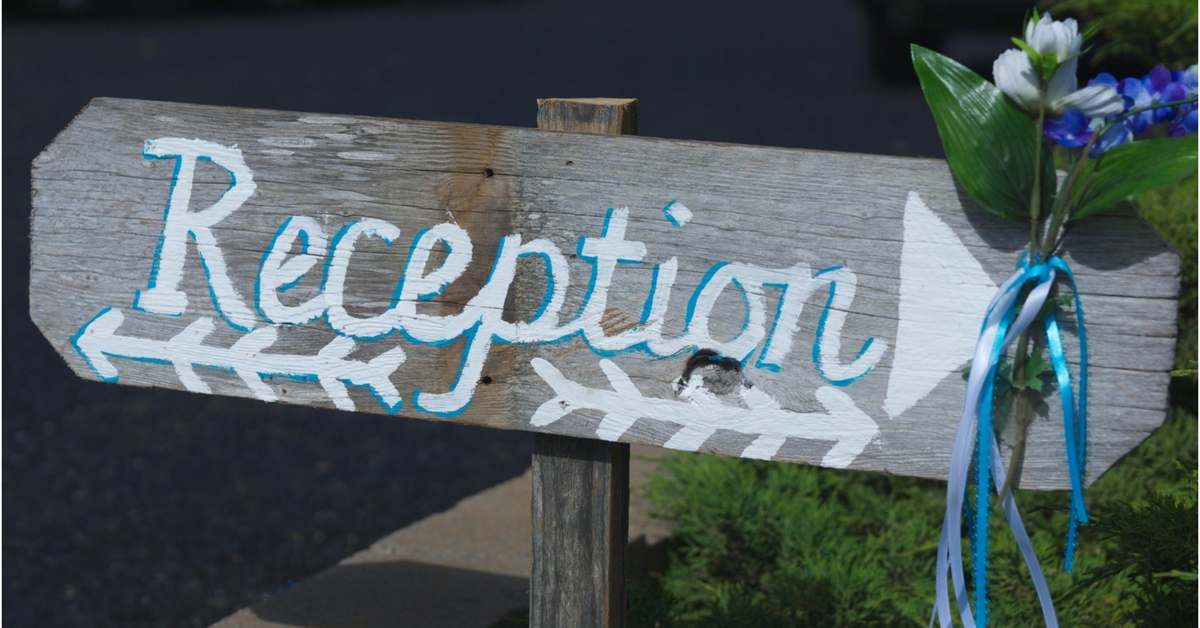 Decor is integral to weddings, but most decorative items end up in the trash right after the ceremony. From recycling florals to replacing plastic with cloth, here's what you can do.
Earlier this February, Goa announced that it may be considering imposing restrictions — and a ban in some cases — on beach weddings. Hosting 800 big weddings a year, the state's coastline is reportedly left littered and its vegetation damaged by the constant stream of travellers and festivities.
Weddings are a time for celebration, but the grand spectacles can come at great cost to the environment.
Image for representation. Source: Wikipedia
From exotic flowers to a mini avalanche of thermocol and plastic, an array of decorative items end up straight in the trash after the marriage is solemnised. As sustainable, vegan and zero-waste become the new buzzwords at weddings, it is becoming increasingly necessary to take an eco-friendly approach to decor. Here's what you can do.
1. Say no to thermocol and plastic
Theromocol decorations are commonly used for setting up decor, and almost inevitably end up in the trash after the ceremony. Instead, check with your decorators whether they recycle their decoration supplies. Chances are they do, as simple cost-effective measures if nothing else.
Some alternatives for thermocol are recyclable fabrics or even burlap. Replace flexiboards with cloth or recycled wooden banners.
---
You might also like: Organizing a Green, Eco-Friendly Wedding Is as Easy as This!
---
2. Minimise floral decoration
Steer clear of flowers, like the Bengaluru couple Sowmya Reddy and Abhishek Raje. Their 2015 wedding grabbed headlines for its zero-waste policy, and the only flowers used at the wedding were garlands and floral bunches for the bride and groom.
3. Stick to local blooms
Locally-sourced decorations. Image source: Wikipedia
If you must use flowers, eschew imported blossoms for locally-sourced floral decorations. Seasonal flowers sourced from small-time vendors or directly from farmers will also be a means of supporting local growers and suppliers.
4. Recycle, reuse, repeat
Check with your florist for availability of reusable fabric flowers to substitute the natural blooms. They look remarkably realistic, and are far more sustainable than fresh floral decorations.
6. Reinvent floral waste
Incense sticks made from floral waste. Image source: Facebook
In Delhi, the Society for Child Development runs AVACYAM, a programme that converts disposed flowers into natural Holi colours. Mumbai-based Nikhil Gampa runs Green Wave, which converts floral waste into incense sticks.
If these ventures seem out of reach, check up on composting plans at your local waste management authorities.
7. Go easy on lights
Lighting may be beautiful, but it's also a tremendous drain on resources. A daytime ceremony can be officiated with natural light. For night time ceremonies, look for eco-friendly candles or solar-powered lights that are more energy efficient.
8. Try your hand at DIY
Handmade decorations. Image source: Pixabay
Do-it-yourself weddings are a rage in the West and gradually emerging in India too. DIY doesn't mean that you have to look at every detail, but take up a few projects. Create your own banners and buntings or put together a recycled backdrop for the stage.
---
You might also like: A Bengaluru-Based Startup Is Promoting Eco-Friendly Wedding Invitations & They Are Terrific!
---
9. Host a garden party
Not literally a party in the garden, but potted plants — especially the flowering and succulent varieties — can make for chic substitutes to conventional wedding decoration
10. Clean up afterwards
Take help from local waste management initiatives to utilize the waste left behind. In Bengaluru, Hasiru Dala — a waste management initiative — assists with planning weddings with minimal wastage and effective, sustainable solutions.
You can also engage family and friends to help with cleaning up the place afterwards, particularly for destination and outdoor. It's a far cry from glamorous, but imagine the difference it can make to the venue!
Contact Society of Child Development for more on AVACYAM via their website. Check out Green Wave on Facebook and to get in touch with Hasiru Dala,click here.
Like this story? Or have something to share? Write to us: contact@thebetterindia.com, or connect with us on Facebook and Twitter.
NEW: Click here to get positive news on WhatsApp!