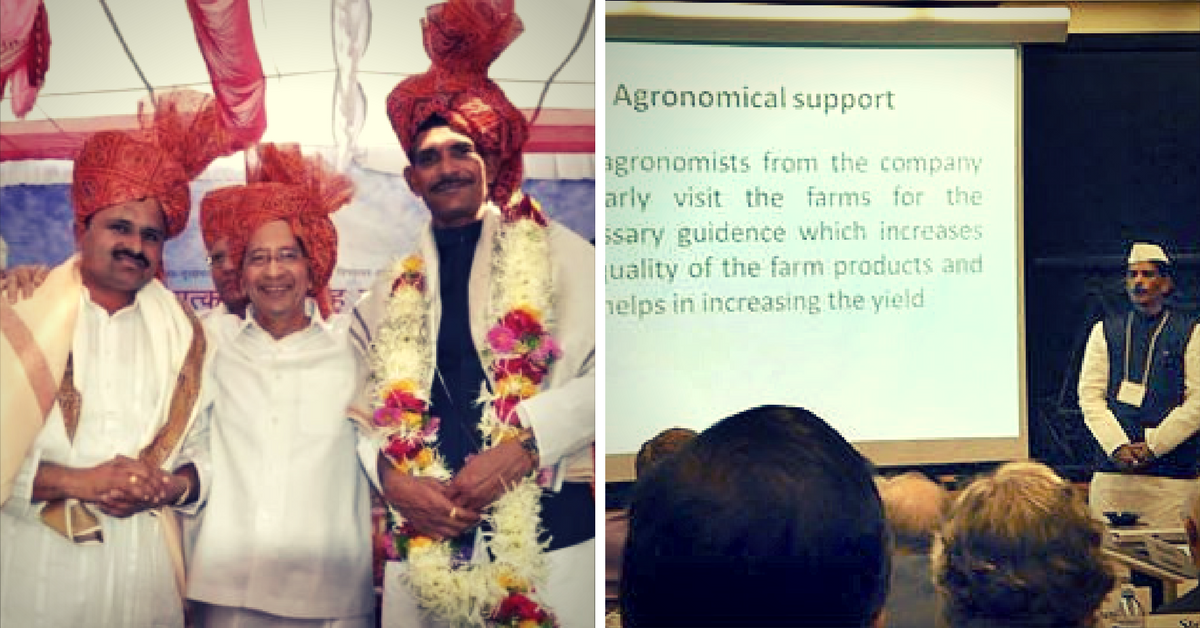 Jalgaon in Maharashtra is often in the news for droughts and farmer suicides. But amidst this bleak picture, two farmers from here were invited to share their success stories at a seminar organized by Harvard University -- and this was made possible because of a third farmer from the same district.
Jalgaon in Maharashtra is often in the news for droughts and farmer suicides. But amidst this bleak picture, two farmers from here were invited to share their success stories at a seminar organized by Harvard University — and this was made possible because of a third farmer from the same district.
Rajendra Hari Patil, Village: Wade, District: Jalgaon, State: Maharashtra.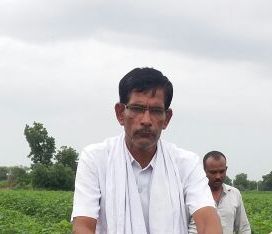 Rajendra's father was a small-time farmer in Wade village. They had just 1.5 acres of land, which didn't yield much.
Rajendra was the youngest of seven brothers and sisters and life was never easy. It became even more difficult after his father died when Rajendra was just 11, and he started working on his farm along with his brothers.
It was "earning and learning"for them as none of them left their studies for farming. Once all the brothers were well educated, they left farming and got government jobs.
Rajendra, who pursued B.Sc (Chemistry) and then an M.PEd (Masters in physical education), joined a private school as a teacher. However, he lost his job in just a year.
"I did not have a job, so I decided to do farming until I got another one," says Rajendra, who took the decision in 1993.
He could hardly earn back the investments made with the yield from his 1.5-acre ancestral land until 2006.
Hemchandra Dagaji Patil, Village: Panchak, District: Jalgaon, State: Maharashtra.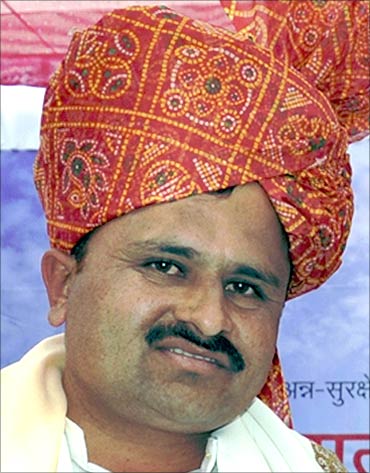 Hemchandra's father had a 30-acre ancestral land. However, he had a dream of making at least one of his sons either a doctor, engineer or lawyer. Hemchandra happily took up the responsibility of fulfilling his father's dream and became a lawyer. But his heart remained in farming and he gave up his black coat.
"I used to partially help my father in the farms after graduation. And I loved doing that. When my father came to know about my preference, he surprisingly said that he just wanted me to take the degree and learn the laws, but deep down, he too wanted me to be a farmer," says Hemchandra.
The initial days were long and tiring. Being dependent on flood irrigation, he had to spend several nights in the farm, checking the water supply and controlling it.
But the yield remained the same — until he attended a seminar in 2000.
Bhavarlal Jain, Village: Wakod, District: Jalgaon, State: Maharashtra.
Bhavarlal Jain was born into a farming family. A law graduate, he spurned the offer of a civil service job to pursue agriculture as a profession at the age of 23.
In 1963, selling kerosene from a pushcart, Jain started the family business with trading. The family formed a partnership with Rs. 7,000, which was the accumulated savings of three generations, as capital.
In 1972-74, Jain decided to revert to his ancestral farms from trading and business. Inspired by a quote, "Agriculture: a profession with future," young Jain added dealership of tractors, sprinkler systems, PVC pipes and other farm equipment. In order to broaden the agri-business, agencies for farm inputs such as fertilizers, seeds and pesticides were also added.
Eventually, Jain established Jain irrigation Systems Ltd. The company now has manufacturing plants in 29 locations across the globe.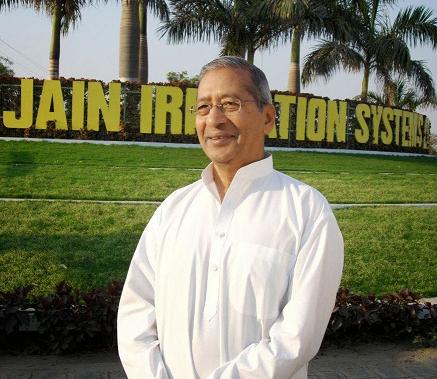 Jain who has received 22 international and national awards and the prestigious Padma Shri from the government of India in 1988, believed that he would prosper only if his customers, that is the farmers, prospered. Keeping this in mind, he started a farmers' contract program under the initiative 'Gandhi research foundation.'
---
You may also like : This Journalist-Turned-Farmer Is Putting His Village on the Global Map!
---
The company invites 40,000 farmers from across India every year to its headquarters at Jalgaon under this initiative. The expenses of the trip are borne by the company.
Besides guidance and end-to-end solutions, Jain Irrigation also has a tie-up with banks to help farmers switch to new technologies. It provides all the means for technology-based farming to the farmers, and buy their end product which is then processed and exported.
The contract farmers are even offered a buy back guarantee, and there is a minimum support price fixed by the company. So irrespective of price fluctuations, the farmers get a fixed rate for their produce
Respite for farmers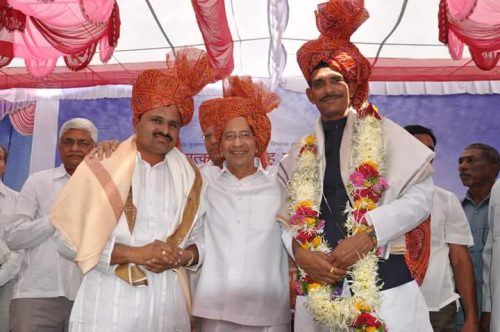 Farmers like Rajendra and Hemchandra joined this initiative and are now earning lakhs a year.
Jain Irrigation has tied up with 5,000 farmers in Maharashtra.It helps these farmers get drip irrigation and also provides seeds and trains them to use new technology.
"Drip irrigation along with fertigation brought about dramatic results. Earlier, a lot of water and fertilizers were also wasted as they did not have a fixed limit for each crop. The excess fertilizers were bad for the crop and degraded the soil as well. With fertigation, the required quantity of fertilizers could be mixed with water and supplied," says Hemchandra.
While Hemchandra found Jain Irrigations through a seminar, Rajendra approached the company himself in 2006, when he heard about the contract farming option.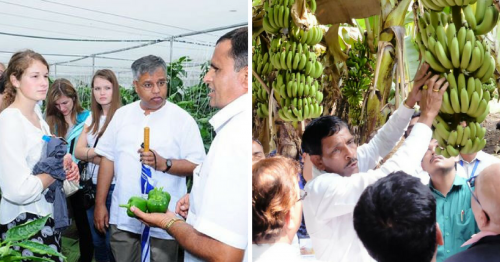 "I started off with 10,000 tissue culture saplings of bananas in 2006. I got a good harvest after 10 months. In 2007, I planted 18,000 saplings. The total investment per plant was Rs. 55. We got a yield of 28 kg per plant, and 11 trucks were hired to carry the harvest to the market. I invited 2,000 farmers to just watch it because farmers hesitate to adapt any new technology until they see the results. In three years, I took 60 acres of land on lease and cultivated 5 lakh saplings. While in traditional farming the loss is up to 35 per cent, with tissue culture the loss is just 5 per cent. We get Rs 25 per kg per plant," says Rajendra.
Hello Harvard!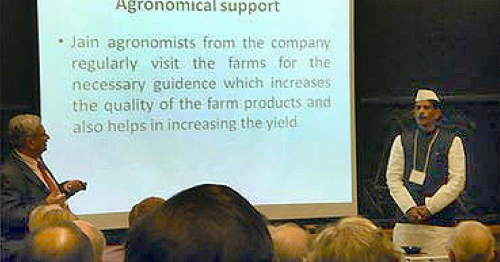 In 2011, when Harvard Business School in the USA conducted a seminar on food security systems, Hemchandra and Rajendra were invited to talk about their success stories.
The duo was given 15 minutes to explain how they did so well. However, everyone was so keen to know more, they were given an extra 15 minutes to answer questions from farmers from other countries.
"While asking us to come up on stage for the question-and-answer session, the anchor said that India is the future of the world in farming. This was a proud moment for us," says Hemchandra.
---
You may also like : Meet the Farmer behind the Living Agricultural Museum That Is Home to over 850 Varieties of Rice!
---
Once they were back in India, farmers were in queue to take advice from them. Hemchandra says that he keeps experimenting with new technologies on his farm, which is located beside the highway. Farmers from other villages too come and watch him. He constantly has guests from foreign countries that come for farm visits.
Rajendra does around 40-50 thousand banana plantations every year. He takes nearby farms on lease and grows various vegetables and fruits too on 70 acres of land. He has also built one house each for all the 7 farmer families that work on his farm.
He recently built a house worth Rs. 1.5 crore at Chalisgaon and conducted a seminar for thousands of farmers to make them realize that even farming can give them everything that any high profile jobs give.
Both Hemchandra and Rajendra believe that education, determination and hard work are key.
Bhavarlal Jain, the father of the second green revolution in India, died at Jaslok Hospital in Mumbai on February 25, 2016, from multi-organ failure. But he has left behind a legacy that has made him immortal.
---
Like this story? Or have something to share? Write to us: contact@thebetterindia.com, or connect with us on Facebook and Twitter.
NEW: Click here to get positive news on WhatsApp!