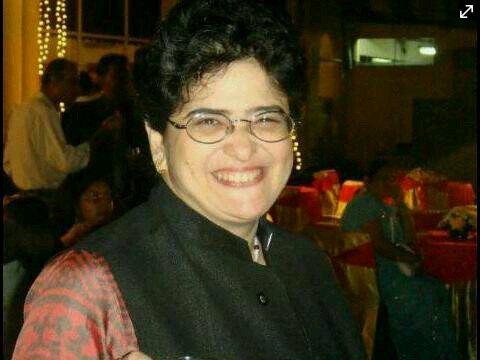 We've seen persons with disabilities try adventure sports and impact governments. But what does it take to scale the corporate summit? Affected with Encephalitis at an early stage in life, Sharmila Divatia rewinds her journey.
We've seen persons with disabilities try adventure sports and impact governments. But what does it take to scale the corporate summit? Affected with Encephalitis at an early stage in life, and with 15 years of dogged perseverance to reach a reasonable level of speech and action, Sharmila Divatia rewinds her journey.
There was a time in Sharmila Divatia's life when she dreaded summer afternoons. The Children's Orthopedic Hospital in Mumbai's Haji Ali area wasn't quite the place to be for a school-going girl to spend her holidays at. 'Where is my vacation?', she would often ask her mother, as April dragged to May every year. She perhaps knew the answer, that there were no vacations as she was 'different', since a fateful day in 1970 when she went to sleep but woke up only four weeks later after a convoluted coma. It turned out to be encephalitis, a viral brain fever. Years later, Divatia's first job was at a company whose office looked over the dreaded hospital. On the day of her appointment, she called her mother and asked a different question, "Can you imagine where I'm standing?"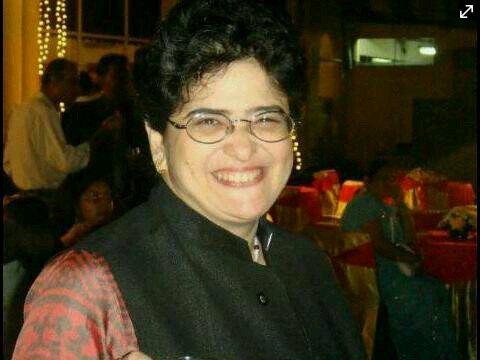 The pudgy faced Delhi-born Gujarati lady has made peace with summer afternoons it seems, as we catch her at a multi-cuisine restaurant of a five-star hotel in Mumbai on a warm weekday. She is now Associate Vice-President at a top IT company but her recurring smile doesn't flaunt that designation. "I like to be ahead of schedule," she responds after we suspect having made her wait. "I'm at work by 8.30 every morning, and by the time the office opens and people begin walking in, I've already done much of my paperwork and responded to emails," she says matter-of-factly. Having been an early-riser from over two decades of professional life now, it didn't take much rescheduling of routines when she joined her current firm in 2003.
"I'm a hard taskmaster," she admits, in-between a main course of fish and mango daiquiri, "But when I'm off work, I'm a friend to my team. They (her colleague-friends) can talk to me about anything personal, we often go out together," she explains. This 'off work' happens at five pm, when Divatia switches off in all ways and heads home. "There used to be a table booked at the Tunga (a popular suburban hotel) at 6.30 every single evening!" she reminisces. We can't call her a workaholic then, also because she counters, "I'm just super-efficient!"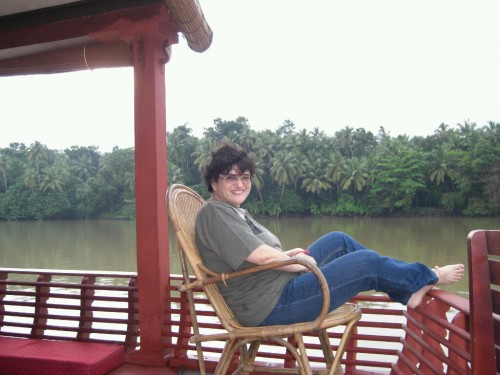 This efficiency blended with dogged persistence may be reasons why Divatia is at the top steps of the corporate ladder. Having begun climbing it in 1989, when Indians weren't used to seeing co-workers with a disability, she faced regular attitudinal barriers. "My employers have always been good, it was the colleagues who took a while to accept that I was as capable, or better than them." Her first decade, like of most others aspiring professionals in Maximum city, was a long journey, with the oases of increments well spaced out.
Maybe it was just in her DNA, or the 15-year ordeal of bettering oneself in speech and physiotherapy that made her tireless, but Divatia's hunger for achievement is only growing at age 48. "I was lucky to work under very good bosses. I've never got the feeling that someone doubts my skills," she explains.
That said, even a Six Sigma Black Belt (not a martial art qualification!) and an 'ISO 9001 resource' person such as her could have bad days, we mull. "Those are only when I have no work!" Divatia responds. Okay, but surely she must have been finding herself at the receiving end of undue sympathy, as most persons with disability do, right? (Divatia has never used a wheelchair, and her speech is clear, but for a slight oddity.) But no, her content, headstrong attitude is what keeps them away. "Nobody gives me sympathy. I think they're afraid and feel intimidated that I don't need anything from them." For self-reliant persons with disability such as her, this keeps away much unnecessary negativity.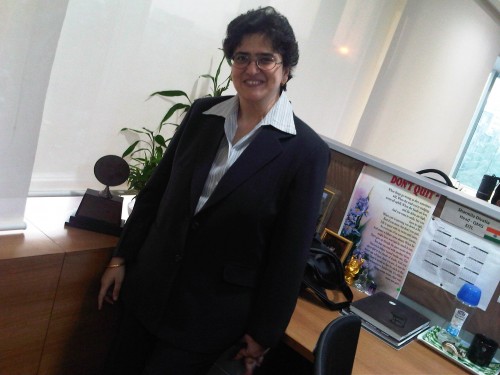 If any corporate hotshot's success is measured by the quality of their weekends, Divatia top-scores there too. Although she stays by herself and doesn't enjoy cooking, she's an unabashed foodie and loves reading. Besides, being a visiting faculty at Mumbai's Ali Yavar Jung National Institute of Hearing Handicapped and the Asian representative of the support group Encephalitis Global Inc., she interacts and inspires many in the sector. Her hefty bio also reveals she's involved with the government (and non-government bodies, for that matter) at several levels for policy-making, welfare initiatives and events such as the Olympics for the disabled. So to our assumption that her weekends must be packed, she says two words, "Very. VERY!"
Perhaps lying insignificantly among the accolades and awards that don her living space; there is a small, worn-out piece of paper that Sharmila Divatia has preserved through the years. It is her identity card from the Children's Orthopedic Hospital.
An initiative of Trinayani which is an NGO founded by Ritika Sahni, this is a part of a series of articles that celebrates the intriguing lives of persons with disabilities. Trinayani works towards creating Disability Awareness and equal opportunities for persons with disabilities, communicating through workshops/seminars, print, radio, films and other electronic media. Visit
www.trinayani.org
or write to them at trinayani.contact@gmail.com
We bring stories straight from the heart of India, to inspire millions and create a wave of impact. Our positive movement is growing bigger everyday, and we would love for you to join it.
Please contribute whatever you can, every little penny helps our team in bringing you more stories that support dreams and spread hope.