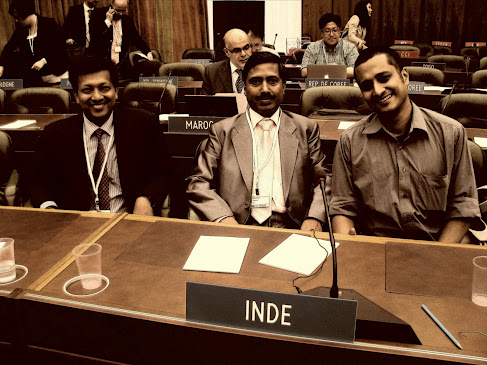 There are some who crib about laws and then some who help make them better. Rahul Cherian belongs to the latter. A partner at a Chennai-based law firm specialising in
There are some who crib about laws and then some who help make them better. Rahul Cherian belongs to the latter. A partner at a Chennai-based law firm specialising in intellectual property rights and other laws, he is also the force behind Inclusive Planet, a centre that connects the disability sector with the government and policy makers.
The 38-year-old is a cancer survivor himself. After having surgically removed it from his spinal cord in 1989, he underwent reconstructive surgery in 2005 and now uses crutches. Today, Cherian is one of the experts drafting the Treaty for Visually Impaired persons currently being negotiated in Geneva, where he loves driving his hand-controlled car. We caught up with the man to know about his peculiar routines, insights about law-makers and his pet project, a social network for blind persons.
What's your regular day like? Is policy-making and law stressful?
I don't keep a regular schedule because I invariably end up breaking it! Most days I'm found working till midnight and yes, it is very stressful managing all these diverse activities.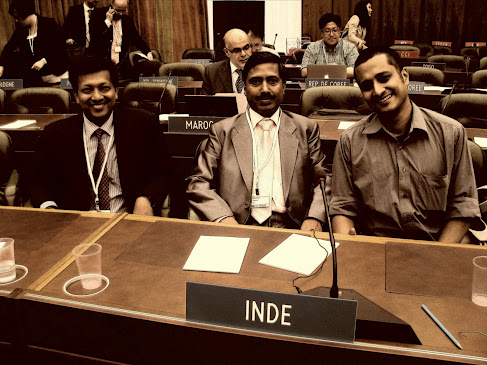 How diverse are your roles at Indojuris and Inclusive Planet? What are your motivating factors at both?
The roles are completely diverse. At IndoJuris, the deliverables are within my control, whereas at Inclusive Planet, as there are so many moving parts including the government and the disability sector, I have to be extremely agile most of the time in what I do. Moreover, policy making has a longer gestation period and at times there is a flurry of activity in each area and then there are lull periods. It can be frustrating at times… but can also be extremely rewarding when the policy I have been working on becomes a reality!
In this hyper-connected world, where does your 'social network for visually impaired persons' stand? How many people is it still relevant to?
Inclusiveplanet.com is specially designed for persons with visual impairment to interact with each other in a digital environment. It's fully accessible for all who use screen readers. In an era of Facebook, here we have a one-of-a-kind social network that has the potential to impact millions of visually impaired persons from around the world!
Tell us how your legal and policy work plays out.
See, I get requests from the disability sector, I pick the relevant ones and help conceptualise them. Then, we prepare documents; raise funding if required, meet MPs if that helps. For instance, a disabled person once wrote in when the Centre was drafting a new aviation policy, and thought we must intervene. We researched and wrote to them. People do not recognise that every law has some impact on persons with disabilities, whether it's related to banking, air travel, education, electronic delivery of government services etc. I am up to try and change these laws and policies.
Is working with the state difficult? Must a common disabled person need strong contacts to see change?
It's not as tough as it seems! The machinery of some states is smoother than others. We get requests from governments too; the Kerala Planning Board wants to make the whole state 'inclusive' by 2025. We're planning actively with them… and they've already allocated 40 crores for it.
I've found many politicians and bureaucrats to be very committed too, provided you do all the leg work! Before the Copyright Act amendment, we had met a CPI-M member of the Rajya Sabha, who promptly arranged further meetings and we now have an important bill passed.
What does this Copyright Amendment Bill 2012 mean for the disabled?
Its biggest takeaway is that now persons with disabilities will be able to access reading material on an equal basis with others. Also, the government cannot hide behind copyright restrictions to deny educational books to students with disabilities.
A major learning for me here was to understand how to convince Members of Parliament on disability related issues. The secret is to practically demonstrate the possibilities of an enabling law rather that an emotional or legal argument.
Does being a person with disability yourself help you here?
I'll be frank and say yes. It does help get more legitimacy from within the sector. Otherwise you know how lawyers are looked at! You do have an edge when you meet a bureaucrat, but then it of course depends upon your approach and research.
How has it affected you personally though?
I don't think that being a PWD has affected my career or my emotional state.
An initiative of Trinayani which is an NGO founded by Ritika Sahni, this is a part of a series of articles that celebrates the intriguing lives of persons with disabilities. Trinayani works towards creating Disability Awareness and equal opportunities for persons with disabilities, communicating through workshops/seminars, print, radio, films and other electronic media. Visit www.trinayani.org or write to them at trinayani.contact@gmail.com
We bring stories straight from the heart of India, to inspire millions and create a wave of impact. Our positive movement is growing bigger everyday, and we would love for you to join it.
Please contribute whatever you can, every little penny helps our team in bringing you more stories that support dreams and spread hope.