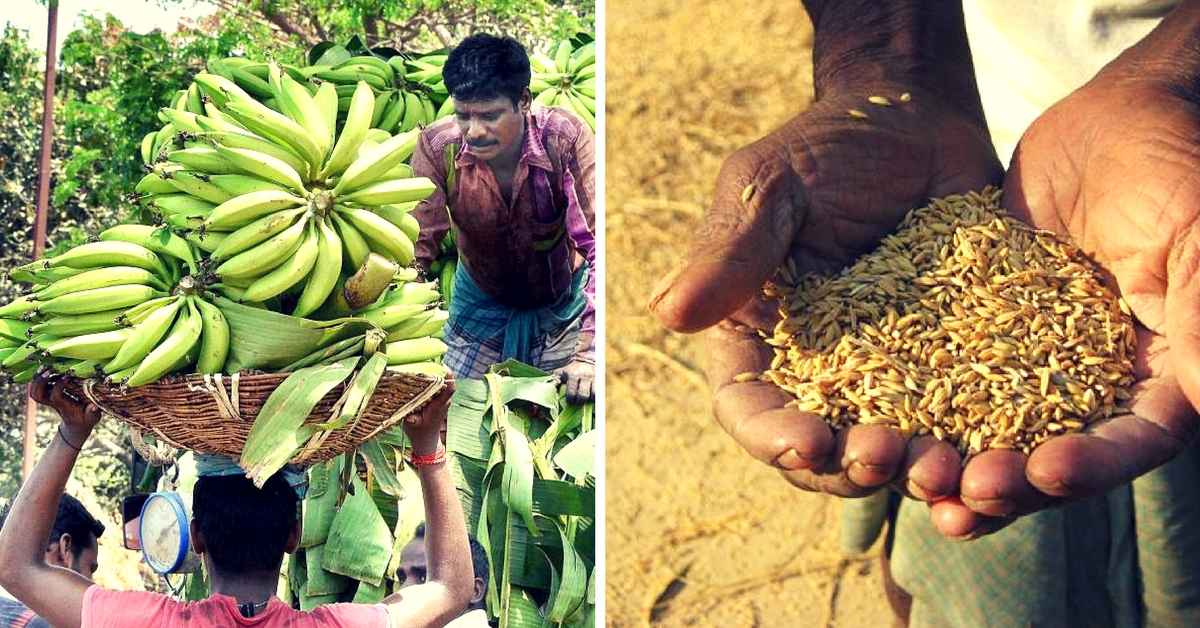 Here are 5 Indian communities who are working to preserve and produce several native plant varieties across the country.
Since time immemorial, symbiotic understanding and knowledge of traditional crops has been handed down from one generation to the next in many farming communities in India. In recent times, scientific research has also corroborated the fact that the diversity of indigenous plant varieties can offer a home-grown solution to challenges brought by climate change, particularly as modern agriculture relies on a very limited number of crops and varieties.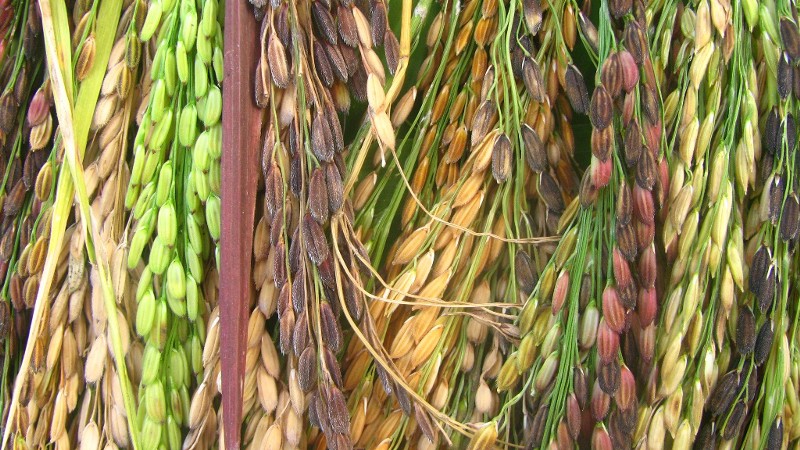 Here are 5 Indian communities who are working to protect and produce several native plant varieties across the country.
1. Farming community of Sagam and Danwathpora villages in Anantnag, Jammu and Kashmir,
Sagam and Danwathpora villages are climatically among the rarest places in Kashmir valley suitable for the cultivation of once near-extinct Mushkbudji and Kamad, scented varieties of rice grain famous for giving away a resplendent aroma. Over thousand farmers in this village grow Mushkbudji and Kamad across an estimated area of above 60 hectares annually producing nearly 3000 quintals of the two varieties of this robust, aromatic rice.
In addition to cultivation and conservation of these rice varieties, this community is also involved in post harvest processing and marketing. This community shared their varieties for extend the irrigation channels to such areas for development. Valuable inputs to the production of these indigenous varieties are provided by the scientists of the Mountain Research Centre for Field Crops at Khudwani, run by Sher-e-Kashmir Kashmir University of Agricultural Sciences and Technology (SKUAST).
For more information, contact: Dr. Ghulam Ahmad Parray
Associate Director Research,
Mountain Research Centre for Field Crops (SKUAST),
Khudwani, Anantnag, Jammu and Kashmir – 192102
Mobile: 91-9419009738
 2. Chengalikodan Banana Growers Association, Erumapetty, Thrissur District, Kerala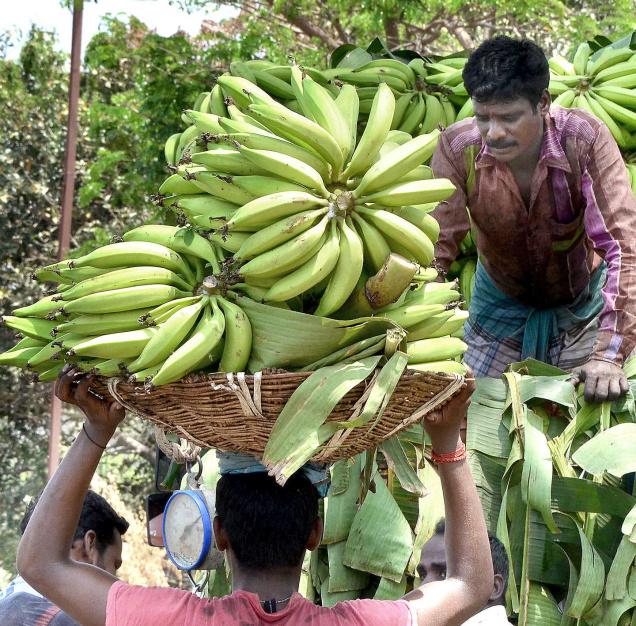 Chengalikodan Nendran Banana, also known Chengazhikode Banana, is among the most popular traditional fruits cultivated in Thrissur districtof Kerala. This variety of Nendran banana is famed for its characteristic taste, bunch shape and fruit colour – the mature fruits are pale yellow and, on ripening, turn golden yellow with red patches. This variety was recognised with Geographical Indication tag in 2015.
The Chengalikodan Banana Growers' Association of Erumapetty cultivates this unique variety of banana organically which gives its unusual yellow colour and texture. Green manure, ash and cow dung are used to supplement the growth of this variety. This banana also demands extreme care, timely watering and adequate sunshine. With technical support provided by the Agricultural Engineering College in Thavanoor, the Chengalikodan Banana Growers' Association is now working on value-added-product ideas like baby food and noodles made from Nendran banana.
For more information, contact:
Chengalikodan Banana Growers Association,
Krishi Bhavan, Erumapetty, Thrissur, Kerala – 680 584
3. Sagar Krishnanagar Swami Vivekananda Youth Cultural Society, South 24 Parganas District, West Bengal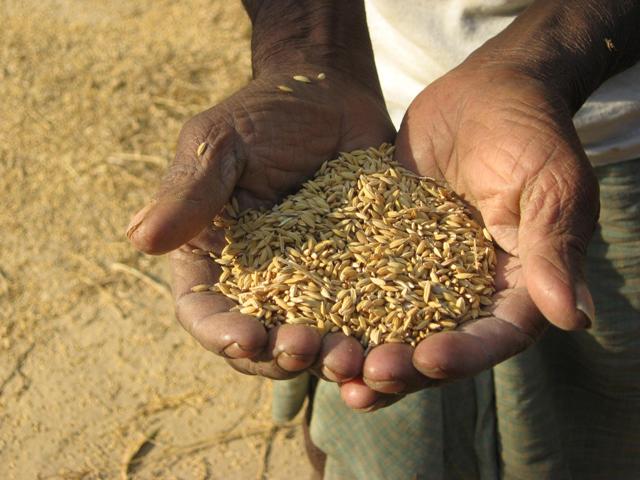 Located in the agro-biodiversity hotspot of the Gangetic delta, the villages of West Bengal's South 24 Parganas district are involved in conservation of thirty nine traditional varieties of rice and thirty four types of medicinal plants. Some of the rice varieties, like Badshabhog, Durgabhog, Dudheswar, Harinakhuri, Kalajira, Kartikbhog, and Kanakchur are aromatic, economic and versatile in nature.
In an initiative organised by the Sagar Krishnanagar Swami Vivekananda Youth Cultural Society, volunteers distribute seeds of indigenous rice varieties among the farming communities of the region to bring back the cultivation of indigenous varieties of rice, along with traditional and organic cultivation methods.
For more information, contact: Shukdeb Nath
Sagar Krishnanagar Swami Vivekananda Youth Cultural Society,
Vill. Krishnanagar,
Block Sagar,  District South 24 Parganas
West Bengal – 743373
Mobile: 9735468991
4. Khola / Canacona Chilli Cultivators Groups, Khola, Canacona Taluk, Goa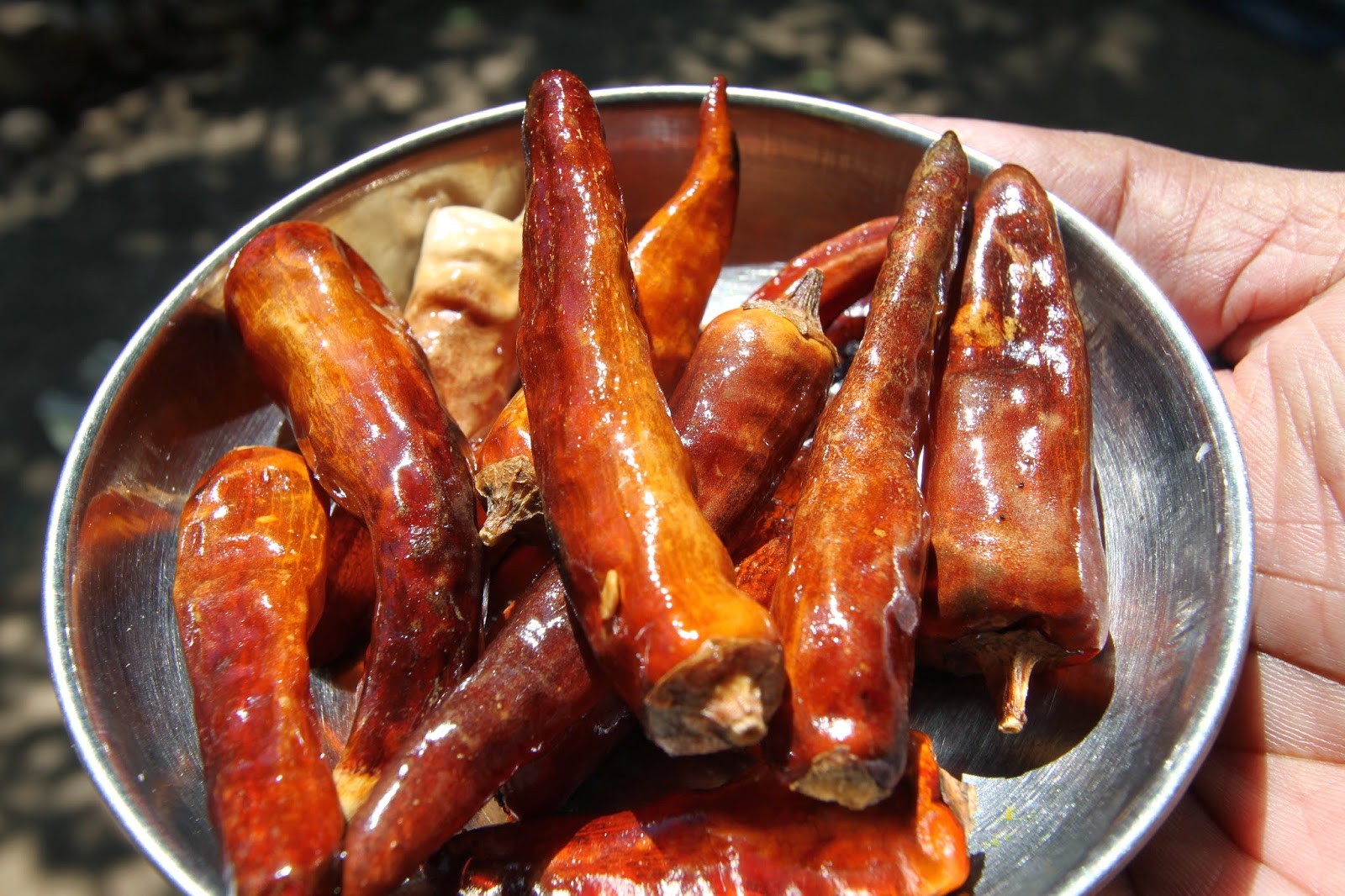 Khola is the name of a small village in Canacona taluk, about 90 km from Panaji. The bright red, pungent Khola chilli produced in the taluk came to be named after the village since the villagers were the first to produce chillies used to make the tasty Goan papads .
Today, the farmers of the region have organised themselves into Chilli Cultivator Groups that are actively involved in conservation of traditional local varieties of chillies, cluster beans, tuber crops and other vegetables. The groups use cow dung, leaf moulds and earthworms of Eudrilus Eugeniae species to make vermi-compost for their fields. They also provide financial aid to women preparing Khola chilli papads at home.
For more information, please contact: Shivram Gaonkar
Zonal Agriculture Officer (ZAO), Canacona
Email: zao.shivram@gmail.com
Phone Number: 0832-2643066
5. Karen Welfare Association, Webi village, Mayabunder, Middle Andaman, Andaman and Nicobar Islands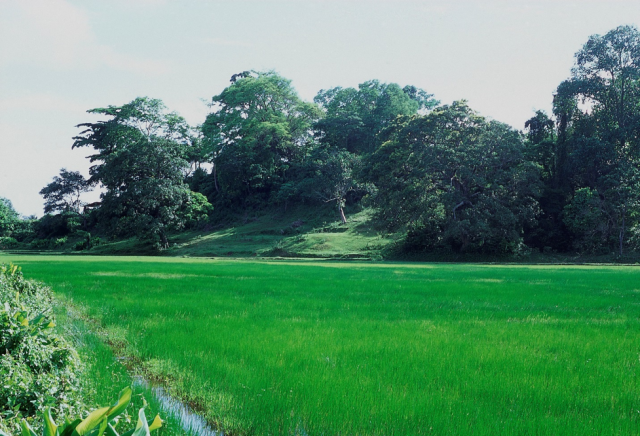 Residents of the Middle Andaman island, the Karen community is known for their rich traditional knowledge of local forests and seas. Actively involved in conservation of the biodiversity that surrounds their village Webi, the Karens have been organically cultivating six traditional varieties of rice – Khushbayya, Black Burma, White Burma, Mushley, Nyawin and Red Burma – since 1925.
Assisted by the Andaman and Nicobar Environment Team (ANET), the Karen community has also formed a women's self-help group called Andaman Karen Crafts (AKC) that makes and sells traditional handicrafts.
For more information, contact: Andaman and Nicobar Environment Team (ANET)
Phone No. : +91 3192 280081
Mobile No : +91 99332 25656
Email : info@anetindia.org
---
Also Read: This Unique Farming Technique Doubled the Rice Produce of an Entire Village in Odisha
---