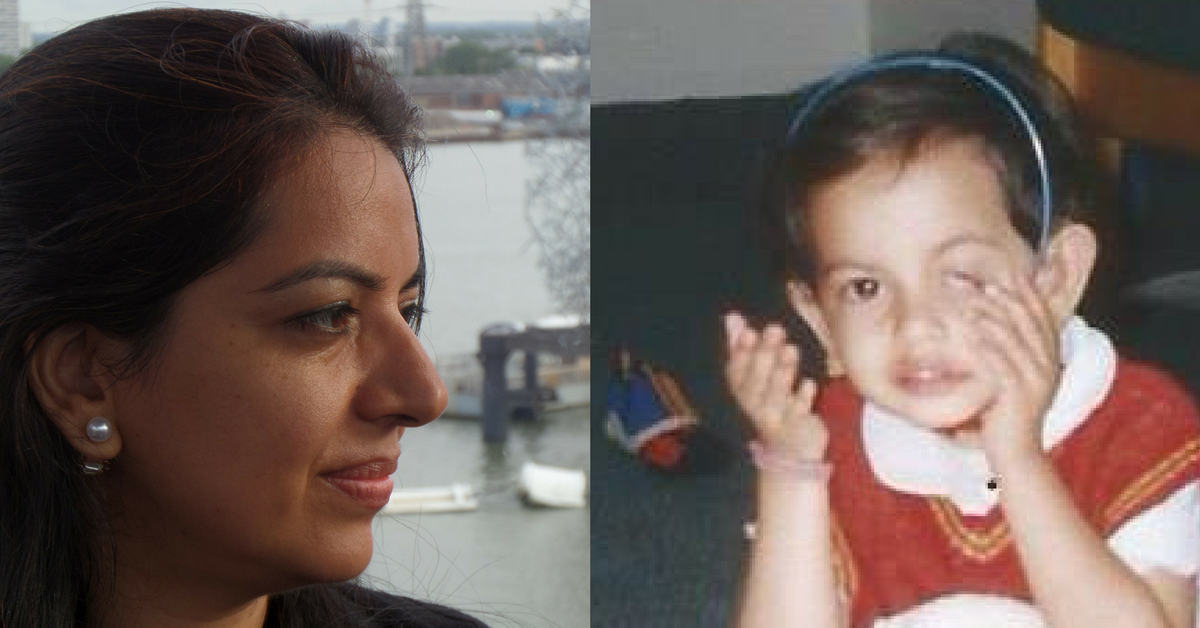 Her daughter's late auditory impairment diagnosis set this mother on a journey to change the way treatment is handled in India.
Her daughter's late auditory impairment diagnosis set this mother on a journey to change the way treatment is handled in India.
Ritu Nakra was an all-rounder in high school, a national hockey player and a graduate of Delhi's renowned National Institute of Fashion Technology.
By 2000, she was at the top of her game, running her own line of handicrafts, newlywed and expecting her first child.
"It was all perfect!" Ritu recalls."The entire pregnancy was normal, Ananya was a healthy baby and I would only take her to the doctor for immunization. She would never fall sick. Not even a cough or cold."
By her first birthday, Ananya was already running. She was a happy child, achieving all regular milestones before time except for one:she had not begun to speak.
Ritu's pediatrician reassured her initial worries, explaining that some children tended to talk late.
"It was when Ananya was 1.6 years old and we went on a trip with my brother's family," recalls Ritu."My brother's son was almost the same age as Ananya. When my brother made a loud sound with a balloon, his son started crying, but Ananya didn't even react."
The day after the trip, Ritu mentioned the incident to her doctor. When the doctor clapped behind Ananya to check, she did not turn around. He recommended a Brainstem Evoked Response Audiometry (BERA) test.
The resulting reports gave Ritu the shock of her life; Ananya was diagnosed with Sensorineural Profound Hearing Loss in both the ears.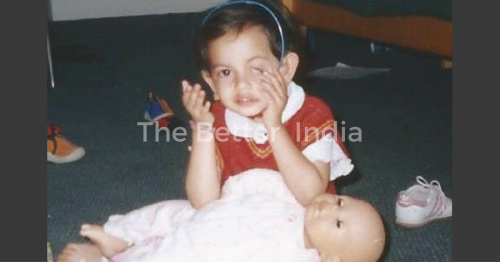 "I don't know how to explain it," Ritu says."There are certain things which you can expect. But here there was no family history, no accidents, nothing! Before this I hadn't even met anyone who had this problem. I remember as a child, we just saw those news stories about the deaf and dumb and imitate them. And when I came to know that my daughter couldn't hear, it was tough."
Soon Ananya was provided with hearing aids. Putting them on an 18-month-old proved to be a challenge in itself, but dealing with the social stigma of a child wearing hearing aids proved to be just as difficult.
"Initially we were hesitant to put them on Ananya in front of others but then we realized the importance of this technology and started putting them on during all her waking hours," Ritu explains.
Ananya's diagnosis made Ritu decide to close the chapter on her flourishing career to be able to better focus on her daughter's needs. She met with other parents in the same situation. Interacting with older children who lived normal lives despite their hearing disabilities gave Ritu hope for her own daughter. She began visiting different institutes offering hearing therapies in order to learn more.
"I met a parent during the therapy sessions, who told me that her son had a similar problem and was a computer engineer now. Ananya was just two at that time and her son was 22. I was looking forward to meeting him as I thought this might give me a sight of Ananya's future. But when I talked to him, I was not able to understand 60% of his speech. And I cried. I kept thinking, is this how Ananya is going to speak? This is not acceptable!" remembers Ritu.
The incident disheartened her, but only made her broaden her search for better treatment, diversifying it to include centres in Australia and the United States.
In 2002, Ritu took Ananya to the John Tracy Clinic, in Los Angeles. It was here she first learned about cochlear implants. This technology involved a surgical procedure where in a ray of electrode would be implanted in the cochlea. It had only been recently introduced in India but in the U.S.A, Ritu was able to meet lot of young children already using it.
"The difference was very clear. With a hearing aid I had to shout to make myself audible to Ananya but with this technology kids could clearly hear a normal sound too."
When Ananya was nearly three, she underwent a cochlear implant surgery.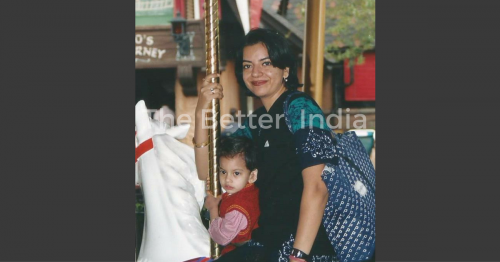 Within six months her speech began improving and she was admitted to a mainstream school.
At the end of the year, Ananya won a Global Genius Award for being able to read any book given to her. From then on, there was no looking back.
Once Ananya was completely independent, Ritu decided to pursue formal education to help others suffering from the same problem as her daughter.
In 2007 she completed a B.Ed degree, specializing in education for hearing-impaired children and was registered as a special educator by the Rehabilitation Council of India.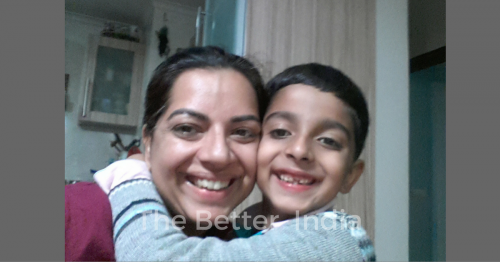 That year she also gave birth to her second child, Naman.
"The day my son was born, I called an audiologist immediately to get him checked. This is a routine check up in the USA upon delivery. But unfortunately these tests are not considered important in India and I did not know anything about them when Ananya was born. I decided to fight against this ignorance in India." Ritu says.
Thereafter, she began working with families and conducting therapy sessions. Alongside her practice, she enrolled in a programme from AGBell U.S to become a Listening and Spoken Language Specialist Certified Auditory-Verbal Therapist.
It took five years to obtain the certification, making her only the fourth person in India to do so.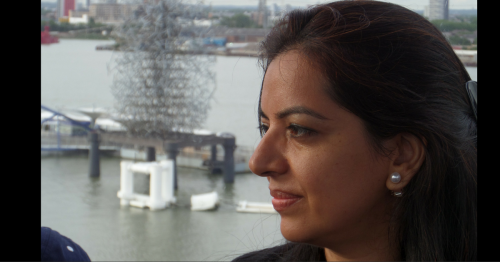 Ritu's journey from desperate mother to professional therapist introduced her to many families who found themselves unable to help their children because of a lack of awareness. One such encounter was with entrepreneur Chetana Misra, whose own son used cochlear implants. Chetana encouraged Ritu to start HearMeSpeak, a support group on Facebook for parents who shared their circumstances.This closed group has now 270 families enrolled across India.
Ritu discusses her current aims. "My only dream now, is to reach out to more and more parents, especially in areas where there are fewer facilities in terms of speech and hearing clinics and therapists to help them in the journey ahead. I want to hand-hold parents to help them bring their hearing-impaired children to mainstream schooling."
Ritu believes that parents are the best therapists for their children. She began planning a series of audio-visual films to demonstrate to them what strategies to use while caring for their children within home environments in order to develop and facilitate spoken language.
Watch the first film in the series, 'Mumkin'
Her next film will cover the kinds of diagnostics required to identify hearing loss, the status quo on available technology and the protocol for each test.
"Through this platform, we did need to request the Government to make new born hearing screening tests mandatory in all hospitals," Ritu explains. "It's called the O.A.E and is actually just a five to seven minute non-invasive test! Early diagnosis will lead to early intervention and hence faster integration of these children into mainstream schools just like their normal hearing peers."
Ritu has begun work on raising funds for the film and urges donors to contribute.
"It's always amazing to watch how a child hearing his or her first sound changes the whole family. We need your support to bring music to many lives," says Ritu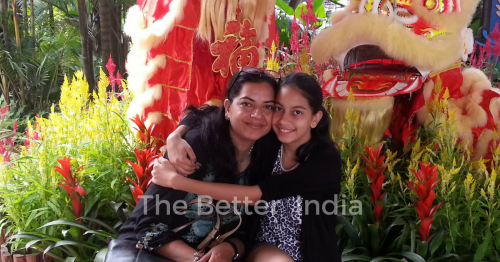 Donate to Ritu's project on Milaap here. 
Like this story? Or have something to share? Write to us: contact@thebetterindia.com, or connect with us on Facebook and Twitter.
NEW: Click here to get positive news on Whatsapp!
We bring stories straight from the heart of India, to inspire millions and create a wave of impact. Our positive movement is growing bigger everyday, and we would love for you to join it.
Please contribute whatever you can, every little penny helps our team in bringing you more stories that support dreams and spread hope.
Tell Us More