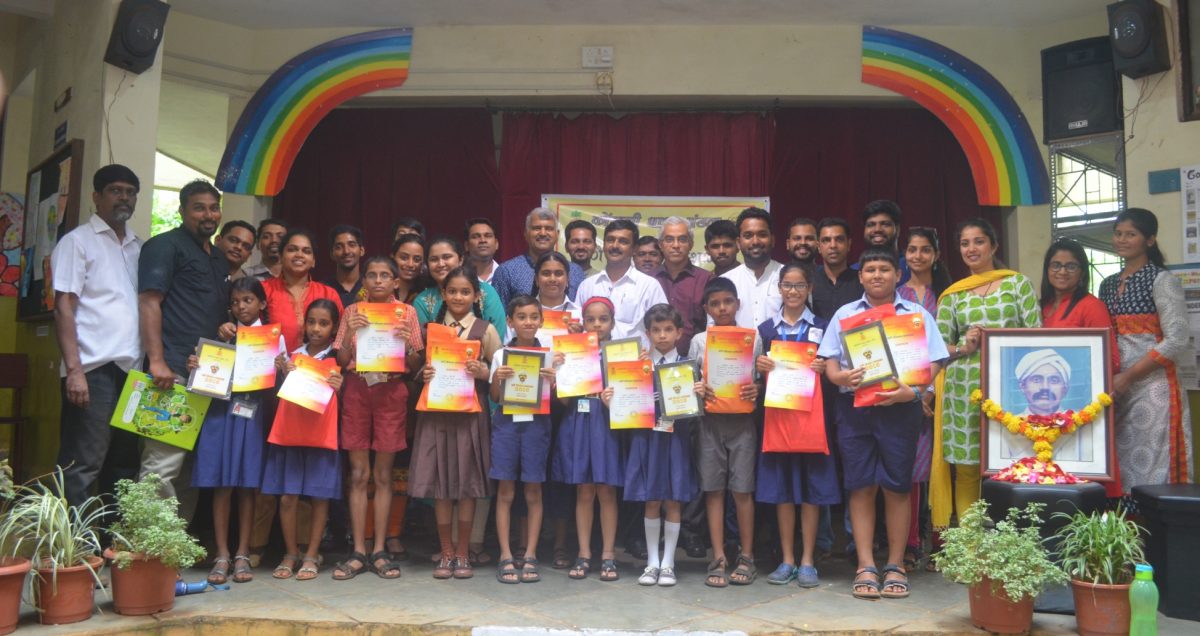 The Konkani Bhasha Mandal has dedicated itself to preserving the Konkani language. Read how they're focussing on children and children's literature to ensure that the language thrives for future generations.
The Konkani Bhasha Mandal has dedicated itself to preserving the Konkani language. Read how they're focussing on children and children's literature to ensure that the language thrives for future generations.
Sahitya Akademi Award winner Shri Ramesh Veluskar encapsulates the importance of one's mother tongue beautifully in these words: "A mother tongue for any individual is a natural expression; its spirit comes from within. Every other language that one learns as we grow is an acquired understanding of a new language. The most natural quality of one's expression will reflect coherently in one's mother tongue. That is why there is a need to safeguard and replenish it."
Across the world, linguists and language champions are fighting the good fight to ensure that languages are preserved for posterity. For when a language dies, we not only lose the words and sounds it makes, but also swathes of heritage, history, and culture.
No one understands this better than the crusaders at the Konkani Bhasha Mandal. Founded in 1962, the organisation has devoted itself to reviving Konkani, a minority language spoken in Goa, pockets of Maharashtra, and the coastal belts of Karnataka and Kerala.
Konkani is even written in multiple scripts – Devanagari, Roman, Kannada, Malayalam, and even Persian.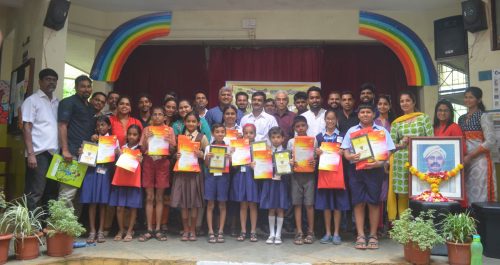 "Konkani is rich in vocabulary and idiom. Our speakers live in diaspora in four different states, and their dialects help enrich the language. As compared to other languages included in the Eighth Schedule, Konkani is spoken by hardly 4-5 million people," shares Damodar Mouzo, Sahitya Akademi Award winner and former President, Konkani Bhasha Mandal. He is worried that Konkani is more vulnerable when compared to other minority languages.
"In relative terms, Konkani is more vulnerable than many other languages, unless mindful and premeditated efforts are made to reach out to those who are on the verge of losing her."
Goa joined the Indian Union 14 years after independence, which explains why the Konkan region didn't come under the policy of division of states on the basis of language.
"Konkani unfortunately has suffered greatly since pre-independence, and the language has not received the patronage it deserves. It was not recognised by many as an independent language, and often considered a dialect of Marathi," says Ratnmala Divkar of the Konkani Bhasha Mandal.
"Konkani language enthusiasts and writers have had to spend much of their resources on the fight to get recognition for Konkani as a language, thus diverting their energy from contributing to the development of the language."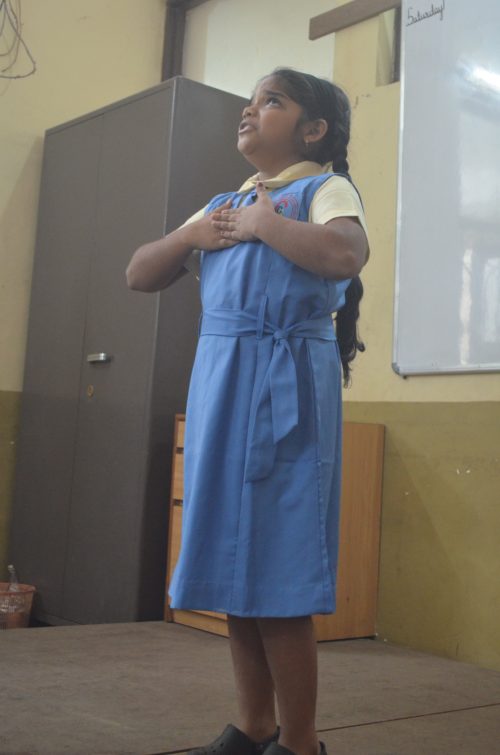 The Konkani Bhasha Mandal  has focussed much of its work on children and children's literature. Jose Laurenco, Vice President of the Konkani Bhasha Mandal, explains why:
"With the steadily increasing influence of English, other languages have to compete for attention amongst their people. Focusing on young children is of urgent importance, as they are the generations that will take the language forward. What is the use of the adult generation working hard on a language only to find they have no one to hand it over to, everyone having moved on to English?"
As a part of their efforts to revive children's literature in Konkani, the Mandal has put into play a number of initiatives, including a quarterly magazine for early readers named Chirput, and a project to produce a series of CDs of balgeet (children's songs) named Shani Masti. The Mandal also organises 'Shenoi Goembab Kathamaal', an annual children's storytelling competition in all the talukas of Goa, every year to encourage confidence and pride in the mother tongue amongst younger readers and speakers of the language. This year, close to 4,500 children took part in the event.
"The disappearance of the habit of reading storybooks from a typical day in a Goan child's life is very worrisome. While we can partly attribute this to dearth of joyful reading material in Konkani, it is also due to a lifestyle shift," says Chetan Acharya, the President of the Konkani Bhasha Mandal. "Also, English is the preferred medium of education (especially in Secondary schools), so language reading is at an all-time-low. Teachers encourage children to read English books, if any."
One of the Mandal's endeavours to add to the pool of children's stories in Konkani was to collaborate with StoryWeaver and translate 20 STEM (Science, Technology, Engineering, and Math) books to the language.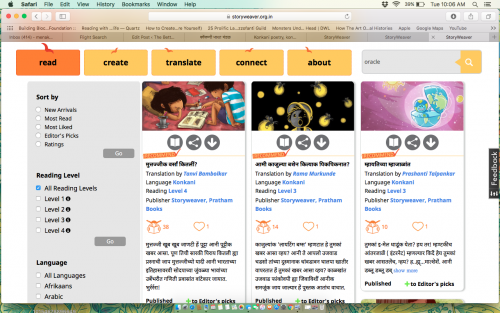 "The opportunity came to us at the Konkani Bhasha Mandal at the right  time, as we had been struggling to find ways in which we could contribute to children's literature in Konkani," shared Ratnmala Divkar.
Tanvi Bambolkar and Hrishikesh Kadam translated 12 of these STEM titles for children. With her energy and passion for creating more and more stories in the language she strongly feels for, Tanvi – and her like-minded Konkani comrade Hrishikesh – bring boundless enthusiasm to the project.
There's a palpable energy and passion in the Konkani community across age-groups. Tanvi explains, "I think we feel there is a lot to do for Konkani, and we cannot waste time. So we try to give as much as possible." Essential to their work is the nurturing of new talent. Jose Laurenco believes, "We have to train and mentor young translators in sufficient numbers and quality. Then we can bring in the vast literature of the world into Konkani, and vice versa. There's only a few translators active in Konkani – we need many, many more. We have to make translation feasible as a career for interested persons."
"We have been focusing too much on translation into English for peer acceptance. The Indian languages have huge numbers of readers and are the key to making translations financially viable."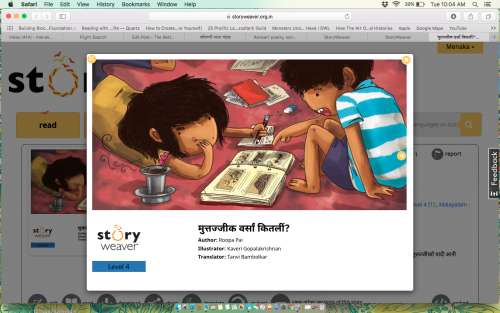 The Konkani Bhasha Mandal recognises the diminishing footprint of their mother tongue from the landscape of children's literature. Their intuitive understanding of the lacuna that this loss will leave behind in the collective Indian heritage drives them. The Mandal aims to popularise Konkani contributions in various fields, so that coming generations don't lose their sense of belonging. Pratham Books StoryWeaver is proud to support Konkani Bhasha Mandal and play a small role in their laudable work.
You can follow the Konkani Bhasha Mandal on Facebook here, and visit their website.
Like this story? Or have something to share? Write to us: contact@thebetterindia.com, or connect with us on Facebook and Twitter.
NEW: Click here to get positive news on WhatsApp!
We bring stories straight from the heart of India, to inspire millions and create a wave of impact. Our positive movement is growing bigger everyday, and we would love for you to join it.
Please contribute whatever you can, every little penny helps our team in bringing you more stories that support dreams and spread hope.