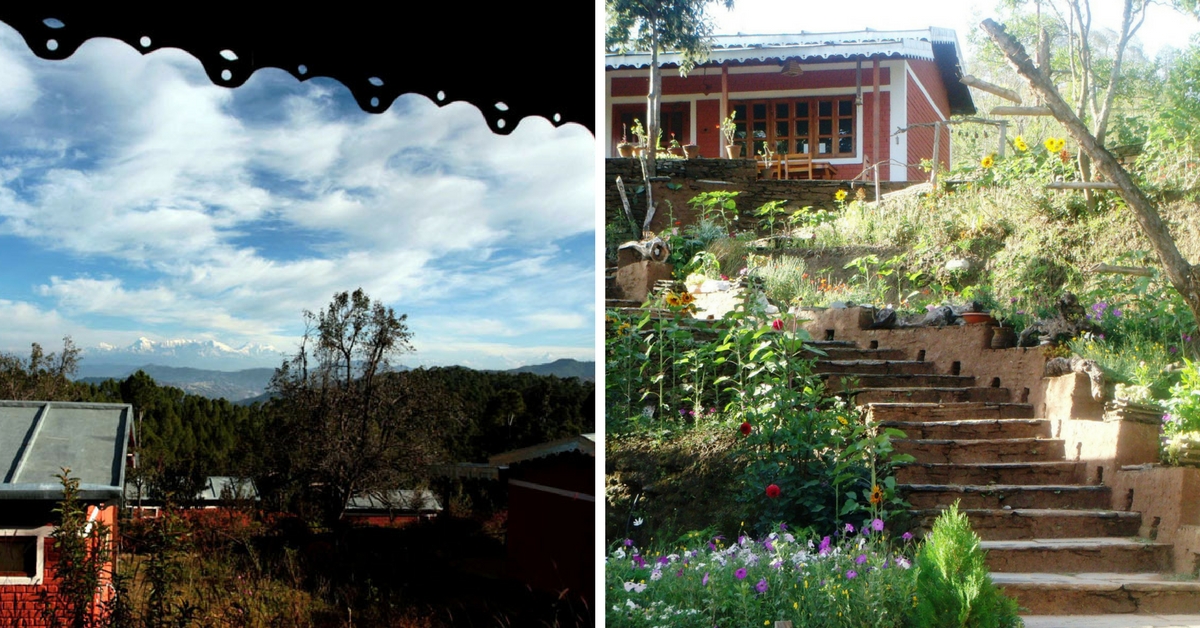 A unique film festival attracts offbeat filmmakers to the beautiful environs of a quiet resort in the Uttarakhand Himalayas,
A unique film festival takes place twice a year in the beautiful environs of the Uttarakhand Himalayas.
Tucked into the quiet folds of Satauli's hills in Uttarakhand, the Himalayan Village Resort of Sonapani is beautiful, as many places in the mountains are: butterflies flutter, flowers bloom and the grass is the right kind of green.
On a clear day, one can see the jutting magnificence of Nanda Devi, Trishul, and Panchachuli, the latter Himalayan peak named for the five chulhas that Bhim used when the Pandavas made their ascent towards heaven.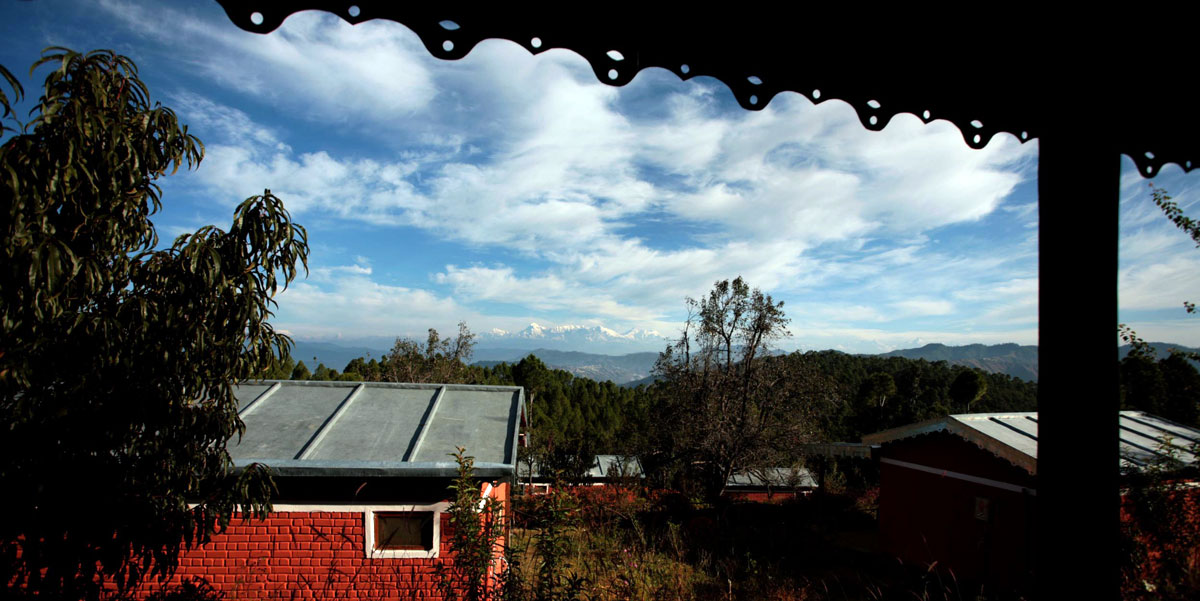 The resort is also host to a very special film festival that takes place twice a year, when its usually quiet environs are livened up with the presence of offbeat filmmakers, a few dozen enthusiastic attendees, and an atmosphere where impromptu music sessions and passionate discussions are a daily norm.
A long room with high ceilings and a white wall serves as the space where films are screened, while conversations, along with chai and pakodas, are carried out into the veranda.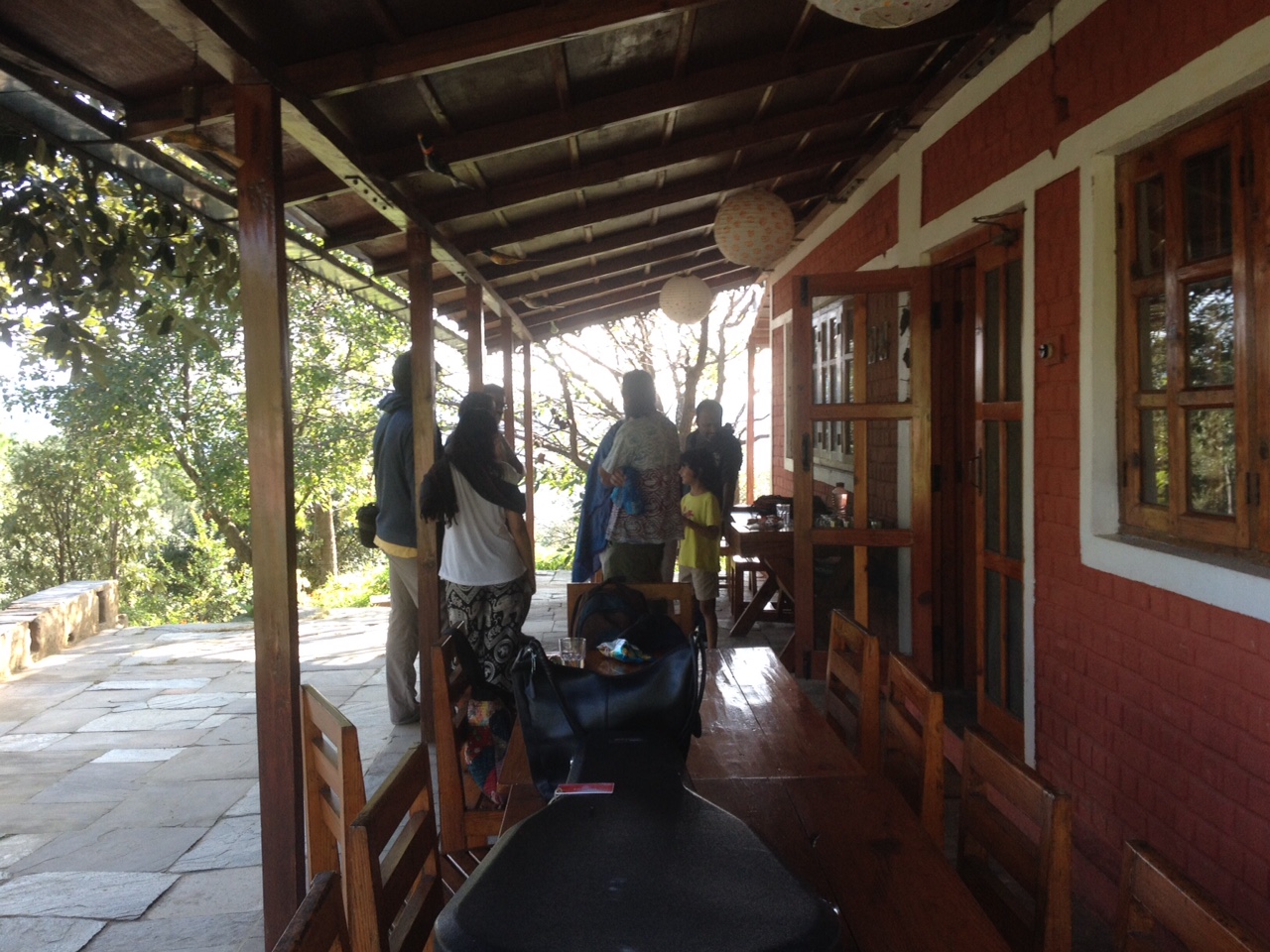 The story of Sonapani begins with the couple who created it. For Ashish Arora it was love at first sight, but Deepa Pathak's appreciation for mountain living grew over time.
It was theatre that brought Deepa and Ashish together in Delhi. When she wasn't working as a journalist and he wasn't guiding travelers on mountain treks, they watched plays at the National School of Drama (NSD).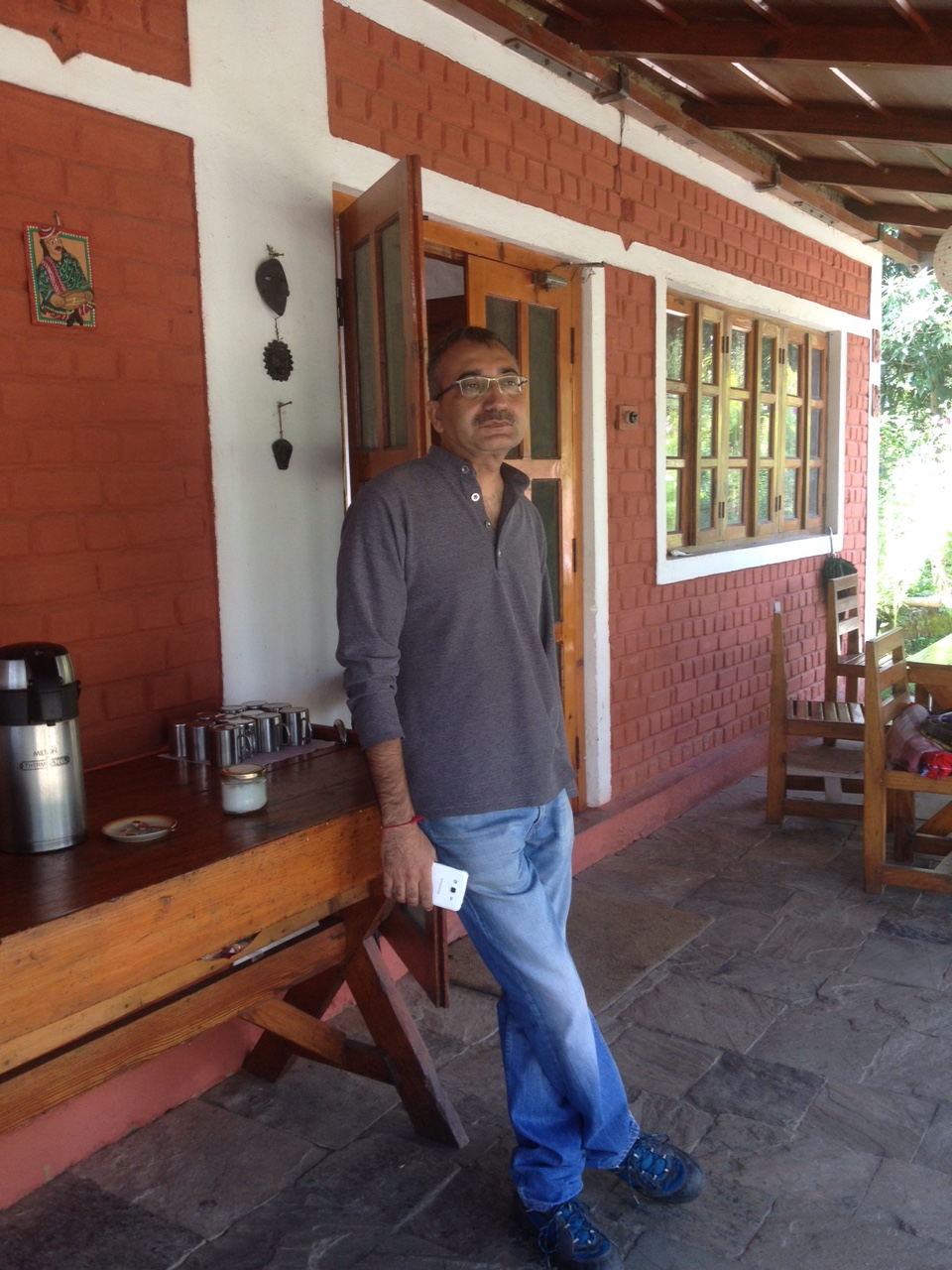 The decision to shift from Delhi to the hills was not an easy one. The couple, along with their 21-day-old daughter, packed their rundown Maruti 800 with whatever it could carry and drove from the capital to Uttarakhand. "I told Ashish: Kahan patak diya (where have you brought me)?" Deepa says. "For three-and-a-half years I spread gobar (cow dung) on the floor. In the mornings, Vanya, my infant daughter, would be red from flea bites, because of course there were bugs in the wood and in the dung, but we didn't have the money to change the flooring." The beginnings were difficult but on May 1, 2004, after two years of searching for land and an additional two years of construction, Sonapani Himalayan Village was open for business. "It was only after living here," Deepa says, "I realized this is what suits me, makes me happy."
However, it was only around 2010 that the Sonapani film festival was born, and the force behind it was Gurpal Singh, a Bombay based theatre personality.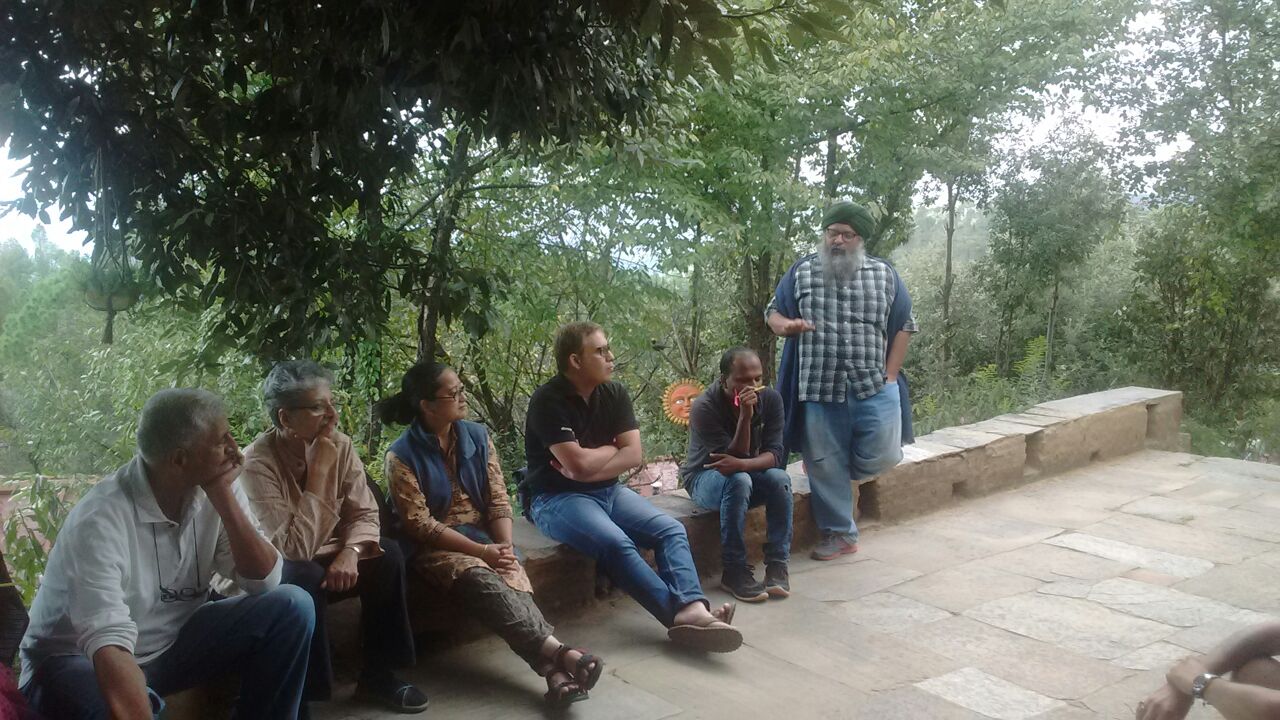 Gurpal's common link with Ashish was a community of art lovers called 'Musicians, Artists, Filmmakers, Interested Log, Aa Jao,' fondly called MAFIA. "In MAFIA," Ashish says, "some great collaborations happen. I shared my dream about a film festival; I had this thing in my mind for some time but I didn't know how to go about it. Gurpal said let's do it and the film festival started from there."
For the past six years, Gurpal has been inviting three filmmakers at each biannual festival with a two-fold purpose. "The idea is to celebrate excellence," he says, along with providing an intimate space for filmmaker and film viewers, two dozen at most, to interact." Here, he says, the key is bonding.
"You spend the days with them, you spend the nights with them. There're the mountains, there's lovely food. We don't have a schedule and we leave it to the filmmakers to show what they want to show."
This year's festival brought three filmmakers together, diverse in their styles, yet united through excellent storytelling.
Gurvinder Singh drew on his four years of biking through the villages of Punjab to present conflict in his film Chauthi Koot (The Fourth Direction). The film connects two narratives in the Punjab of the 1980s after Operation Blue Star.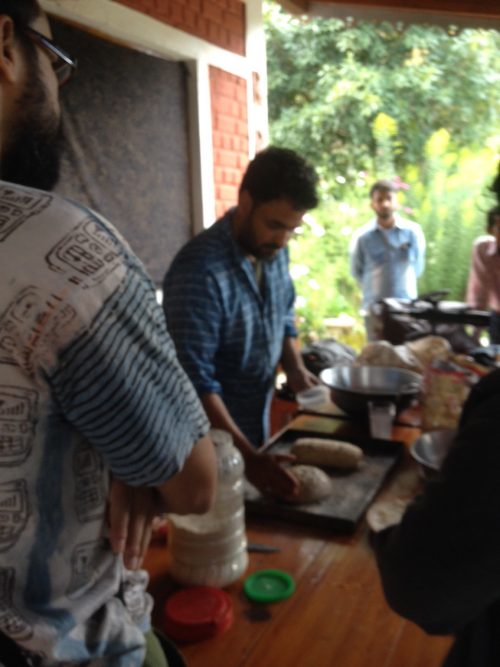 Shilpa Ranade teaches animation at IIT Bombay. Her animated feature Gopi Gawaiya Bagha Bajaiya, based on a Satyajit Ray classic, brought to life hand-drawn images of intense colour and intricacy. In her short films Naja Goes to School and Mani's Dying, her characters, hand executed again in with watercolours and crayon, moved like puppets.
Kamal KM's feature length ID sliced a cross section of Mumbai and followed the protagonist through an overpowering system of privilege and poverty, chaos and compassion.
What makes the Sonapani film festival stand out, says Kamal, a filmmaker from Kerala, is the ability to talk about anything and everything. "It is like a family where you don't love anyone in particular, but everyone."
Katrina Dikkers, a second-time attendee of the festival, works for the American Indian Foundation in Delhi. "On the last day [Gurpal] wanted us to take a picture," she remembers fondly, "I was leaving early and he said 'Let's take a picture before Katrina leaves.'" It's this intuitive compassion, this inclusiveness that has brought her back to Sonapani multiple times, for the festival and otherwise.
Amongst the other attendees of the festival, Anant Mann – architect by profession, traveller by passion – can be considered a seasoned veteran.
"Gurpal always says, there are no strangers here, only friends you haven't yet met," she says. This is her fifth Sonapani Film Festival. Anant chanced upon Sonapani as part of her wanderlust a few years ago. "Once I went, I was just hooked. After that, I've been to each and every [festival]."
"I get a feeling of entering a parallel universe," another attendee says about the festival, "where there is a sense of leisure but not laziness. Where we are having a good time, but not wasting it. This is a rare feeling. I would certainly like to relive it."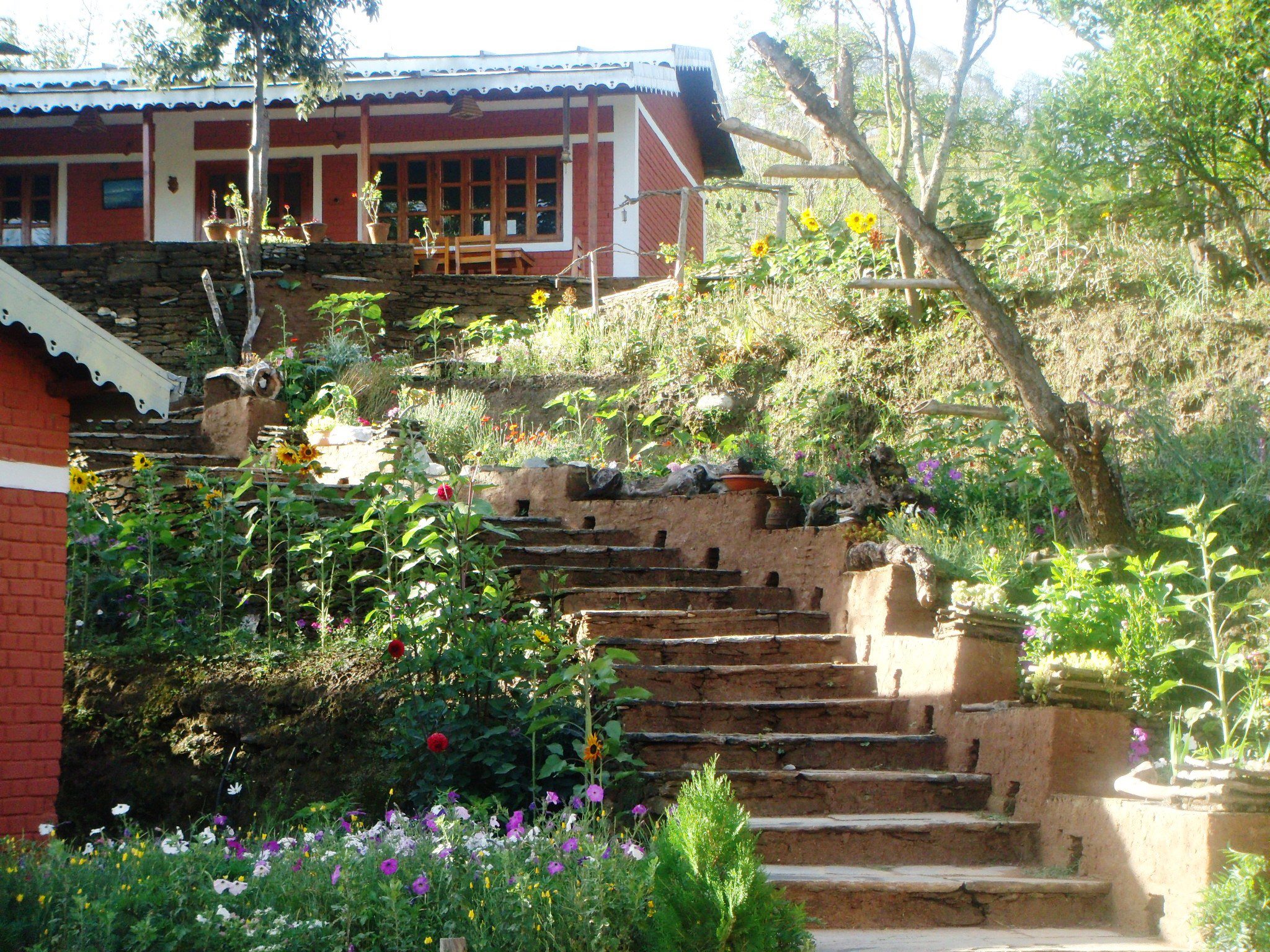 Leisure, not laziness. Living, not wasting time. These are not just romantic ideals, they are the need of the hour. In an era where phones are smart because they allow us to live in isolation, where free time must be filled and not relished, where thoughts of today are clouded with to-do lists for an unseen tomorrow, spaces like the Sonapani Film Festival allow one to experience life for what it needs to be – a forger of relationships, an opportunity to choose one's moments and savour them, a space to learn, to laugh, to lose oneself in the present, with stories.
For information on future festivals, you can contact Ashish Arora at ashish@himalayanvillage.com.
Like this story? Or have something to share? Write to us: contact@thebetterindia.com, or connect with us on Facebook and Twitter.
NEW: Click here to get positive news on WhatsApp!
About the author: Pragya Bhagat is an activist, poet, and writer of stories. She lives in the hills of Kumaon.