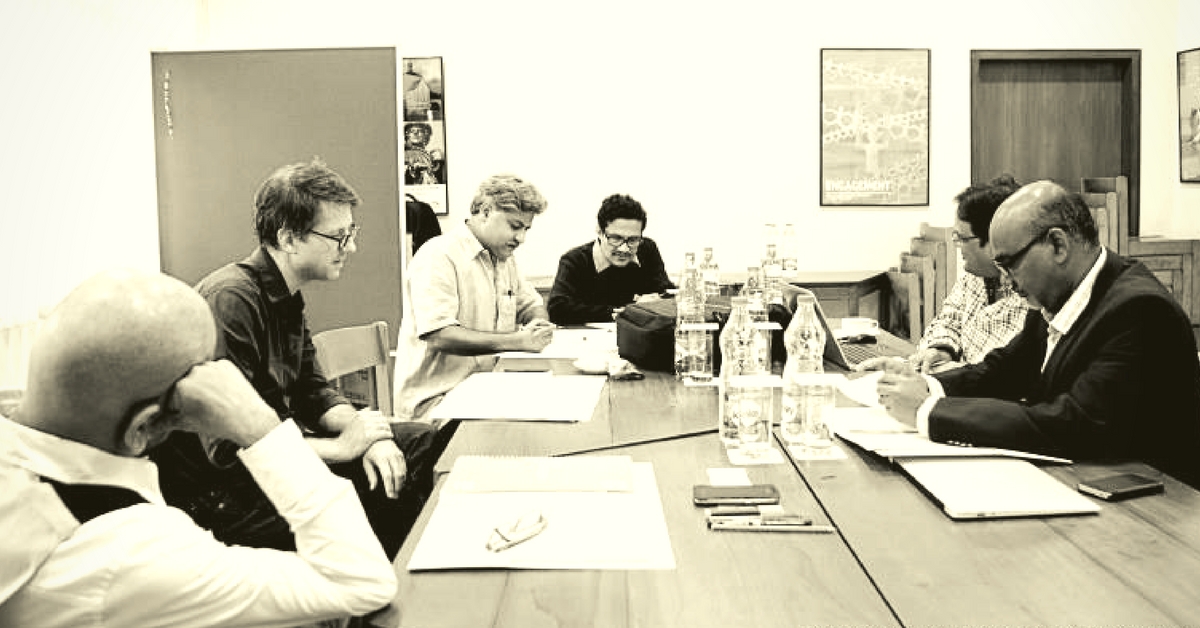 'Poets Translating Poets' is scheduled to take place from November 25- 27 in Mumbai, where 50 poets from five countries will gather to celebrate poetry in 20 languages.
Translating poetry is one of the most intricate and difficult tasks in the world because the meaning behind the words is often at risk of being lost in the process. And therefore, it is important for the translator to be a poet or have a poetic disposition.
This is exactly what will happen at an upcoming poetry festival called Poets Translating Poets. The festival is scheduled to take place from November 25- 27 in Mumbai, where 50 poets from five countries will gather to celebrate poetry in 20 languages.
The festival will have a rich collection of 280 translations in 20 languages including Malayalam, Kannada, Tamil, Telugu, Urdu, Bengali, Kashmiri, Odia, German, and Marathi.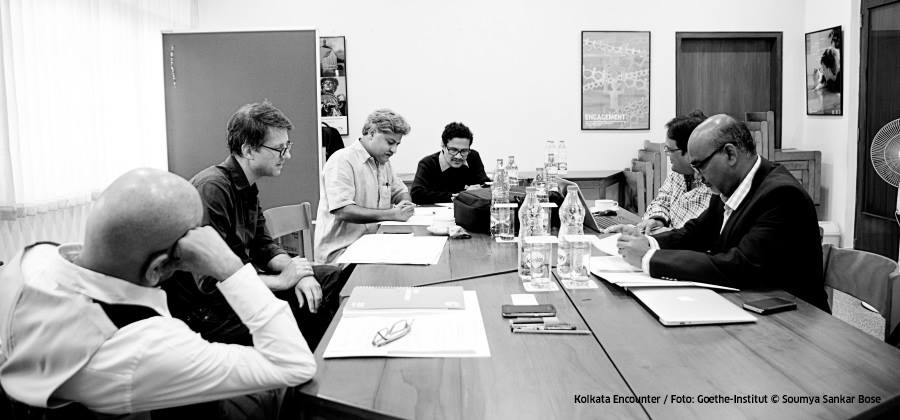 The festival is being celebrated to mark the completion of one year of the Goethe-Institut/Max Mueller Bhavan's initiative called Poets Translating Poets. It started when 51 poets from India, Bangladesh, Pakistan, and Sri Lanka came together to translate German poems into their languages and get their verses translated into German by poets from Germany. The poets met each other over a period of one year across nine cities– Mumbai, Dhaka, Colombo, New Delhi, Trivandrum, Karachi, Kolkata, Hyderabad, and Gangtok to discuss, understand and translate poetry.
---
You may also like: The Melange of Poetry, Music and Storytelling That Has Made Pune Embrace Urdu Literature
---
The three-day festival will bring together published contemporary poets like Pradnya Daya Pawar, Jeet Thayil, and Naseem Shafaie from India; Afzal Ahmed Syed and Amar Sindhu from Pakistan; Ariyawansa Ranaweera from Sri Lanka; and Ulrike Draesner, Thomas Kunst, Anja Utler from Germany. There will be several poetry-reading sessions and discussions on varied subjects like the difference between feminist poetry and the works of female writers. Another session will discuss the difference between Bengali poetry from Bangladesh and West Bengal. There will also be a talk on the market for poetry. Poets like Benjamin Appl, Nicolai Kobus, Sylvia Geist, Mamta Sagar, and Anitha Thampi will conduct workshops and masterclasses as well.
The objective of the festival is to enable poets and readers to understand and accept the world's diversity.
"Some of the questions that will arise and those we seek to debate on are: How can we preserve the diversity of cultures and languages when wars and conflicts enforce only one identity, which creates marginalisation and dislocation of refugees?", Dr Martin Wälde, the director of MMB, told Hindustan Times.
To find out more about the festival, you can visit the festival's official Facebook page here, or the official website here.
Like this story? Or have something to share? Write to us: contact@thebetterindia.com, or connect with us on Facebook and Twitter.
NEW: Click here to get positive news on WhatsApp!