Mockumentary is one of the most intriguing genres of cinema. Presenting fiction as reality, mockumentaries are widely popular in the west but there are some made in India that are worth checking out too. Here's a list of 5 Indian Mockumentary films and web series.
Until recently, the genre of mockumentary, which presents fiction in a documentary-format, has remained largely unexplored in India. International films that qualify as mockumentaries have been around for almost eight decades now. India has only started producing such movies recently, but more and more filmmakers are gravitating towards the genre.
The term 'mockumentary' was coined to reflect its function of mocking documentaries and came into popular usage in the mid-1980s, after Rob Reiner, the director of This Is Spinal Tap (1984) used it in interviews to describe his film.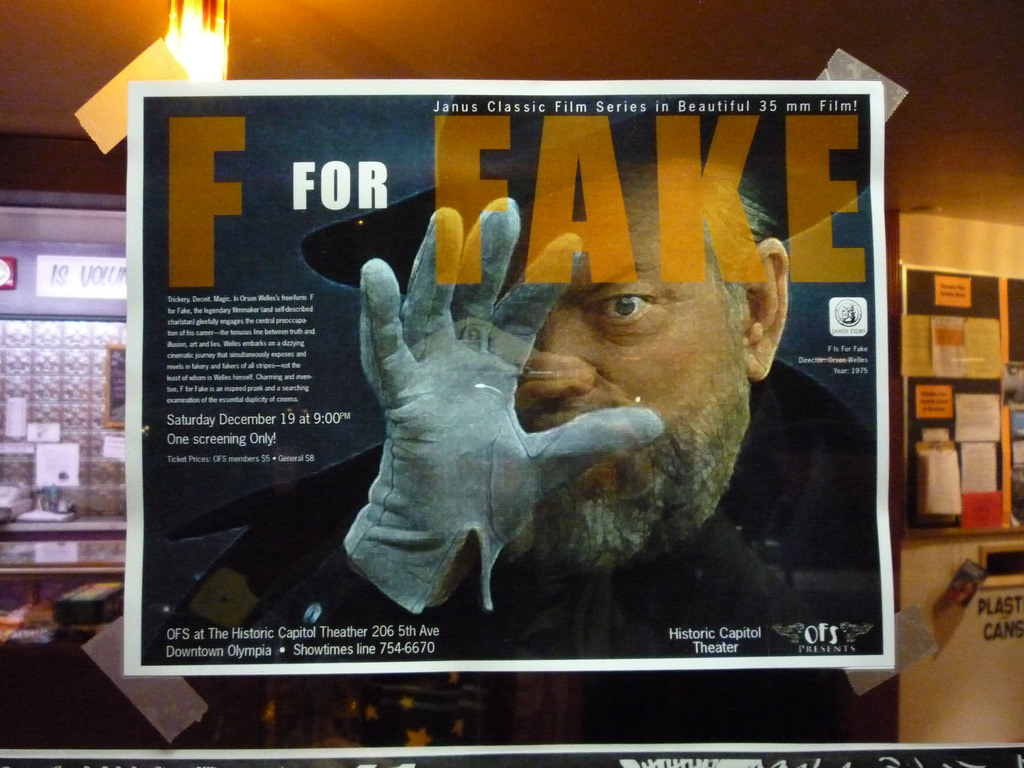 The origin of the mockumentary can be traced back to the late 1930s when an adaptation of HG Wells' novel, The War of the Worlds, narrated by Orson Welles, was aired on America's CBS radio network in the form of simulated news bulletins. The bulletins suggested that aliens were invading the world. This broadcast can be considered the precursor to the mockumentary, although at that time it was described as 'cruelly deceptive' by some newspapers and public figures because it was such a foreign concept.
Since then, the genre has flourished across the world, giving rise to many great mockumentaries like Man Bites Dog (1992), This Is Spinal Tap (1984),  Zelig (1983), and The Blair Witch Project (1999). Among the more recent additions to the list is What We Do In The Shadows (2014) by Taika Waititi and Jemaine Clement. Some television shows also fall under this genre. American television has produced some great mockumentary shows like The Office, Parks & Recreation, and Modern Family. The humour in these mockumentaries is heavily influenced by social norms, pop culture, as well as politics.
---
You may also like: #Inktober2016: Here's a Look at 14 Awesome Illustrations by Indian Artists
---
For a sample of the mockumentary-style of filmmaking, check out the opening of F for Fake. This is how Orson Welles introduces the film:
"This is a film about trickery, fraud, about lies. Tell it by the fireside or in a marketplace or in a movie, almost any story is almost certainly some kind of lie. But not this time. This is a promise. For the next hour, everything you hear from us is really true and based on solid fact."
If you are intrigued, we recommend checking out these Indian mockumentaries.
Autohead by Rohit Mittal (2016)
Rohit Mittal's mockumentary Autohead was one of the few films chosen in the 'Film Bazaar Recommends' category at the NFDC Film Bazaar 2015.
In Autohead, a filmmaker and his crew are shooting a documentary in which they attempt to capture the life of an auto rickshaw driver, Narayan. As the shooting of the film progresses, the filmmakers become increasingly entangled in Narayan's angst-ridden world, replete with paranoia and sexual frustration. The endeavour takes a rather unexpected turn when the frustrated Narayan finally snaps, and starts reacting in an increasingly violent manner.
The film was the only Indian film to be selected at the prestigious 40th Hong Kong International Film Festival (HKIFF). It was screened at the recently-concluded Jio MAMI Mumbai Film Festival.
Love Sex Aur Dhokha by Dibakar Banerjee (2010)
Whether Banerjee's Love Sex Aur Dhokha (popularly known as LSD) can be called a mockumentary is debatable. The film was released to critical acclaim in 2010 and showed Banerjee's potential and talent as a filmmaker who could experiment with the medium of filmmaking itself.
The film follows three loosely-linked stories captured using a video camcorder, a store security camera, and concealed cameras. While it is not a mockumentary in the conventional sense, the film's reliance on CCTV footage and the sting operation-style of shooting give it the feel of a documentary.
The President Is Coming by Kunaal Roy Kapoor (2009)
The directorial debut of Kunaal Roy Kapoor, The President is Coming, is an amateurish yet funny and satirical take on George W. Bush, the erstwhile president of the US. But it also looks at the Indian youth's craze for America, which is evident in their lust for green cards and H1-B visas. The mockery seems to hide a simple message that perhaps India is not such a bad place to live in after all.
The film captures the happenings at the US consulate in Delhi, which has been given the task of selecting a suitable young Indian to shake hands with US President Bush on his upcoming visit to India.
According to the film's writer Anuvab Pal, "Humour is a better way to provide social commentary on polemical issues. And mockumentaries do that successfully. As a genre, it requires intelligent writing, direction and acting.""Humour is a better way to provide social commentary on polemical issues. And mocumentaries do that successfully. Yet, as a genre it requires intelligent writing, direction and acting," says scriptwriter Anuvab Pal. "Humour is a better way to provide social commentary on polemical issues. And mocumentaries do that successfully. Yet, as a genre it requires intelligent writing, direction and acting," says scriptwriter Anuvab Pal.
Better Life Foundation by Them Boxer Shorts (2016)
Better Life Foundation is a five-episode web series that was released online earlier this year. The mockumentary web series follows the team of a fictional NGO, Better Life Foundation. Neil Menon (Naveen Richard) is a condescending philanthropist, who thinks he is out to "better people's lives," but is oblivious to the damage he causes in the process.
The show derives inspiration from the greatest of all TV mockumentary shows, The Office, and succeeds in making us laugh with its quirky characters and humour.
Not Fit by Dice Media (2015)
Released by The Viral Fever (TVF), a digital entertainment channel, the 10-episode web series Not Fit chronicles the humorous adventures of Neerav Kapoor aka Nero, a struggling actor, as he tries to make his mark in the film industry. While the series has received mixed reviews, it does bring out the hypocrisy and pretentiousness prevalent in Bollywood, while highlighting the unwavering hopes and aspirations of actors who find their way to Mumbai in search of their dreams. The title of the film refers to the lingo used by casting directors when they decide whether an actor is "fit" or "not fit" for an audition.
---
---
Like this story? Or have something to share? Write to us: contact@thebetterindia.com, or connect with us on Facebook and Twitter.
NEW: Click here to get positive news on WhatsApp!