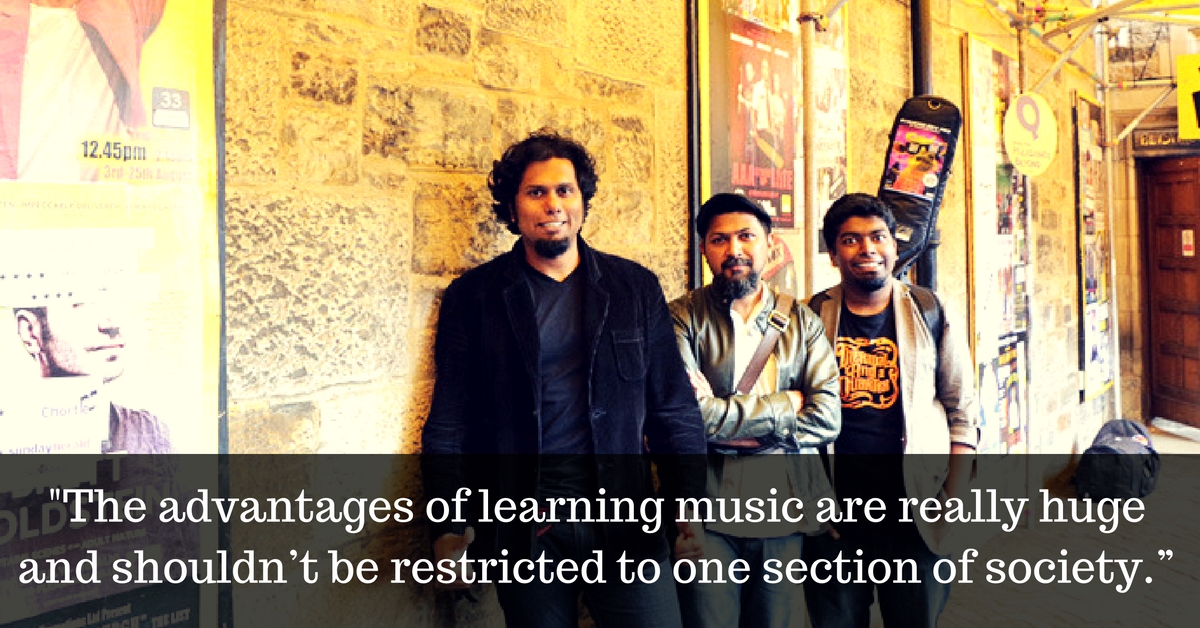 Thermal and a Quarter talked to The Better India about their 20th anniversary and raising funds to give musical training to underprivileged kids.
The members of Bangalore-based rock band Thermal and a Quarter talked to The Better India about their 20th anniversary and raising funds to give musical training to underprivileged kids.
If you've lived in Bangalore for more than a year then you would know that Thermal and a Quarter (TAAQ) is a band that is eponymous with the rock music scene in the city. Guitarist Bruce Lee Mani and drummer Rajeev Rajgopal formed it while they were in college in 1996.
To celebrate 20 years of its existence, during which time the band has released seven studio albums, performed in venues across the world and trained scores of talented musicians, TAAQ has decided to provide 1,500 underprivileged children with holistic training in music.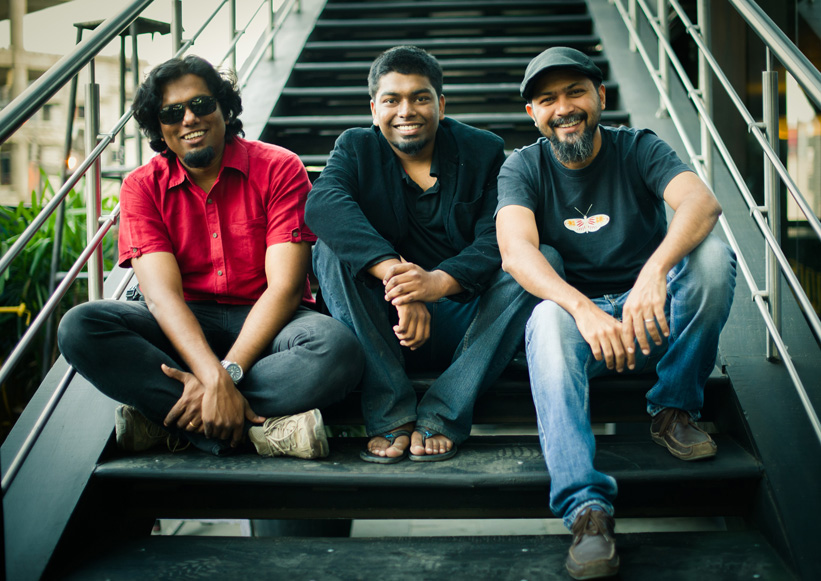 What made the band take up this cause? Rajeev says, "While there are plenty of ways in which we can celebrate staying together, we realised that on a special occasion we'd like to make a difference. We've always been inclined to perform songs for social causes and we also enjoy teaching music at TAAQ Academy. So that's how the idea of providing music education to underprivileged children struck us."
Rajeev and Bruce established TAAQ Music Academy in 2010, when they left their corporate jobs to pursue music full-time. Bruce, who was an English professor at Christ University and a music teacher earlier, wanted to sustain a thriving ecosystem for music production to support talented musicians. The academy employs around 30 musicians and Bruce feels it has allowed many of them to make viable careers out of music. The students who are enrolled in this academy have already produced albums and even performed at international venues like Carnegie Hall in New York.
Rajeev says, "It is a premium and exclusive music academy; we conduct music programmes in international institutions and that's what got us thinking – why should only the rich or privileged benefit from musical training? The advantages of learning music are really huge and shouldn't be restricted to one section of society."
The band members are of the opinion that musical training will not only improve the psychological condition of the children by building their confidence and promoting team building, but will also help them transform feelings of unhappiness and loneliness to hope and creativity.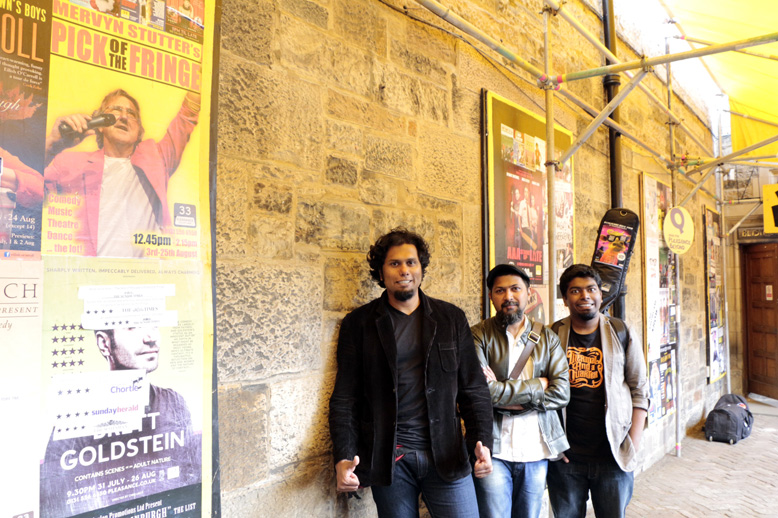 How are they going about this project? Bruce says, "Our first move was to contact prominent NGOs that are working with underprivileged kids in the city. This helped us narrow our focus to three schools – Sri Vidyanikethan School in J P Nagar, Drishya Learning Centre in Byappanahalli, and Sri Ayyappan Nursery and High School in Benson Town. This project has a small target group right now but we're hoping that if it gathers enough momentum we'll be able to rope in more schools and train the kids over a longer period of time."
The children will be exposed to both classroom sessions and after school workshops. The classroom sessions will be conducted for classes of 25-50 students each. But, with such a large number, how do the instructors hope to pay individual attention to the students? Bruce says, "If you're teaching a student an instrument, a large classroom setup doesn't work for obvious reasons. So, during the classroom sessions, we teach music theory, composition, and appreciation, thus exposing them to different styles of music. Once this is done, we'll conduct auditions in each classroom to identify musical talent among the kids; if they show aptitude for a certain instrument, or if they can sing well. And those kids will be later enrolled in an after-school programme, where they will be given personalised coaching on how to play an instrument. They will also be put in different groups depending on their skill sets, much like the practice at TAAQ Academy, because we do not want to cover just one aspect of musical training."
The band is not new to raising money for causes that it feels deserve more attention. In 1999, when the Kargil war broke out, TAAQ raised money for the soldiers' families through concert proceeds. Ten years later, the band collaborated with an NGO called Janaagraha to raise awareness about the importance of voting.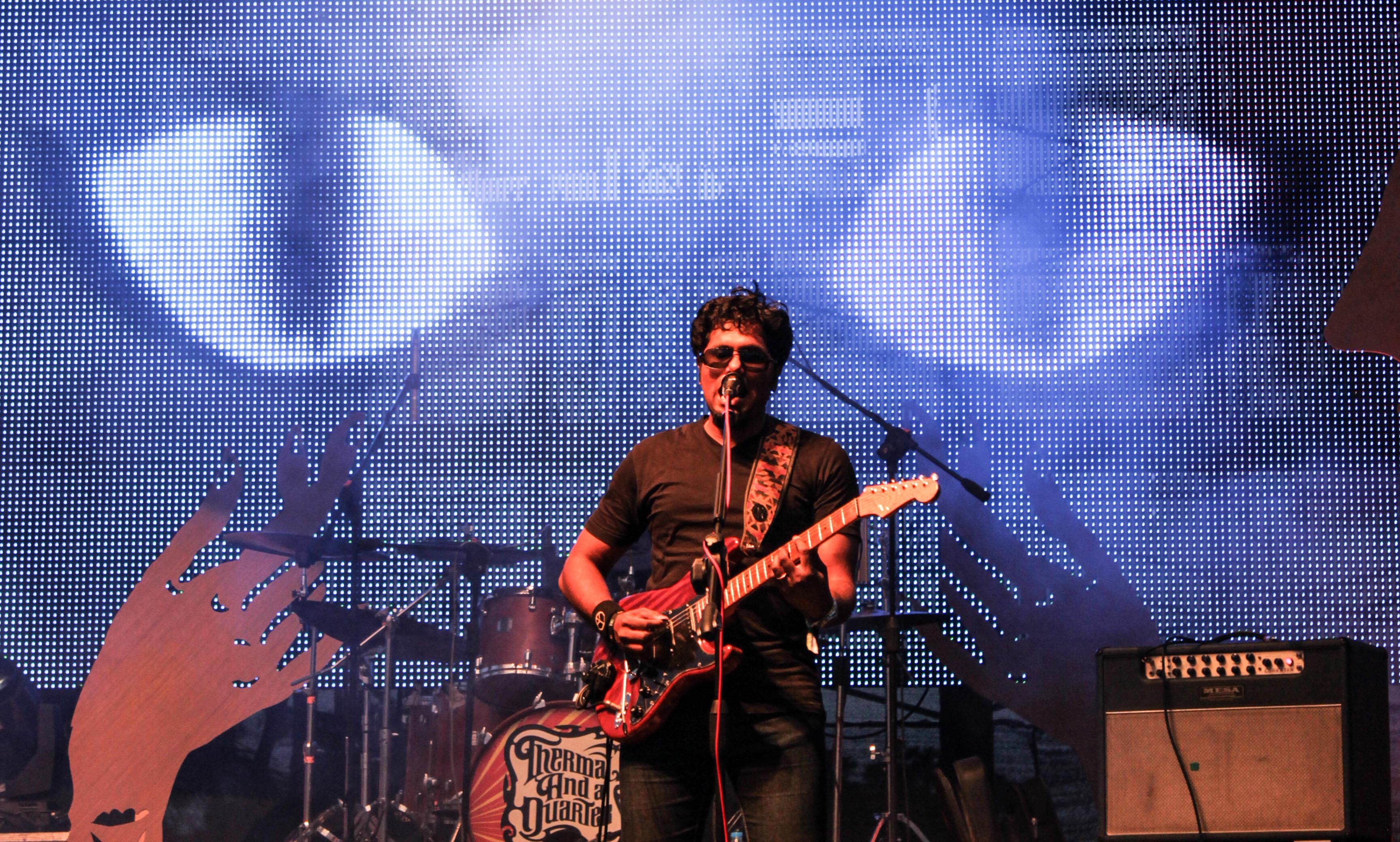 Bruce says, "We went on a five-city tour to appeal to young citizens of the country to participate in the elections and we wrote a song called 'Shut-up and Vote.' In 2012, when the Commonwealth Games scandal broke out, we wrote a song about that and requested people across the country to send in music videos. Yes, we aren't activists but artistes, and the way we respond to things is only through our art. We've tried to be socially conscious through our art because we want people to receive important messages in an entertaining format."
And it looks like their approach to activism has been highly popular with the masses – not just because of their huge fan following but also because of the fact that it has only been six days since the campaign was launched and the team has managed to raise 25% of their target already. Rajeev says "The crowdfunding model works perfectly for artistes who want to give back to the world in a meaningful manner. As soon as we came across a credible website like fueladream.com, and an experienced team, we decided that this is how we're going to raise money."
The proceeds will cover the salaries of the teachers, musical instruments for every school, worksheets for the children, and the cost of recording songs for the students at the TAAQ studio in Whitefield, Bangalore. If you think music should be more than just an extracurricular activity in the lives of children in need, donate here.
Like this story? Or have something to share? Write to us: contact@thebetterindia.com, or connect with us on Facebook and Twitter.
NEW: Click here to get positive news on Whatsapp!