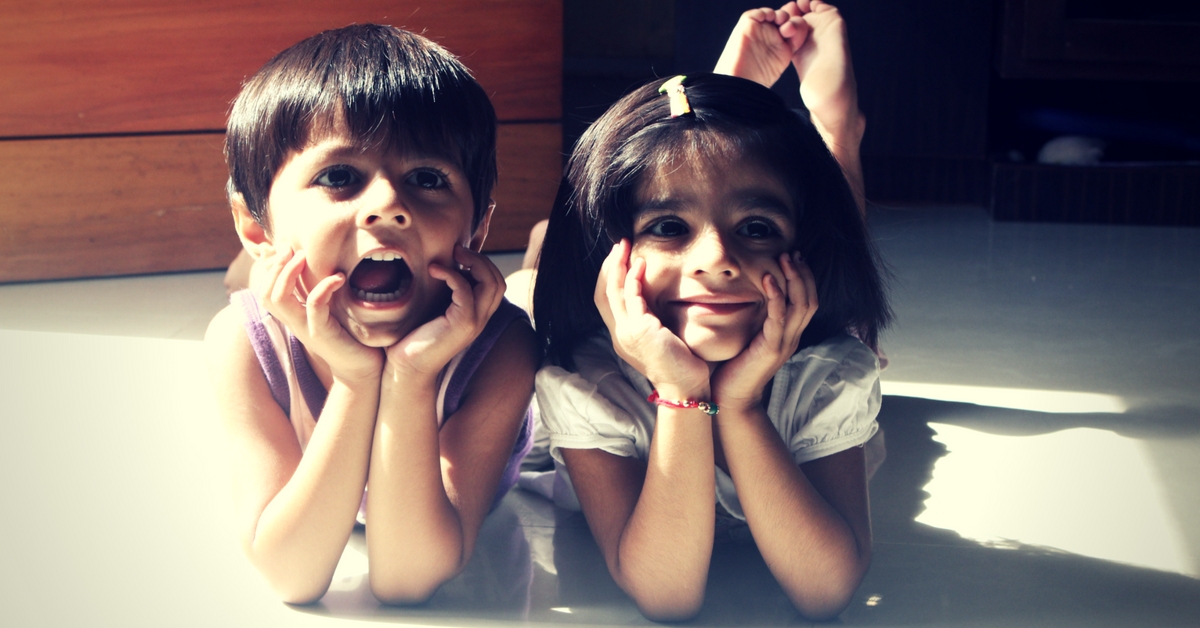 Consent is an important concept for children to learn in order to grow into functional adults who have healthy social interactions with others. Some of the most simple and key ways of introducing consent to children involve practising it with them.
Consent is an important concept for children to learn in order to grow into functional adults who have healthy social interactions with others. Some of the most simple and key ways of introducing consent to children involve practising it with them. 
As adults, we often only talk about consent in sexual contexts and therefore, neglect to talk to children about it. In fact, consent can often be tricky; even as adults we find ourselves trying to navigate this murky territory, often not very successfully.
However, consent doesn't just have to be taught and practised in sexual contexts; consent is important in a variety of places. It can  – and should – be learnt as a child. If children are taught consent, it equips them to navigate this space better as adults and also helps them have healthy interactions with others.
The best way to teach children consent is to practise it with them.
Here are five ways of teaching and practising consent with children:
1. Asking for permission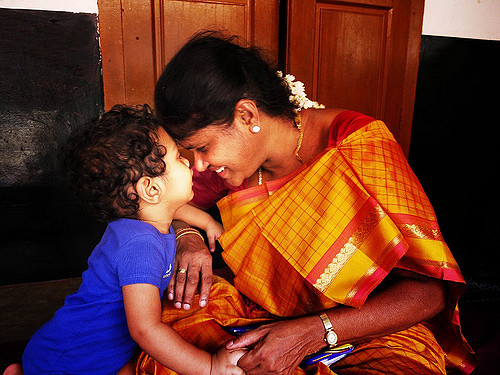 Image Source: Flickr
We don't think we need to ask permission of children before we hug them or hold them or express affection or concern in some other form. Often, we don't even think of children as autonomous beings with control over their own bodies.
This may be because we've raised them and have had to/ still do help them through so many basic human functions, or because we're simply expressing affection and don't think too much into it.
However, it's very important that children are treated as people that have a say over their bodies and feelings. They should be taught that they are in control of their own bodies and that they can say no to someone expressing themselves in ways that may make them uncomfortable.
When we disregard asking for permission, we're teaching children that it's okay for someone to invade their space or make them uncomfortable if the person thinks they're expressing affection. This could very easily lead to children confusing violation with love.
2. Teaching them to ask for permission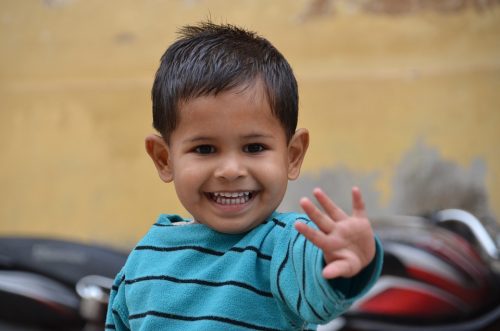 Just as we must ask permission of children before entering their space, children must also be taught to ask for permission from a very young age.
We don't always strictly monitor children when they're playing, and often, towards the end of the game, there are always two or three children in tears because somebody bit them or hit them or hugged them too hard. These things happen with children, yes, however there are ways to combat it.
One way of doing that is by teaching children to ask for permission. "Can I hug you?", "Can I tickle you?", "Can I hold your hand?", "Can I play with you?", "Is this game okay?" are some of the things you should ask, and you should get children in the habit of asking these things too.
3. Not forcing children to physically express themselves in ways that might make them uncomfortable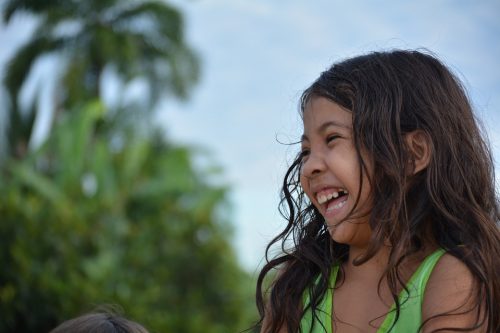 As adults, we think it's our duty to teach children social cues and so, we often push them to do things in social settings that they may not be entirely comfortable with. For instance, hugging or kissing a relative to express affection or touching an older person's feet to show respect. While this is done with good intentions, if you force children to do something that they don't want to do, it also teaches them that their refusal or their discomfort doesn't matter. It teaches them that they have no control or limited control over their bodies and that they have to do things, or that an adult or an adult relative is allowed to do things, even if it makes them uncomfortable.  
4. Not coercing children into giving in once they've refused permission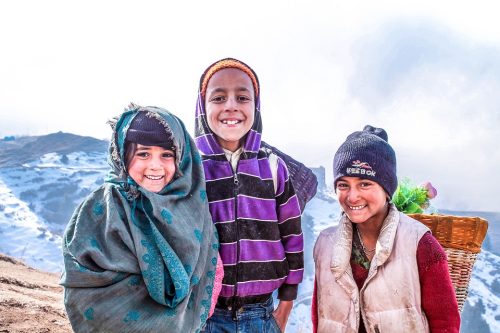 When you ask permission of children and they say no, respect it. It's important to not make them feel bad about listening to their instinct or for not doing something that made them feel uncomfortable by telling them that you're upset. This might lead them to ignore their feelings the next time or make them ashamed of having them.
Instead, tell them that it's okay and that they should tell you if they change their mind or when they're more comfortable. This lets the child know that their sense of safety is important to you and that they should not be ashamed for not wanting to express themselves in a certain way.
This also helps them understand that each person's sense of safety and comfort comes first, that people can refuse something without being worried of someone else's feelings, that another person's feelings should not dictate their actions, and that they should do something only if they're okay with it. This allows children to develop confidence and a sense of self and helps them to trust their instinct.
5. Helping children understand refusal and that a 'yes' can change into a 'no.'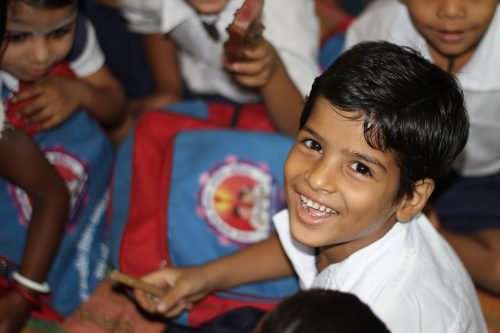 Children don't always take refusal well, so they must be taught that when you ask for permission you also have to wait for the answer. If the response is no, then you must respect it.
One good way of teaching this is to emulate it, and to point that out as an example when you explain to them why they must respect another person's bodily autonomy. It is also important for children to understand that permission can be withdrawn at any moment.
Another child may be okay with playing with them for a day, and may not want to do so the next day, or they may want to stop halfway through a game, and children have to be able to understand how to be okay with that and how to respect that. Teach them to always ask before initiating something, even if they may have done it before and to be prepared for any response, including refusal.
If we teach children to understand that they are in control of their bodies and that their sense of safety, just as that of others, comes first by showing them that we respect their feelings and encouraging them to do so with others, it will help them protect themselves from unhealthy and dangerous interactions and to develop healthier interpersonal relationships.
NCFW is an educational organisation that encourages gender based dialogue and discussion by conducting interactive workshops, trainings, talks and more in schools, colleges and other institutions. To invite us for a customised session at your institute, get in touch with us at contact@nocountryforwomen.org
About the author: Anushka Jadhav is the CoFounder of NCFW. She is a gender activist, Kathak dancer and an artist who likes to explore the different ways in which art can affect social consciousness. Her primary fields of research and training are interventions in early childhood learning, gender and inclusive education.
Featured Image Source: Pexels
Like this story? Or have something to share? Write to us:contact@thebetterindia.com, or connect with us on Facebook and Twitter(@thebetterindia).
We bring stories straight from the heart of India, to inspire millions and create a wave of impact. Our positive movement is growing bigger everyday, and we would love for you to join it.
Please contribute whatever you can, every little penny helps our team in bringing you more stories that support dreams and spread hope.
Tell Us More