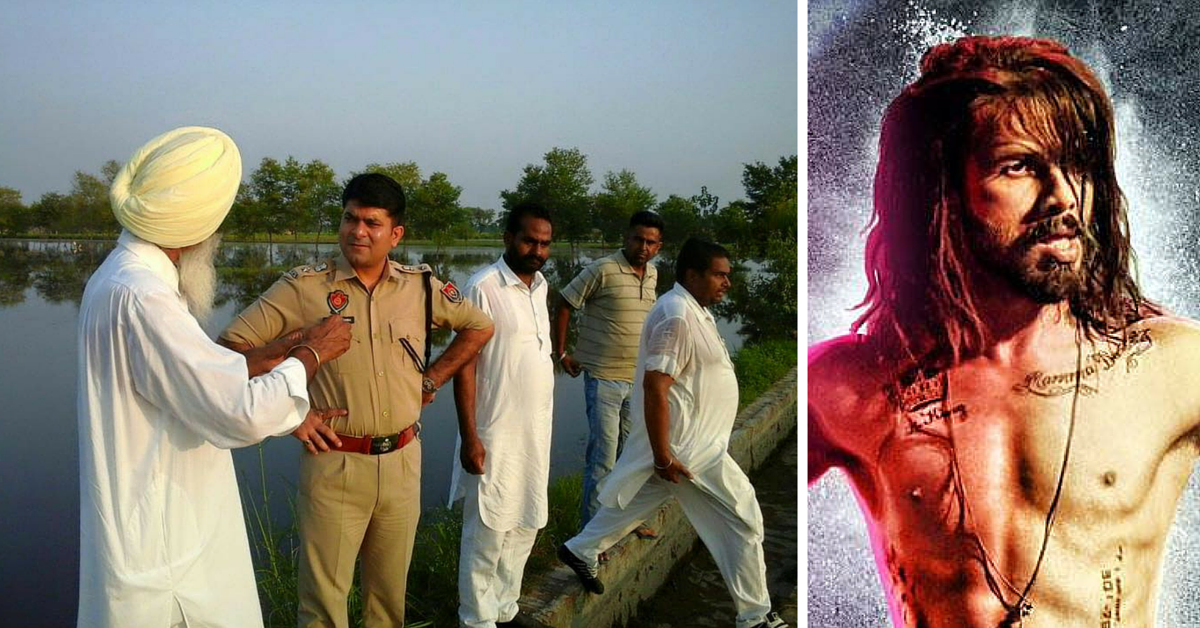 Here's how the people of Punjab are working towards freeing their state from the crippling menace of drugs.
The gritty trailer of Udta Punjab is creating ripples in Punjab with its hard-hitting glimpse into the state's drug problem. Udta Punjab stars Shahid Kapoor, Kareena Kapoor, Alia Bhatt, and Diljit Dosanjh in pivotal roles.The film follows the lives of four people in the state – a rock star, a migrant labourer, a doctor and a police officer – exploring how each of them fights drug addiction in different ways.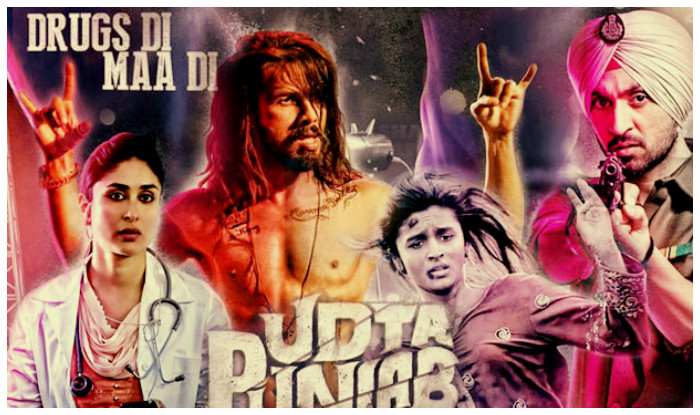 The ripples have turned into a raging controversy, with the ensuing political slugfest and the ongoing tussle between the makers of Udta Punjab and the Censor Board hogging all the limelight. What has been forgotten in the process is that debates around the film should be focussing on solving drug abuse issues, the main purpose behind making the movie.
The fact is that Punjab has a crippling drug problem and no amount of denial can hide it. According to the Narcotics Control Bureau's reports, 50% of drug-related cases in the country are from Punjab alone, a sign that the affliction has been allowed to gain a firm footing in the border state.
There is a village, Maqboolpura near Amritsar, that is agonisingly called the 'Village of Widows' because practically every household there has lost a member to drugs.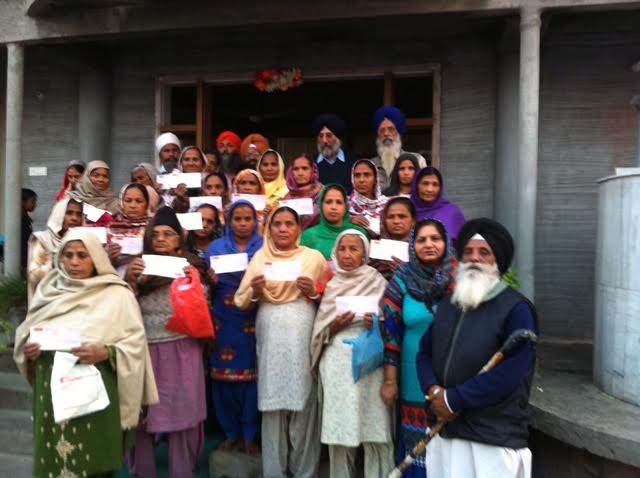 The severity of the problem can somewhat be attributed to Punjab's close proximity to the Golden Crescent region covering Afghanistan, Pakistan and Iran. These three countries are, collectively, the world's largest producers of opium.
No fight is easy and definitely not the one Punjab is facing. It's time to end Punjab's drug epidemic and everybody has to come together to do it. Active cooperation among community leaders and institutions, nonprofit organisations, academics, and policymakers is crucial to the transition to a drug-free Punjab. Realising this, local civil society leaders, victims-survivors, rehabilitated ex-drug addicts and the government are coming together in Punjab to cut the supply chain, treat the addicts and motivate the youth to shun drugs. Raising awareness, as Udta Punjab is doing, is just the first step in this fight.
Many schools and colleges in Punjab are conducting street plays, nukkad nataks, lectures and seminars while several civil activists are coming up with documentaries, anti-pledge programmes and awareness campaigns to spread awareness on the issue.
Glut -The Untold Story Of Punjab, by Smaran Sahu, is a documentary that focuses on the imminent threat of drug mania in Punjab and has been highly appreciated for taking a hard look at the issue.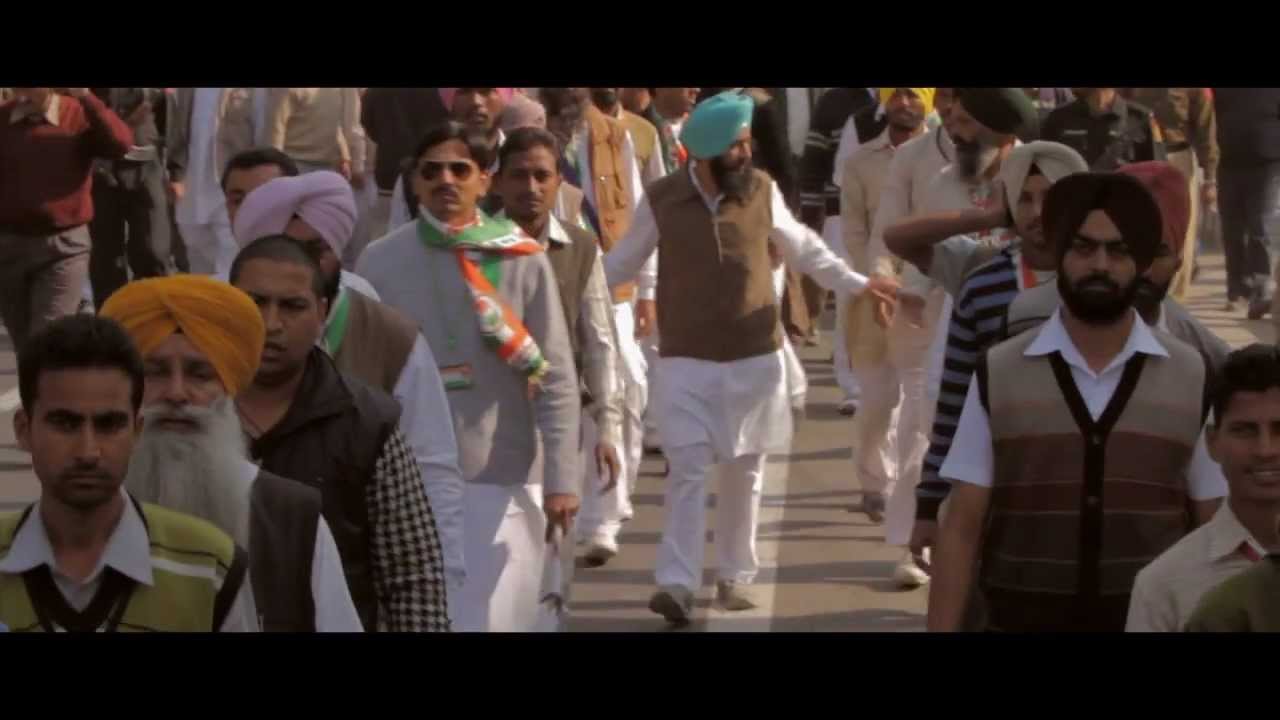 Ajit Singh is a government school teacher, who saw the desperation and poverty induced by drugs and decided not to look the other way. From his tiny home in Maqboolpura, he runs a school, Citizen Forum Vidya Mandir, for poor children affected by drug abuse. Many of his students are drug orphans or whose parents are drug addicts. Ajit Singh and his humble school are doing the best they can in a village where the entire generation is growing under the haze of drugs
"They call this the locality of widows. I want this to be called the locality of scholars. They should become crusaders and fighters," says Ajit.
Ajit Singh has created a youth group that is working to spread the anti-drug message in Maqboolpura.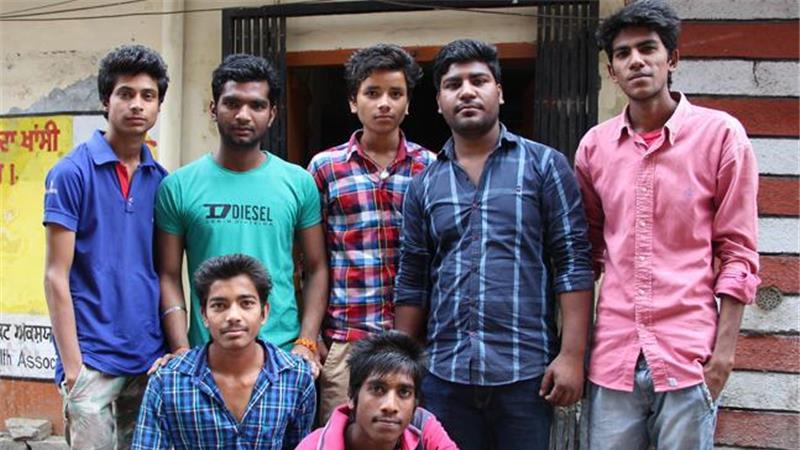 Ubharda Bathinda is a movement against drugs that started in the city of Bathinda – it aims to address the situation on the ground. Started by Swapan Sharma, the Senior Superintendent of Police there,the Ubharda Bhatinda initiative plans to identify chronic drug users with the help of 5-member committees who will conduct surveys in over 303 villages in the district.
Ubharda Bathinda is a great example of a police-community initiative that can effectively increase drug awareness
.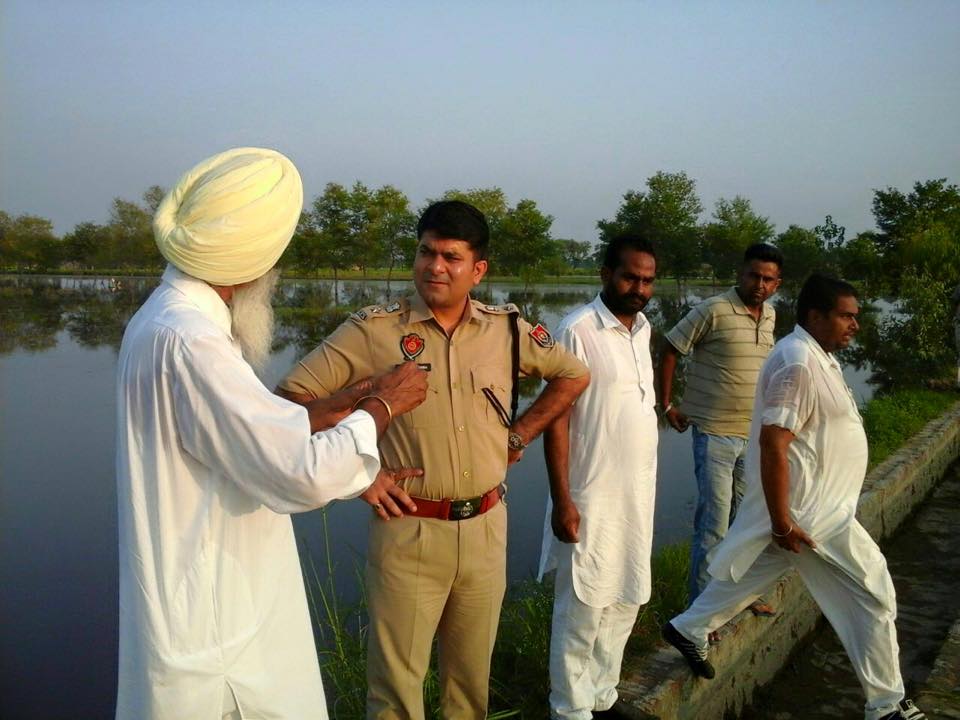 The Joshi Foundation, an NGO spearheading a consistent campaign against drug abuse in Punjab, has released an awareness folder to educate the masses about the early signs of drug addiction. Anti-Drug Pledge Programmes titled Nasha Mukt Punjab have also been organised as a part of the Quit & Kick Drug Movement by the Chairman of Punjab Infotech, Sardar Manjit Singh Rai, in partnership with the Joshi Foundation.
The Jyoti Foundation has also held several conferences to seek feedback from de-addiction experts working on the ground level against drug addiction. The 17 Anti-Drug programmes across Punjab have been formulated on this basis.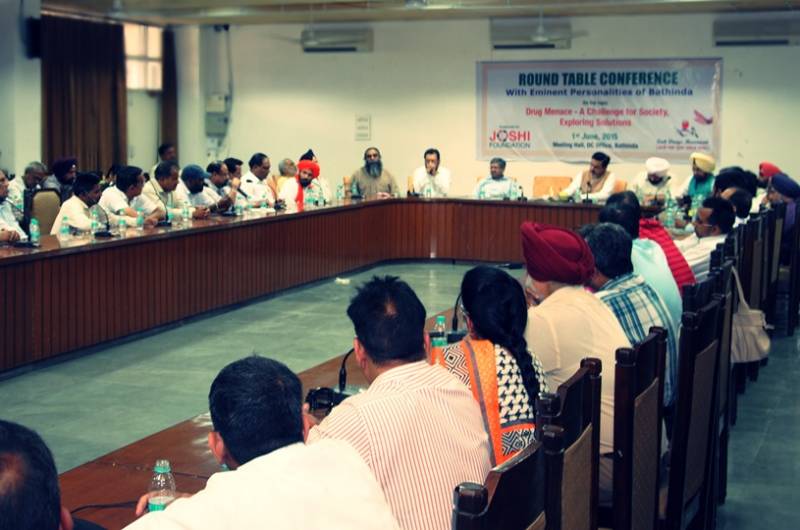 The drug-abuse problem is now being given due attention by the state government, with the state branch of Red Cross also pitching in with its best efforts. Counselling services by qualified psychiatrists, medical treatment and yoga therapy are given to the addicts to enable them to overcome their addiction. Family counselling, in which the importance of family as a support system is stressed upon, is also provided. Other than private de-addiction clinics and free de-addiction centres run by NGOs, the Punjab government has also opened five rehabilitation centres, with an exclusive one for women opened in Amritsar. There are plans to have one centre in every district.
Having realised that clean up begins at home, the Punjab police have taken a unique step in the right direction too. They have launched a drug de-addiction drive for staff, and a rehabilitation programme for addicted personnel, aiming to purge the force of this menace.
Here is a success story that tells how things are slowly changing in Punjab.
Mehtaab Singh, a 24-year-old postgraduate in computer applications, was the main attraction at a district-level drug awareness rally at Muktsar organised by the District Legal Services Authority( DLSA). An ex-drug addict, Mehtaab talked about his transformation into a short story writer in Punjabi and Urdu.
In 2009, I enrolled for BCA (Bachelor of Computer Applications) in a Moga college.There, I met a few boys from Dalewala village where drugs were available freely. Soon, from beer and liquor, I graduated to to poppy husk and I became addicted to it," said Mehtaab at one of his seminars. "I started failing in my studies. Out of the 24 subjects in the three-year course, I had to appear for supplementary exams in 22," says Mehtaab.
Losing a friend in 2012 to drug abuse was a warning sign that Mehtaab heeded. With support from his mother and coach Gurmeet Singh, he fought his desire to return to substance abuse.
He says,"My coach Gurmeet Singh helped me a lot. He diverted all my energy into sports. He used to make me run, cycle and even walk daily. My mother made sure I had enough nutrition in my system to support this gruelling regime. Within eight to nine months of starting my training, I was a much healthier man."
With his drug habit becoming a thing of the past, Mehtaab focused on his academics once again. He completed his BCA successfully after clearing all supplementary papers. And took up MCA to clear it with 86%.
Mehtaab says, "Earlier I used to be reluctant. But now I show them my photos as welI about how I used to look when I was an addict. Perhaps my sharing can improve someone else's life."
He is now looking at a PhD and is also the literary secretary of the Guru Gobind Singh Study circle, an NGO that works for de-addiction and regularly motivates patients.
While it will be interesting to see the kind of impact Udta Punjab has on youth, what's important right now is to encourage efforts to address the problem. As PM Modi recently put it, "Drugs should be shunned, not addicts."
Like this story? Or have something to share? Write to us: contact@thebetterindia.com, or connect with us on Facebook and Twitter (@thebetterindia).