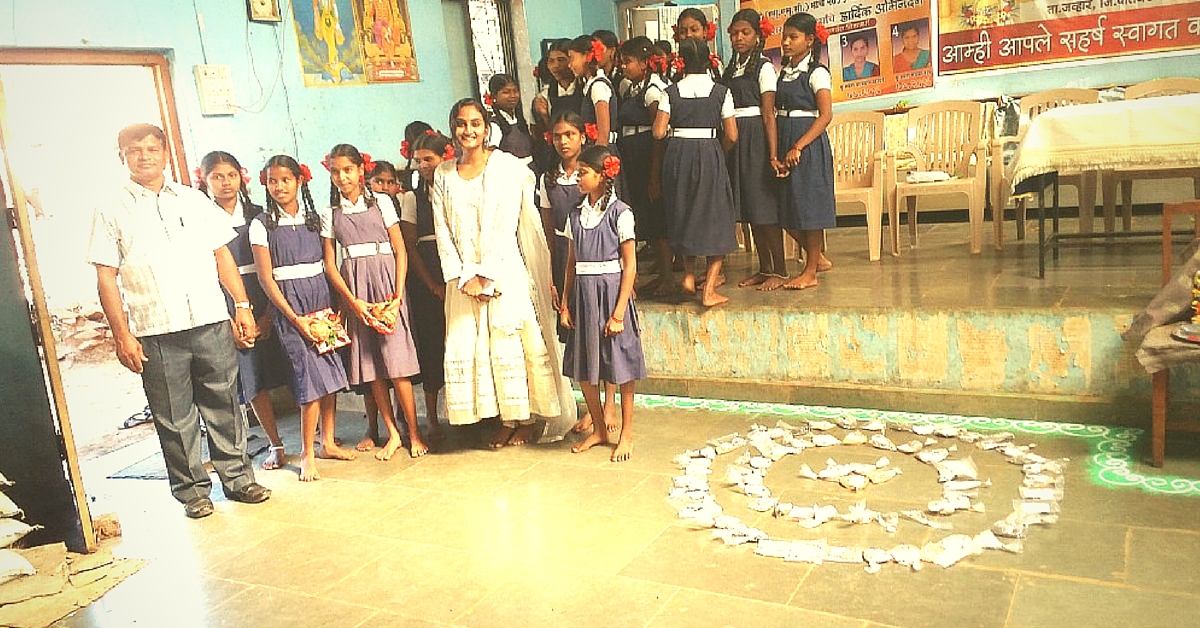 Children in different villages of Jawhar taluka in Thane district of Maharashtra were not aware of the traditional agriculture, art, and conservation practices adopted by their elders. Swetcha Poladi is now helping them learn these.
Children in different villages of Jawhar taluka in Thane district of Maharashtra were not aware of the traditional agriculture, art, and conservation practices adopted by their elders. Swetcha Poladi is now helping them learn these.
"I am playing the role of a facilitator – helping in the transfer of knowledge from people of the older generation to those of the younger generation," says Swetcha Poladi, an SBI Youth for India Fellow currently posted in Jawhar, Maharashtra.
Jawhar is an agro-biodiversity hotspot populated with many rare species of plants, seeds, crops, etc. But the younger generation there is not aware about traditional facts related to respecting and preserving nature, farming, fishing, art, and more.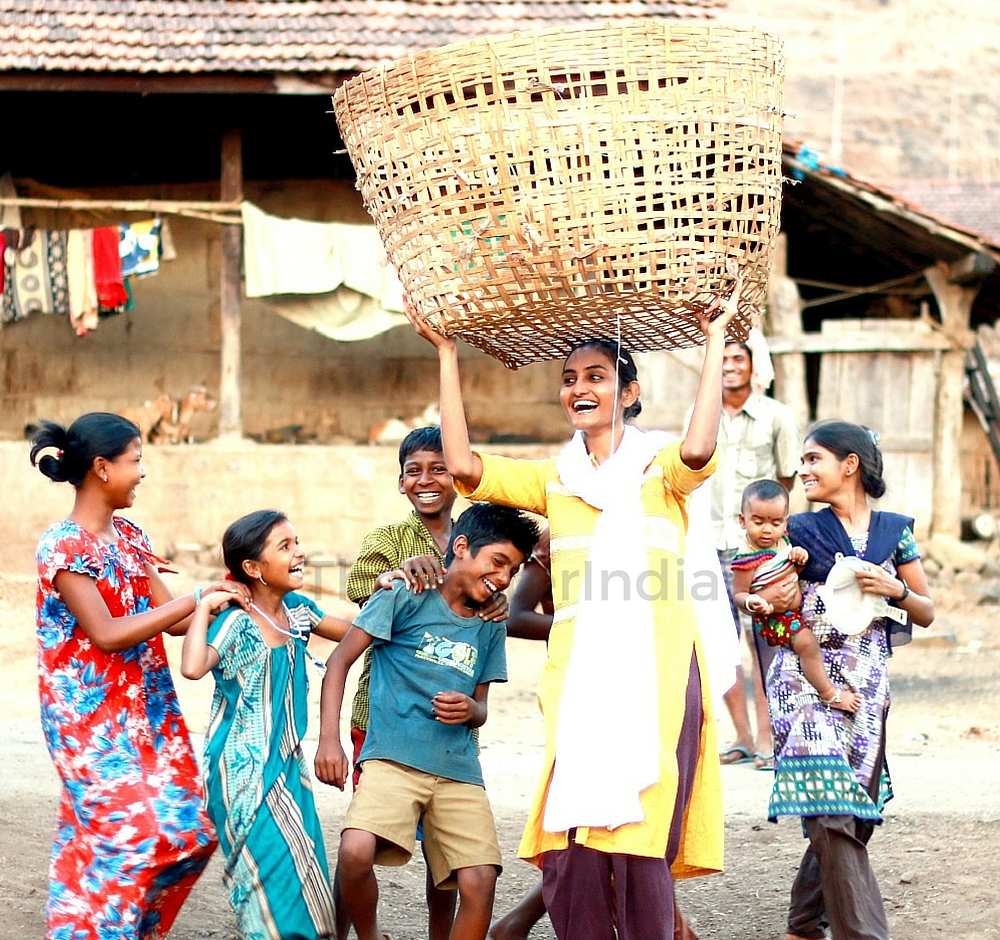 "There are about seven major communities residing in the region and some of them have been practicing Warli art for ages. And yet, children there are not aware of the intricate details associated with the art form. Another example is that of the limited knowledge among young people about indigenous crops and fishing. Many of the villagers are into fishing and there is a special way in which they place the net to catch the downward flowing fish. Then there are many medicinal plants and wild food resources that are very useful. This kind of knowledge is missing these days," she says.
So Swetcha decided to work on biodiversity and traditional knowledge conservation in seven schools of different villages in Jawhar. The children are in Classes 6-10.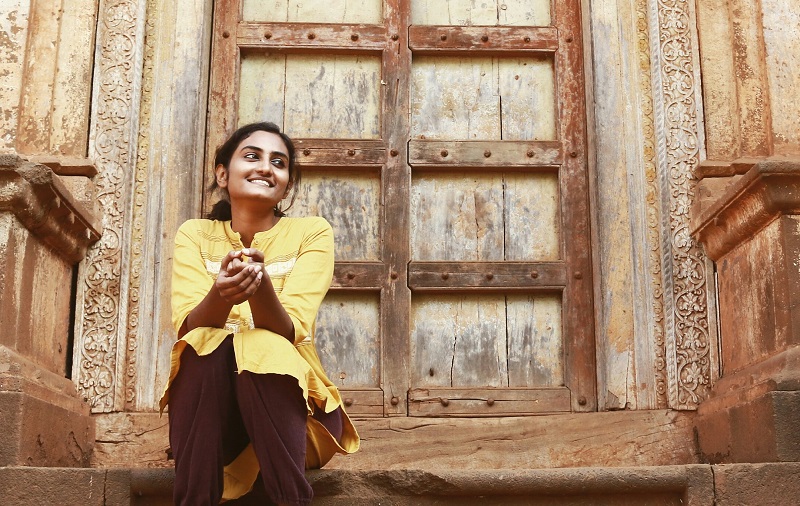 The 24-year-old believes in activity-based education. She started with guest lectures but soon noticed they weren't much fun and of very little value in learning about trees and fruits while sitting inside the classrooms.
---
You May Also Like: This 23-Year-Old Engineer Is Teaching Village Kids How to Use Engineering to Solve Everyday Problems
---
So she took a different approach – taking the classes outside and bringing nature inside.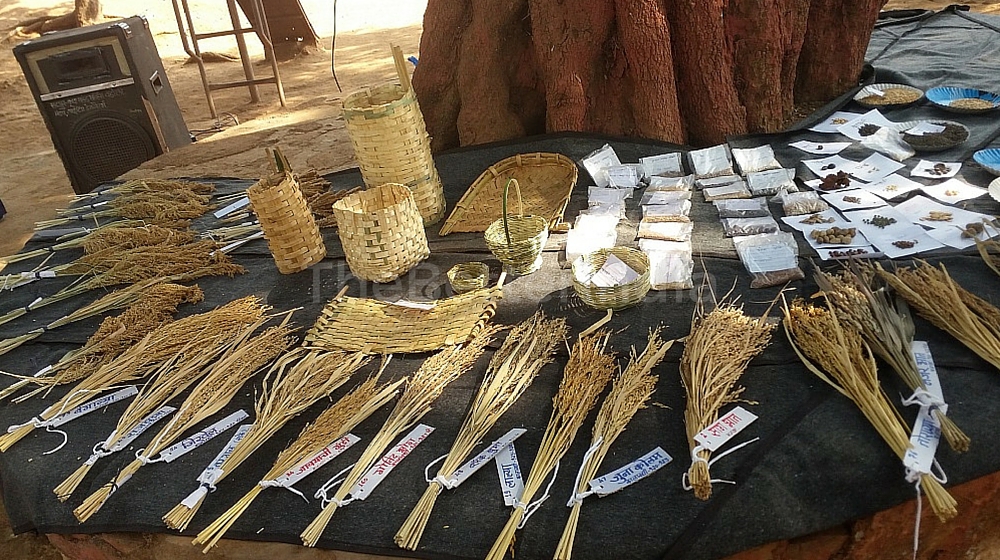 "I am working in collaboration with an organization named BAIF, which is involved in the field of conservation of indigenous crops. During the initial days of my fellowship, I was asked to click pictures of indigenous varieties of rice in the area. Not having any previous knowledge about the same, I was really surprised to know that so many varieties of rice are grown there every season. And while each variety is native to the villages, the sad part remains that not many from the younger circles are aware of this. This, in turn, can lead to a reduction in diversity of the food they have and grow. So for the first activity, I collected many varieties of rice and conducted experiments in the schools – teaching children about them, showing them how to differentiate one variety from the other, etc."
When Swetcha came to know that there are many plants in the region from which one can extract colours, she designed an activity for Holi.
"We made colours from 14-16 kinds of flowers, barks, and fruits to play Holi together. It was really fun."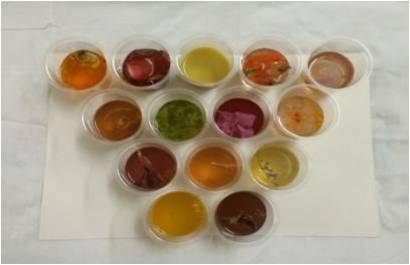 She is now focusing on propagating knowledge about wild plants because there are many endangered plants in the villages. Swetcha will set up nurseries in large numbers to grow plants in several pockets in the region.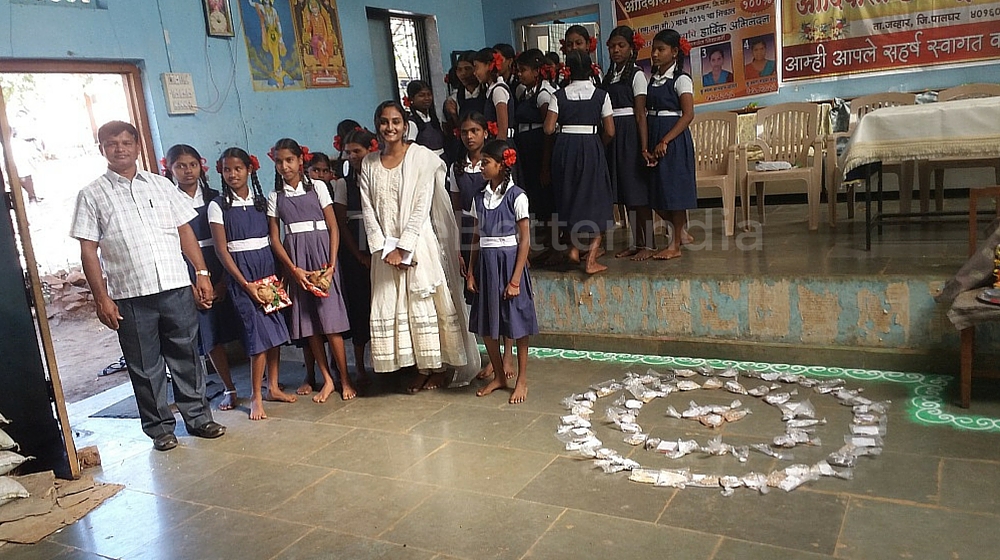 Swetcha also takes the children on field visits to the forest. Elders from the villages are invited to these trips to guide students better. Swetcha says the children know about forests but not about conservation.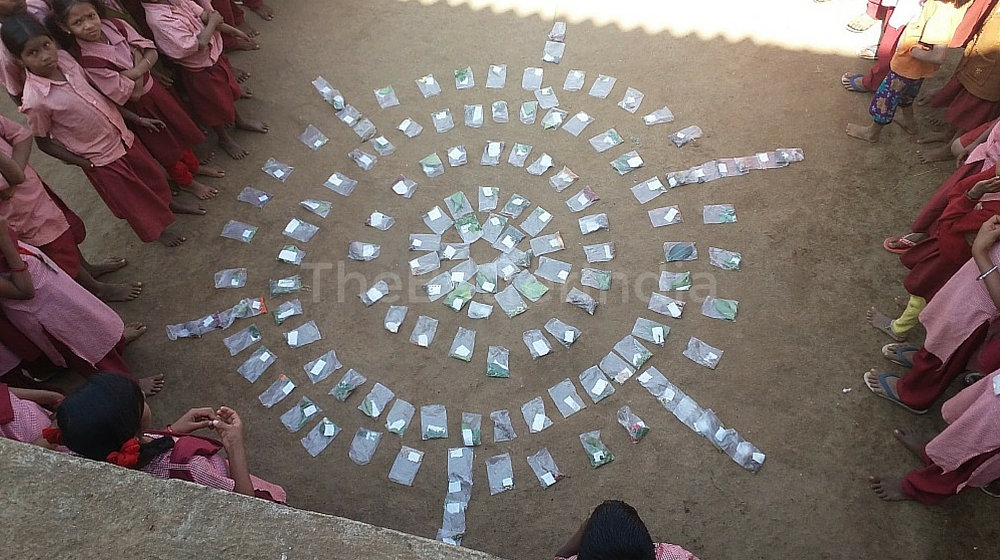 After these visits, she gets the kids to collect samples of plants from the forest to study and label them. This helps them learn about conservation.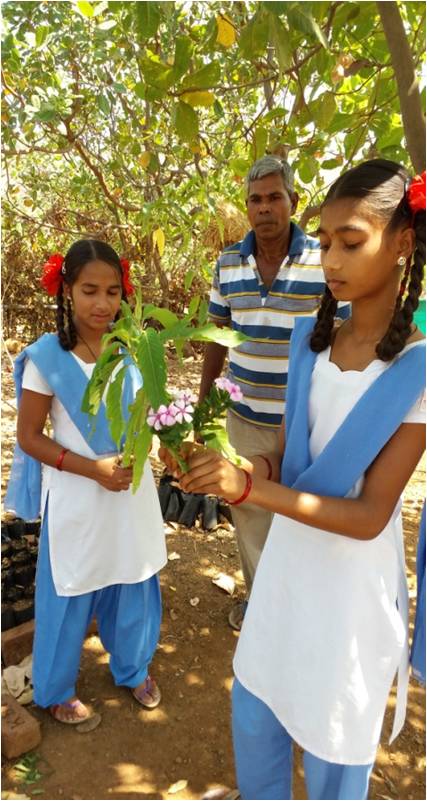 For the summer vacation, Swetcha has started working in the villages instead of the school, because that is where the children are. She is making resource maps of the villages with the residents there.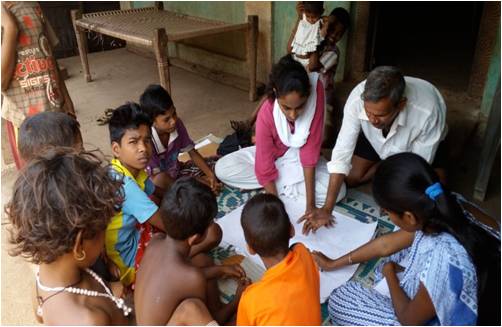 "In one village, the kids and I got together with the local herb healers and other people to make the map. And we came across many new and interesting things. Like there is a 150-year-old well in the village. Everyone knew about its existence but not many were aware of the history. Then there are trees as old as 200 years. There was so much to learn. We have already made one map and converted it into Warli art with the help of local artisans. We will be installing the resource maps in the schools," she says.
---
You May Also Like: Why This Young Mechanical Engineer Quit His Well-Paying Job to Build a Pond in Rural Rajasthan
---
Swetcha has about three months before the fellowship ends, and has seen some effective impact of her work – "I organised a medicinal plant awareness event in which six schools came under one platform along with an ayurvedic doctor, a herb healer, and people from the forest department. I requested them to share some saplings for children to plant in schools. I basically wanted to see how they would take care of the plants – it was like a test of what I am doing and what they had understood. Some days later, I visited the schools and was really happy to see that children had actually taken the effort of planting the saplings and taking care of them – delegating work among themselves," she remembers.
A graduate in management studies, Swetcha worked in the e-retail sector for more than a year in Hyderabad, before she moved on to work for her first love – the environment. She learned all about permaculture with an NGO and then decided to make a career in the field of environment conservation. The fellowship appeared to be a great platform for her to gain the kind of experience that she needed and create substantial impact.
Interested in applying for the Youth For India Fellowship?

You can contact Swetcha by writing to her at swetcha.arpf@gmail.com.
---
You May Also Like: 4,000 People in MP Are Receiving Pensions & Have Functional Bank Accounts. Thanks to a 26-Year-Old.
---
Like this story? Or have something to share? Write to us: contact@thebetterindia.com, or connect with us on Facebook and Twitter (@thebetterindia).