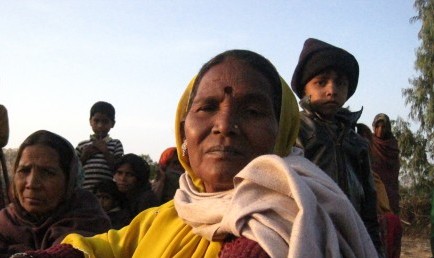 The sun is about to set in Sunda village in Kishanganj block of Baran district that lies in southeast Rajasthan, on the border with Madhya Pradesh. A group of men
The sun is about to set in Sunda village in Kishanganj block of Baran district that lies in southeast Rajasthan, on the border with Madhya Pradesh. A group of men and women dig the earth with spades on a small plot at one end of the village. They are Sahariyas, categorised by the government as a 'primitive' tribal group, hard at work on a self-initiated special project: A grain bank for their community.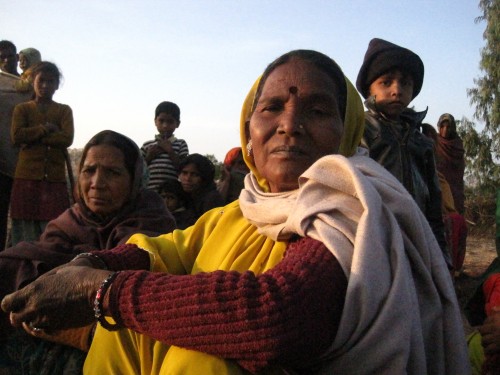 The elders in the group describe why these families decided to do 'shram daan', volunteer and pool their labour, to build this grain bank. "It will enable us to not only guard against hunger but also give us freedom to choose our livelihood," says Gyarsi Bai Sahariya, who works with the Jagrut Mahila Manch, a local non-government organisation, to organise tribal women in Baran. "Once it is there, we will neither have to worry about irregularities in public rations, nor will we have to depend for food on rich landlords," she adds.
Gyarsi Bai, 49, was born into a poor landless family in Faldi village, a few kilometres from Sunda. She became active in organising the Sahariyas, especially women, after she came into contact with Charumitra Mehru and Moti Lal, activists of the Lok Jumbish programme, in 1992. She joined them in encouraging her community women to send girls to school.
Over the years she has mobilised Sahariyas to fight for their dues under the public ration system and mobilised them to join campaigns for Right to Information and employment guarantee. "Because many of us did not go to school, landlords try to cheat us out of our rights and our land. Even to get ration cards we have to sit in 'dharnas' (sit-in protest) in Jaipur and Beawar," says Gyarsi Bai, who led community meetings in Sunda to plan the building of the grain bank.
Baran district, and particularly the Sahariya families living here – concentrated largely in the two blocks of Kishanganj and Shahabad – have come to national attention because of several hunger deaths over the last 12 years. The death of 47 Sahariyas because of starvation during the 2001 drought even triggered a Public Interest Litigation (PIL) in the Supreme Court on the right to food. Hunger deaths have been reported as recently as in 2004 and again three years ago in 2009.
It's not like Baran is a completely arid area. In fact, the land here is fertile and supports two to three crops a year – mustard, cotton, wheat, or gram. More than tough terrain or harsh climatic conditions, it is the Sahariyas' landlessness and feudal relations with primitive methods of production prevalent in these parts that have made them vulnerable to poor nutrition and starvation.
Sahariyas have been the focus of several government schemes since the 1960s but most are patchily implemented. They lost their traditional access to timber, gum, and mahua over time as large swathes of the deciduous forests in Baran disappeared. Of 1,030 land claims submitted in Kishanganj and Shahabad blocks since the Forest Rights Act 2006 came into force, the government has distributed land in 354 cases, a little over a third.
"Traditionally, we were not agriculturists. Over the years, we lost whatever small landholdings we had, to rich local landlords," explains Gyarsi Bai, describing how Jat and Sikh landowners, who migrated to Baran from Punjab in the 1970s, gradually consolidated landholdings there. Hundreds of Sahariya families now work as 'halis', or bonded labourers, for the same landlords. They have worked without wages for years, in some instances over two and three generations.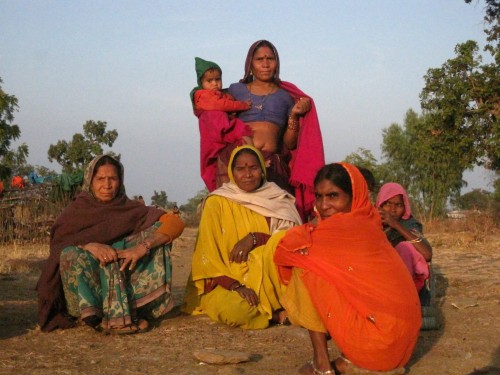 This tribal group is entitled to 35 kilos of food grain every month under the government's Antyodaya scheme. But many do not have ration cards and some complain of irregularity in getting rations on time. So, many have remained dependant on the landlords. "The landlord would give us 10-15 kilos of wheat once every few weeks, sometimes he would give us Rs 9-15 once a month for small expenses," says Janaki Sahariya, who worked without wages for landlord Bittiya Singh in Sunda village for four years, against a bonded debt of Rs 20,000.
A struggle for freedom against these feudal practices began among the Sahariyas of Baran in November 2010 after the government agreed to release 16 families working as 'halis', who gave testimony at a 'dharna' for minimum wages under the MGNREGA at Jaipur. Since then 145 Sahariya families have been freed after the district administration waived off their bonded debt. Moreover, the state government has initiated a land survey in the district to redistribute land.
Today, the Sahariya families of Sunda village are making an effort to set themselves free from the curse of starvation, too. They say the setting up of the grain bank is an important intervention in this regard. It is necessary for them to be able to ensure they remain food secure irrespective of the state's support or the landlords' beneficence.
We have already pooled five quintals of wheat, which we have been collecting over the last year from a portion of the public rations that we are entitled to. It is stored at the anaganwadi temporarily. Over the next two to three weeks we will build the grain bank with our labour
says Babulal Sahariya, who worked without wages for 12 years for a landlord against a bonded debt of Rs 45,000.
In mid-January 2012, local landlords raised objections to their choice of land, claiming that it is forest area. However, records revealed that it was revenue land and the district officials have given the project a go-ahead.
The 40 Sahariya families of Chainpura, a tiny hamlet in Sunda, have chalked out in detail the norms that will govern the grain bank's functioning. "Each household will contribute five kilos of wheat to the grain bank every month. Anyone would be able to take food grains as long as they replenish the stock adding a kilo for each month of borrowing," elaborates Gyarsi Bai. Hemraj Sahariya and Swaroop Sahariya, both in their late teens, who are literate and were working as 'halis' until last year, have been appointed to keep basic accounts. "I can sign my name and count till 100," Hemraj smiles, sitting at one corner of the 17 x 9 feet plot. Construction is now almost complete and the Sahariyas expect to start using the grain bank in a few days.
Says Gyarsi Bai, with satisfaction, "When we fled from the landlords' farms, our biggest concern was where will we get food from now that no landlord will employ us. By pooling together five kilos of wheat each, we are no longer worried about going hungry."
Following these families' protracted struggle against being kept as bonded labourers, the Rajasthan government has entitled Sahariya families to 200 days of work under MGNREGA, twice the national norm. And they have begun some additional savings as well. "Some families have also started a 'marriage fund', putting together Rs 100 from their wages to tide over credit for consumption needs such as wedding ceremonies," says Moti Lal, an activist with a local NGO, Sankalp, and a member of the bonded labour vigilance committee set up by the district administration last year. The women organised into three savings groups, and the men into four savings groups, pool in money from their MGNREGA and other daily wage work every week and deposit it in a bank account.
Freedom from bondage; freedom from hunger; freedom from malnutrition – Saharaiya women like Gyarsi Bai are looking for ways to break out of their "starved" existence. Setting up a grain bank is a great first step.
We bring stories straight from the heart of India, to inspire millions and create a wave of impact. Our positive movement is growing bigger everyday, and we would love for you to join it.
Please contribute whatever you can, every little penny helps our team in bringing you more stories that support dreams and spread hope.