"You may say I'm a dreamer, but I'm not the only one. I hope someday you'll join us. And the world will live as one."
Mumbai based couple – Aanchal Dhara and her husband Prashant, perfectly illustrate these beautiful lines by John Lennon.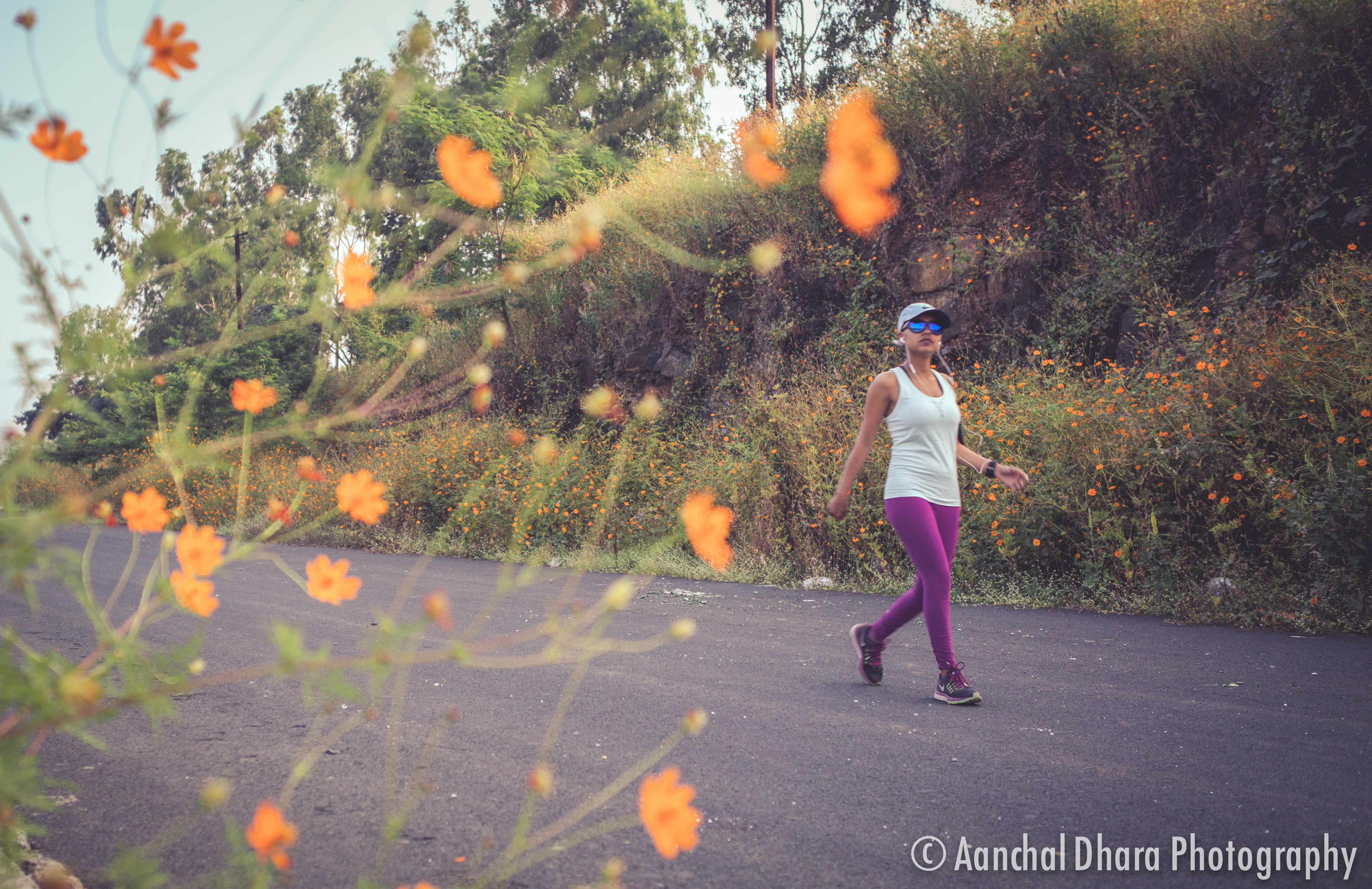 A wedding photographer by profession, Aanchal went for an extraordinary journey with her husband last year – a 582 km walk from Andheri (Mumbai) to Morjim (Goa).
Named 'Two Feet & A Dream', Aanchal completed the journey in 26 days.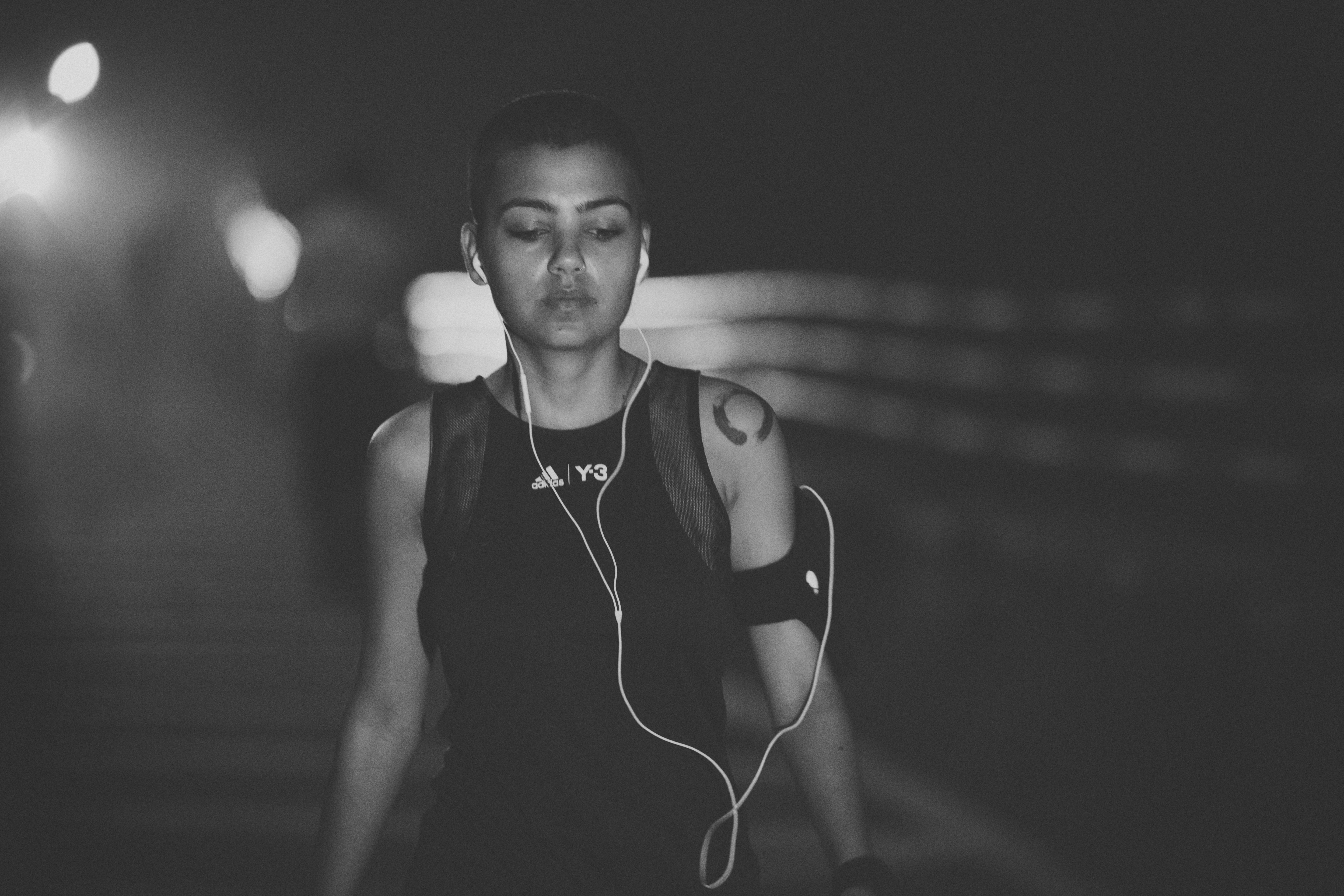 The incredible walk was a part of the 'The Audacious Project' – a project launched by the couple to promote dreams and passions by undertaking a series of events to create, as their Facebook page states, "life-changing experiences that take us far out of our comfort zone and right along the edge of "Whoa"!" With this project they want to invite people to join them and experience what it feels like to act on one's dreams.
And as the first step to kick-start the project, Aanchal decided to take up this challenge. She had been planning the walk for nearly two years and had also walked from Mumbai to Pune (170 km in seven days) as a preparatory trip. Once the plan for the walk was finalised, she started practicing by walking 10 km everyday, and slowly increased it to 30 km.
The journey began in October. Aanchal was accompanied by a support team that followed her in a car, including her husband, Prashant and a cameraman, Ranjeet.
Prashant, who is a filmmaker by profession, wanted to make a documentary about this walk and the car was loaded with all the required equipment for shooting.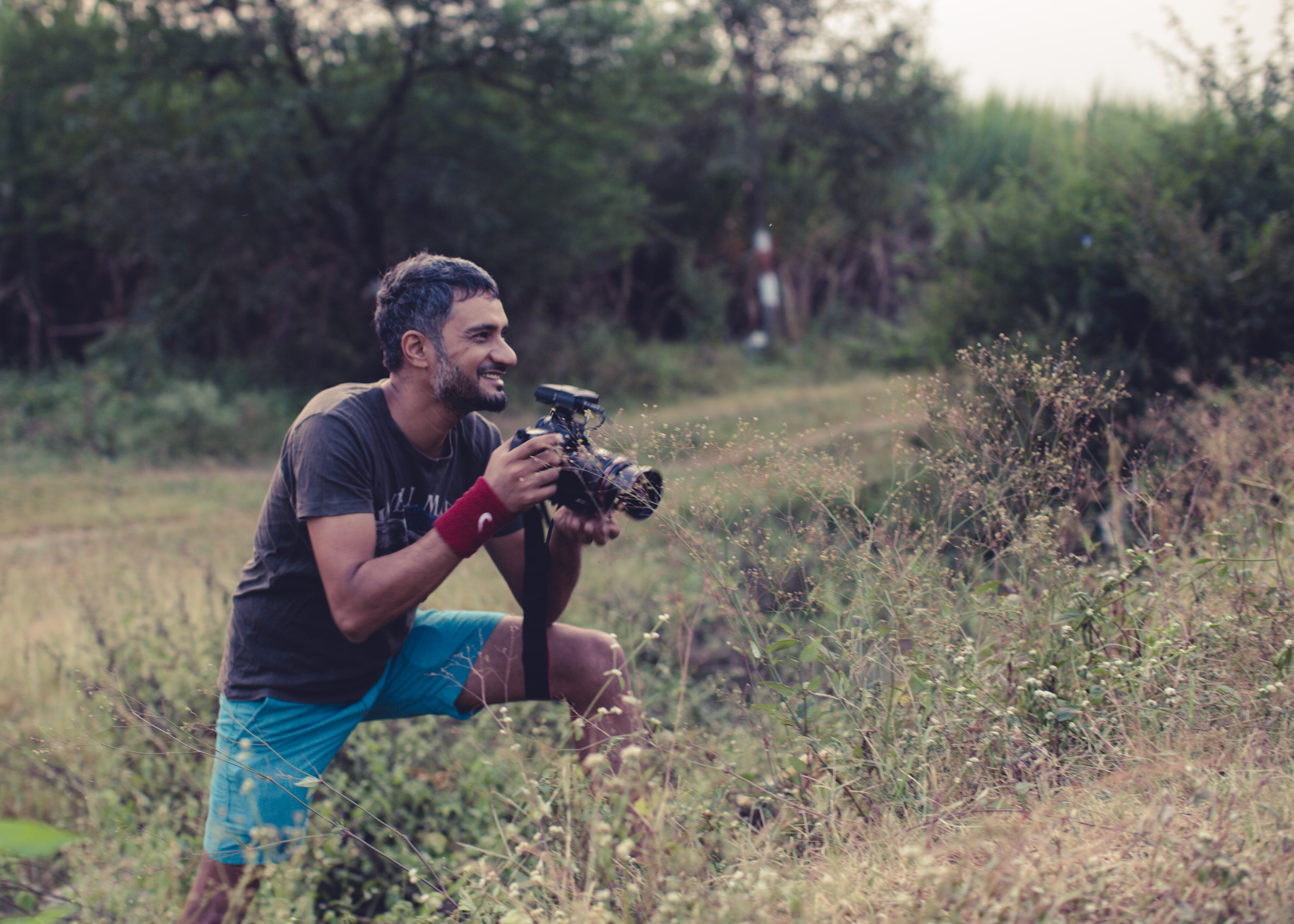 They used to start at 6 am everyday and Aanchal would take a 15 minute break after every 7 km, walking till about 6 pm.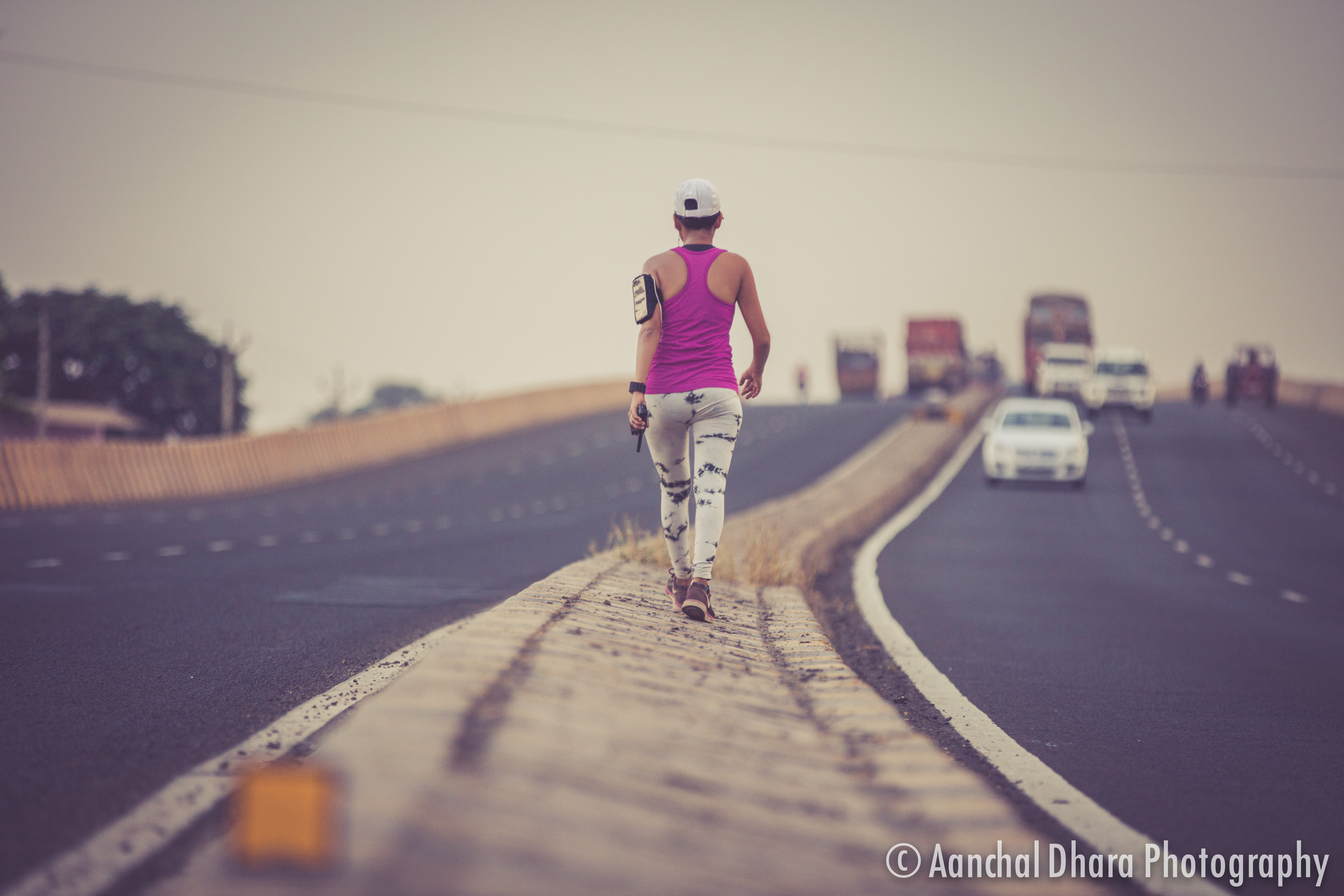 Some of their friends also used to drive from Mumbai to join them in small groups from time to time.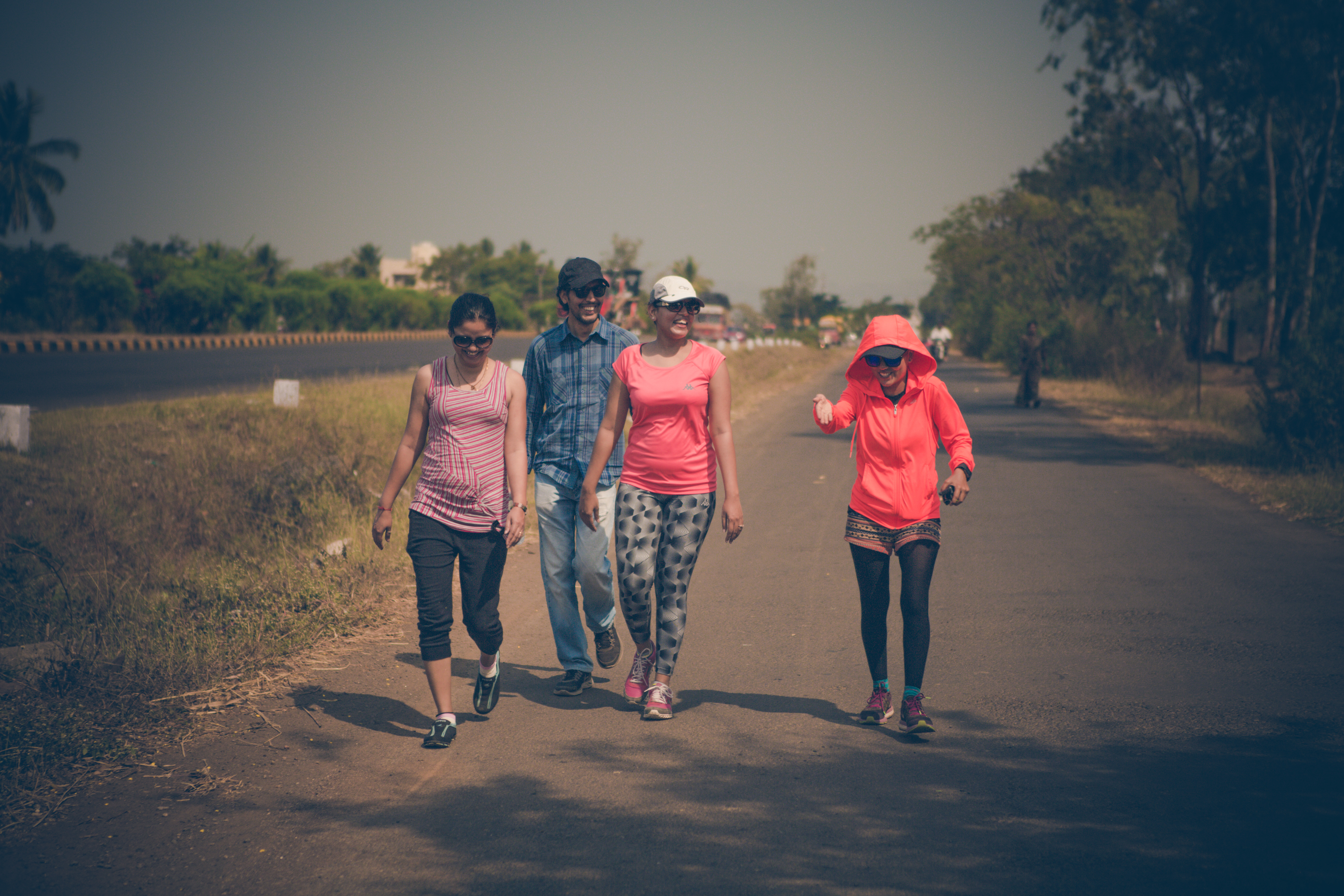 "I never felt unsafe, not even for a moment. There were a lot of curious people and most of them would just stare while some would come up to me and ask what I was doing. But I always felt at ease while interacting with them. In fact, people I met along the way offered me anything they could spare—sugarcane juice, water, tea…even a hot meal. We met a farmer and sugarcane vendor just before Ajara who had only been able to cultivate just one out of his four acres this year due to the bad rains. He was very worried about how he'd manage to get through the year, and yet he gave us an extra glass of sugarcane juice for free. It's been a life-changing experience to witness the goodness of people and their support," she told Homegrown.
Aanchal's journey will inspire many people around the world who have been planning to venture out of their comfort zones for a long time, but have not been able to gather the strength to actually set out.
It will inspire many to follow their dreams, no matter what it takes.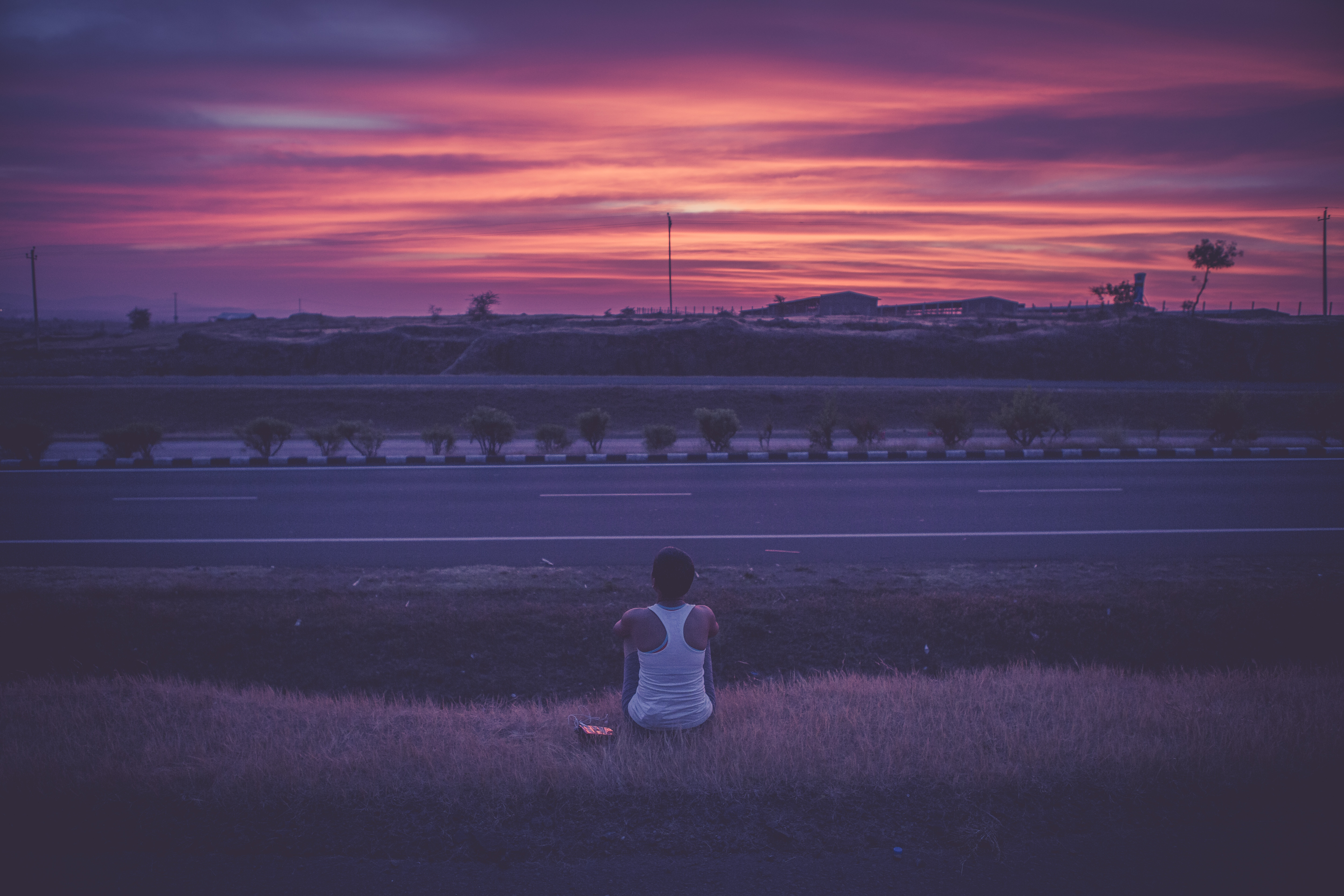 "The walk taught me so much about leaving space for all kinds of surprises. Like the sunset on Day 19 at the Maharashtra-Karnataka border near Kolhapur. Of all the places I've travelled to, I've never seen a sunset more captivating than that. It came out of nowhere—an experience so unexpected and beautiful I had to sit down and cry," she wrote in Condé Nast Traveller.
The next step for 'The Audacious Project' will be a 5,000 km journey from Kanyakumari to Kashmir that Prashant will complete in 45 days.
Take a look at Aanchal's journey.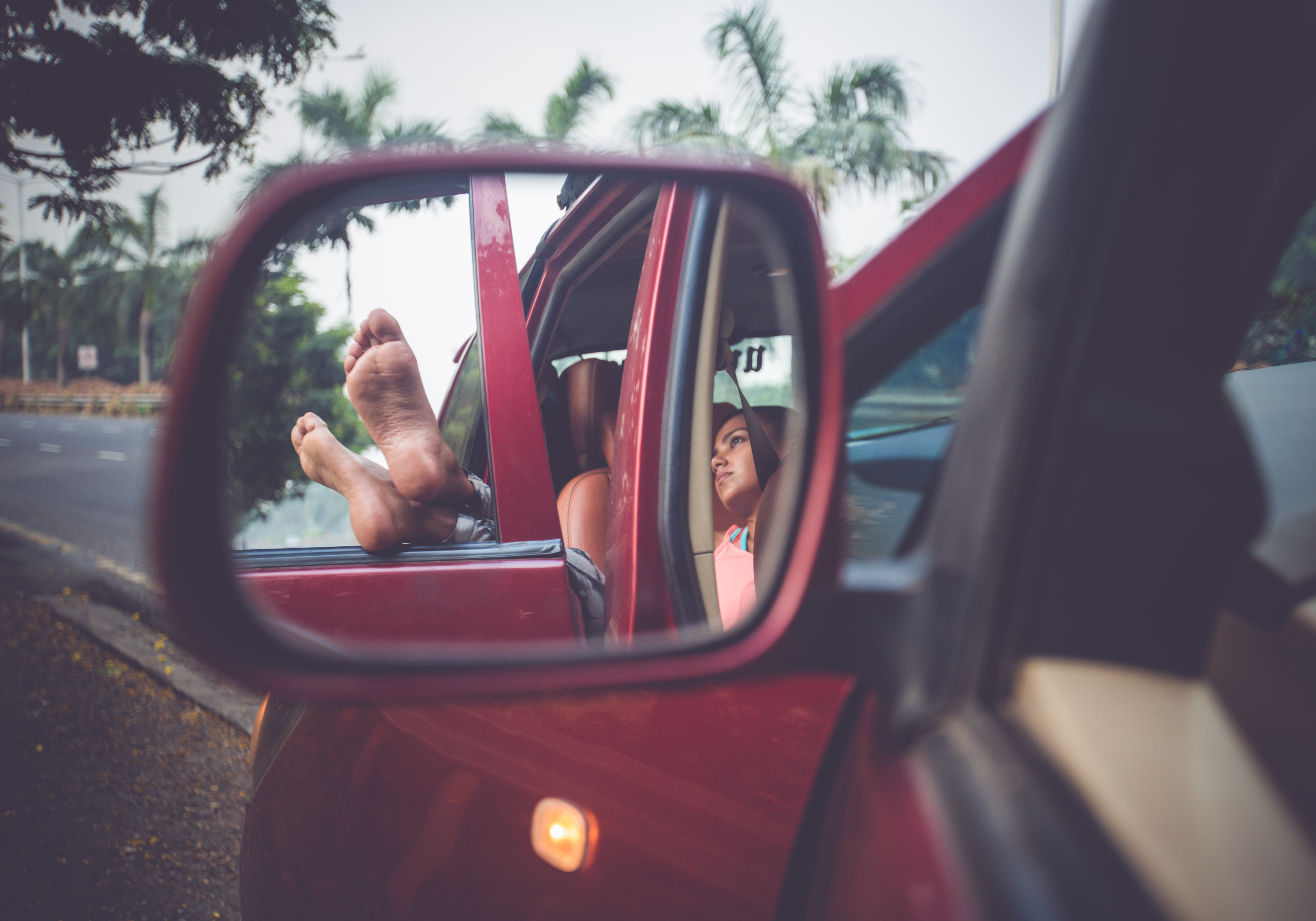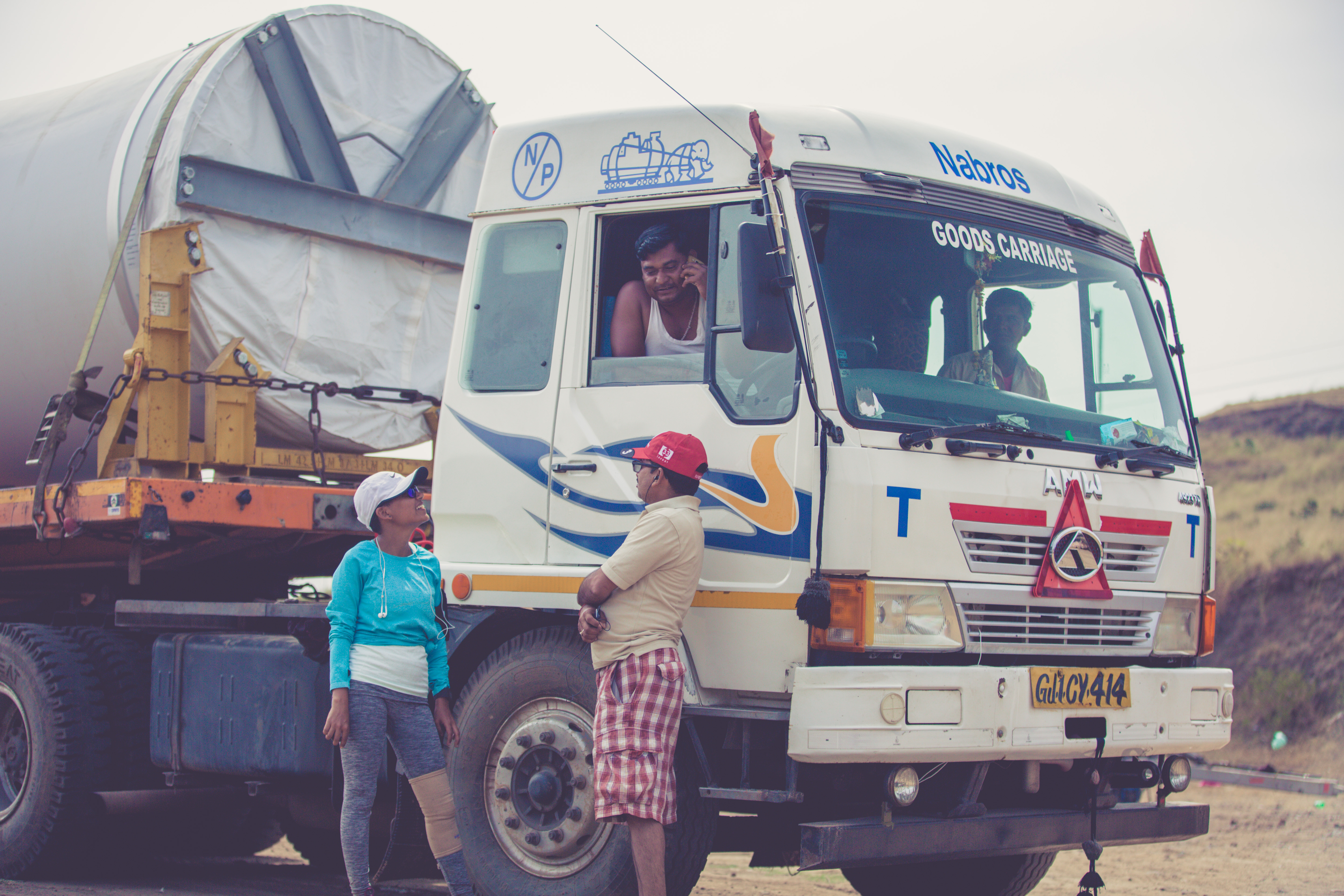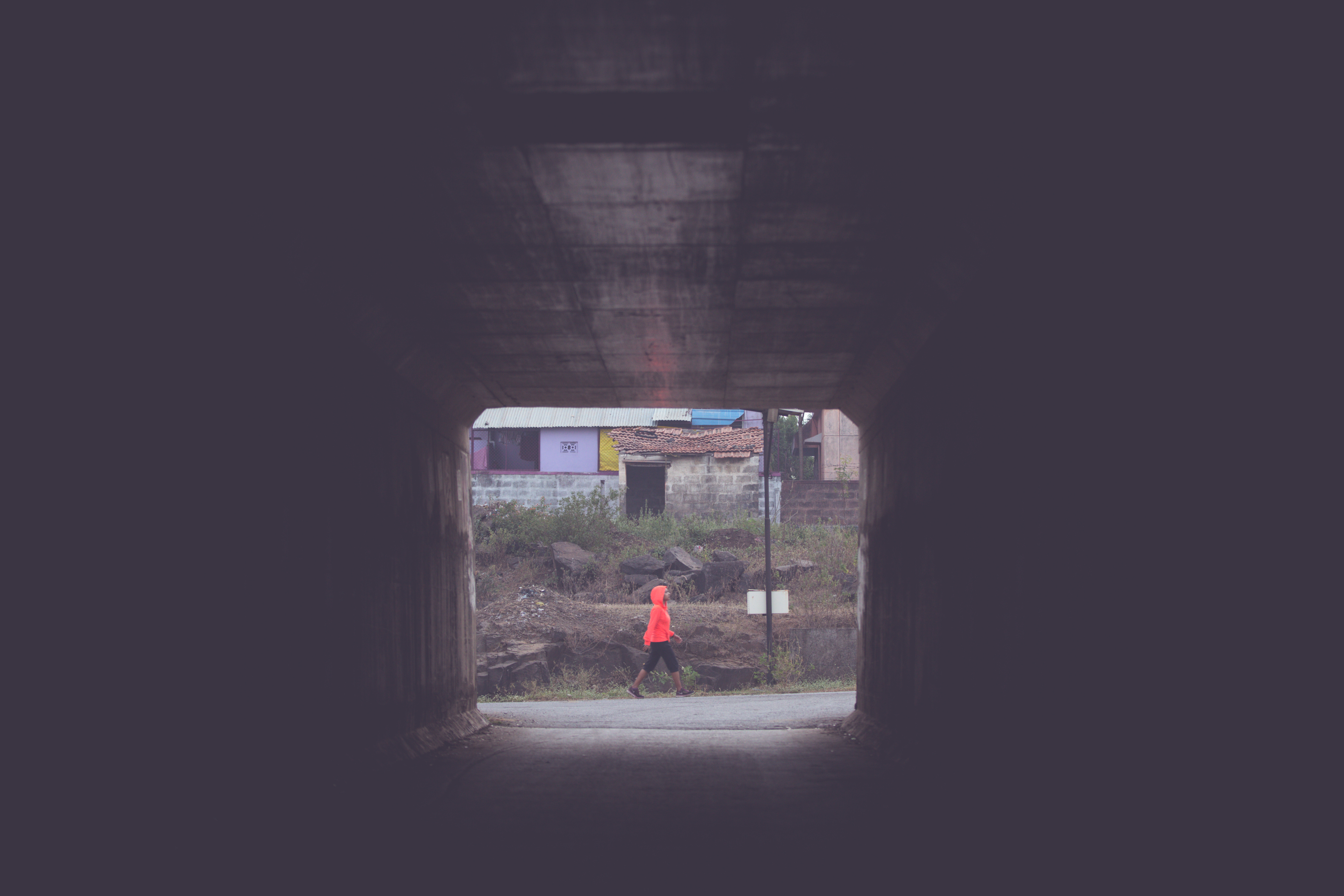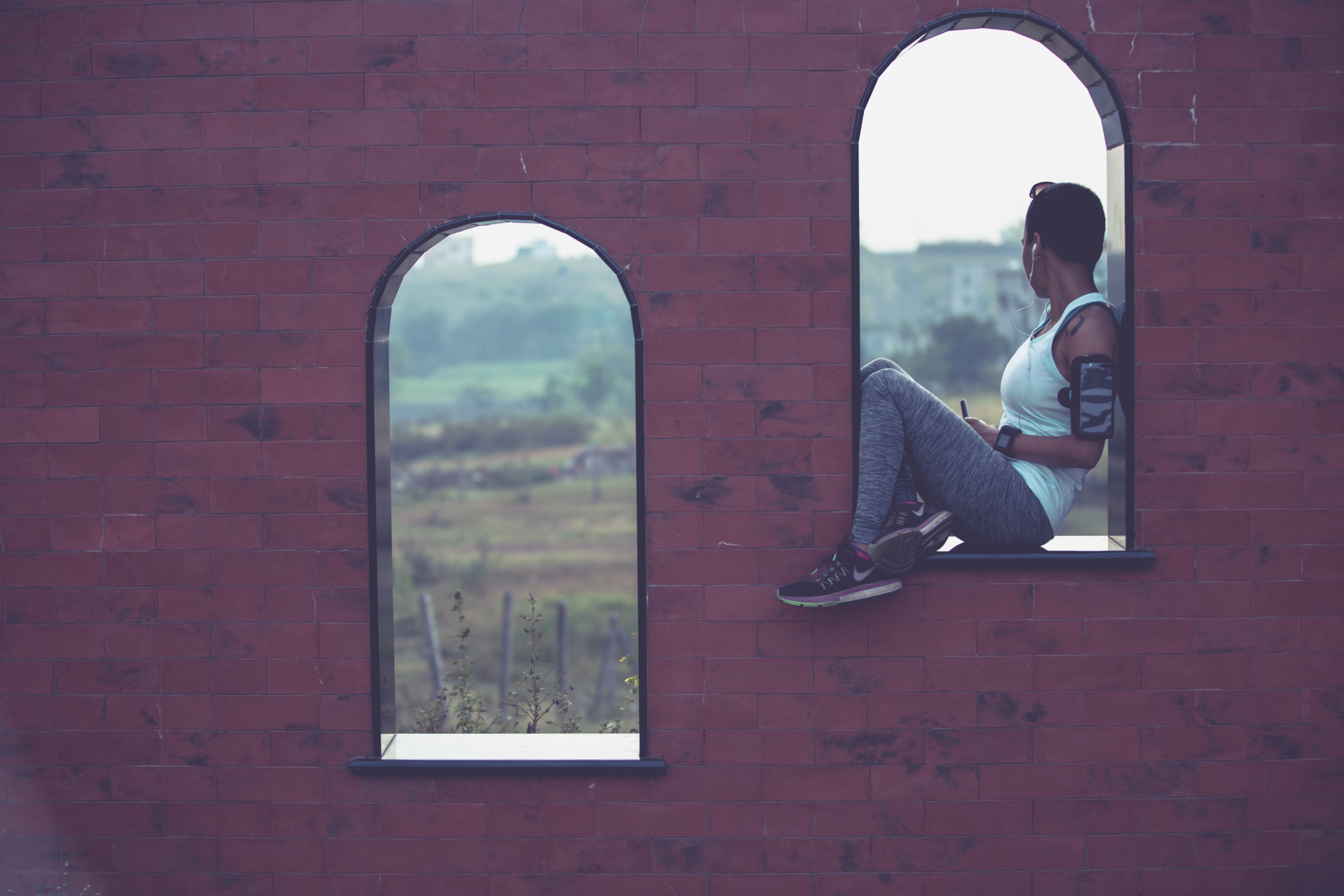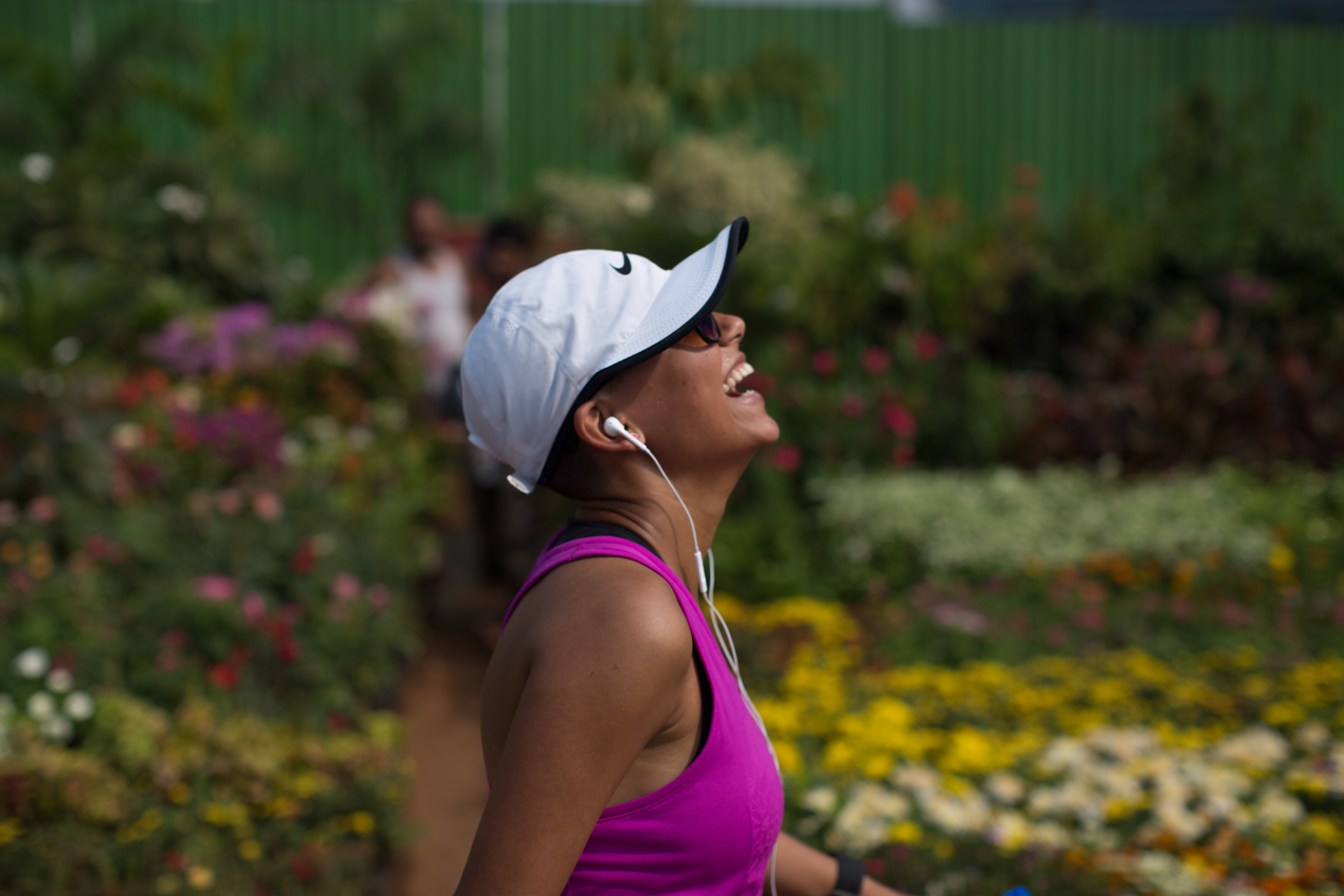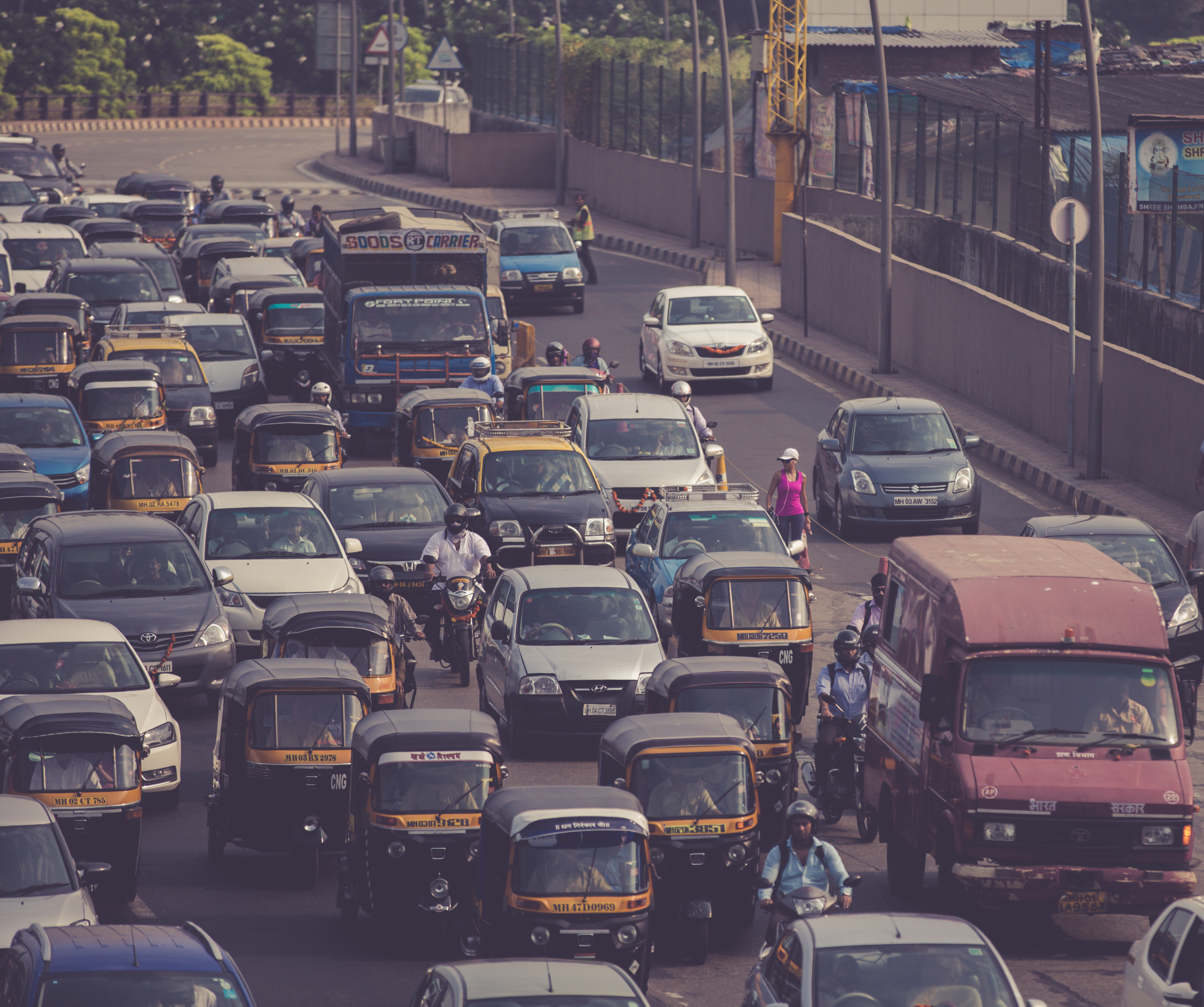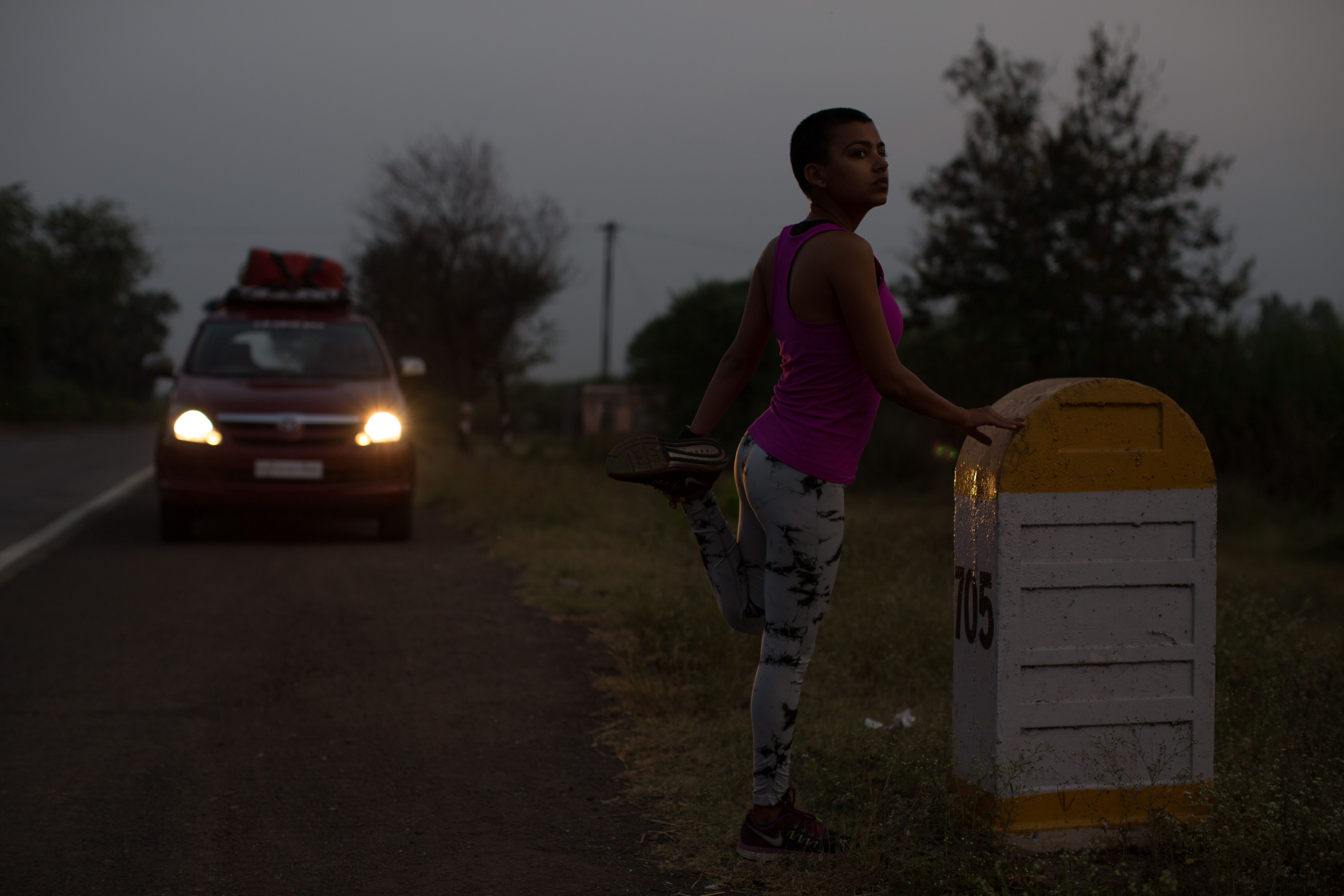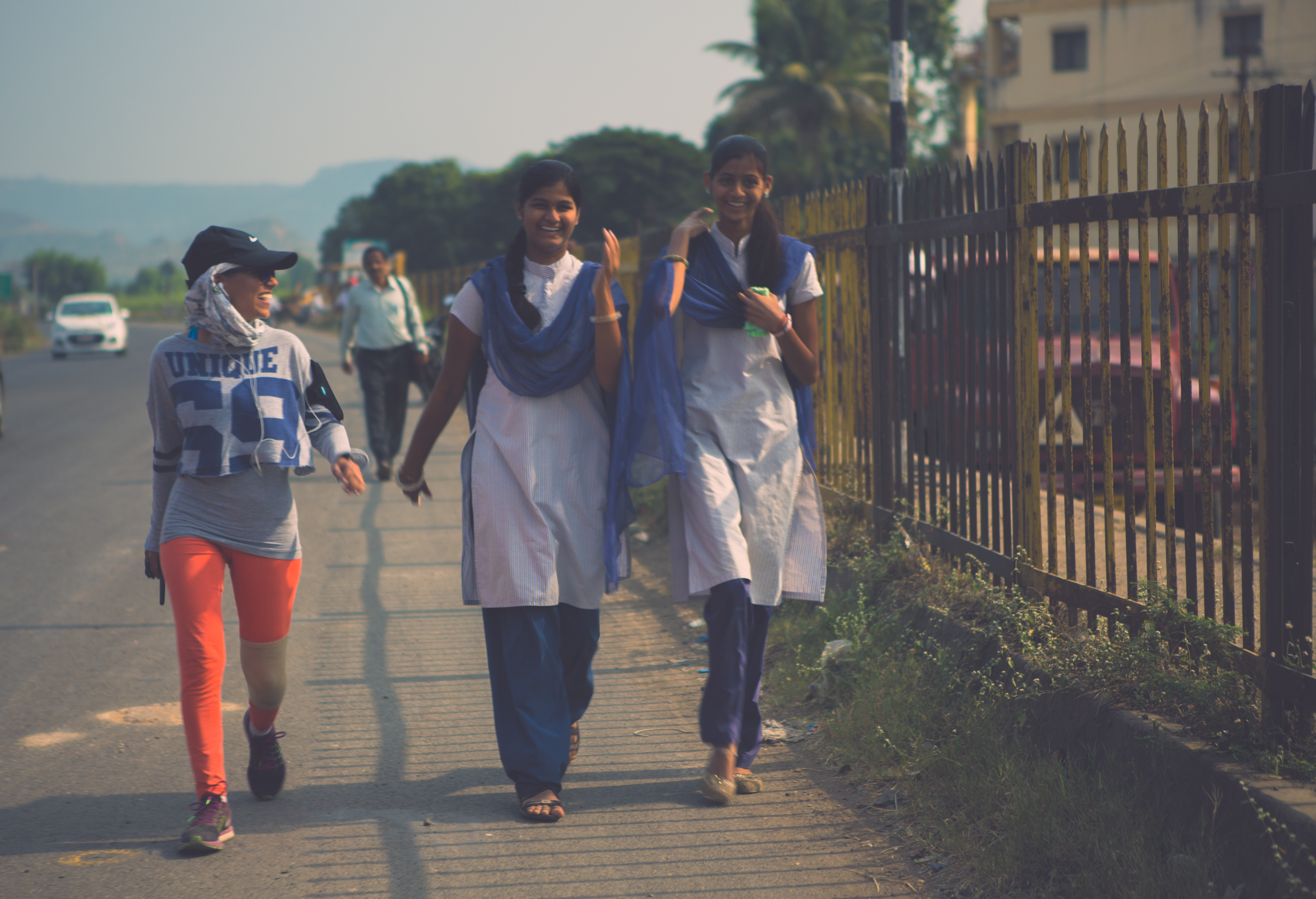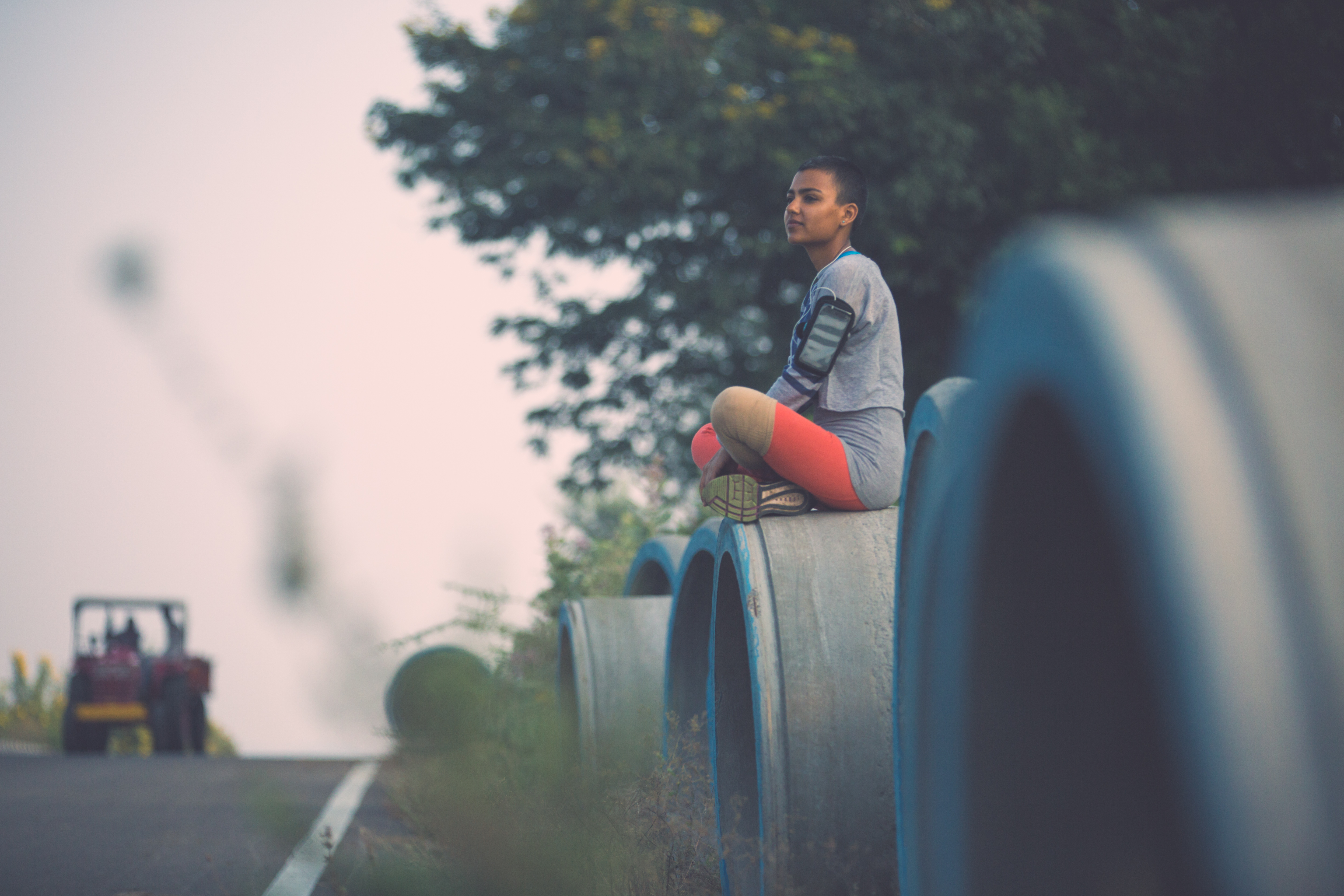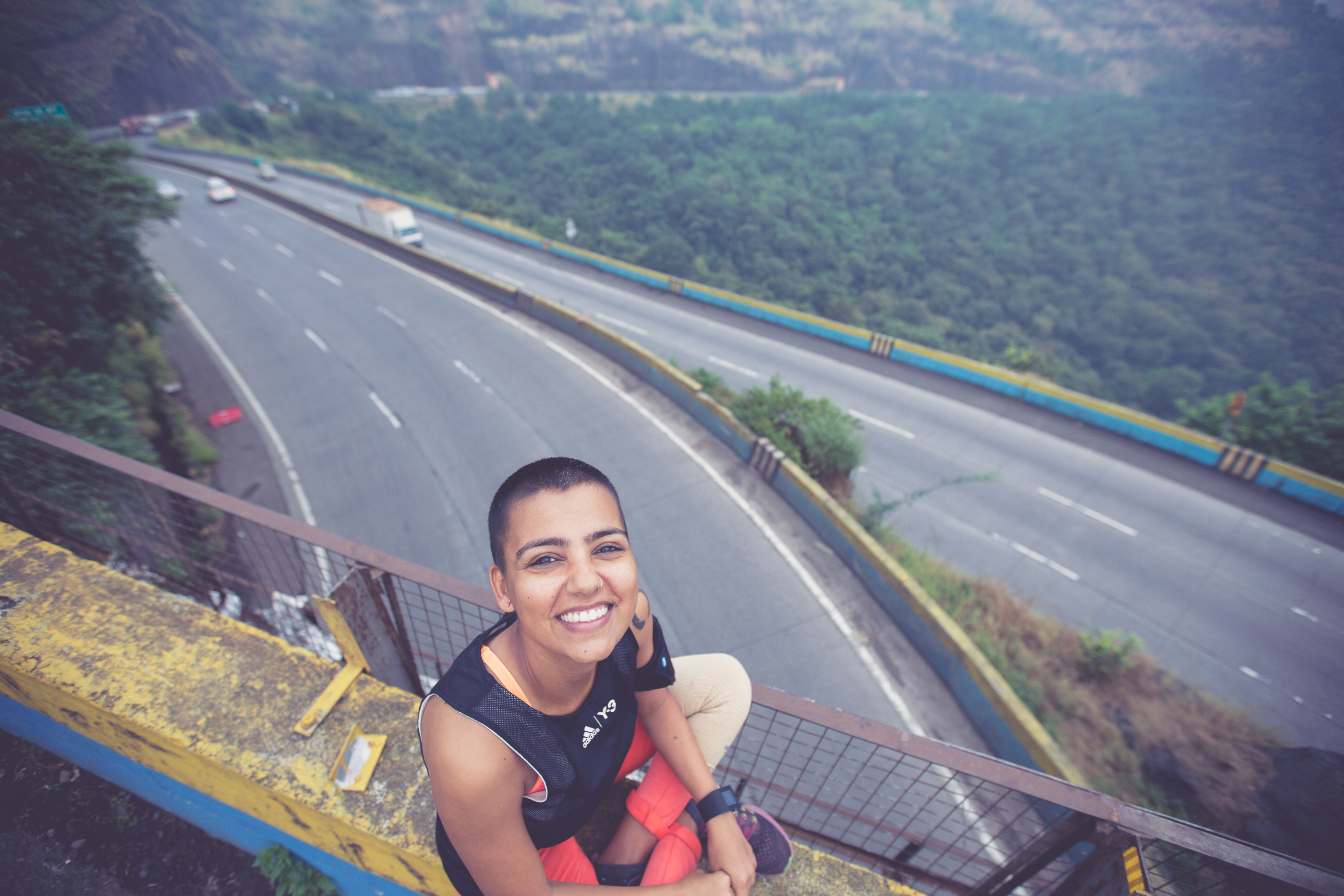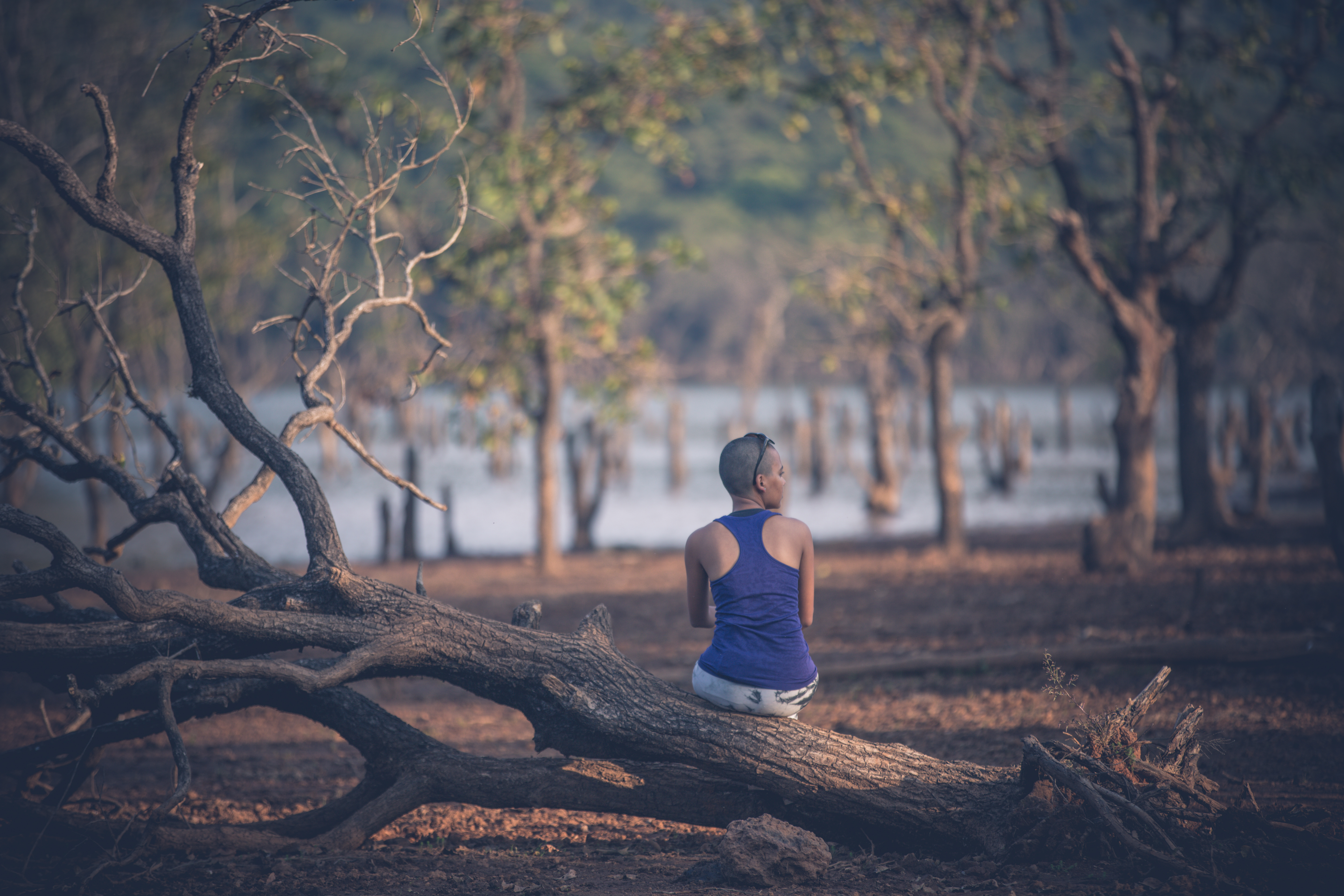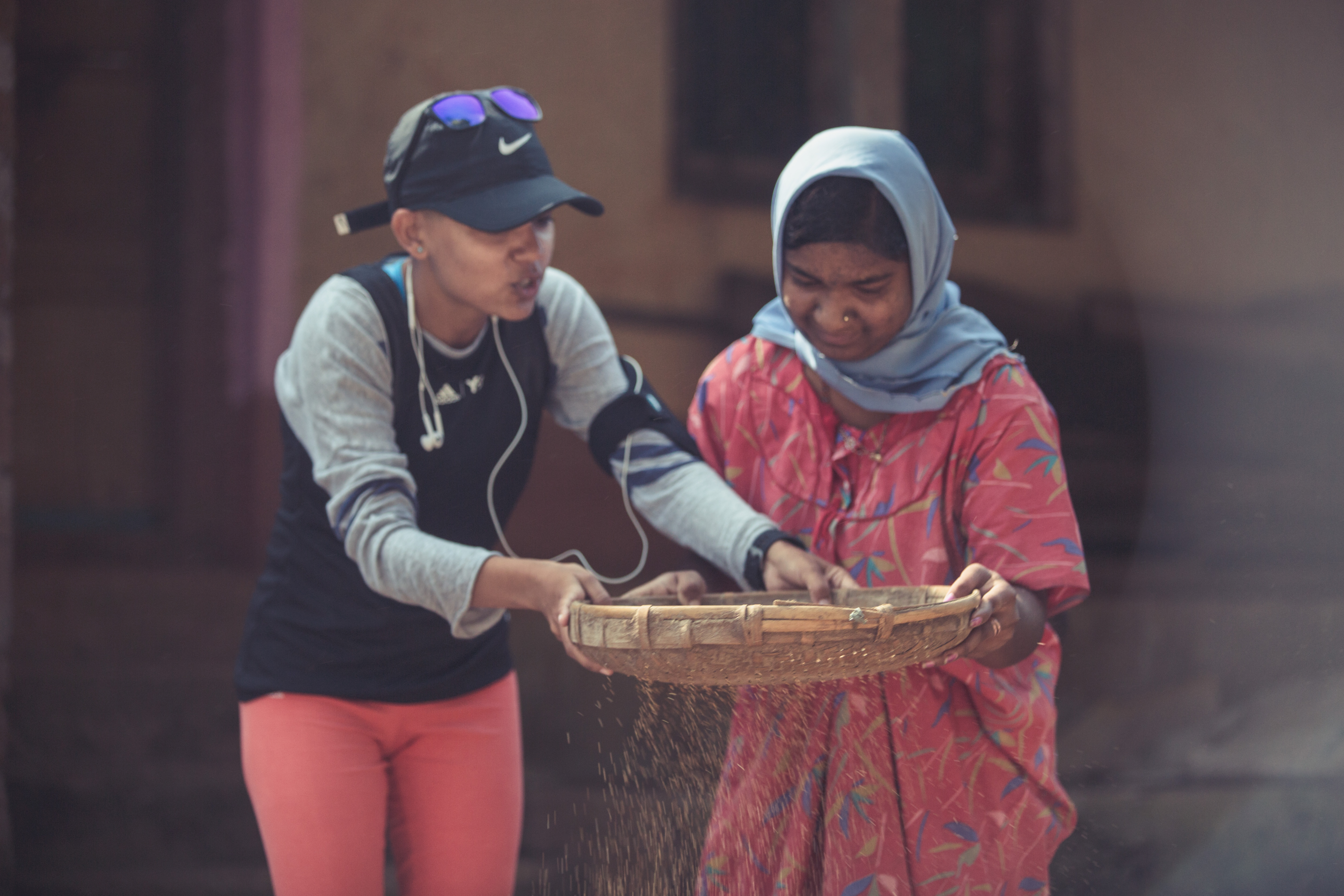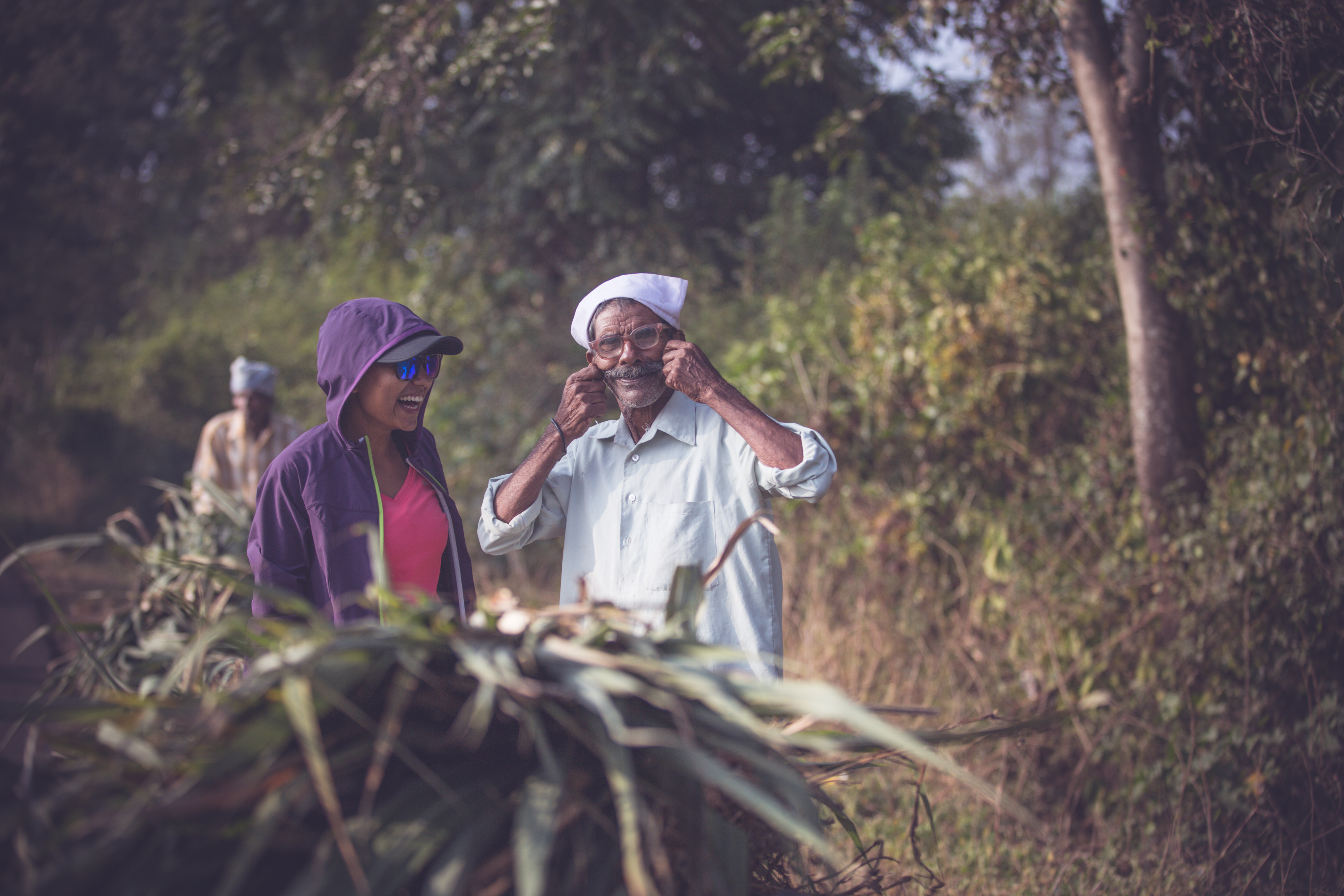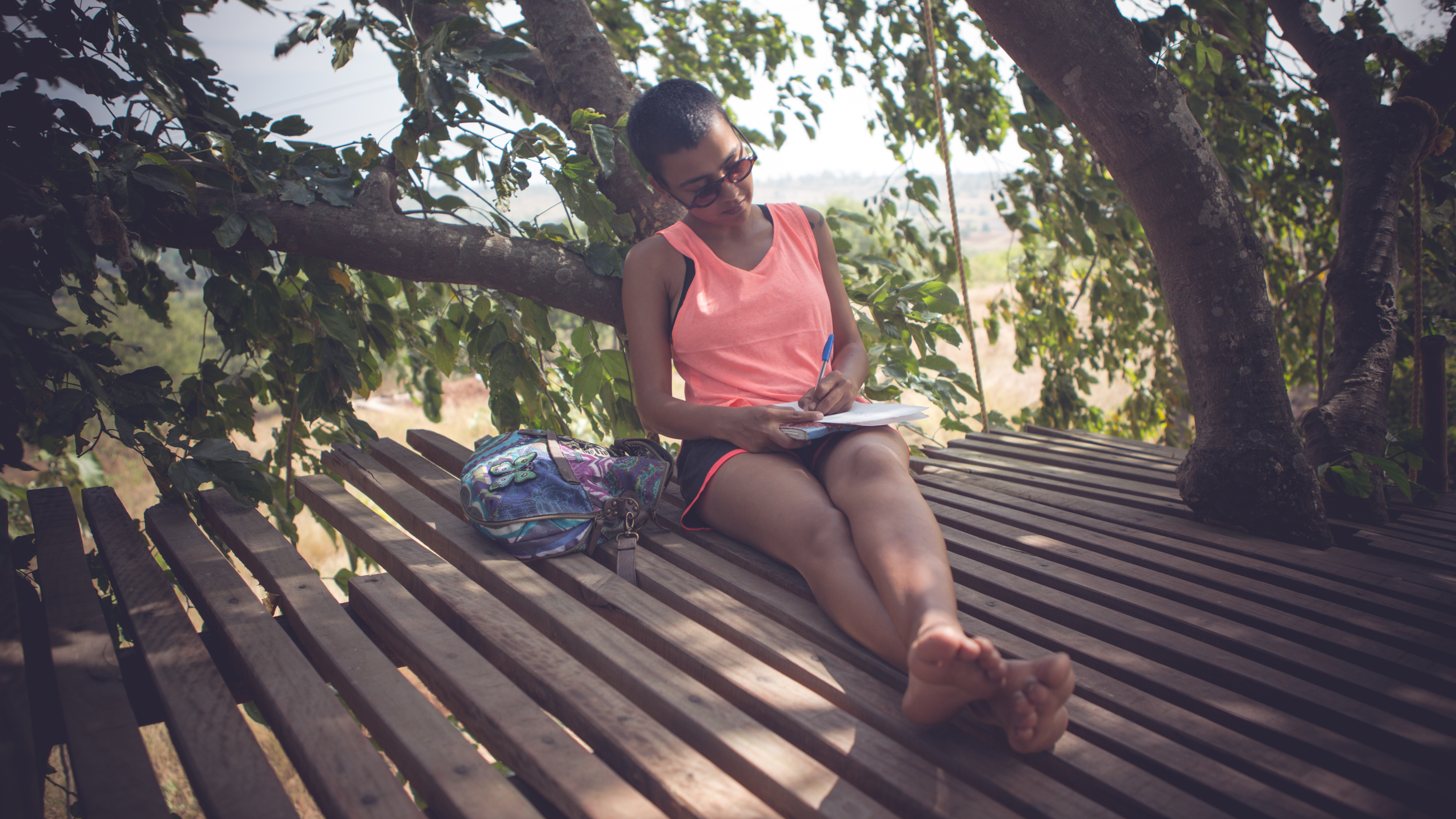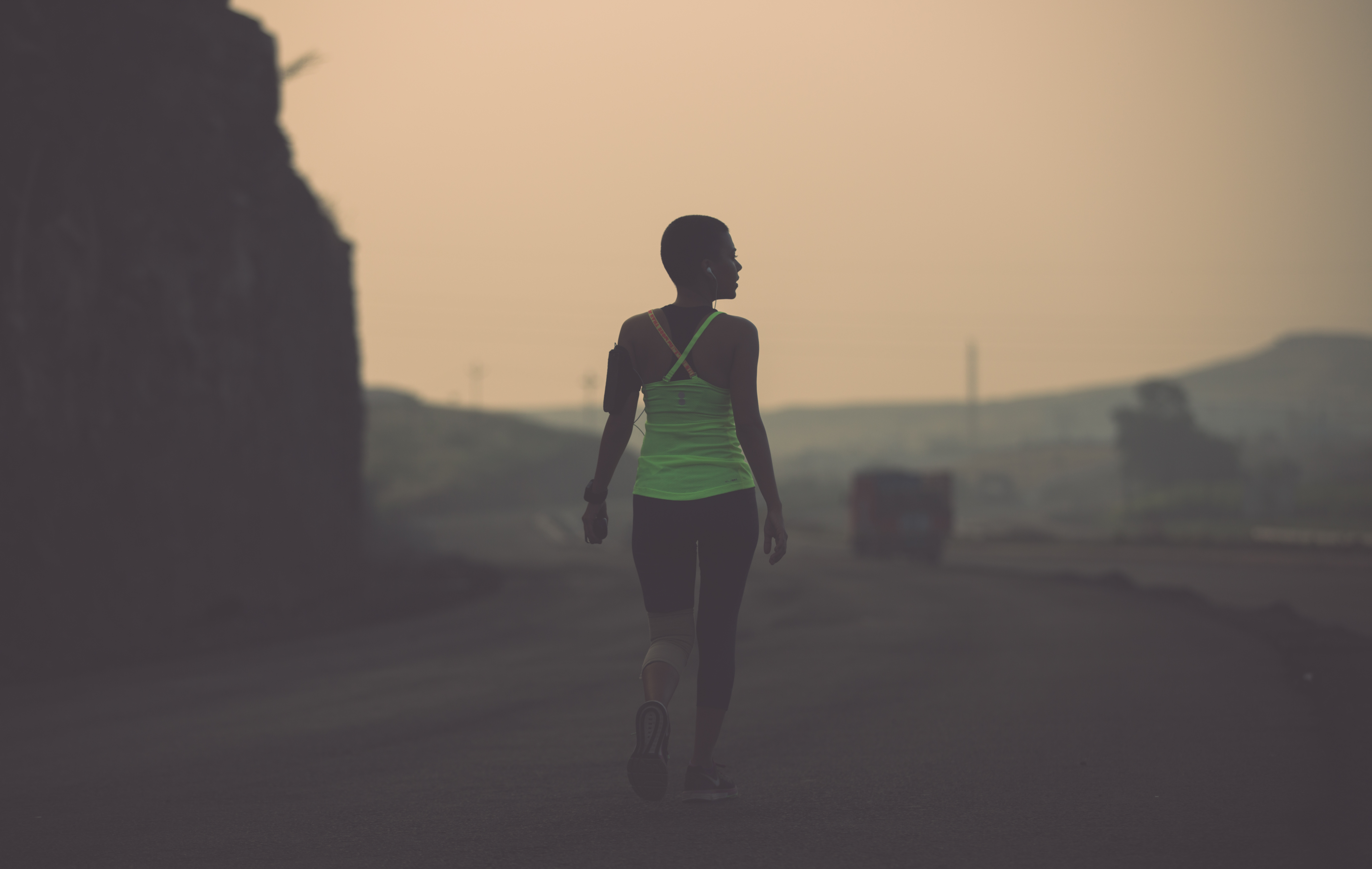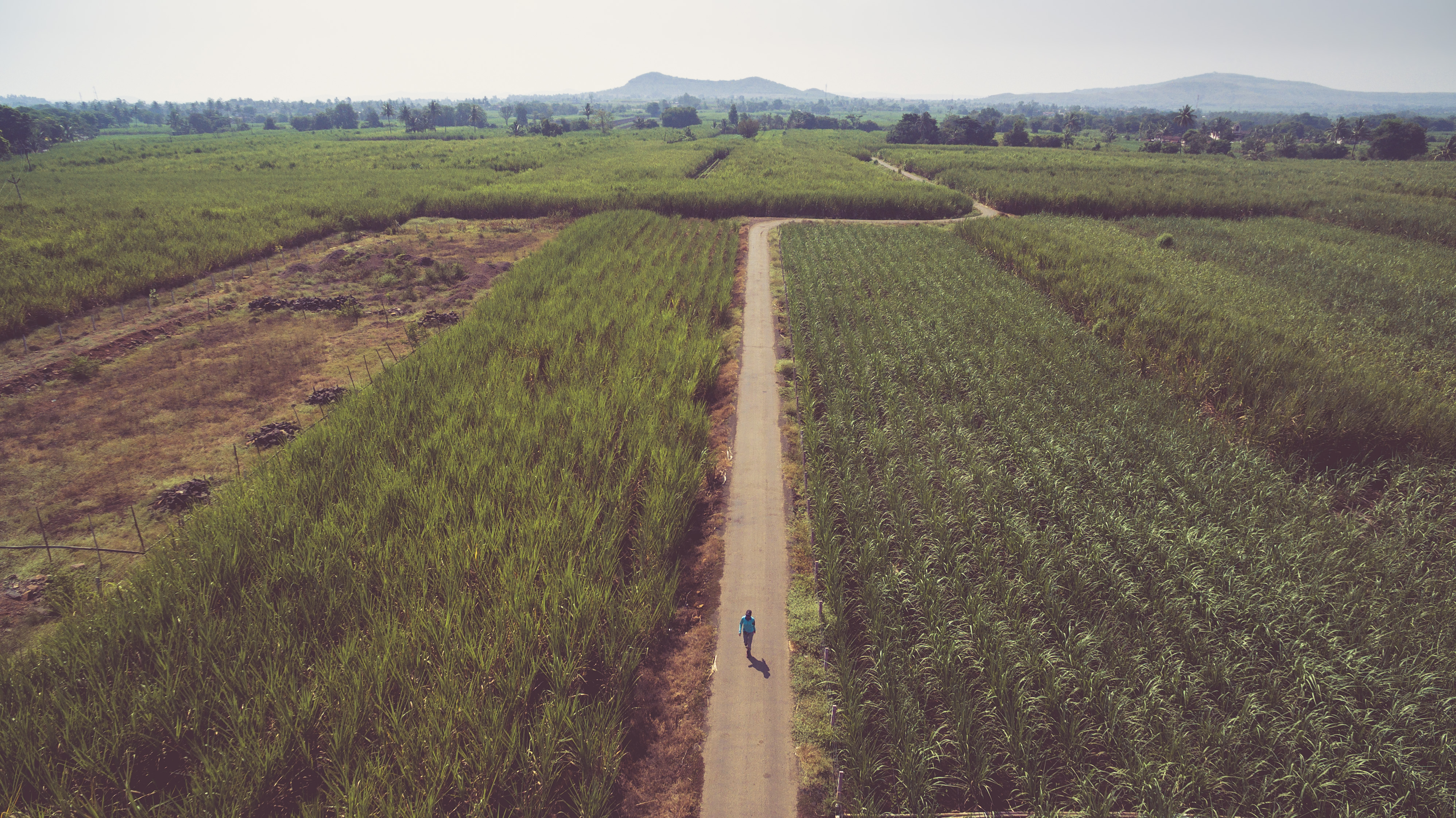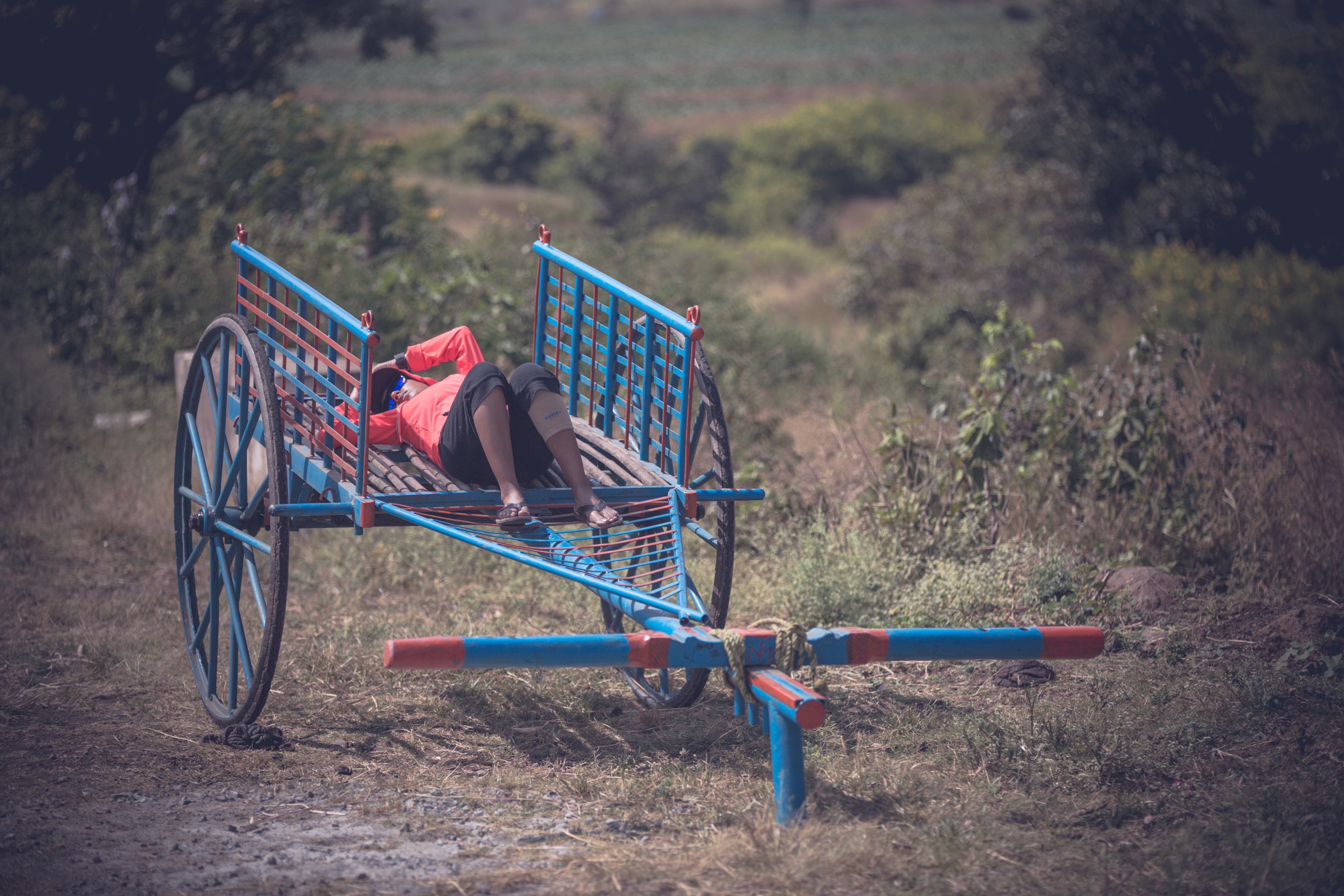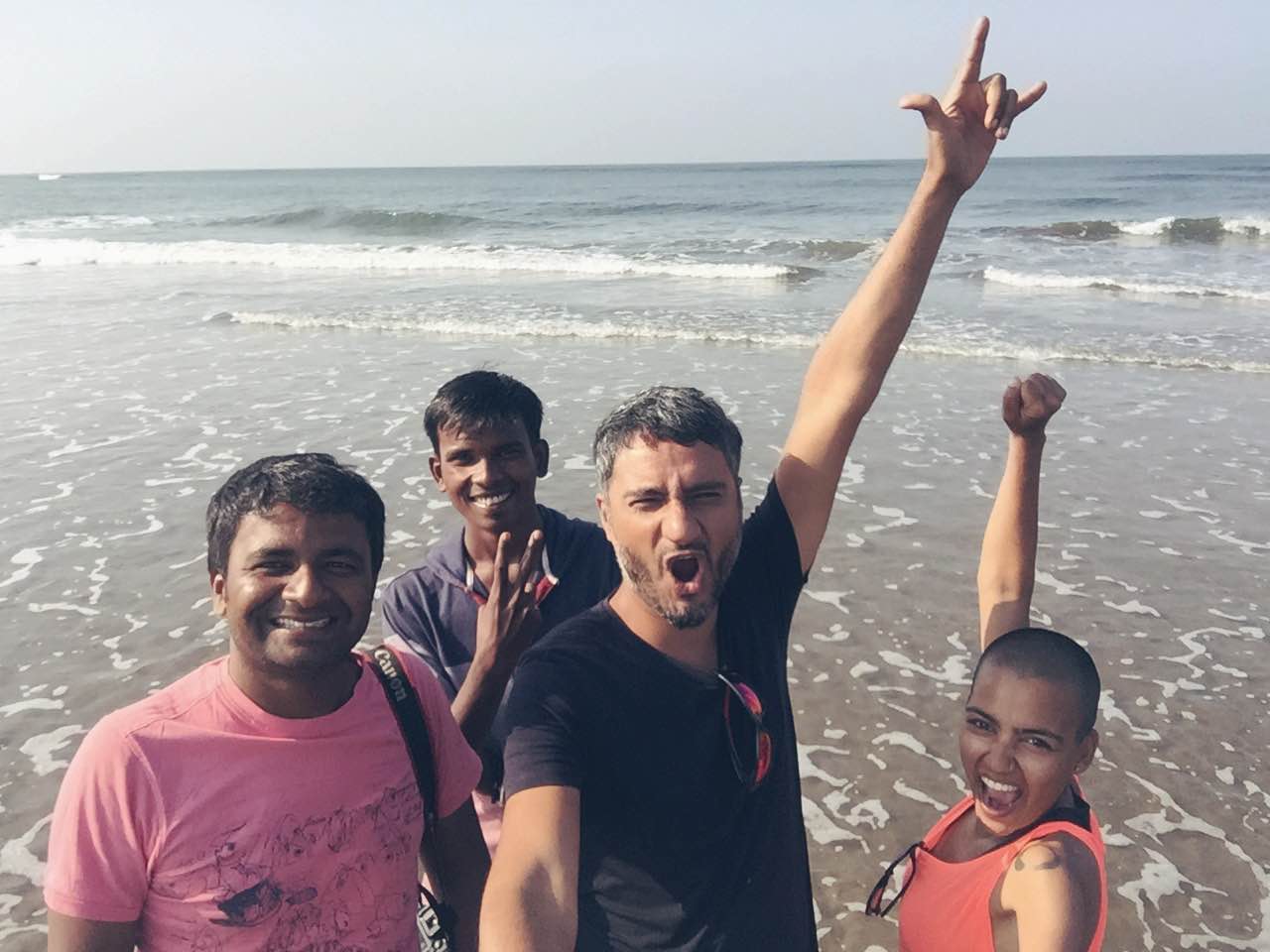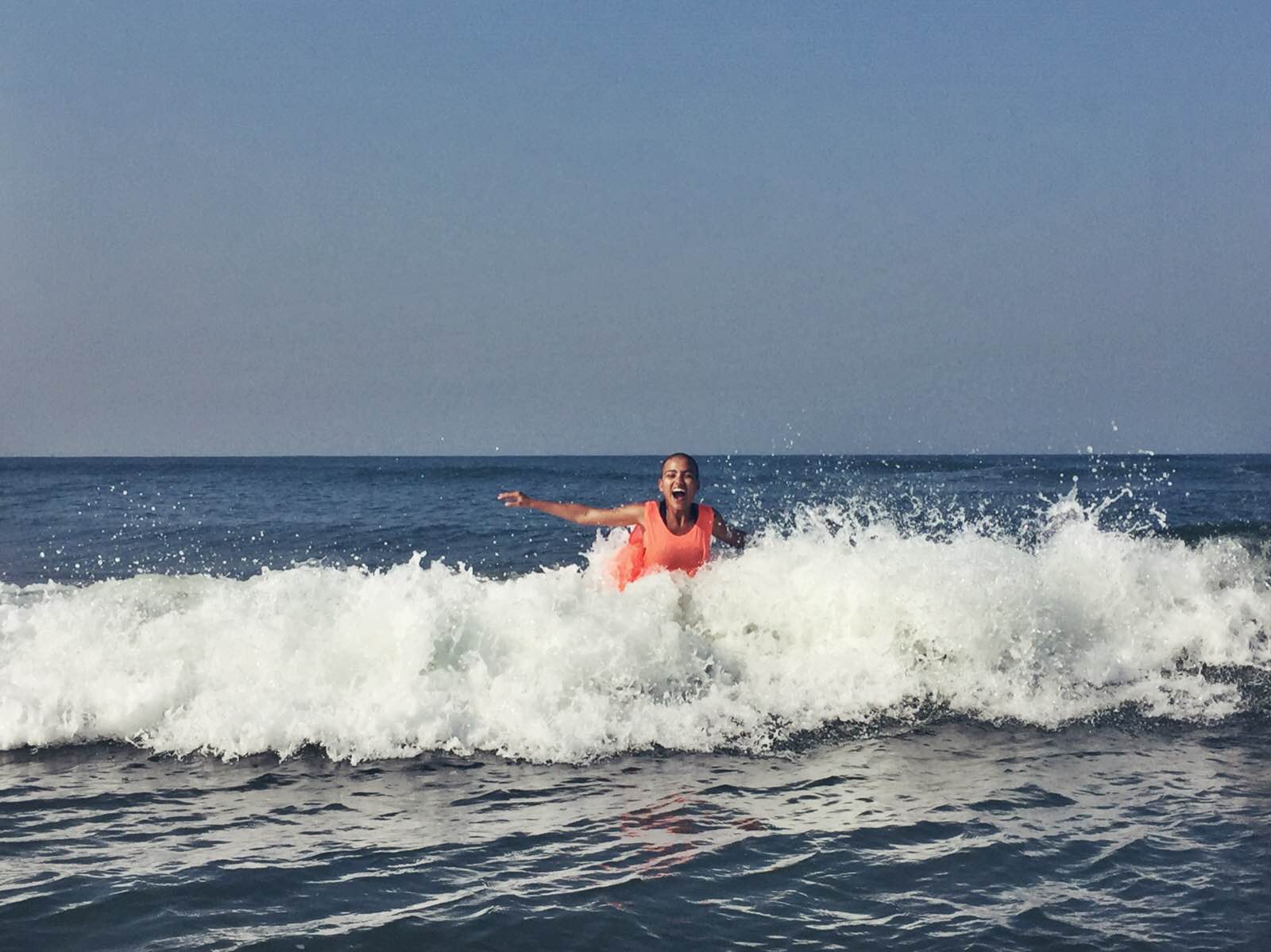 Like this story? Or have something to share? Write to us: contact@thebetterindia.com, or connect with us on Facebook and Twitter (@thebetterindia).