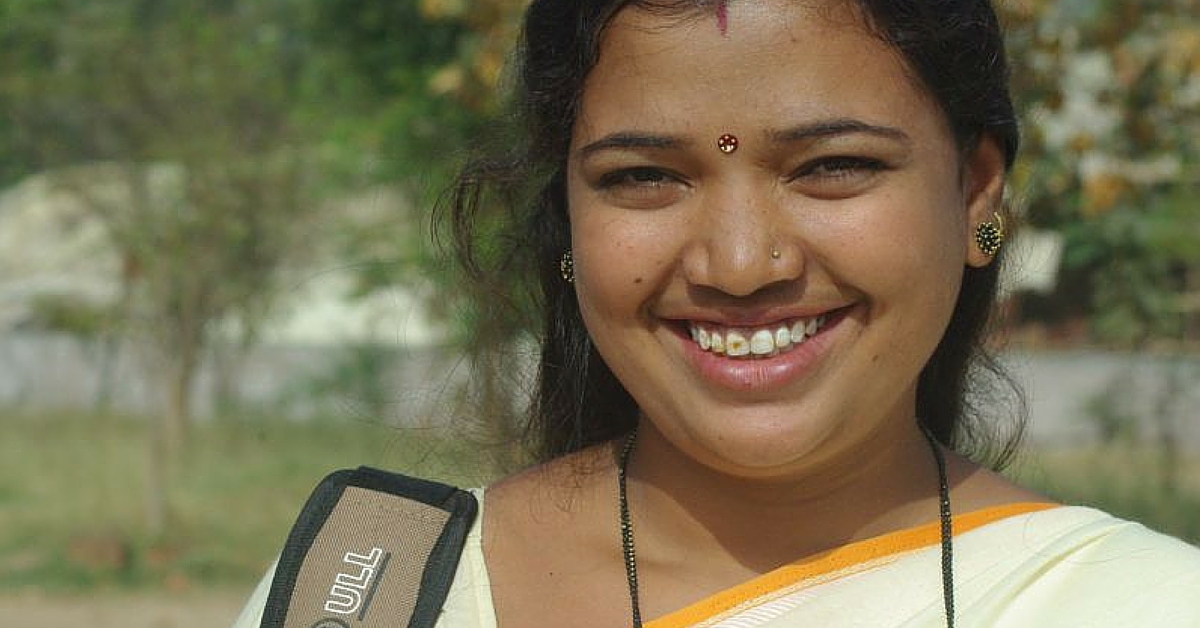 Rohini Pawar is not just helping prevent child marriages but trying to address the compulsions and traditions that make them possible.
Rohini Pawar is not just helping prevent child marriages but trying to address the compulsions and traditions that make them possible.
Video Volunteers' Community Correspondents (CC) were gathered in Jharkhand for a biannual mentor meet in December 2015. In the middle of the meet, CC Rohini Pawar received information about a couple of child marriages taking place close to her village in Pune, Maharashtra. She immediately informed the authorities via ChildLine – 1098, after which the police were sent to stop the event.
Two more children were saved, but only for the time being. Rohini's fight hasn't ended yet. She has to go back and ensure these children are now not married off in another secret event.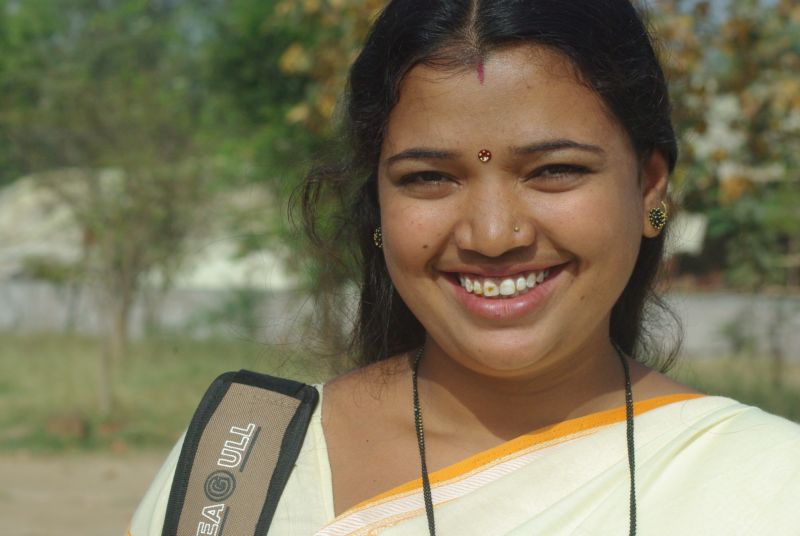 She also has to try and persuade their parents into letting them finish high school at least.
Rohini's determined efforts to prevent child marriage aren't new. In July 2015, Rohini stopped a mass wedding where seven girls and seven boys were to be married. Many frantic phone calls to friends, advocates and family later, Rohini found herself struggling to answer some very important questions. She realized that police intervention alone was not of much use if the children's parents did not understand the implications of child marriage.
"What they really needed was counselling – somebody to help them understand the implications of early marriage – especially on a girl's health and education," she says.
Rohini and her friends then organized a community awareness camp on the implications of early marriage. About 40 people came for this, and expressed several concerns: "What about the safety of our girls when we are away at work?''What if she elopes?' Conversations with parents helped Rohini establish a strong economic link with the practice of child marriage. The group she was addressing comprised mainly people from the Dombari community – most of whom work as daily wage labourers at construction sites on the outskirts of Pune.
"Having an unmarried girl in the house is looked at as an extra mouth to feed. While boys can start earning, girls have limited employment opportunities," many said.
Dowry is another aspect of the Dombar culture. But in the case of this community, the dowry is given to the girl's family and not the boy's, unlike in other parts of India. Because of this, not surprisingly, there is constant pressure from families and husbands on the newly married young girls to bear female children. This makes the girls even more susceptible to health related complications.
After Rohini intervened and stopped the child marriages near Pune, the boys and their parents left for their respective villages. But the girls in the area expressed a strong desire to study further. Rohini's friends, along with the local school, agreed to bear the cost of the girls' education. Now, a teacher from the school picks them up and drops them home. The girls have been studying and are seen participating in various cultural and academic events in the village. Somewhere in the crowd, one can spot their parents quietly admiring their daughters.
Sometimes their parents get drunk and get into arguments with the teachers at school. They want to know what the girls are learning in school and threaten to pull them out. They use the same old arguments: "What if she elopes when she grows up?" "What will she do after studying?" "We should get them married; these are after all the cultural practices of the community." "Who will protect her if anything happens?" "Who are you to stop us?" "Who is this government to stop us?" "No one cares when we sleep on the road. Why do you care now?" Thankfully, they are pacified soon, partially when the alcohol exits the body and partially when they see daughters' happy faces.
Rohini confront these arguments regularly but she sympathizes with their feelings rather than fighting with them.
"Even I was married at the age of 15, so I understand where they are coming from. And these girls nowadays are barely 12 or 13 when they are married. Anyway, I knew nothing then. In fact, I was the happiest bride in the world. I thought then that being a wife is my dharma and that's all. But I came face to face with reality soon. It was so difficult to adjust to a new place where people spoke a different language. I hadn't even met my husband so it was even more awkward. The difference in language drove me to remain quiet for 2 years, just so that I was not made fun of. My husband didn't talk much either. Suddenly, a school going girl found herself living away from home, burdened with responsibilities. If I knew more, I would have resisted. If anybody else knew more, they would have resisted. But no one knew. It was our culture. That's what we were taught. And that's exactly what happens with other people involved in a child marriage. Information is the key. If they have information, they are bound to think more and understand more. You cannot expect someone to do something that they don't have any information on. Ye to gaay ke aage been bajaane jaisa he!(It's like asking a cow to recite alphabets!)," she says.
Rohini is currently trying to figure how to stop two more child marriages she has received information about – both in distant villages.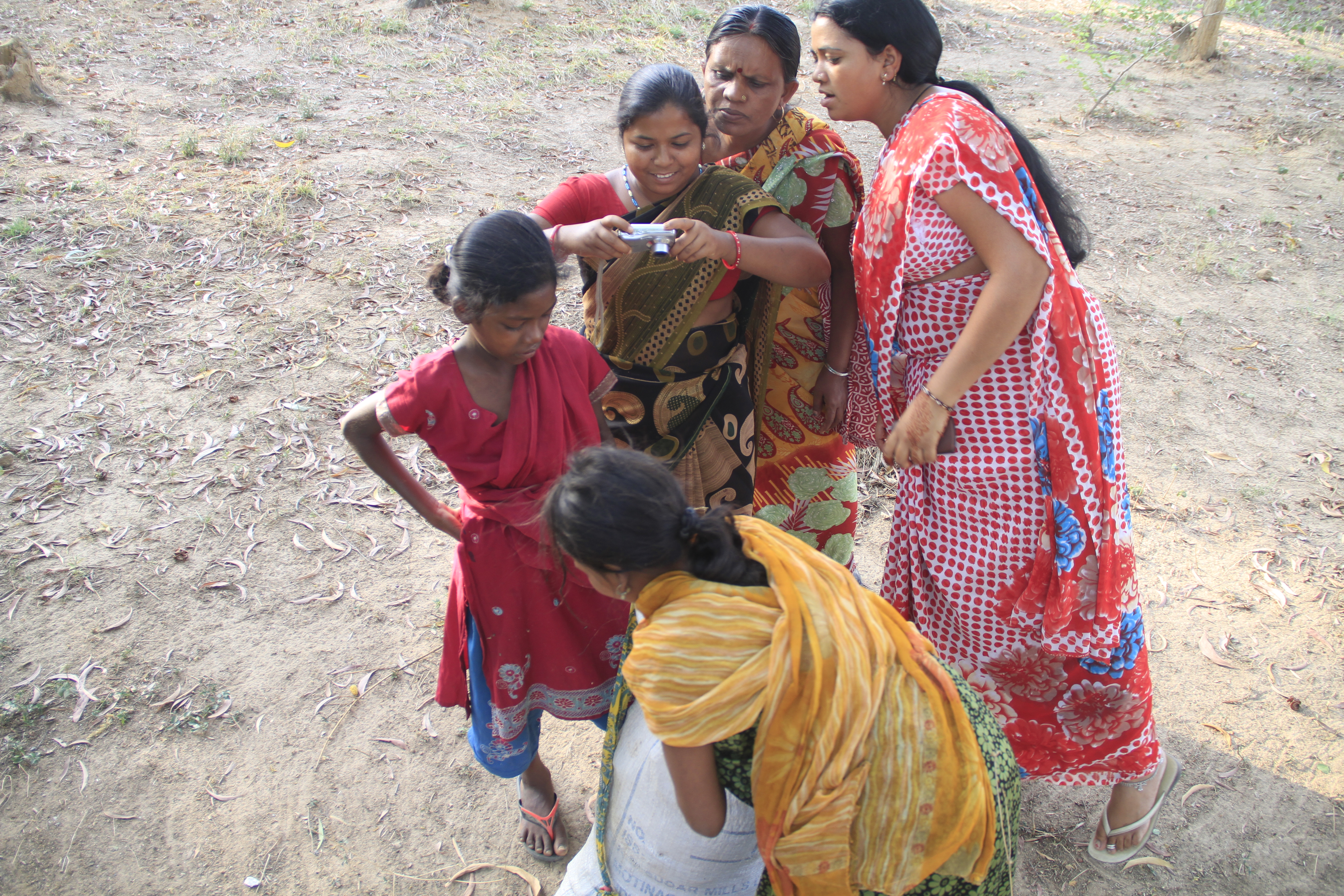 These days, many people who are aware that child marriage is illegal, marry their children in secrecy without much fanfare. In February 2016, four children from a village near Rohini's were married off secretly and all of Rohini's attempts to find the location or details of the event went in vain.
"If I know of something, I will try my best to stop it. But if I don't know, how can I stop it?! What's more problematic is that this is the same community I have to come back to, because I live here. So it becomes very risky at times because then people, and at times the whole group, treat me like an outcast. Situations can get very aggressive. You cannot simply use force to stop such acts because then they simply practise in secrecy. You have to change their mindset, their ideology. Today I am here so I can stop these things but what will happen tomorrow when I won't be here? One has to understand their logic, their problems, their helplessness, and their culture. Then you do counselling to make them understand what the consequences will be on their children.  I focus on girls because in our culture the onus for everything falls on the girls – besides bearing children, they are responsible for the whole family, house chores and field work. Their dreams, their aspirations, all are crushed at a tender age."
Rohini was recently chosen as the Block President of the Bharatiya Gyan Vigyan Samiti and the first thing she did was to start a discussion club in her village. Three months later, the discussion club is already being replicated by journalists and activists in the nearby Baramati taluka. Her idea is simple: the Samiti invites speakers, ranging from people in authority, academics and professionals, who speak for an hour about their work, followed by an hour of Q&A.
Once a month, everyone is invited to talk as well. The emphasis is on discussion and listening to each other's perspectives – shouting and aggressive behaviour are discouraged. Sometimes people discuss simple topics such as the role of an authority figure (like a Block Development Officer, for example) and how it impacts them. At other times, the topics could be as complex as religion and dharma.
She says, "It is best to let people get accustomed to the format and then introduce more complex topics that need to be addressed, like child marriage and gender. A discussion club enables conversations and internal change. Learning these things early is good, I think. If I had such information then, I probably wouldn't have been married at 15. Information is integral and sharing it even more so. I have created a Whatsapp group where people post problems and everybody tries to articulate a solution. Suddenly you have so many ways to deal with a problem. Nobody shares or posts anything else. We all grow together. When I made the video on women not being allowed in a nearby temple, I asked people in the group to send me names of such temples that they knew of. Twenty minutes later, I had 25 names! Such is the power of sharing information within a community. The practice of child marriage, although a criminal offence under the Prohibition of Child Marriage Act (2006), continues unabated across India. Discrimination on the basis of caste and sex is also practised freely, even though these are constitutional offences. Change must be brought from within an individual and within the society, only then will the laws be really implemented. Slowly and steadily, everything will change – it is the only constant after all."
Watch what these young girls have to say about child marriage:
****
Here's how you can stop a child marriage:
Report it to the local police station
Report it to the District Magistrate
Call Childline on 1098
Write to the National Commission of Protection of Child Rights @cp.ncpcr@nic.in
Like this story? Or have something to share? Write to us: contact@thebetterindia.com, or connect with us on Facebook and Twitter (@thebetterindia).
We bring stories straight from the heart of India, to inspire millions and create a wave of impact. Our positive movement is growing bigger everyday, and we would love for you to join it.
Please contribute whatever you can, every little penny helps our team in bringing you more stories that support dreams and spread hope.
Tell Us More