Vivek Garg, a former army officer, who has served with the Indian army for 10 years in high conflict regions of India is today determined to use trade to bring
Vivek Garg, a former army officer, who has served with the Indian army for 10 years in high conflict regions of India is today determined to use trade to bring about peace and stability in conflict areas. He has started an organization called BAPAR ( which stands for Business Alternatives for Peace, Action and Reconciliation) to stimulate entrepreneurship in Kashmir, Manipur and Nagaland. Along with creating enterprises, BAPAR is equally focused on establishing market linkages so that people have a stable means to earn and find a path away from conflict.
"Since economies of these regions have remained neglected for decades, we realized that these market linkages have been severed and so mere seed capital is not enough to establish entrepreneurs." says Vivek.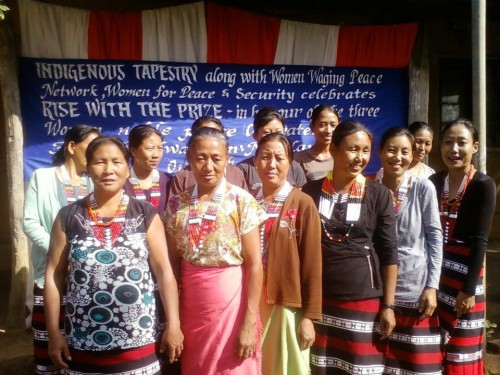 The issue of Kashmir is well known, it is one of world's most highly militarized area. The long, continuing conflict in Kashmir which dates back to India's partition in 1947 has severely impaired the economy. Once booming with tourism and local trade (handicrafts, horticulture and agriculture) the locals now are left with no jobs. Thousands of highly educated, skilled youth have no means to earn income and are often roped into extremism. A similar situation prevails in the North East region of India, though the cause for the insurgency is different, the ongoing conflict has led to similar economic backwardness of the area.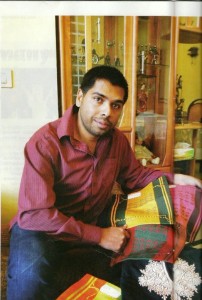 As Vivek notes, "I found that mere prospects of earning livelihood and leading a respectable life was a mammoth challenge and it was reason for deep rooted hostility that no one was addressing."
BAPAR has identified two focus areas to start with – Handicrafts and Agriculture as these two skills are widely prevalent in these regions. Their approach is to identify local skills which have business potential, create community enterprises around those skills, invest seed capital, link enterprises to market and monitor operations till these enterprises become self reliant.
They are currently working with 250 women artisans in Kashmir, Nagaland and Manipur. They have been able to link these groups to handicraft houses and increase income of participants by almost 150% (earning about INR 3000 – 4000 per month). On the agriculture front, BAPAR has started a community fruit processing unit in Kashmir. Kashmir is known for fruit production (Apple, pears and strawberries). However, almost 60 % of fruit never reaches the market due to lack of logistic resources. Also there is a serious lack of fruit processing support in the state. They intend to target these issues through the community fruit processing project – to solve the post harvest issue and to generate income for locals. In Manipur, BAPAR has just launched a community rubber plantation project – villages there have huge land and climate is great for rubber plantation.
BAPAR's aim is to make use of locally available skills and resources to create enterprises and facilitate market linkages. Vivek started work on BAPAR while still in the army in 2009, he resigned in 2011 to work full time on the project. Though the road to peace and recovery is long and curvy but Vivek is optimistic and determined. He has already made great headways and plans to reach out to more communities and entrepreneurs in those regions.
You can support BAPAR's work by purchasing their handicrafts from the online retail site, CraftsVilla. If you would like to learn more or would like to engage in a business partnership contact Vivek via email (vivekgarg@bapar.org) or connect with them on their Facebook Page.
Written by Deepa Chaudhary for
Dutiee
and republished here in arrangement with them.
Dutiee.com
is an online news source for world changing ideas and innovations.