Tulika Books has an unusual logo – Kaka the crow. But if a logo could successfully convey the message of a company, this would be it. For, what better entity
Tulika Books has an unusual logo – Kaka the crow. But if a logo could successfully convey the message of a company, this would be it. For, what better entity than a busy, intelligent, ubiquitous bird in India, an integral part of its landscape, to convey the message that Tulika stands for – a multilingual children's books publisher that tries to address the multicultural ethnicity that is an integral part of the Indian context.
'Tulika' means the feather quill that was used for writing in the olden days. This is the reason why Tulika Books weave together the old and the new to introduce to children the long forgotten stories in a refreshingly new manner.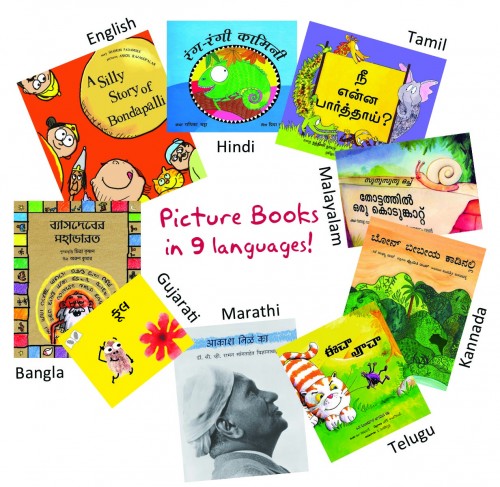 For 15 years, Tulika books has been publishing books in 9 languages, giving the children a glimpse into not only stories from different regions but into different cultures and ways of life. You get books for children ranging from 2-16 years of age and available in English, Hindi, Tamil, Telugu, Malayalam, Kannada, Marathi, Gujarati and Bengali. The range includes Bilingual Picture Books, Fiction, Non-fiction and Teaching Resources.
The stories and pictures, texts and images, in the books across categories are culturally distinct. The books reflect a diverse, contemporary 'Indianness' rather than a dominant Indian identity. Translations and visual styles by folk artists allow for infusions of a characteristic nativity to Tulika's books.
Every year, Tulika's books reach between 1,50,000 and 2,00,000 underprivileged children through GOs, NGOs and other organizations.
TBI caught up with Radhika Menon, Tulika's Managing Editor, and asked her a few questions.
TBI: What is the concept of Tulika Books? Why did you feel the need for another publisher in the children's book segment?
When Tulika was started in 1996 there was no specialized children's publishing in India. There were imported children's books in English from the west and the small number of readers who had access to those grew up on western books exclusively. To create books rooted in the Indian multilingual, multicultural context was the inspiration to start Tulika. Tulika was the first independent multilingual children's publisher and has played a pioneering role in creating a new wave of children's publishing in India.
TBI: How has Tulika books differentiated itself from others in its category?
What sets the Tulika books apart are the high standards of writing, illustrating, design and production. Rooted in the Indian context, the books are class-, caste- and gender-sensitive and offer a rich reading experience to all children, cutting across social, economic, political and cultural divides. The skill and sensitivity that goes into the publishing of the books ensures an enriching, empowering and assimilative reading experience for all children.
Here are some responses we have received from some of our customers/users that reiterate the value of the books:
Anita Balasubramaniam, Chennai , mother of a 2 year old
One thing that has emerged in this "repeated reading" of Tulika books with my daughter is that in addition to the story the visuals in these books provide a very rich opportunity to connect experiences in our every day lives in India with what we are reading. The context of life in India is present in the visuals waiting to be experienced, discovered and connected with.
Cynthia Pon, Director, Children's Books, Global Fund for Children, Washington DC
Congratulations on this remarkable journey and your accomplishment—rewarding because you are enriching the lives of children in India and beyond!
Janes Koon, Minnesota
I work closely with the Hippocampus Reading Foundation in one of their library groups–the ALC in the Arcot region of Tamil Nadu. We are great fans of your books. A goodly number of your books were recently delivered to our 100 schools. Teachers report that they students are so excited about the illustrations and the story lines. The illustrations are out of this world.
TBI: Which are your most popular titles?
Currently the multilingual nursery rhymes book Oluguti Toluguti: Indian Rhymes to Read and Recite is the most popular. This is a first of its kind collection of 54 Indian rhymes sourced from 18 Indian languages with an English adaptation and the rhyme in the original language. By offering an alternative to the Mother Goose rhymes which have been parroted for generations now, the book has met a deeply felt cultural and emotional need.
TBI: Can you tell us a little about your 15-year long journey and the lessons you learnt along the way.
The scope of the kind of publishing we do has widened tremendously and has achieved a greater impact on children's reading than we had envisaged when we started fifteen years ago.
Publishing in nine languages continues to be a rich learning experience for us. India is so culturally, socially, economically, politically, linguistically diverse, that there cannot be any one representation of the whole. Doing books in different languages helps us give voice and image to the details of this diversity in a way that publishing in just one language does not. This is a constant creative exploration for us.
Several of Tulika's books have won international awards and acclaim, but what is most rewarding is to know that the same books in an Indian language are available in a library in a remote corner of the country. It reaffirms our conviction that by offering shared reading experiences books do build bridges across borders.
Many of Tulika's books are being used as supplementary readers in schools and stories from books are being used in text books. With creative groups in different parts of the country adapting the stories and visuals for stage, puppet performances, audio books, merchandise and into various digital formats the books are becoming a part of the cultural milieu in which the child is growing up.
Working with talented writers and translators has been an enriching experience. Tulika has played a significant role in discovering and nourishing new talent and in creating a talent pool for children's publishers in the country.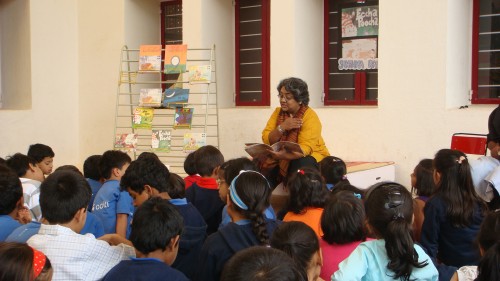 TBI: Where are your books available?
Our books are available in all the large bookstore chains, independent bookstores and some non-bookstores across the country. Sadly because of the indifference of the large bookstores to Indian children's books despite customer's interest in them there is no visibility in the bookstores. At this stage the online space offers a more level playing ground for smaller publishers. The books are available online on the Tulika website – www.tulikabooks.com and on Hoopos and on Flipkart apart from other online stores.
Besides the multilingual children's books, Tulika also publishes online audio books, books in Braille and Tactile books for slow learners. Reach them at www.tulikabooks.com
We bring stories straight from the heart of India, to inspire millions and create a wave of impact. Our positive movement is growing bigger everyday, and we would love for you to join it.
Please contribute whatever you can, every little penny helps our team in bringing you more stories that support dreams and spread hope.