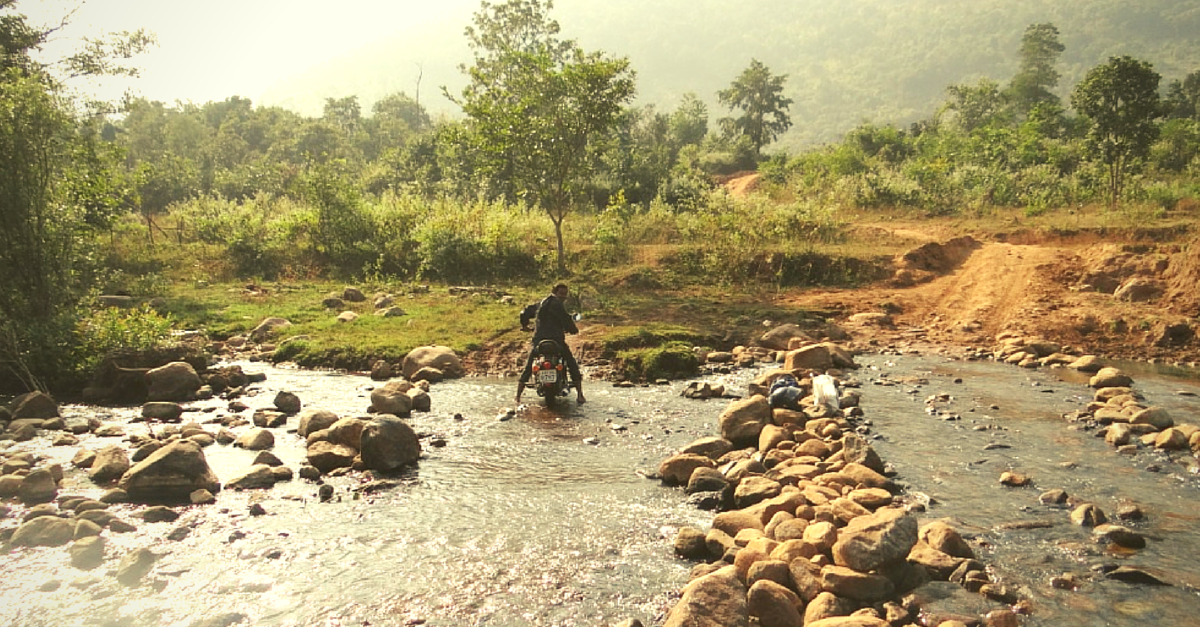 The Garadama panchayat and its people had seen a lot of violence by the Naxals and Central Reserve Police Force (CRPF). They had also seen extreme poverty. But beyond all this, they had seen the helpless attitude of the administration and the corruption of the politicians — as a result of which no development took place in their area despite funds being sanctioned by the Centre.
---
In the MY STORY section, we present some of the most compelling and pertinent stories and experiences shared with us by our readers. Do you have something to share? Write to us: contact@thebetterindia.com with "MY STORY" in the subject line.
---
The Garadama panchayat and its people had seen a lot of violence by the Naxals and Central Reserve Police Force (CRPF). They had also seen extreme poverty. But beyond all this, they have seen the helpless attitude of the administration and the corruption of the politicians — as a result of which no development took place in their area despite funds being sanctioned by the Centre.
While I was attending my training in Hyderabad as a PMRDF (Prime Minister's Rural Development Fellow), I received a lot of insights into how basic rights and entitlements were not reaching the poor tribal people of the Naxalite-affected districts in Odisha. During those two months of my training, many eminent people, including academics and bureaucrats, shared their experience of working on issues related to tribal people.
For a person like me, who had grown up in a fairly developed part of Odisha, much of this talk was new. In my experience, I had not come across many situations where I heard terms like tribal people, Naxalite district, red zone/conflict zone, deprived communities, lethargic bureaucracy, non-inclusive planning, remote/cutoff areas, and many more such words that are used in development forums.
Finally, I was posted in the Gajapati district of Odisha, an area where there were many inaccessible panchayats. One such panchayat, the Garadama panchayat, was known to be particularly remote and badly affected by Naxalite activity.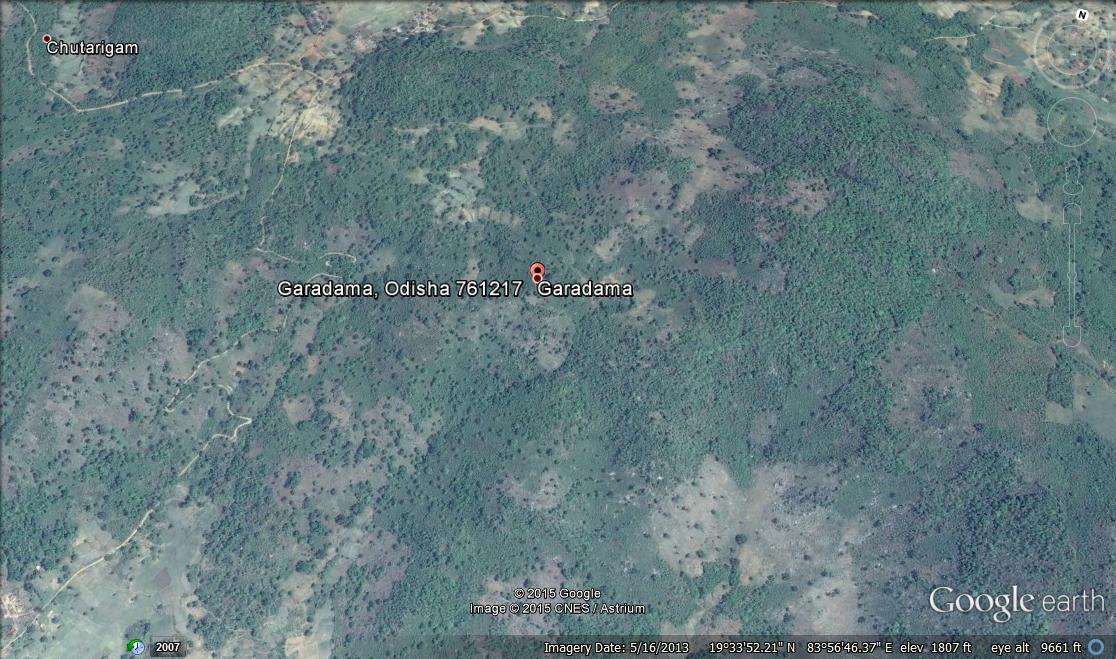 There had been many incidents of violence between the CRPF forces and Naxalites in this panchayat, and due to fear, neither the block administration nor the district administration had started any developmental work for the people. Issues such as a road to the panchayat, water supply, health, education, etc., were never even addressed, as the area was perceived to be a conflict zone.
Where to start? This was the big question.
How do you even set foot in a panchayat about which there is so much negative news in the air? The BDO (Block Development Officer) of Mohana Block himself told me once: "Sir, if you want to go to that panchayat please go at your own risk because I cannot allow you to go there."
Three bikes. The lady sarpanch and her husband on one bike. The Gram Rojgar Sevak and a ward member on another. And a villager and I on the third. This was my first journey of 110 kms from the block headquarters to the remotest panchayat of the block – the Garadama panchayat. There was so much hope among the villagers about my visit to their panchayat.
But I never told them that I was there to solve all their problems. I told them, "I am a part of you people, let us do it together."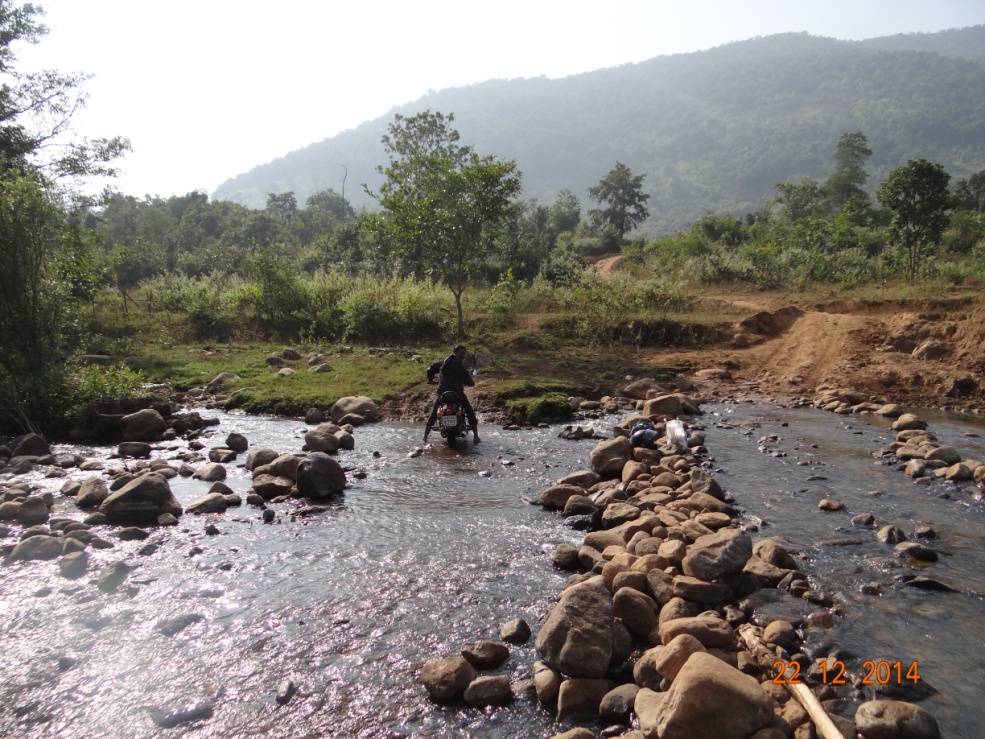 They were quite confused about my approach and style of working, as generally no district-level government officer speaks like this. But I did so because I had been told during my training that it was essential for me to not give hope to people, nor make false promises to solve their issues. The villagers expect that because a PMRDF is close to the Collector of the area, he or she can solve anything. But, in reality, the problem can only be solved if the Collector is willing.
It was not surprising though that a road was the first thing demanded by the villagers of Garadama panchayat — for them it was the first step towards the development of their remote panchayat, and especially a panchayat that was dominated by Naxals.
Meeting with all the ward members inside the panchayat office was a very good activity to start with — to understand why their panchayat had been left untouched. Many suggestions and problems came up and few ward members became very emotional while sharing their stories of struggle with both the Naxalites and the government system.
The priority, therefore, was to construct a road to the panchayat, using the shortest possible route, at the least cost to the government.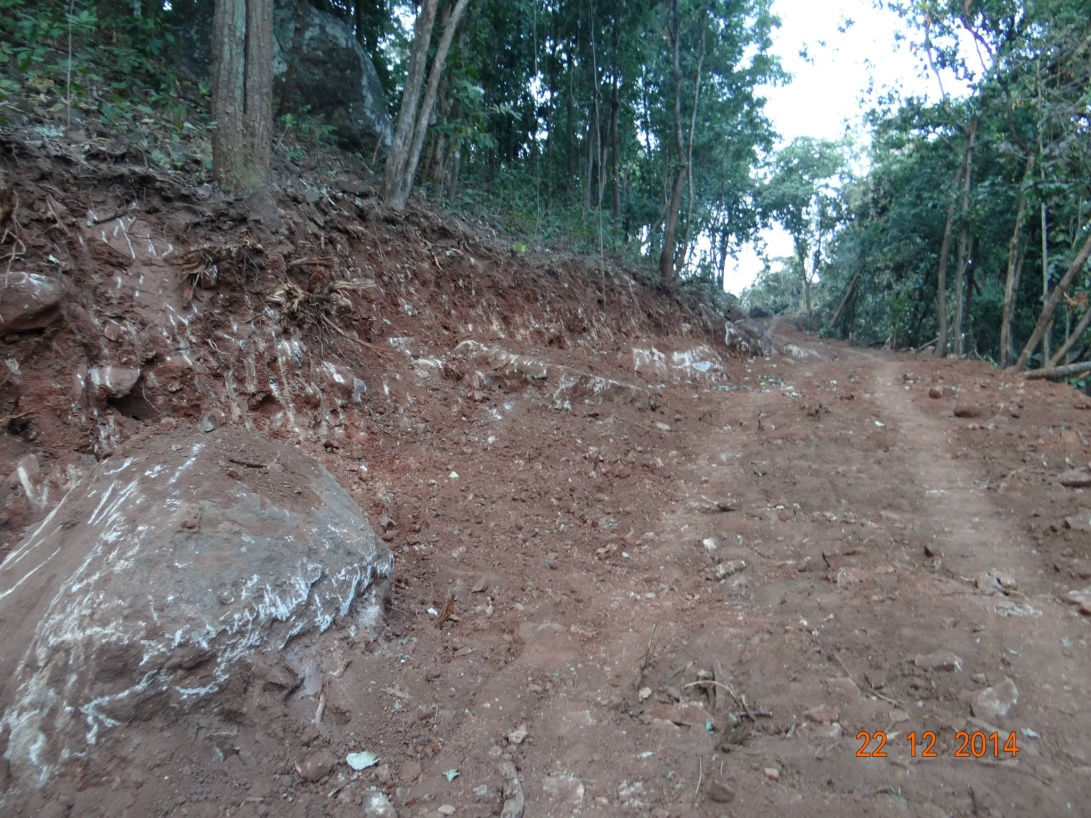 Under the IAP (Integrated Action Plan), Gajapati district had been receiving around 30 crores of rupees every year for the last five years — money that was supposed to be used for important infrastructural needs in difficult as well as Naxalite-affected panchayats like Garadama. However, this money had remained in the hands of block level politicians who profited from such projects by giving only to schemes that are absolutely unnecessary and sometimes to those villages where they have good support.
Integrated Action Plan (IAP)/Additional Central Assistance (ACA) guidelines suggest that a gram panchayat should make plans and suggest projects that are highly essential for the panchayat and its people, and recommend these to the Panchayat Samiti Office. These plans should then go to the district for final approval. However, the money allotted for these projects ended up with lot of 'Cement Concrete' (CC) road projects, in which politicians take huge cuts from contractors. As a result, panchayats like Garadama never got roads, despite the IAP scheme's money that had been coming from the Centre to the Gajapati district for the last five to six years.
Among all these difficulties, and after making a visit to the Garadama panchayat, I approached my Collector about the issue with my field visit report.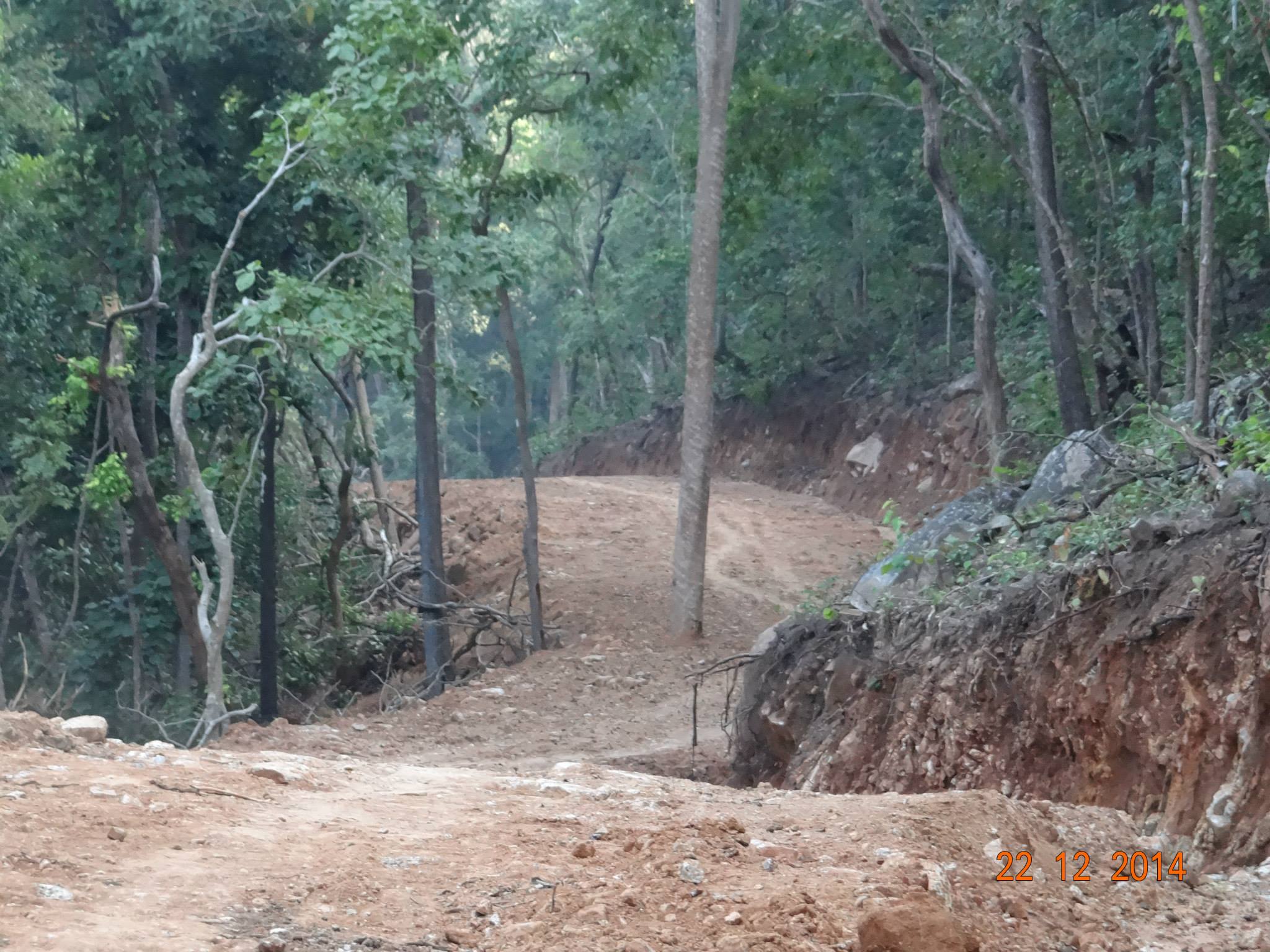 I also asked the villagers to meet the Collector during the Block-level Grievance Redressal day. My ex-Collector, Sri Basudev Bahinipati, was very upset on hearing my story and sanctioned Rs. 20 lakhs from the IAP scheme to start the work. He further directed the concerned junior engineer to assess how much extra funds were required to finish the road project, as the ghat-cutting road project had to go through two big mountains.
Ghat-cutting for the proposed road to Garadama panchayat started soon after. The junior engineer and Block Development Officer visited the project site and gave directions about the ghat through which the cutting would start. The road had to be constructed through a huge mountain. Another Rs. 25 lakhs were sanctioned by the new collector, Manshi Nimbhal, after the first Rs. 20 lakhs were used up. This made it possible to construct the road through two huge mountains.
Impact of the road project on the district administration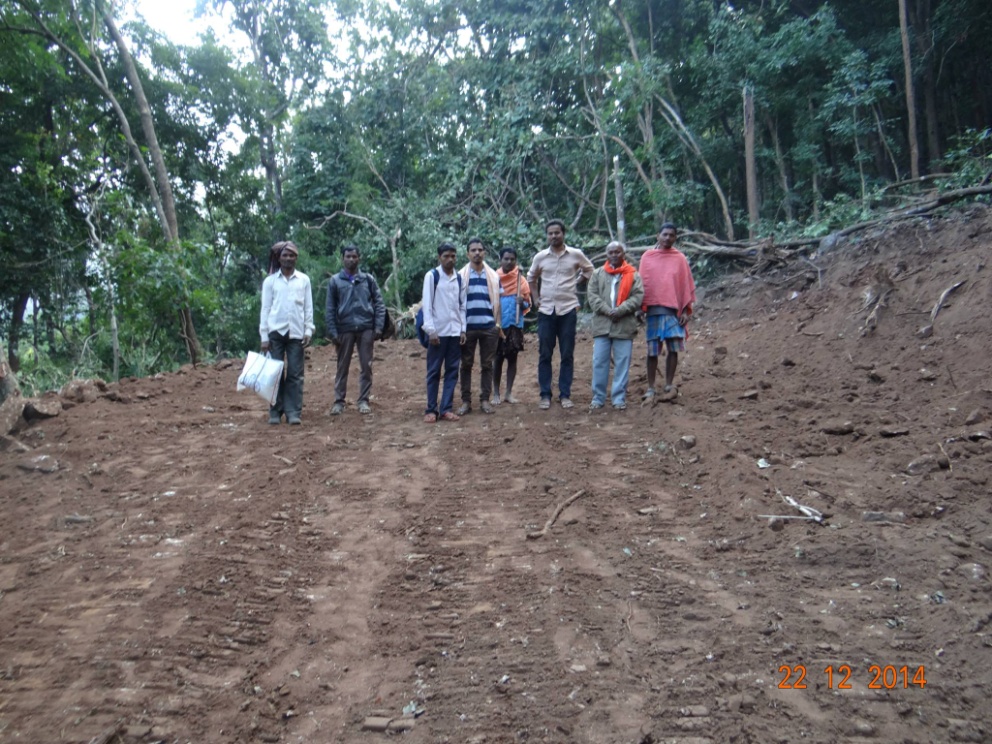 • First of all, the road to this panchayat became news both at the block level and the district level.
• The district administration, through ITDA (Integrated Tribal Development Agency), sanctioned a four-wheeler vehicle to a self-help group (SHG) for transportation.
• Health camps, once in every two months, were organized in the panchayat, and health checkup were done on a regular basis, as there was no primary health centre in this panchayat.
• Many SHGs are credit-linked and give loans for business activities in this panchayat.
• An electricity proposal has been sent to the state government for approval; once it gets approved, Garadama panchayat can finally have electricity for its thousands of villagers.
• Villagers have already started constructing toilets under the Swachh Bharat Abhiyan, which will stop diseases like cholera and diarrhoea in this panchayat.
• After the ghat cutting road project was completed under IAP, a Pradhan Mantri Gramin Sadak Yojna project was started. Now, Garadama panchayat will have an all-weather accessible road, which itself is a big achievement for these villagers.
Staying with the community helped me understand a lot of issues associated with the people of Garadama panchayat, starting from education-related problems to health-related ones.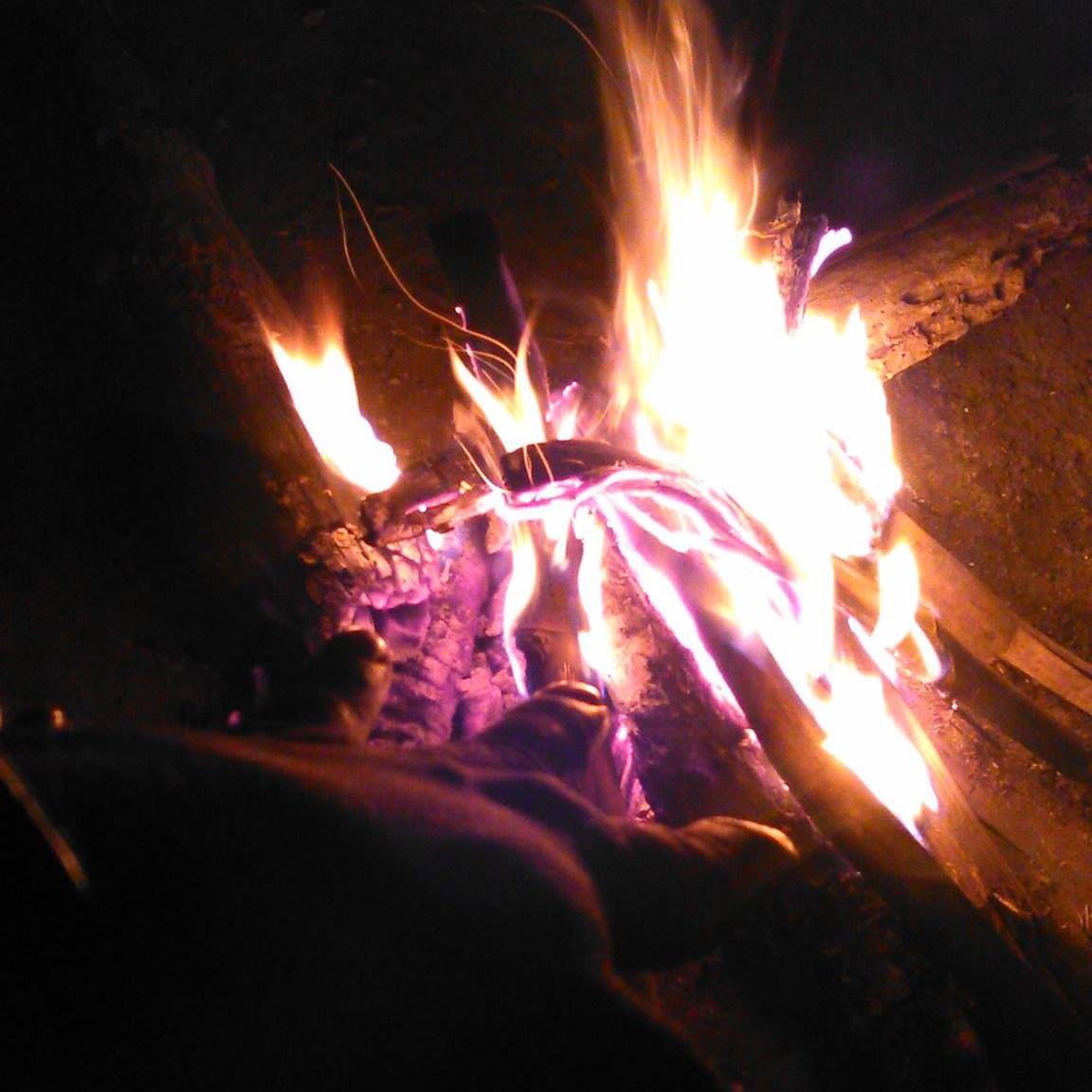 I heard stories of their struggle and stories of Naxalite violence, and how it did not allow development to take place in their village. These stories gave me lot of energy to work more for this panchayat.
After the road was constructed the villagers and I were sharing some proud moments with each other. Suddenly, one old villager said, "Sir, our panchayat got independence today. We became independent today whereas as our country got independent so many years ago. We are so happy, and you made it possible."
That was an emotional moment for me. All my hard work finally paid off and I was thankful that I was able to do justice to my job as a Prime Minister's Rural Development Fellow.
-Prakash Kumar Sahoo
Like this story? Or have something to share? Write to us: contact@thebetterindia.com, or connect with us on Facebook and Twitter (@thebetterindia).
We bring stories straight from the heart of India, to inspire millions and create a wave of impact. Our positive movement is growing bigger everyday, and we would love for you to join it.
Please contribute whatever you can, every little penny helps our team in bringing you more stories that support dreams and spread hope.
Tell Us More