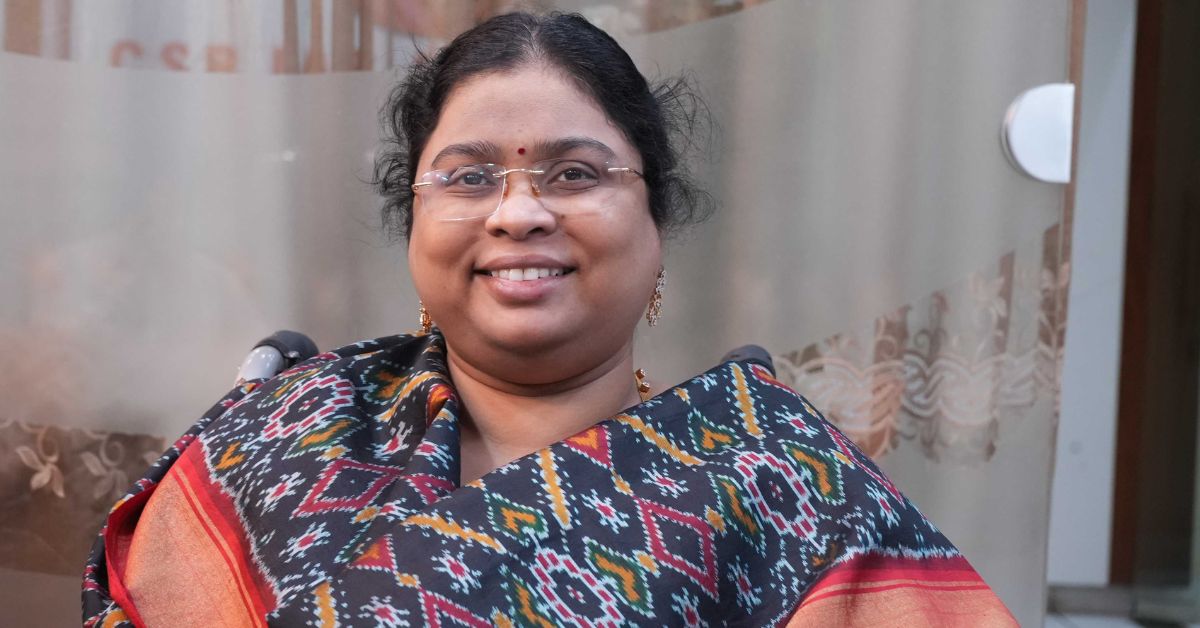 Balalatha Mallavarapu was only a child when she lost her legs to polio. She fought bullying and battled depression before cracking the UPSC CSE twice. Today, she is an educator who has helped thousands of aspirants like herself. Here's her story in her own words.
Trigger warning: This story has mentions of depression and self-harm
"Throughout the first half of my 40 years on this planet, the only question I asked both myself and God is 'Why me?'
When I closed my eyes, my childhood memories would come flooding back — the sound of my wheelchair, the seemingly endless visits to hospitals, the premature lines etched onto my mother's face, and the presence of those in white coats who were supposedly my 'friends'.
I, Balalatha Mallavarapu, was only a child when I lost the use of my legs to polio. While you might think this is just another sad story about the struggles of being a person with a disability, I see it as a tale of sheer resilience and strength."
Now 40, Balalatha has cracked one of India's toughest exams, UPSC CSE, twice — in 2004 and 2016. She served the Government of India before choosing to become an educator and help aspirants like herself. So far, she has assisted thousands of students in acing the exam.
Here is her story of overcoming all odds, using her disability as motivation to pursue her dream, in her own words.
Of closing the door to the 'dark room'
Speaking of childhood and memories, most of my time was spent in my room, which felt darker with each passing day. Whereas my parents refused to give up on doctors, waiting for a miracle to happen.
So a good chunk of my childhood was spent visiting various doctors and hospitals. A very tiring affair to be honest, as all those visits would lead us to nothing but dead ends. This whole ordeal made me, in a manner of speaking, 'a sad child'. I would only stay in my room all day and spend my time staring at the ceiling.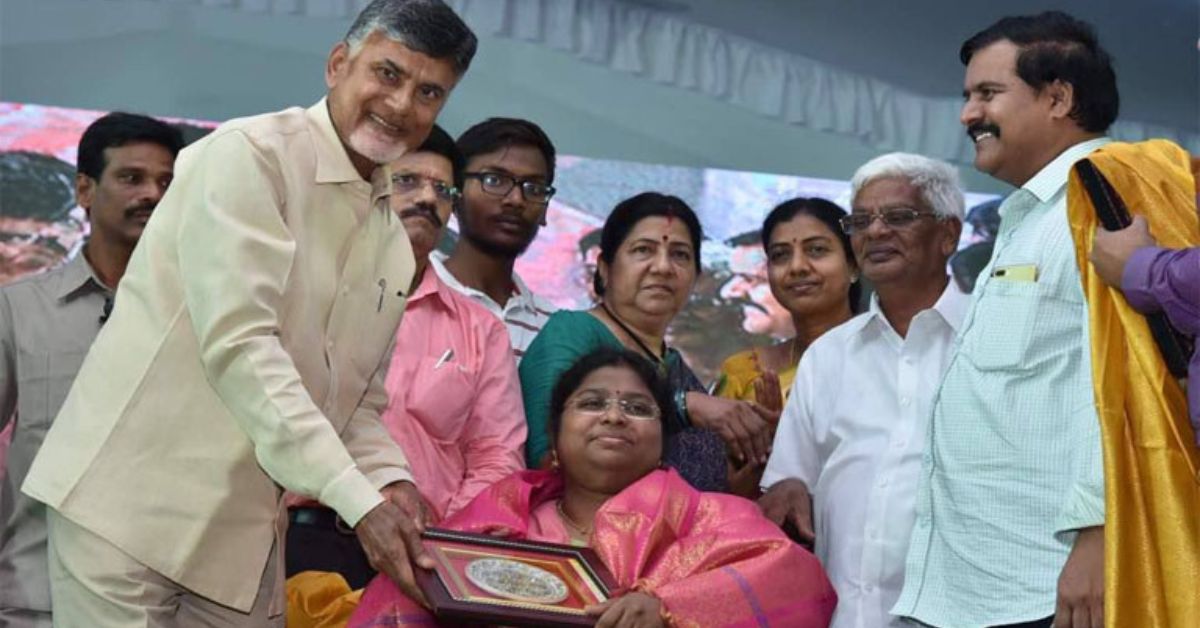 Out of her love and desire to help me, my mother would often take me to the balcony to watch my younger sibling play in the alley downstairs. However, her feeble attempt only served to remind me of what I was missing out on. I would become envious and wonder if I would ever play like my sibling.
School was no better; it often felt like my worst enemy. Many schools at the time, and even today, are not disabled-friendly. My peers didn't understand my condition and lacked sensitivity towards me.
I remember being left alone because they believed I had a contagious disease. This led to very isolated and lonely school days. Occasionally, due to the lack of facilities for people with disabilities, I would be forced to be homeschooled.
In short, my days mostly revolved around my family, homeschooling, and a lot of overthinking.
This led me to fall far behind in my studies. There was nothing I could point to and say, 'This is going well'. I was slowly slipping into depression. There was an eerie comfort in sitting alone in my room, questioning my existence. My outings were limited to visits to the hospital and taking exams for school, and later, my bachelor's degree.
I say it was an eerie comfort because there was a voice in my head that kept telling me this wouldn't end well. It was this voice that led me to take a step for myself. I had to close the door to my dark room.
Of finding my passion and will to live
I remember I was in Class 8 trying to battle depression when I decided to talk to my parents. As much as it would hurt, I had to ask them to give up on their expectation of a miracle.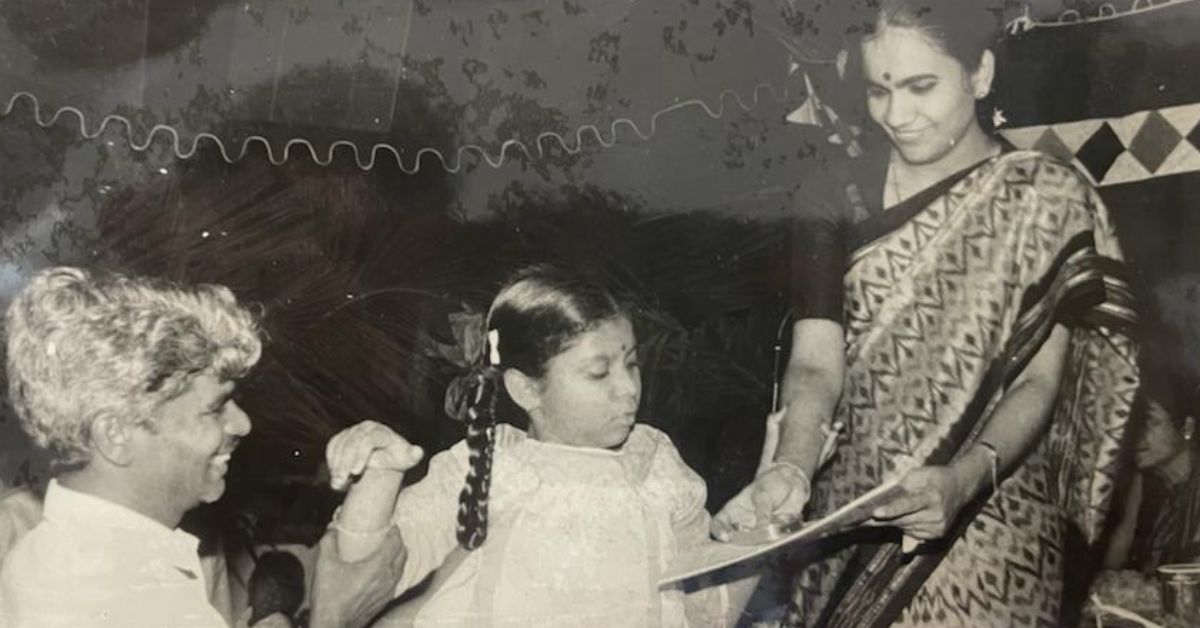 I asked them to stop the medication and accept the fact that, for polio, there is no cure, only prevention. That was the first time I took a step for myself. The journey from there was a mix of successes and setbacks.
The setbacks were marked by moments when I contemplated ending my life, while the highs were characterised by my desire to prove my worth.
I would hate the sympathetic looks given to me and loathe the way society discriminated against me. I had this urge in me to prove to all of them that I was worthy too, but the weight of years of struggles would bear me down.
Then there came a point in my life when I had to choose between two roads — end my life or choose to become something meaningful. And I choose the latter.
I think the idea to pursue civil services came from a magazine that showed pictures of civil servants. My young adult self thought that if I could get a great rank and crack the paper, I could prove myself to society.
I started my preparations and told my parents to take me to some coaching centres. The coaching centres and the teachers would look at my educational background and marks and give the verdict — 'You are aspiring too high'. They would simply say that I should try to look for other career opportunities.
After a few of those rejections, I decided not to take coaching and study on my own. After two years of sleepless nights and motivating myself, in 2004, I finally cracked the exam with an AIR of 399.
For a girl who barely even left her home, I went to Delhi after clearing my prelims to give an interview. It took about two years for the government to identify a suitable posting for me due to my condition.
It was in those two years that I started mentoring students just as a pastime. But soon, I realised that teaching them gave me happiness. Their getting good ranks gave me a purpose.
In 2007, I went to Chennai to serve my time in the Ministry of Defense. Even while working, I would give guidance and training to aspirants. They would live with me, and I would mentor them. Most of them became like family to me.
While I was happy working as a civil servant, I realised that my true calling lay in teaching. In 2014, I decided to dedicate my life to imparting my knowledge and helping others realise their dreams too.
In 2016, I decided to take the exam once again and refresh my knowledge. I got an AIR 160 and decided to quit my job and start my own coaching centre.
I returned to Hyderabad, and it has been 18 years of pure joy since. I have lost count of how many students I have taught so far. I teach around 2,000 to 3,000 students every year. Of those, around 100 have realised their dream of becoming civil servants and are serving the country.
Most of my students are from Andhra Pradesh, Telangana, Karnataka and Kerala.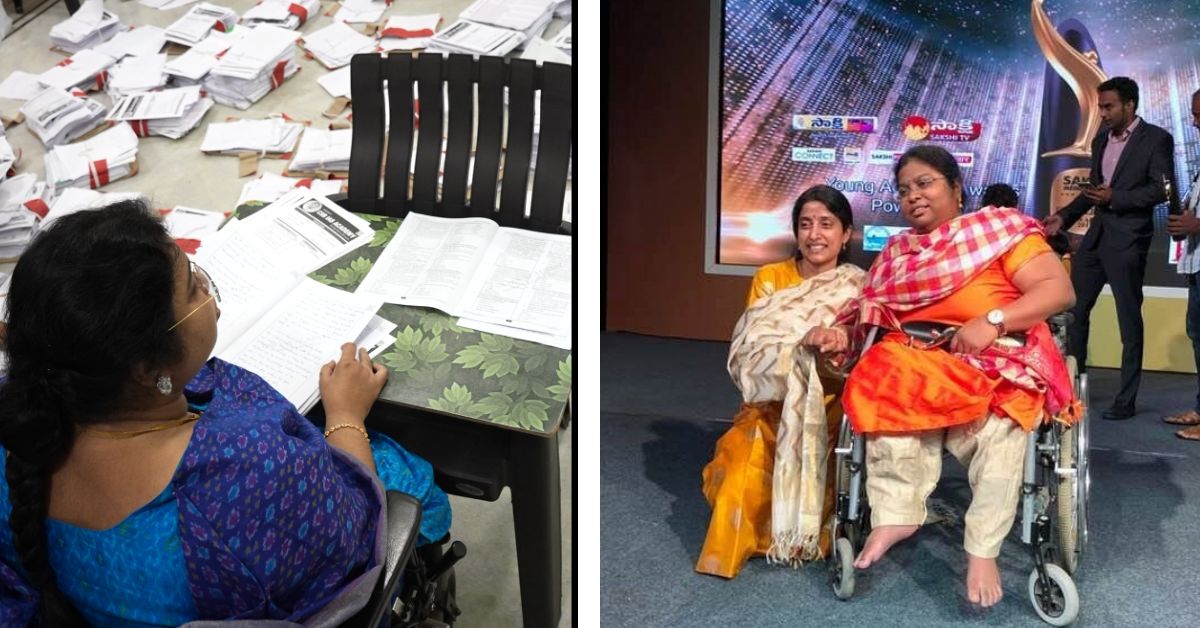 The dark room no longer exists; it has transformed into a symbol of my triumph over myself and society. For those who are still struggling, be they aspirants or anyone facing challenges, one thing I can tell you is that inhibitions are primarily self-imposed. Once you break through those barriers, life becomes boundless.
What is life if it is served on a golden spoon? Life is about experiences and discovering the key that drives you.
'Balalatha Madam', as is fondly called by pupils, also has a YouTube channel in Telugu to help aspirants from rural areas who cannot reach her in Hyderabad.
"Besides being a great teacher and mentor, she [Balalatha Madam] is an inspiration to all her students. I would say more than anything, it's her hunger to perform every day that ignites a fire in me. Her intent towards any work, her indomitable will to achieve her goals, and her comprehension of difficult concepts amaze me. Even after years of experience, she does not stop learning and updates herself to the contemporary times," says Sreekar Venkumahanth, one of Balalatha's students.
(As narrated by Balalatha Mallavarapu to Tina Freese; Edited by Pranita Bhat)
(For anyone struggling with thoughts of suicide or self-harm, here's a site which has a list of helplines.)
We bring stories straight from the heart of India, to inspire millions and create a wave of impact. Our positive movement is growing bigger everyday, and we would love for you to join it.
Please contribute whatever you can, every little penny helps our team in bringing you more stories that support dreams and spread hope.
Tell Us More