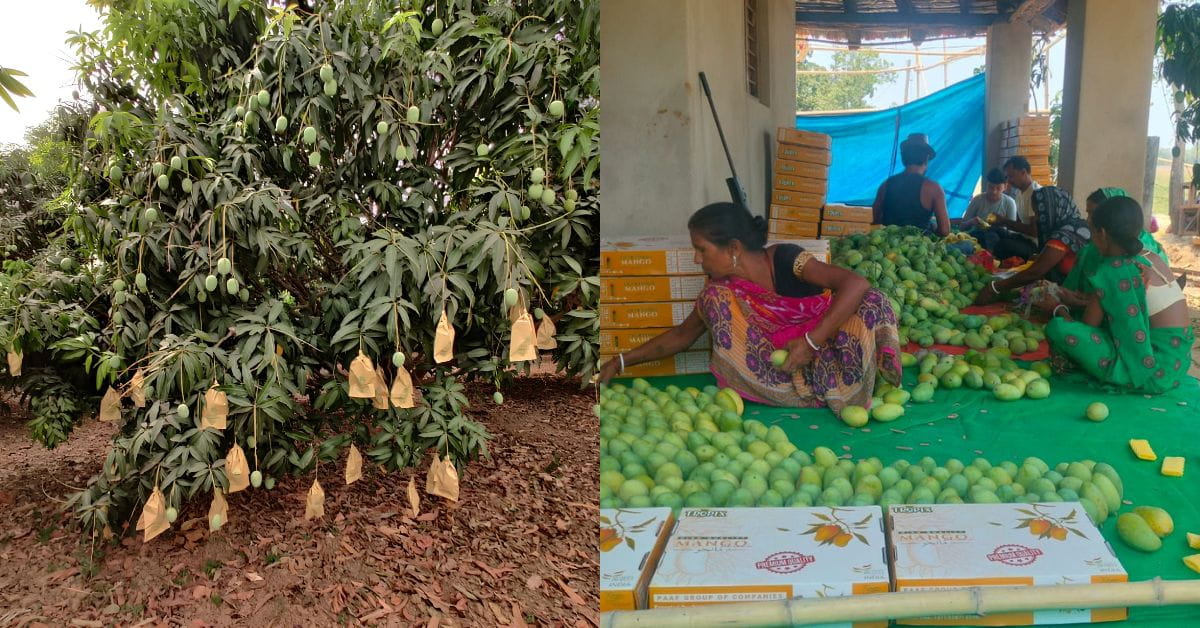 Bayer CropScience Limited is working with small and marginal farmers by helping them become self-reliant, build scale and increase profit by forming Farmer Producer Organisations (FPOs).
This article is sponsored by Bayer
The year 2018 marked a watershed moment for Bhagalpur district in Bihar. Katarni rice, a short-grained variety, known for its unique taste and aroma, along with the Jardalu mango native to the region, received the coveted Geographical Indication (GI) tag from the UN — a distinction that promised to breathe new life into the agricultural landscape of Bihar. While this recognition was an auspicious beginning, challenges persisted for small-scale farmers, who struggled to maximise their profits and access broader markets.
Around the same time, Manish Singh, a teacher by profession, hailing from a farming family in Sultangunj village in Bhagalpur, decided to take the plunge into agriculture. With a deep-rooted passion for farming and a vision to amplify the value of the produce, Manish embarked on a mission.
Despite having a GI tag, most farmers in the district were selling Katarni paddy at Rs 30 per kg. The challenge, Manish says, was that "farmers didn't know the value of the rice. Since we are all small farmers, we were not able to get the right price or find the right people to sell our products to." He knew collectivisation was the only way to ensure that farmers like himself are able to get the right value for their produce, Manish tells The Better India.
Manish led a group of farmers to form the Jardalu and Katarni Agro Producer Company Limited, a Farmer Producer Organisation (FPO), in April 2023. Their journey was made possible through the support of Bayer, working in collaboration with the Small Farmers' Agri-Business Consortium (SFAC) under the Ministry of Agriculture.
The Union government developed the concept of FPOs in the early 2000s to enable small and marginal farmers to improve their access to investments, technology, and markets. The power of collectivisation not only improved production efficiency but also paved the way for better pricing strategies and marketing avenues.
Helping farmers become self-reliant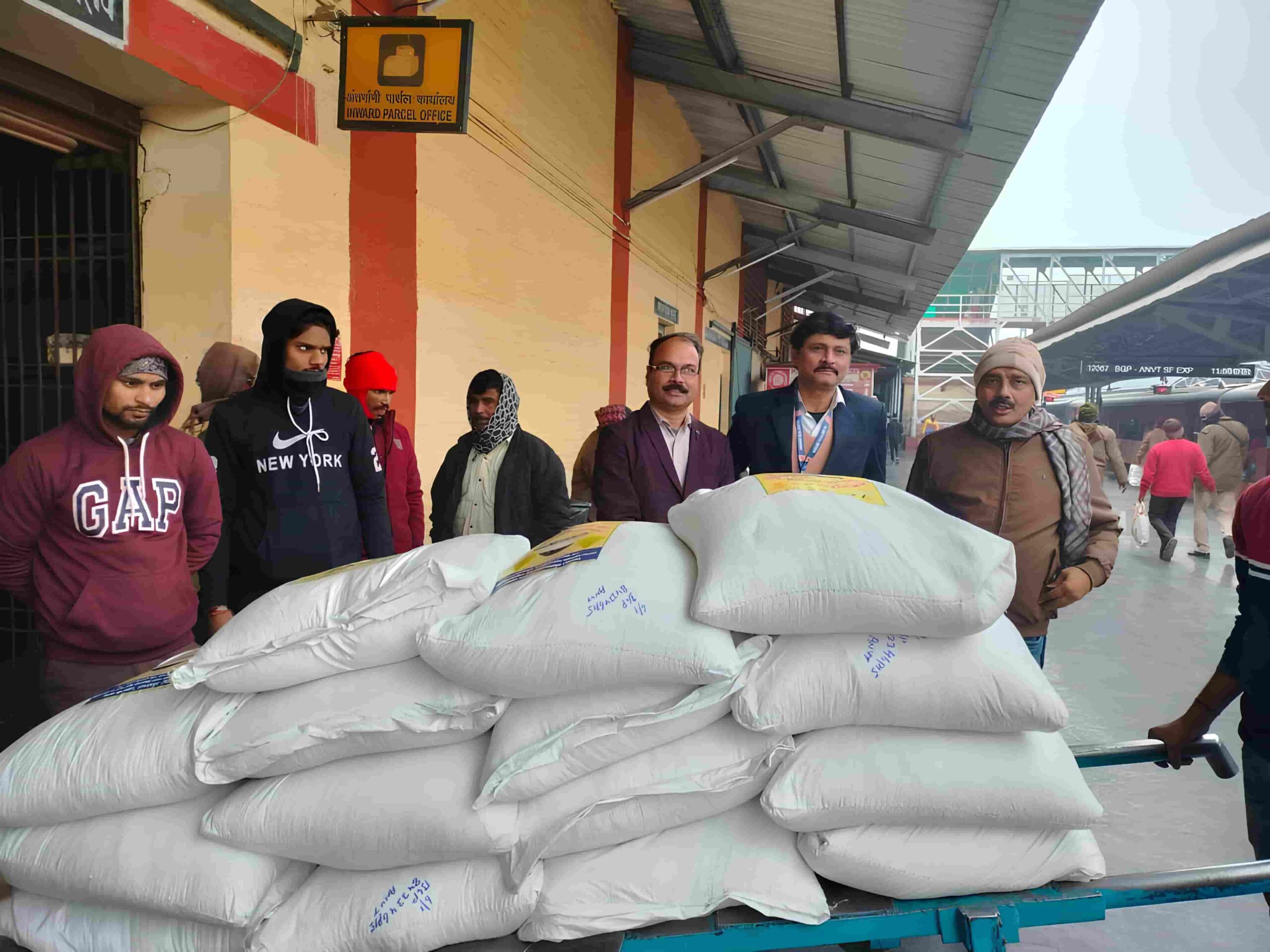 "Bayer embarked on a mission to bolster FPOs five years ago. The formation of FPOs is very important to support small farmers. Individually, they have a low scale and cannot market or transport their products. When 400 to 500 farmers come together, they have an opportunity to collaborate. We help these FPOs on input as well as output," explains Rajesh Singh, Lead – Model Farms and Collaboration, Bayer.
Bayer's support strategy is two-fold. Their first focus is building capability, and the second is advancing agricultural output. On the input front, they provide FPOs with fertilisers, crop protection products, high-quality seeds, and cost-reduction initiatives. Simultaneously, they forge connections with large retail chains, facilitate international exports, link farmers to financial institutions, and explore avenues for value-added products that promise additional income.
Bayer nurtures and guides FPOs in 21 states which fulfil the requirements of the farmers through a consortium of agricultural companies. They eliminate the need for a middleman by aggregating demand and ensuring uptake of the produce while also providing agronomic inputs to increase yield.
Doubling farmer incomes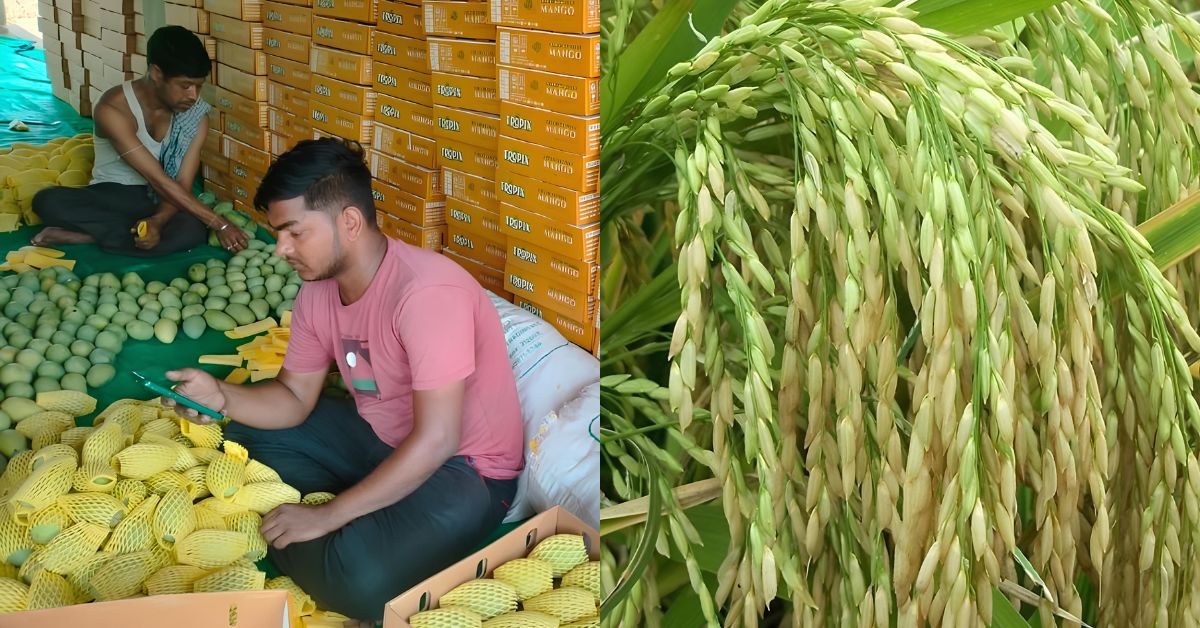 Within a month of its inception in 2023, the 200-farmer-strong FPO called Jardalu and Katarni Agro Producer Company Limited, achieved a remarkable feat by exporting 4 Metric Tonnes (MT) of Jardalu mangoes to Dubai and also creating linkages like supplying 3.5 MT to Lulu Mall in Lucknow. The FPO achieved this success without middlemen, leading to recognition and increased profitability.
Manish beams with pride, "For the first time, we were able to export our Jardalu mangoes and earn higher profits. Despite having a GI tag, we never got the benefits of it directly. These mangoes and Katarni rice only grow in Bhagalpur and Munger districts." Paddy farmers in the region would earlier sell their produce in the domestic markets at Rs 30 per kg. The formation of the FPO under Bayer's guidance has helped them fetch Rs 55 and above per kg for Katarni paddy, he explains.
This has spurred farmers in Bhagalpur to rekindle their love for Katarni rice, a variety that yields double the income in the same land compared to conventional rice. "As compared to 15 mann (600 kg) per acre yield of other rice varieties earlier, farmers are now producing 20 mann (800 kg) of Katarni rice," says Manish.
Farmers learned the art of branding, packaging, and effective marketing through their association with the FPO. Manish thanks Bayer for playing a pivotal role in steering the farmers in the right direction, and helping them forge connections. The FPO now aims to sell 50 MT of chuda (flat rice), in addition to the rice, from January 2024.
The future holds exciting possibilities, including the production of 'green poha' from Katarni rice, a venture into exports, and the imminent enrollment of 300 more farmers into the FPO.
Collectivisation: A roadmap for growth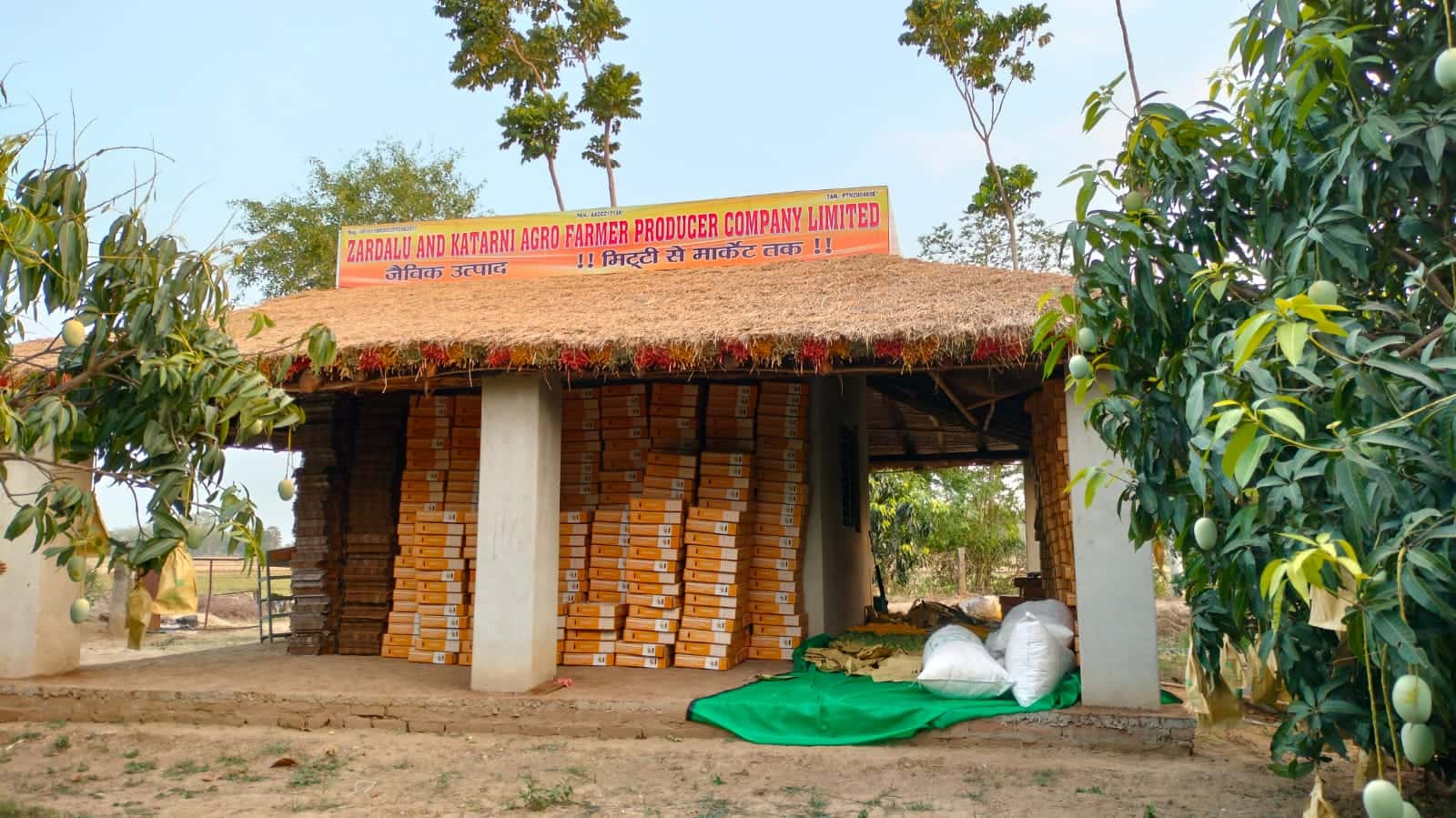 Aligned with the government's drive to collectivise farmers under producer organisations, Bayer has been nurturing and supporting more than 3000 FPOs across the country.
Rajesh Singh shares, "We want to help lakhs of farmers in the coming years. On average, each FPO has around 580 farmers. In the next six to seven years, it is estimated that almost 30 percent of the country's small farmers will be under FPOs. This is needed to help farmers grow and these collectives make it easy for us to serve and connect with them."
Bayer is working on improving farmers' profits considerably in the next two years and providing them with tools to increase their produce. They are focusing on areas such as soil testing, nutrient management, disease and pest control, and the enhancement of horticultural crop output. The ripple effect of aggregation and marketing has already resulted in better pricing, and now, value-added products such as pulp, dehydrated fruits, and vegetables are on the horizon.
As a new dawn emerges over the fields of Bhagalpur, the story of Manish Singh and his fellow farmers serves as an inspiration. Their journey from modest beginnings to thriving Agri-entrepreneurs paints a vivid picture of empowerment, unity, and the potential hidden within the fields of Bihar.
Edited by Padmashree Pande and Pranita Bhat
We bring stories straight from the heart of India, to inspire millions and create a wave of impact. Our positive movement is growing bigger everyday, and we would love for you to join it.
Please contribute whatever you can, every little penny helps our team in bringing you more stories that support dreams and spread hope.
Tell Us More