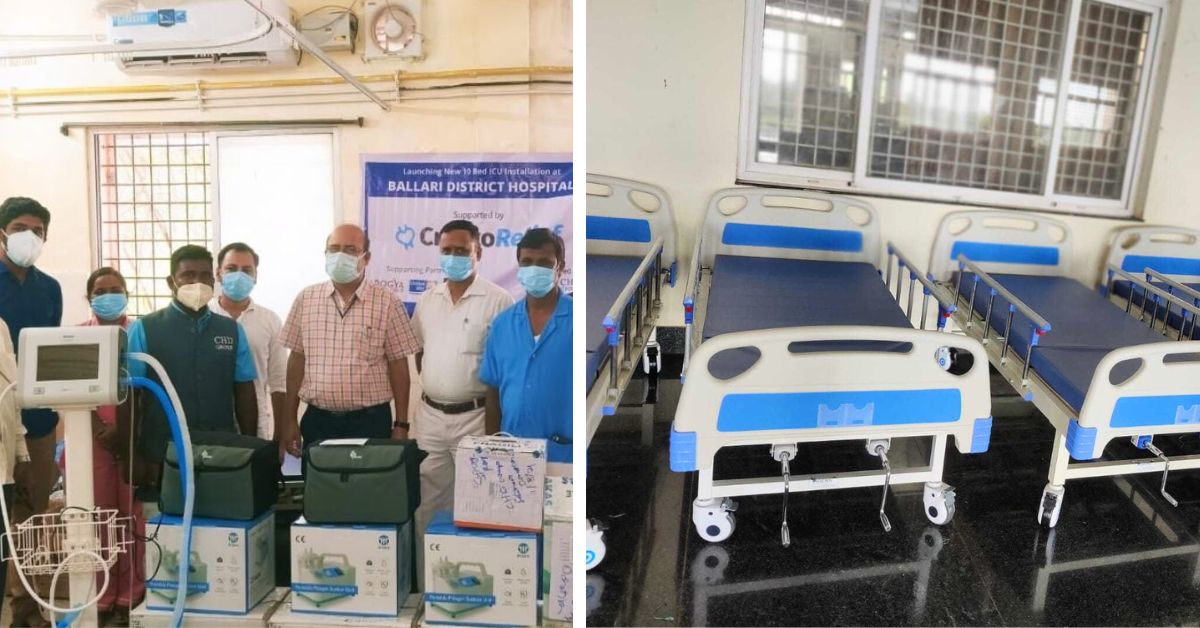 Dr Ashwin Naik, Maanoj Shah, and Dr Edmond Fernandes initiated 'Mission ICU' to bring critical healthcare services to rural India. They achieve this by equipping hospitals with essential equipment so patients don't have to travel long distances for medical care.
In June 2023, The Times of India reported a story of a pregnant Munni Devi — a resident of Dhongri village in Jharkhand's Hazaribag district — who had to deal with a nightmarish ordeal once her labour pains started.
Deteriorating road connectivity in the area meant no ambulance could make it in time to Munni's home. Her husband Surendra Kishku along with a few family members knew help wasn't coming. A picture in the paper the next day showed a bunch of people supporting the 22-year-old woman as they undertook the 7 km walk to Fufundih village where the ambulance was waiting.
Another report filed in April 2023 by AP News highlighted the loopholes in the medical infrastructure in the country through the story of 19-year-old Poonam Gond. The Chhatisgarh native battles sickle cell disease — a genetic blood disorder that necessitates frequent blood transfusions. But as the report cited, "one doctor for every 16,000 people in the state" meant Gond was not on the priority list. In fact, the list was endless.
These instances underline the domino effect that understaffed and under-resourced rural hospitals can have on patient care. But a "citizen-led initiative" spearheaded by three friends is attempting to change this grim reality.
When the pandemic hit the nation, Mission ICU was conceived by Dr Ashwin Naik, Maanoj Shah, and Dr Edmond Fernandes. As they share their journey and plans with The Better India, one can agree India's rural landscape is changing as we speak.
The disparity brought about by COVID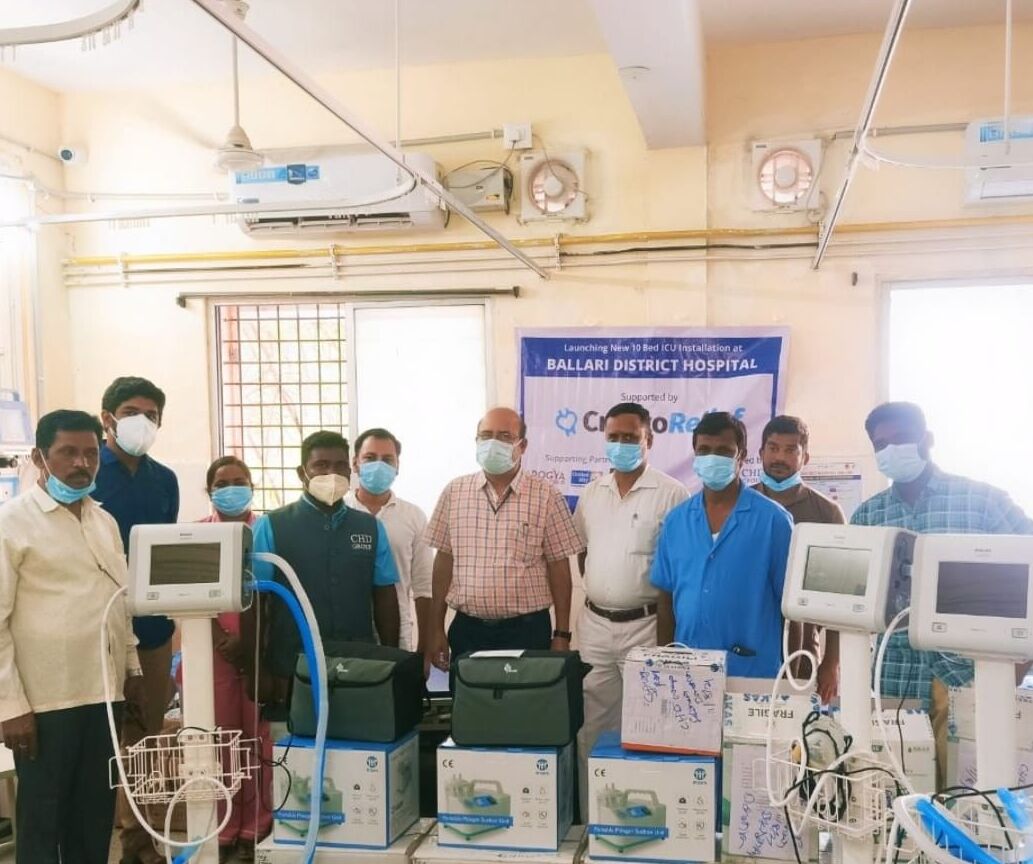 As Maanoj points out, the idea for Mission ICU was in no way a happy accident, but rather, very intentional. Maanoj has a number of social impact projects to his name, the most recent of which is 'Corona Champions'.
Elaborating on its purpose, he says, "When COVID started reaching rural areas, the people who contracted the virus in these places were treated like untouchables. Through this initiative, we wanted to tell stories of real-life champions who fought the pandemic head-on."
Maanoj was joined by Dr Ashwin, the founder of the Vaatsalya chain of hospitals — a network attempting to provide Karnataka's semi-urban and rural areas with affordable healthcare facilities. The duo spent a major part of the first wave of the lockdown chronicling these stories and compiled them into a short film that won people's hearts.
"So, when the second COVID wave hit, we were wondering what to do," Maanoj shares.
It was around this time that another public health expert Dr Edmond Fernandes crossed paths with Maanoj. Dr Edmond leads a number of projects in Mangaluru with a focus on improving healthcare in rural India. The two spoke and an idea was born. Today it is known as Mission ICU, and has provided 20 hospitals across India with over 200 ICU bed kits.
A compact solution reaches India's villages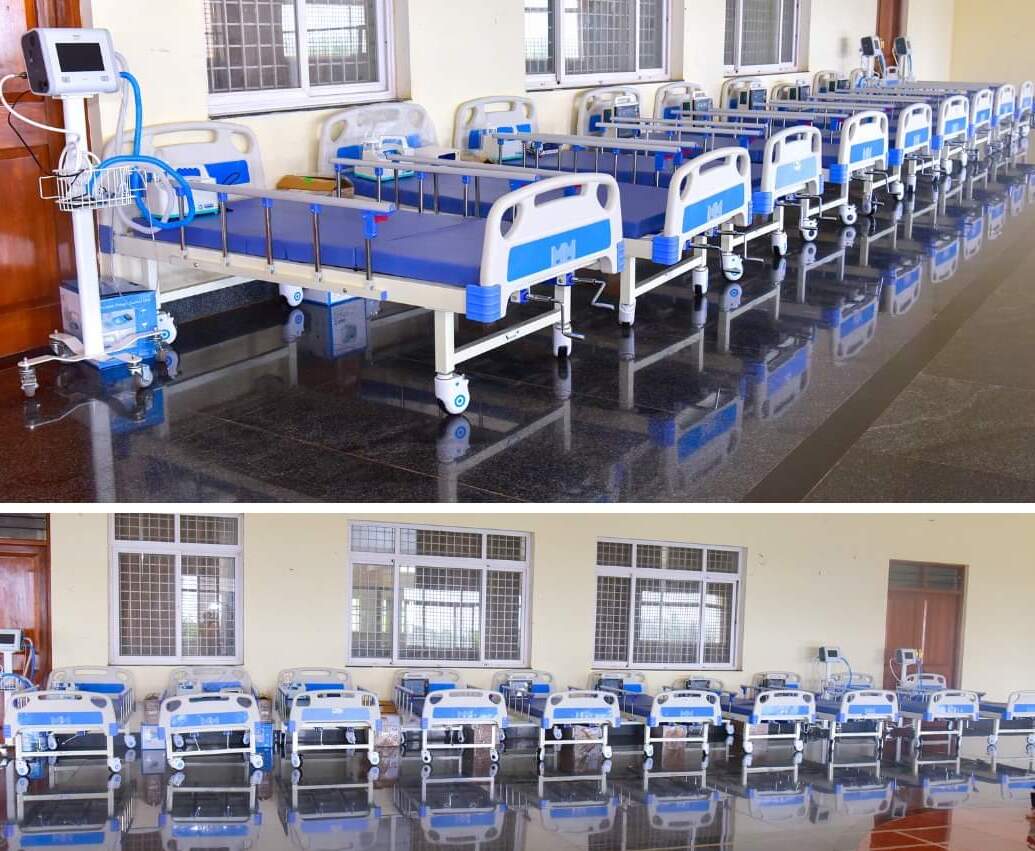 Rural India has remained stoic in the face of a crumbling healthcare system for years. But the pandemic tested this resilience, the trio notes. They share their observations — "If the critical care infrastructure was beefed up in these rural hospitals, it would prepare them to deal with healthcare emergencies; not just during COVID-19 but even once the pandemic subsided."
Since inception, Dr Edmond says the plan has been to increase the ICU capacity of hospitals by 10–40 beds through a "kit-based approach", a plan they first implemented in Karnataka.
Following an "overwhelming response" where they were booked for 100 beds, they moved to replicating the model in Maharashtra. Here the focus was four locations — Buldhana, Sangli Nanded and Jalgaon.
As Dr Nilkant Bhosikar, a surgeon at Shri Guru Gobind Singh Ji Memorial District Hospital in Nanded, Maharashtra, expresses his relief at this new solution, he says he sees an impact on the ground. "We have a daily input of many critical patients in casualty which we refer to GMC (Government Medical College) for ICU care. But with this facility here in our district hospital, patients' precious time is saved."
"Many deaths in rural India are because of lack of medical facilities in remote places. But this can be helped through timely intervention. Our hospital is in the centre of the city, and so is most easily accessible and convenient for the patients and their families," he adds.
Maanoj seconds Dr Nilkant's claim, adding that a set of specific criteria are looked at while selecting which hospitals make the cut for Mission ICU to be integrated. In the case of Maharashtra, he informs, "We scanned around 100 hospitals to finalise 10 that really needed this facility."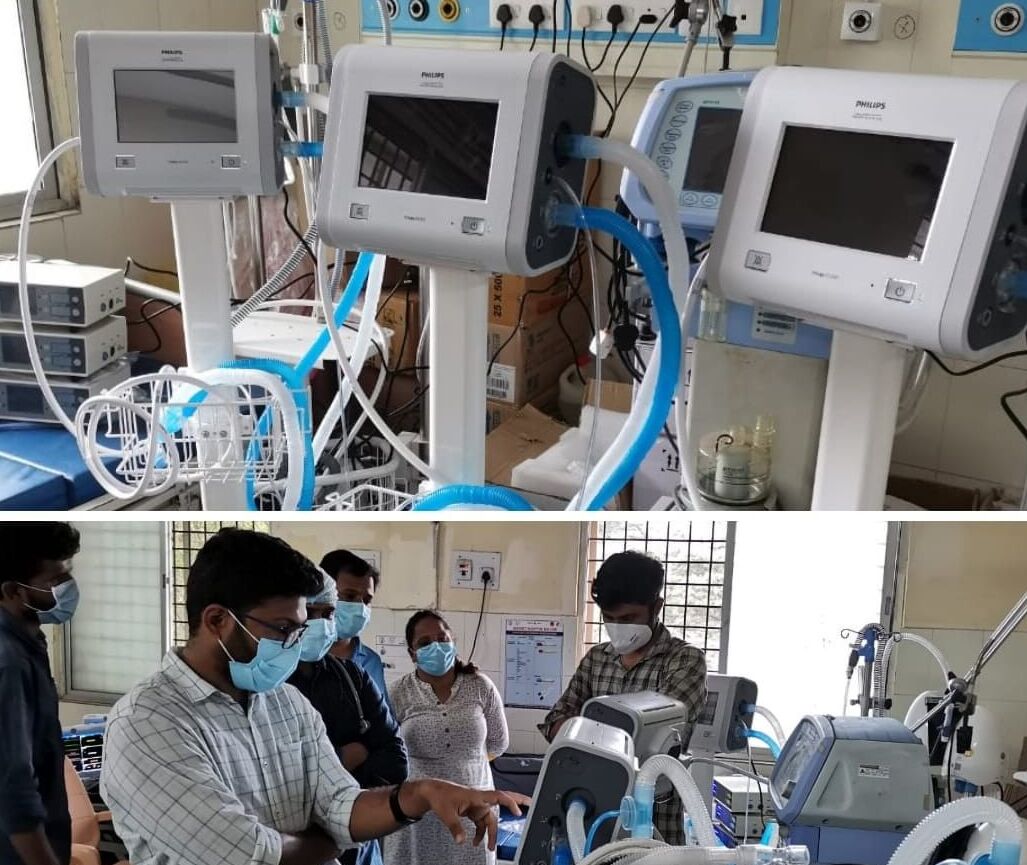 A study titled 'Bharat Health Index (BHI) 2023' surveyed over 10,000 retailers across rural India for over a month. The conclusion was that only 25 percent of the semi-rural and rural population in India have access to modern healthcare within their localities. The survey also reported that 90 percent of the respondents had to travel to a different location to access specialised treatment, while five percent reported losing a loved one as they couldn't avail a doctor in time.
These statistics are a grim interpretation of the impact inaccessibility to healthcare can have on a person. The trio add that this is what they are trying to change.
Once they shortlist the hospital, the next step is to gauge if the interest is mutual. If the hospital is willing, the team sends them a due diligence form featuring questions around topics like infrastructure capacity, number of doctors, how they plan to use the kits, etc.
"We then reach out to investors, and once we have their approval, we get an official letter from the district official or the DM office for the requisition of the Mission ICU project," Maanoj adds.
Once these legalities are in place, the team orders the equipment, trains the doctors at the hospital in using it, and remains on the ground until the launch is complete. The kit comprises 10 beds, three ventilators, five tabletop monitors, suction pumps, a tabletop oximeter, BiPAP and CPAP machines.
To date, Mission ICU is present in around 20 hospitals across India in states like Maharashtra, Karnataka, Odisha, Kashmir, Manipur, Tripura, and Arunachal. As they are positive about creating more impact in the coming months, they share that their overarching aim is to "create a healthcare infrastructure where no patient should travel for more than 30 minutes to get access to an ICU."
Edited by Pranita Bhat
Sources:
We bring stories straight from the heart of India, to inspire millions and create a wave of impact. Our positive movement is growing bigger everyday, and we would love for you to join it.
Please contribute whatever you can, every little penny helps our team in bringing you more stories that support dreams and spread hope.