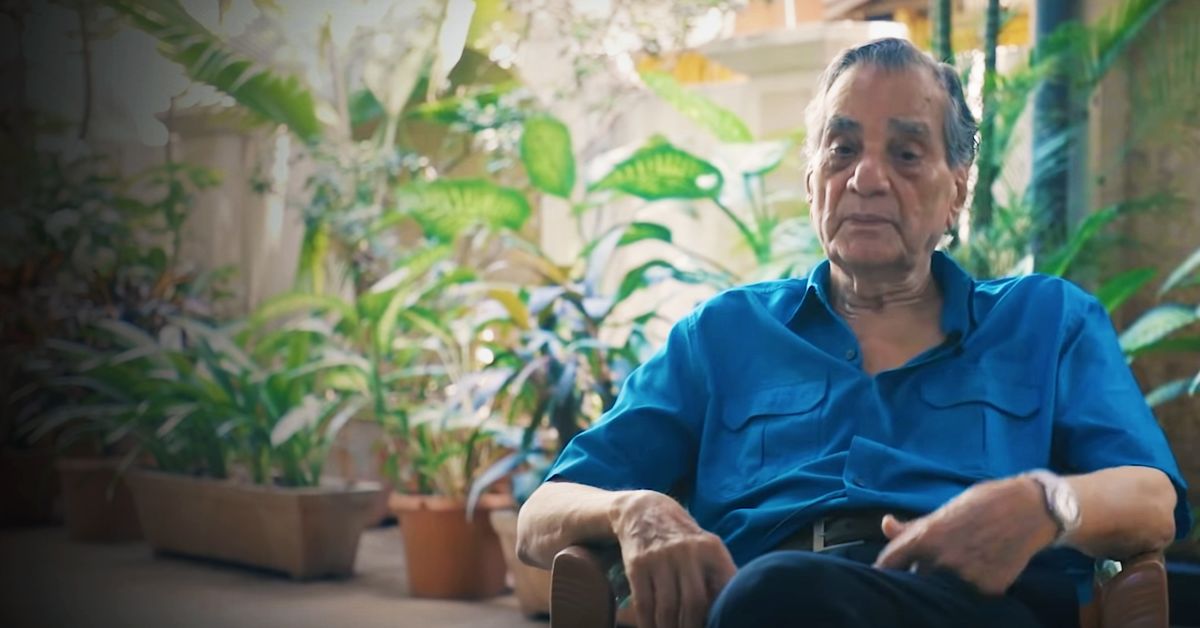 Watch this video to see how Mumbai resident Navin Chandra helped his housing society tackle water and power crises with innovative and sustainable solutions.
During the monsoon, Mumbai faces two major issues — waterlogging and high electricity bills. But one housing society is free from both these troubles.
Behind this is 92-year-old Navin Chandra, chairman of the residential complex Sealine Housing Society. He is tackling society's water and electricity crisis with sustainable solutions.
After noticing the grim reality of Mumbai's water needs, as well as the low quality and high cost of water from tankers, he installed a rainwater harvesting system in his society.
"In 2000, when we moved to this society, I was appalled to see how the residents didn't mind shelling hefty amounts every week to purchase water tankers. The water was not even clean. I decided to find a solution. So, I turned towards rainwater harvesting," Navin tells The Better India.
He convinced every resident of the building to invest in a rainwater harvesting facility, solar panels, a windmill, and a composting pit. He assured them that they would recover the cost in a few years and reduce their utility expenses. They did so by 2012.
With this, the residents now save a minimum of 2 lakh litres of water every monsoon. "We have stopped purchasing tank water, and can even fulfill the water needs of our neighbouring buildings," says Navin.
Meanwhile, he added solar panels and a windmill on the roof of the building to address the power shortage. With this, 50 percent of their total electricity needs are met by renewable sources. He also established a community compost to turn wet waste into fertliser, which is used to grow plants on the premises.
Does your housing society run on similar initiatives? Consider applying for the 'Best Housing Society Awards' presented by The Better India in association with Godrej & Boyce. This is an initiative to recognise housing societies in the country that have set the bar for what it means to be a truly thriving, sustainable and inclusive community.
Watch this video to learn more about Navin's sustainable solutions:
Edited by Divya Sethu