Abandoned by her NRI husband, Satwinder Kaur decided to take on the cause of hundreds of women like her from Punjab who were cheated and betrayed by their husbands. She recalls her journey of starting Abb Nahi Social Welfare Society, and the road that lies ahead.
"People often cheer our cause and promise to do everything in their capacity to help us out. But for anyone who hasn't been through our pain, it is tough to understand just how much we have borne."
It is this thought that drives Satwinder Kaur in her work today. The 41-year-old Ludhiana resident's Abb Nahi Social Welfare Society is helping abandoned brides and grooms get the justice they deserve. So far, she has helped over 500 people from across Punjab.
Satwinder has dedicated her life and work to an issue that does not get much attention, and she says it is time it did. The number of 'honeymoon brides' — women deserted soon after the wedding by their NRI husbands — in Punjab and Haryana has been rising by the day.
A report by Scroll.in states that between 2015 and 2019, the Indian government received over 6,000 complaints from women abandoned by their husbands. And these are only the cases that are reported — a small fraction of a bigger, more harrowing reality. A sudden flight and a text saying it is over are all these brides get as closure, and some aren't as fortunate.
Pritam Kaur, one of the women who Satwinder has helped, belongs to the latter category.
When Pritam got married in 1977, there was no cameraman, and hence she had no proof of her wedding day. As was customary in those times, her parents gave dowry to her husband's family without any documentation of it, and the couple was married off.
"Her husband left for Canada that year and is now living there with a new family and kids, while this woman has been left behind. We have sent numerous emails to authorities and made multiple rounds to police stations, but haven't been able to file an FIR as the woman does not have any pictures or proof of how the man looks," adds Satwinder.
At the virtual court hearing last year, the man denied in front of the judge that he had ever married Pritam.
"The case is still pending and we haven't been able to do anything for her as yet," says Satwinder.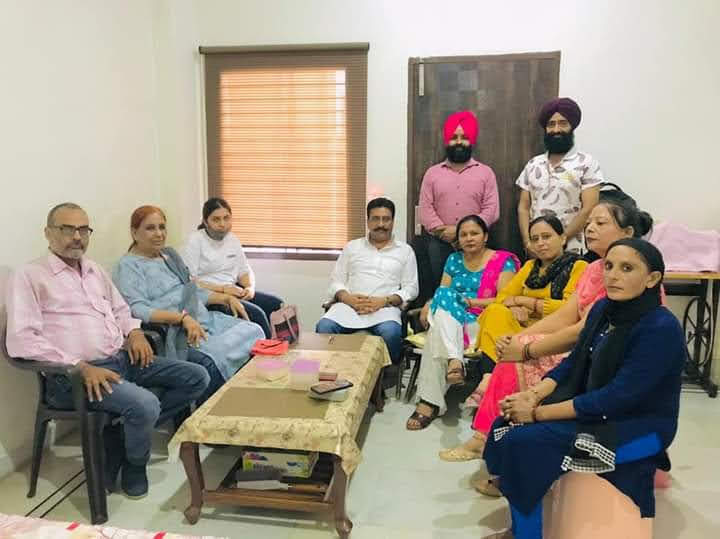 In a petition filed by eight NRI brides to the Supreme Court demanding justice, they estimated there were at least 40,000 abandoned brides like them. The figure was calculated by tallying various rights groups and organisations.
Satwinder's NGO is an attempt to help at least a fraction of this number. And it all stems from her own experience, she recalls.
'He asked me for a divorce.'
In 2010, Satwinder, then 29, was married, and life seemed perfect, like a "dream come true", she recalls.
"At the time, I was working as a teacher in a school after completing my MA in Political Science," she says, adding that the man she married was also a teacher. Following their wedding, he went to Ukraine for work with a promise to be back soon, while she continued to live with his parents.
"He returned after five years," she says, adding that despite the prolonged absence, she decided to put the past behind them when he returned, hoping to start a new life together. But this wasn't what he had in mind.
"He asked me for a divorce, to which I said no," she says.
To add to it, Satwinder did not have support from her in-laws. They wanted her out as well, as they assumed she would be entitled to the property. Weeks after declining the divorce, her husband told her he had received a posting abroad and needed to go immediately.
"I still remember the date. It was August 2015. I went to the airport to see him off. On reaching the other end, he made a call to me and said these words — 'I don't want anything to do with you henceforth. I only came back to India to have kids. You can do whatever you want with your life now.'"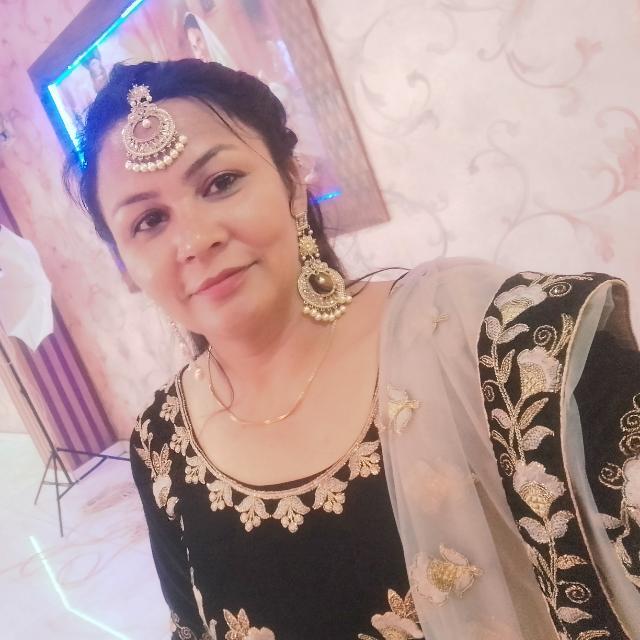 With her world shaken and uprooted, Satwinder went to her in-laws pleading with them to help her out. But they refused. While the young bride spent a few months wallowing in her grief and the unfairness meted out to her, in 2016 she decided she wouldn't let fate dictate her destiny.
"I started Abb Nahi Social Welfare Society that same year with a promise to help others who, like me, had gone through hell."
A clarion call against injustice
When Satwinder launched the NGO, she was alone. But soon enough, other women from Ludhiana, who had been dealt with the same fate and were helpless, began reaching out to her.
She says it was no easy task as she lacked support. But help came in different forms.
"There was a gentleman Rakesh Sharma from my village, whom I've known since my college days. He has not only helped me defend myself through college when my peers would call me 'poor', but even later when I got divorced in 2018 and was building my initiative. This venture wouldn't have been possible without him," she says.
"He would take me in his car to the zilla parishads in Chandigarh and Patiala where we would meet different women whose husbands had duped them. I did not have much money at the time and he would support me."
She adds, "I recall the threats and insults I received when I started this initiative, and Rakesh stood by me through it all. Unfortunately, he passed away last year."
Abb Nahi is a result of the hard work put in by the community of girls and boys who are part of it, she says. They fund the venture themselves.
'It's all about countering the emotional atyachaar done to us.'
Speaking about the NGO's work, Satwinder says a focus is to bring to light the injustice that they have encountered.
"We conduct rallies in Punjab and Delhi. When a new bride approaches us, we begin with counselling both parties to understand where the problem is. Sometimes it is a misunderstanding that can easily be solved, while other times there is nothing that can be done as it is a case of pure injustice. In these cases, we help the victims get a divorce or settlement in order to get their lives back on track."
Satwinder says they have helped 550 people collectively, along with 45 women to settle their disputes and process divorces of nine women. But then there are cases like Pritam's, where nothing can be done.
"It is a shocking story. Today Pritam is old and everyone in her family is dead. She does not have anyone or anything and his property is here too. I have taken her story to the screens of BBC and NDTV, but no one has come forward to help her," notes Satwinder.
"If we get support from various state governments, we could set up efficient systems wherein conflicts could be resolved, divorces processed and the victims helped speedily. The matter could be wrapped up soon."
To this, she adds that she has spent years trying but to no avail. "Everyone writes about us but nothing comes out of it. When I go to courts and women empowerment cells, the women listen to our cause, but at the end of the day, they go back to their happy lives and we remain a closed chapter. Only when someone goes through it will they understand," notes Satwinder.
Looking back at her own story, she says fate dealt her a tough set of cards.
"I thought I had got my fairytale and never knew all the scheming that was going on behind my back. Today I know what injustice is and I will spend my life helping others fight back," she says.
Edited by Divya Sethu
We bring stories straight from the heart of India, to inspire millions and create a wave of impact. Our positive movement is growing bigger everyday, and we would love for you to join it.
Please contribute whatever you can, every little penny helps our team in bringing you more stories that support dreams and spread hope.