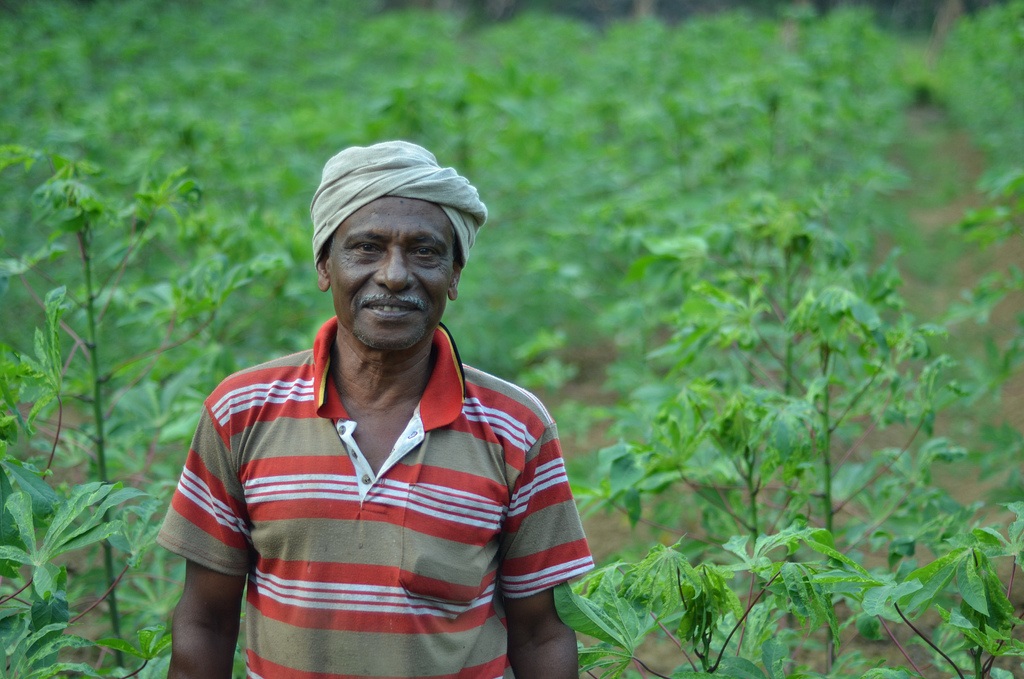 Recently we shared a story on How One Whatsapp Group of Farmers in Rural Maharashtra is Trying to Change Indian Agriculture for Good. When we shared the story, Baliraja was a Whatsapp group of 100 farmers who helped each other with the expertise they had. Read about all that has happened since the article was published.
Recently we shared a story written by Manabi Bacher on How One Whatsapp Group of Farmers in Rural Maharashtra is Trying to Change Indian Agriculture for Good. When we shared the story, Baliraja was a Whatsapp group of 100 farmers who helped each other with the expertise they had. Read about all that has happened since the article was published.
1. Farmers are getting united all over India through Baliraja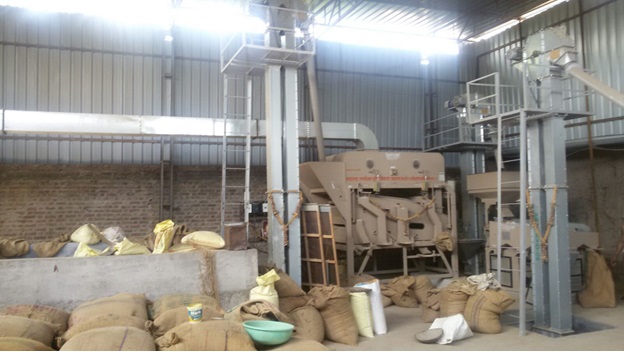 "Within a few hours of the publication of the article we received almost 50 requests to join the 'Baliraja' group from all over India. And now, just after a month, Baliraja is a family of 400 farmers and still counting. The admins had to form three more groups on WhatsApp, namely, 'Baliraja Shakha no. 2, 3 and 4' . I thank 'The Better India' for this!" – Anil Bandawane (Founder of Baliraja)

"Approximately fifty more requests are pending; I think we will have to form one more group soon." – Sujay Kumthekar (one of the admins of Baliraja)
2. Baliraja on Prime Time!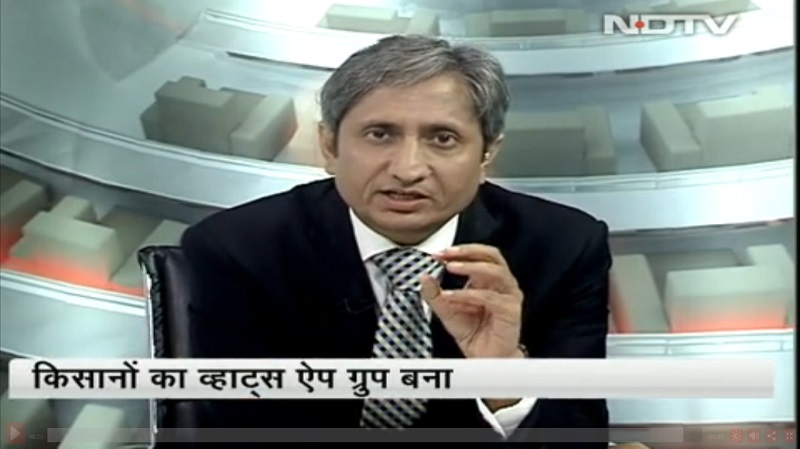 Just a day after the article was published, it caught the attention of one of the leading news channels of India, NDTV, and was telecast as a positive example of #Digital India in one of their premiere shows, 'Prime Time'. Watch the show here. (Baliraja story in the last five minutes)
3. 'Baliraja' used as an inspiration for farmers who cannot afford smart phones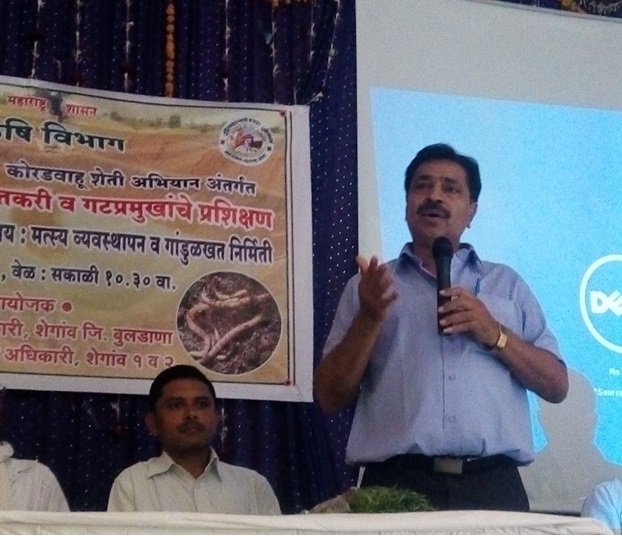 The article and the television coverage were so impactful that the SDO Agriculture of Shegaon district of Maharashtra, Shri Anil Bonde, organized a farmers' meet in his area. The article and the news were shown on a projector to almost 1200 farmers.
"I have never seen so much confidence and excitement in the eyes of my fellow farmers as I did on the day of the meet when the article on Baliraja was read out to them. They had almost left hope that they would ever be heard. Shri Anil Bonde ji has started various initiatives to help us now and we can see the difference already." – Baliraja member, Vilas Thatod
4. Baliraja collaborating with a start-up for alternative income during off-season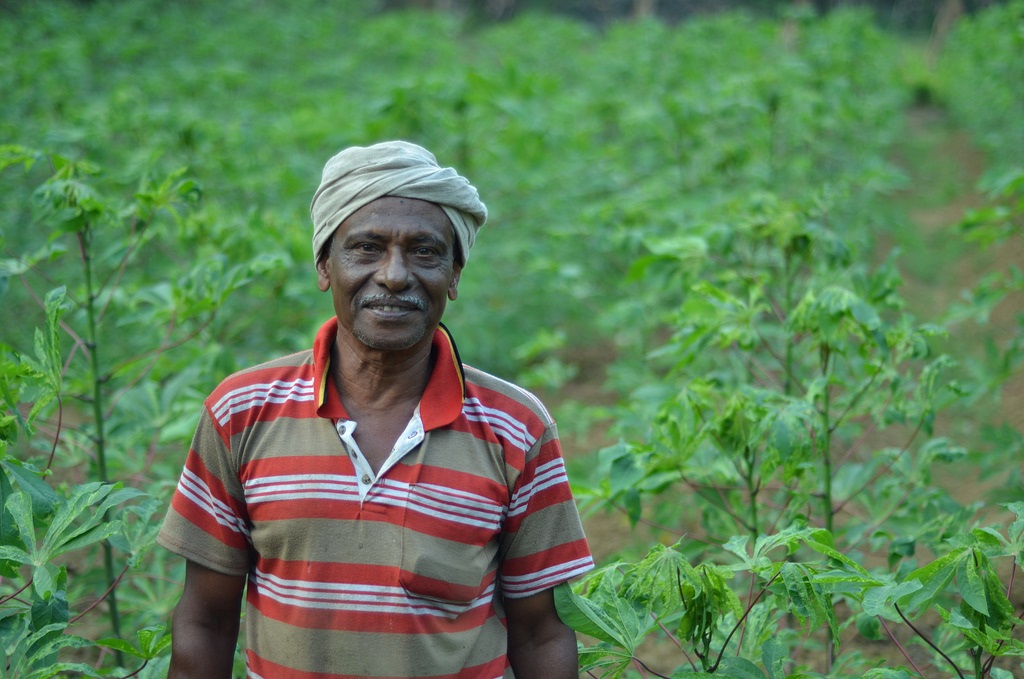 Picture for representation only. Credit: Flickr
Reema Sathe, the founder of the start-up, Happy Roots, is a chemical engineer who left her well-paying job to work for farmers.
"I read an article about this WhatsApp group in 'The Better India' and I was very interested to know more about them as they have a presence in Vidarbha as well. I got in touch with Amol Sainwar and Shishir Mandya and exchanged details of our work. We have found a lot of synergies, especially around our work in livelihood development of small farmers, and we are talking about how we can collaborate in the region."- Reema Sathe, Founder of Happy Roots
Happy Roots will generate sustainable livelihood for one million small organic farmers in India through alternate income programs. The start-up is working on poultry farming in the region of Vidarbha. In the future, they will be producing and marketing various processed and raw organic food products under their brand, which will represent small farmers from different parts of the country.
"Small organic farmers, via Happy Roots, will not only get higher market rates for their produce (as we are eliminating 4-5 levels of middlemen) but our livelihood programmes would add additional revenue stream to their incomes. These programmes would help them earn incomes even in the case of natural calamities like unseasonal rains, hailstorms, etc., and unforeseen market rate fluctuations. We also aim to involve farmers in various other aspects of food supply chain like processing, which would help in their skill development too." – Reema Sathe
5. The most significant impact of Baliraja may be on education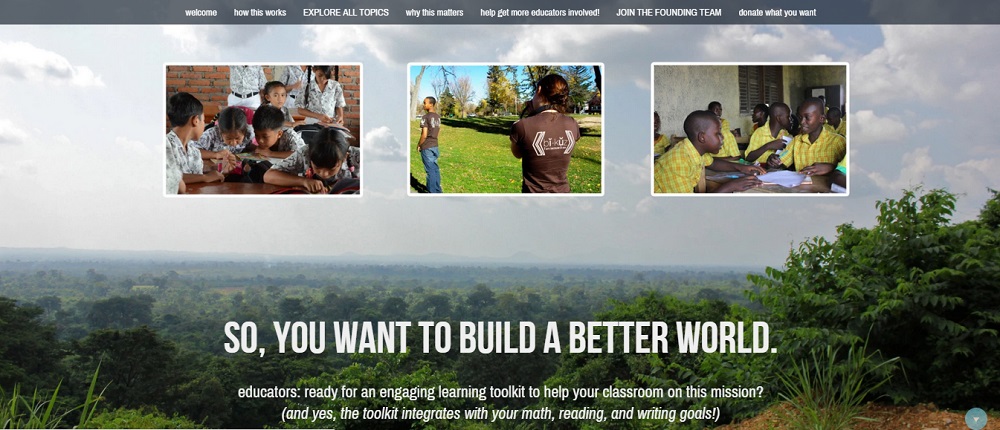 Recently we got a mail that might prove to be the biggest achievement of Baliraja. The mail was from Better World Education. It said:
"I came across your work with Baliraja on The Better India, was really intrigued, and thought I'd reach out. We're building the globally adaptable curriculum for global good — a learning toolkit and approach called Better World Education.

We're working on a new series that we're calling 'empathy challenges.' In essence, empathy challenges are an experiment to bring human-centred videos into the classroom in an attempt to expose the interconnectedness and similarities between us, showing real world challenges and the ways we as humans can and do address them.

Would love to speak about creating one of these videos focusing on a farmer that you work with, and thought that collaborating on this kind of video could be mutually beneficial on our collective quest for a better world."
We spoke to Better World Education and very soon they will be visiting one of our farmers to make the video.
6. Website for Baliraja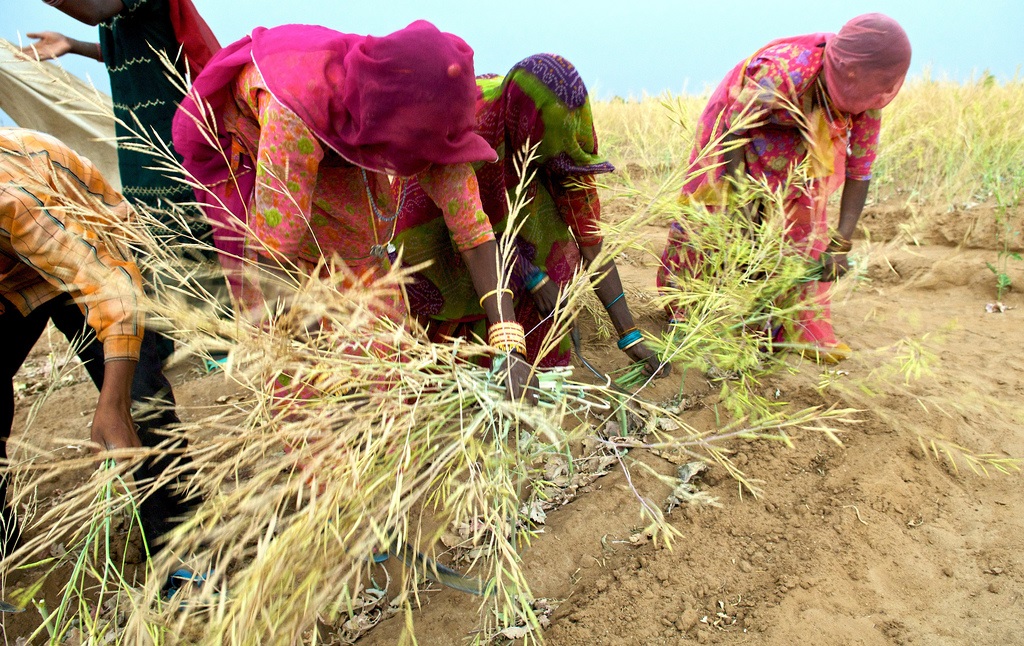 Picture for representation only. Credit: Flickr
Baliraja has already become a family of 400 farmers in the span of just a month. This has brought up the question of managing all the groups and answering the questions on time.
To solve this issue, Amol Sainwar is creating a dedicated website.
"Through our website (www.hopeforbetterindia.org), we will have a common forum for all the members in the various groups of Baliraja. We need to monitor its usefulness and try to make it friendlier for the farmers of India. Our vision is to develop all the information in local languages and try to provide it to more than 100 villages in the coming five years." – Amol Sainwar
Amol has appealed to all the software developers who can volunteer to develop this website.
7. Reader queries that led to further research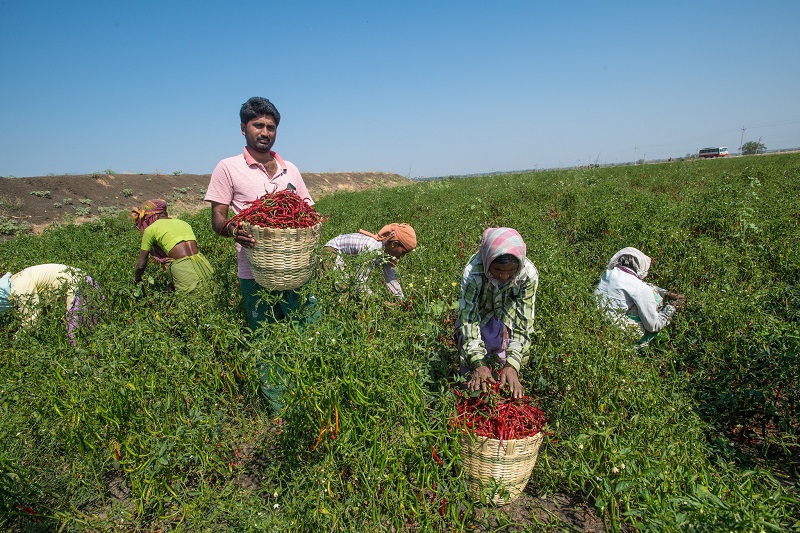 Picture for representation only. Credit: Flickr
Bhagyashree Ganatra, a Communications student from FLAME, Pune, wanted our help with a few statistics. Her research is around drip irrigation in Maharashtra. She needed statistics on how many farmers use drip irrigation in Maharashtra and how many hectares of land are used for the same. We did further research. We tried to get some information from the Planning Commission and CWC and found that the total irrigation potential of Maharashtra itself is 8.96 million hectares and only 0.3 million hectares of land is under drip irrigation; it comes to around 3.35 percent of the total.
8. Baliraja goes global!
Yes! The impact was not only all over India, but it crossed the boundaries as well. We received a mail from an Indonesian delegate at the Youth Ag-Summit 2015 in Canberra.
"I was reading your article about the WhatsApp group for farmers in India and I was wondering if I can get more information about how farmers in India can be connected by WhatsApp groups. Maybe we can exchange the knowledge by discussing about agriculture furthermore. I look forward to your response. I am really interested in agriculture and have a big dream to make the agriculture sector better in the future. Thank you"- Amanda (Indonesian delegate at the Youth Ag-Summit 2015 in Canberra)
9. Baliraja all set to take off with 'Catalyst Labs'
The start-up called 'Catalyst Labs' has worked with small farmer groups to connect them to direct market and organized retail. The company has also built a small miscall/SMS/Aadhaar based platform for demand and supply aggregation, which works with/without internet.
Prabhav Garudadhwajan, the founder of Catalyst Labs, had to search for farmers interested in his project in various small markets (mandis) until he read about Baliraja.
"After I read the article on Baliraja on The Better India, I sent a request to join the group on the given email ID in the article. I wrote about my project at 12:30 pm on Baliraja Shakha No. 2. The calls from farmers interested in my project started pouring in from the next minute and I could only keep my phone down at 7:30 pm. Getting a group like Baliraja in the limelight is a huge relief for both farmers and direct marketers as both can connect, skipping the middlemen involved. This ensures an 8 to 10 percent jump in the farmer's earnings." – Prabhav Garudadhwajan, Founder of Catalyst Labs
10. Several influential people have joined Baliraja after reading the article, which is helping the farmers in a big way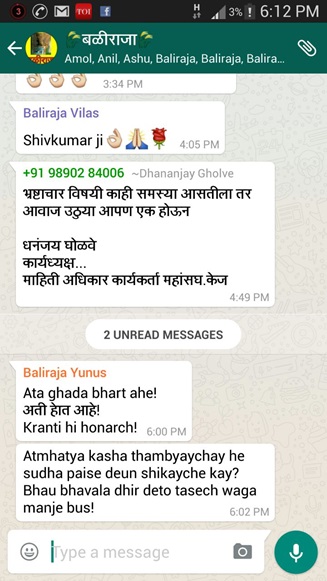 Many people who were researching about farming or farmers joined the group. Influential people who could help the farmers in various ways are also a part of it now and can directly converse with the farmers.
The Sarpanch of Ekambe Village, Satara – Adv. Rajesh Chavhan — is a member of Baliraja Shakha No.4. The villagers can now discuss their problems on this forum comfortably.
The Working President, Dhanajay Gholve, of RTI Society, Kej, District Beed, has been added to Group No. 2. He recently appealed to all the farmers to inform him if they come across any cases of corruption.
Shri Amitabh Pawade from Nagpur, who is a regular contributor to newspapers like Maharashtra Times and Sakaal, is in Group 2, and is spreading the word through his articles.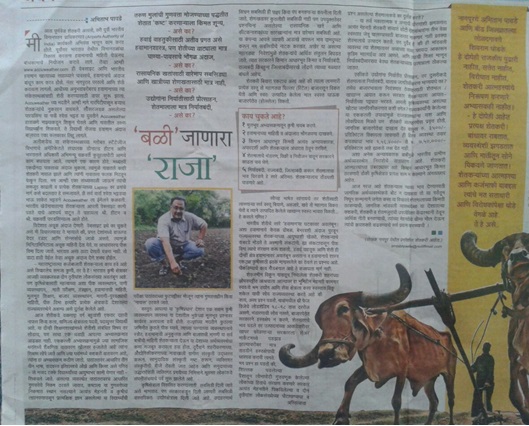 Dr. Ankush Chormule, who does research in agricultural entomology, keeps updating Baliraja with his research work.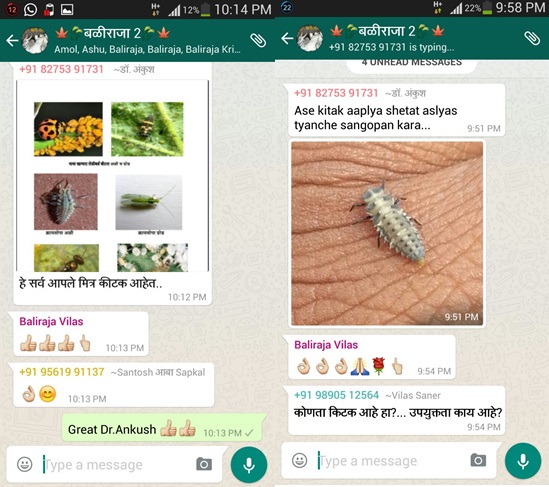 And then there are experienced professionals from other parts of the country, like Mr. Nalin Rai from Punjab. Though Mr. Rai could not contribute a lot to the conversation in the group because he is not a Maharashtrian, he is all praise for the group.
"The advent of technology and the applications, more so applications like WhatsApp, have indeed been able to plug the last mile gap in a most imaginative and efficient manner, which even the inventors of WhatsApp may not have fathomed. After all, it was developed to exchange informal chitchat. But, as is the wont, the practitioners are able to ingeniously bring in modifications in inventions to suit their needs and requirements. The group can share and exchange all the information on a real time basis. Progressive farmers all over the country need to adopt such initiatives in a big way." – Nalin Rai
Impact on various villages individually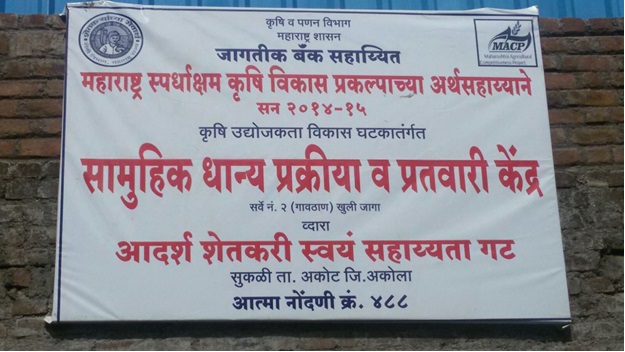 Village: Ekambe, District: Satara
"We used an expensive fertilizer for the growth of pomegranate plants in Ekambe. Once the article was published, we got a request from a horticulture expert to join is. He immediately corrected us and suggested a very cheap fertilizer for the same plantation. The farmers are so happy with this new fertilizer."- Sujay Kumthekar (admin from Ekambe village)
Village Kolhapur
"After reading the article about our group on The Better India, the local newspapers also published the news. This made us famous in the village. Now they come to me for suggestions and to learn about the use of new technology in farming. This has helped all the farmers from Kolhapur to unite and work together."- Krishnat Patil (admin from Kolhapur)
Village: Akot, District: Akola
"After the article, all the villagers were united. We also got support from our SDO, Shri Anil ji Bonde. Through a packaging factory owner who joined the group, we learnt packaging and now we have our own brand of wheat, Ganesh Wheat, which is grown, processed and packed by us." – Vilas Thatod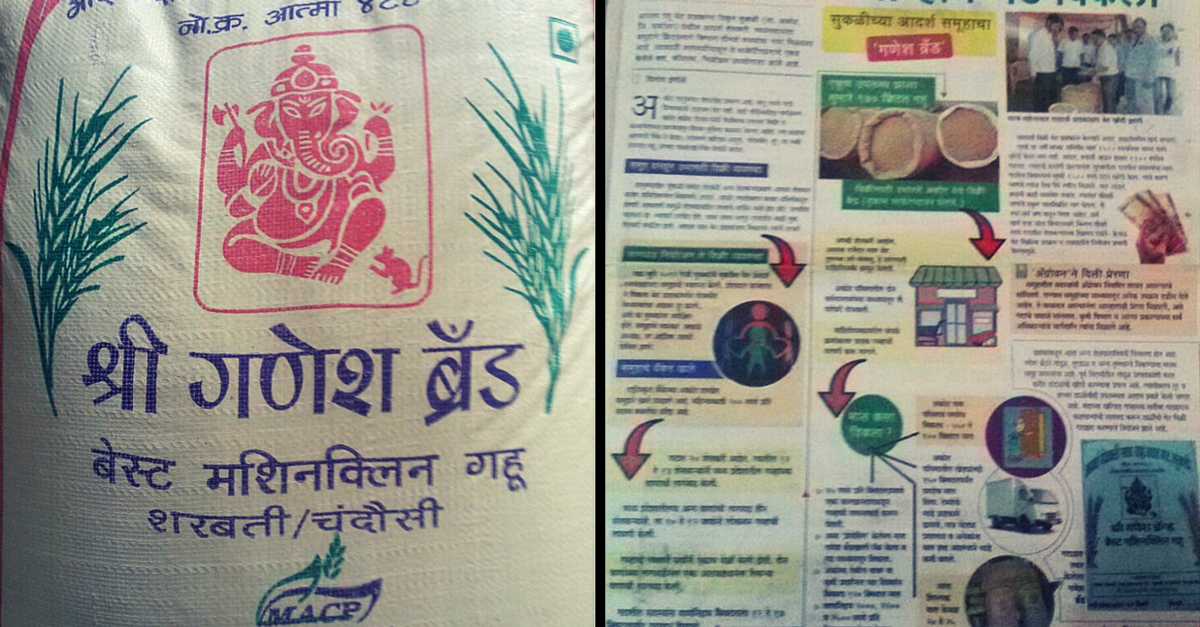 Village: Akola
"Most of the qualified people who were keen to share their knowledge about farming joined us. We get detailed information from them absolutely free of cost, which was an expensive affair for us before. I run an agri clinic in Akola that also trains the youth to learn various agri businesses. I have seen a sort of new confidence in them after Baliraja was on The Better India and NDTV. This is the kind of motivation we need to encourage the coming generations to become farmers and not just engineers and doctors." – Yunus Khan
This is just the tip of the proverbial iceberg on what just sharing stories can achieve. So, have you shared this story yet?
Like this story? Or have something to share? Write to us: contact@thebetterindia.com, or connect with us on Facebook and Twitter (@thebetterindia).
Tell Us More
We bring stories straight from the heart of India, to inspire millions and create a wave of impact. Our positive movement is growing bigger everyday, and we would love for you to join it.
Please contribute whatever you can, every little penny helps our team in bringing you more stories that support dreams and spread hope.