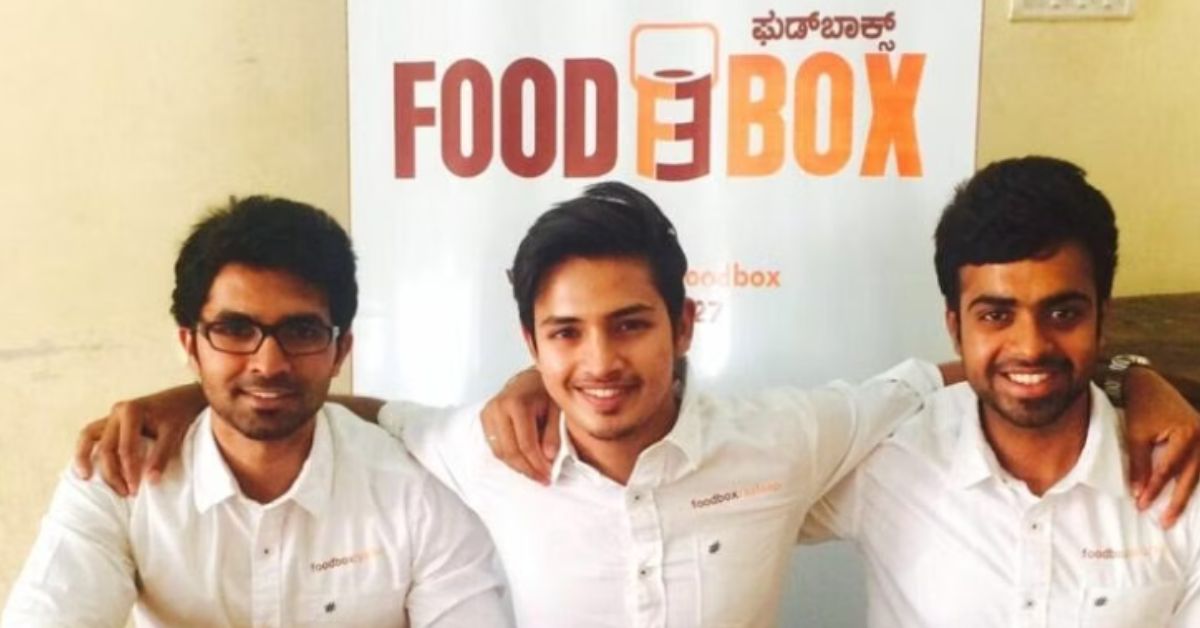 Engineer Murali Gundanna quit his job to start Food Box, which sells affordable home cooked meals across Mysuru using his grandmother's recipes. In this video, he shares his learnings and tips to start a business.
On one fine day in 2015, Murali Gundanna, a software engineer, told his employer that he would not be showing up to work the next day. His reason, he says, was that he had decided to follow his passion for starting a food business.
"The thought of doing something of my own was bothering me. So one day I walked to my employer's cabin and told him that I would not be working from tomorrow," he recalls.
Backed by the culinary skills and managerial capability of his grandmother Indiramma and aunts Usha and Sandhya, the 25-year-old, who hails from Mysuru, started Food Box, which delivers home-cooked food at an affordable price to thousands of registered users.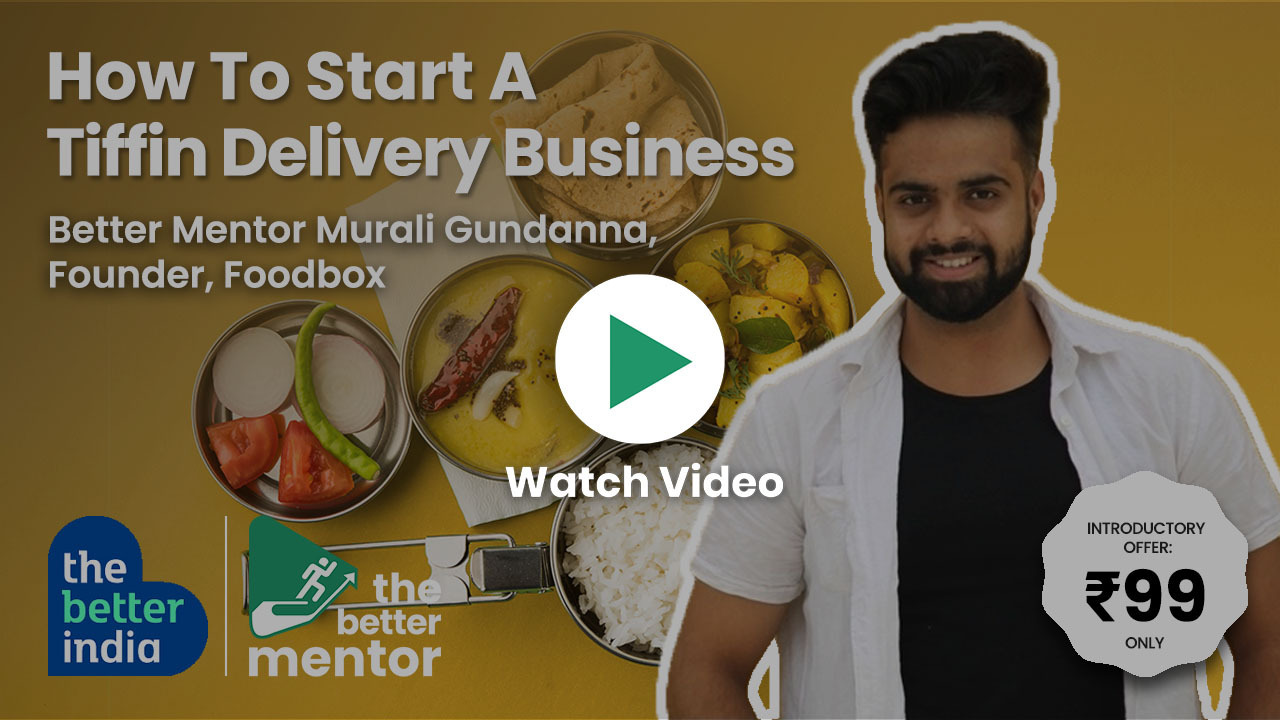 The family used a small garage and borrowed two big stoves to begin their venture. While Murali's grandmother and aunts agreed to support him in cooking meals and deciding the menu, his friends Manju, Vinay and cousin Skanga delivered food that the team prepared.
"We decided to prepare pulao, curd rice, kheer, and fruit bowls. I prepared a list of 40 friends and acquaintances," he tells The Better India.
The team knocked on the doors of Mural's friends from the IT sector, juniors from college, and others. "[We visited] the Hebbal industrial area J L Purram, K D road, Chamundipuram, Shrirampur, and Siddhartha layout to hand over the food."
"I told them that this is what I would be doing from today, and requested them to spread the word for me," he adds.
Home-cooked meals for Rs 70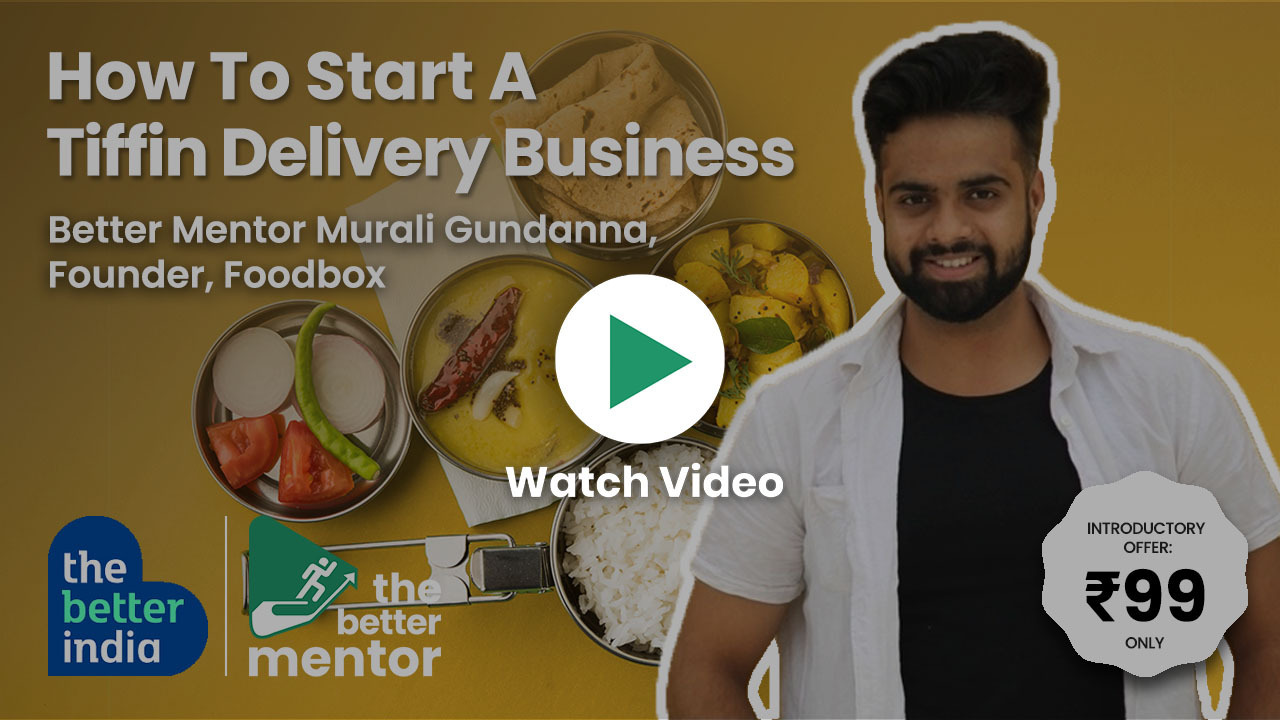 With a variety of food items such as ghee palak dal khichdi with raita, balekai bajji, kesari bhat, puliyogare, kheer and thatte idli, Food Box offers breakfast, lunch, dinner, and snacks at affordable prices, starting from Rs 70 per meal.
The entrepreneur believes he has redefined the quality of food with balanced nutritional value at an affordable price. As per Murali, 30 percent of Food Box's regular customers are doctors, and a majority order food daily. "We have many customers ordering all three meals of the day. We have variation and demand to be creative in the menu," he adds.
While the menu on other days switches from North Indian to South Indian to Chinese, traditional food is offered on Wednesdays and Fridays. The food venture has a team of 27 professionals and chefs.
From getting orders for 15-20 boxes a day initially, Murali and his family now receive orders for 2,000 boxes a week. They have 45,000 registered users in and around Mysuru, and so far, the startup has made 3,00,000 food deliveries​.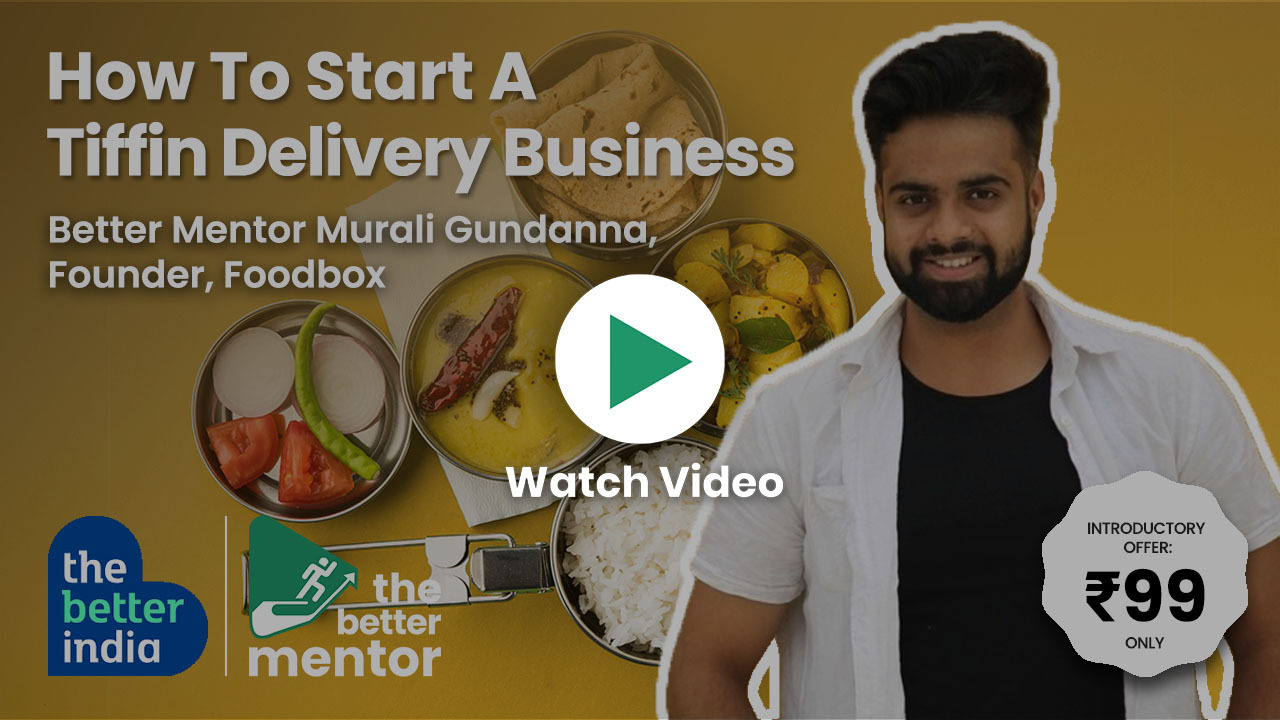 "After a month of starting the business, we had the opportunity to serve Narayan Murthy and have got this opportunity multiple times since then."
In 2019, Murali became the first online food supplier in Mysuru after setting up the first outlet of Food Box at Chamundipuram. The food venture began with zero investment and zero profits for the initial six months. But now it makes a revenue of about Rs 1.5 crore a year.
Murali's grandmother passed away in March 2020, but her culinary prowess lives on through his efforts to spread her talents across the city.
In this video, he shares his learnings and tips to start a business. Click here to watch his business secrets, the do's and don'ts of starting a venture, and his biggest mantra for becoming a successful entrepreneur.
Edited by Divya Sethu