The Indian Space Research Organisation successfully ground tested the country's first High Thrust Cryogenic Rocket Engine on Monday. Here is congratulating the teams of scientists at ISRO, who made this possible.
In what could be termed as a major milestone for India's space program, the Indian Space Research Organization (ISRO) has successfully ground tested the country's first indigenously designed and developed High Thrust Cryogenic Rocket Engine.
"The cryogenic rocket engine was hot tested for a duration of 800 seconds on July 16, 2015 at ISRO's Propulsion Complex at Mahendragiri, Tirunelveli District, Tamil Nadu", says a press release from ISRO.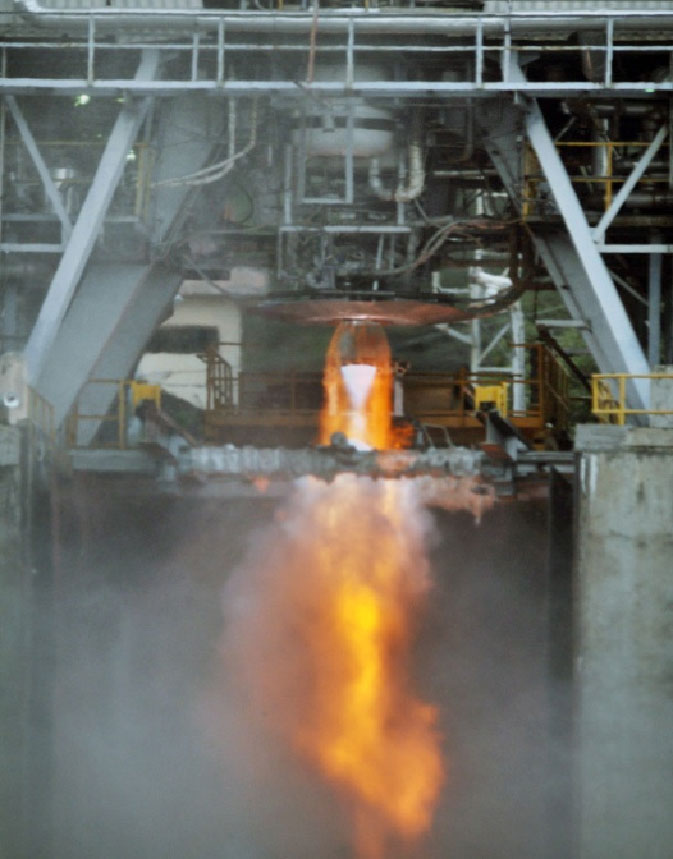 The salient features of the cryogenic rocket engine are:
Propellants: Liquid Hydrogen (LH2) at 20 Kelvin (-253 degrees C) and Liquid Oxygen (LOX) at 80 Kelvin (-193 degrees C)
Igniters: Pyrogen.
Among the various subsystems of the engine is the Liquid Hydrogen and Liquid Oxygen high speed turbo pump system, which rotates at a speed of 36,000 rpm with a power level of 2 MW.
Photo Credit: Flickr
According to ISRO, "this high performance cryogenic engine was conceived, configured and realized the by Liquid Propulsion Systems Centre (LPSC), the lead center of Indian Space Research Organization (ISRO) responsible for developing liquid propulsion systems for Indian Space Programme. The Engine design was totally in-house effort with experts from different fields like fluid dynamics, combustion, thermal, structural, metallurgy, fabrication, rotor dynamics, control components, etc., working together. The fabrication of major subsystems of the engine was carried out through Indian Industries. Assembly and Integration of the engine and Testing were carried out in ISRO Propulsion Complex (IPRC), at Mahendragiri".
Eventually, the engine will be used for powering the upper Cryogenic stage (C25) of the next generation GSLV Mk-III launch vehicles of ISRO.
This will propel ISRO into the elite space club capable of launching four tonne class satellites. But before induction (or flight stage realization), the C25 Cryogenic stage will have to undergo further tests in high altitude conditions and as part of the 'In-stage' configuration mode.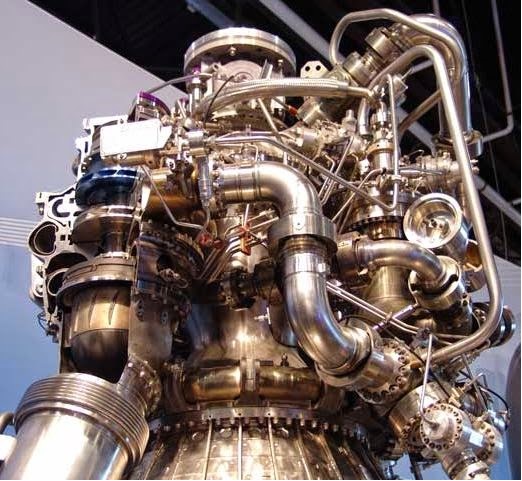 The teams of ISRO scientists need to be congratulated for mastering this complex high performance cryogenic propulsion technology, and most importantly for their untiring efforts in indigenously designing and developing the High Thrust Cryogenic Rocket Engine.
Like this story? Or have something to share? Write to us: contact@thebetterindia.com, or connect with us on Facebook and Twitter (@thebetterindia).
About the author:Sharath Ahuja works at the Indian Institute of Science, plays badminton, billiards and snooker and is also an amateur photographer.