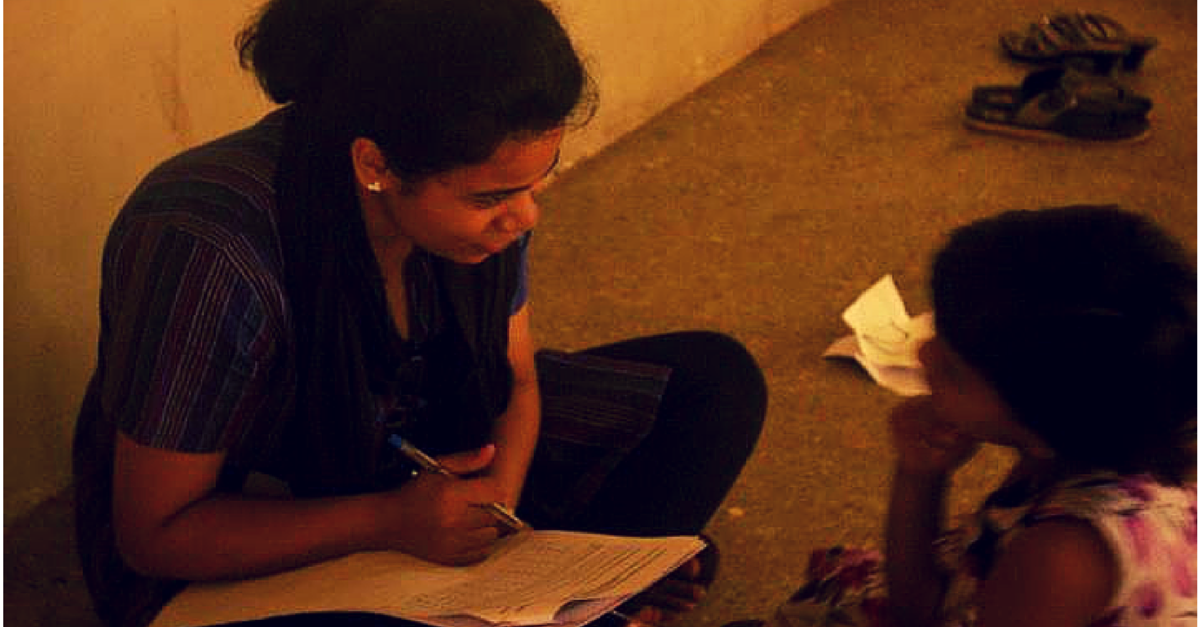 Angeline Dias, a 2013 Fellow at Teach For India and now a Manager of 16 Fellows, talks about her journey of applying to the Fellowship and the impact that decision had on her own life as well as the lives of the kids she taught. She talks of her difficulties and how overcoming them changed her beliefs and the mindsets of the parents of her children.
For all the people wondering about the journey of a Teach For India Fellow, Angeline Dias's story is a perfect example. Her story is an inspirational one. Read more to know why.
She is just 22 years old and has already traversed the challenges of being a teacher to thirty-six 6th graders from low-income communities, a friend to their parents and families, and now a mentor to a group of Teach For India Fellows as their Program Manager. Angeline Dias, or 'Angie' as she is lovingly called, reflects a depth of thought that belies her years and a vivacious tenacity to explore even the seemingly impossible.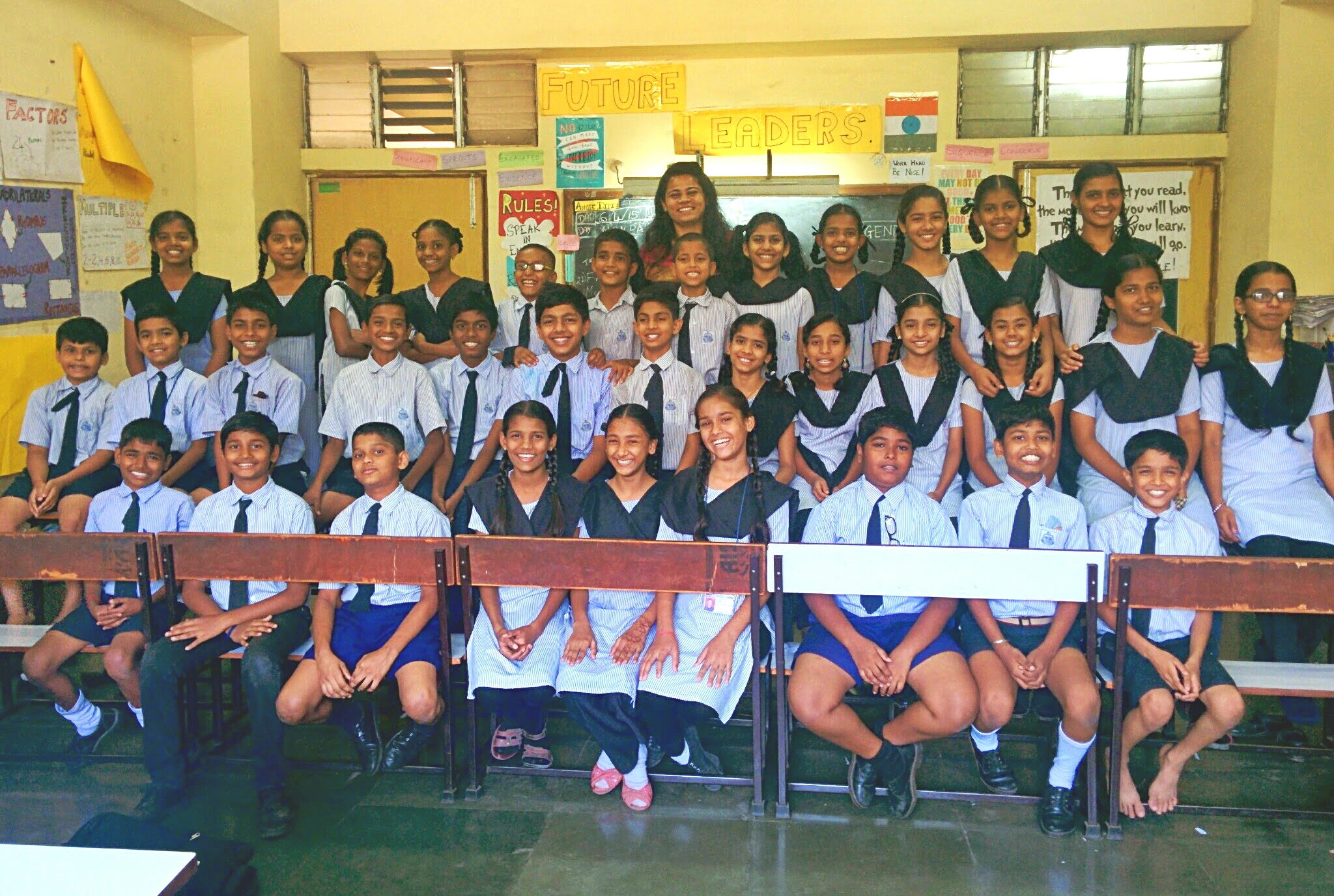 Angie was born and brought up in Mumbai in an area called Parksite, which is a small community of about 20-30 apartments, together in a chawl system, in Vikhroli. It was when she was in her 10th grade, back in 2009, that Teach For India began its operations in Mumbai. Her brother came home from college and showed her an ad in the newspaper about the TFI Fellowship program. "I was sold on the idea of working towards educational equity right then and there" she says, "The reason was simple – I came from a low-income community myself and so understood the problems that the lack of a quality education posed for children. And I wanted to be able to do something about this need gap." A few years later, during her BA final year at St. Xavier's College, Mumbai, Angie overheard some friends animatedly discussing about the TFI college career seminar they had just attended and that was when she knew her moment had come.
Angie was selected to be a part of Teach For India's 4th cohort of 2013-15. "We started with a 5 week intensive training module called "Institute" and then moved into our respective assigned cities, schools and classrooms. I remember entering Institute thinking I couldn't be better prepared to take this head on but just a few days into the module, I realized that I literally knew nothing!" she reminisces with a smile.
Though, Angie and her cohort continued with bi-weekly training sessions even after Institute concluded, the classroom became her biggest challenge. "My kids were too accustomed to the previous Fellow and I failed at being able to connect with them on that same level. It was a task trying to get them to listen to me and I was unable to get my points and ideas across. All of this resulted in poor planning on my behalf, and the frustration of it all, took a toll on me; I remember crying almost every day after school! Then mid-year results came – and I saw a marked rise in academic growth in my class. That's when it hit me – my kids were willing to work hard even when I wasn't able to give them my 100%. I had no excuse to give up when they didn't! And if this is what I'd achieved with less than 100%, imagine what I could do if I strived to give them my 120% everyday!"
She brought her focus on values into her Teach for India classroom with a clear vision for her kids. In addition to academic goals, Angie envisioned them to be able to choose between wrong and right, be responsible for their behaviour and never give up on what they believed in. She took on the role of teacher, parent and friend, all at the same time, and worked relentlessly to bring hope into her children's lives and place them on better life paths.
"When I was introduced to Atul, he was a sulky pre-pubescent kid whose defensive reaction to being made fun of due to his dark complexion throughout his childhood was anger. He was beating other kids just for kicks and it was next to impossible to get him to listen. Several individual conversations & class discussion sessions on racism later, I made Atul have honest conversations with his classmates and at the same time suggested laughter as a solution to his anger outbursts. Today, he has become someone who cracks jokes even in the most difficult of situations and stays calm no matter what the day throws at him. Then there was Aamir who had suddenly started to resort to foul language in class. A candid conversation with his friend revealed the peer pressure behind his behaviour. All I did was sit him down and explain what the bad words that he was throwing around actually meant. Being the mature kid he really was inside, he realized that I wasn't going to judge and so opened his heart out to me – something that helped me help him."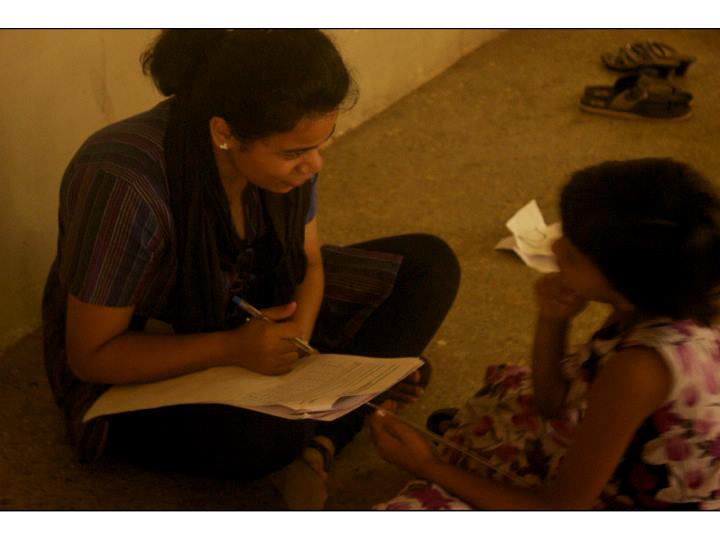 Along with working with her kids, Angie also started to go for community visits 2 months into her Fellowship. "The first few were really bad. Parents had some serious doubts on how could a 20 year old BA graduate possibly shoulder the responsibility of educating their kids! I realized that if the parents were not invested in their kids' education, the children wouldn't be either. And so to tackle the problem from root up, I started to hang out with them after school – a cup of tea, a casual conversation – all this helped us understand each other better. I saw class attendance improve thanks to parents who became convinced of why going to school was important for their child."
As she approached the end of her Fellowship, Angie slowly learnt to believe – in her kids, in herself and most of all in the vision that one day all children will attain an excellent education. Her kids became her biggest success.
"I cannot describe how elated I've felt when I heard of Injamul achieving merit in his scholarship exam and being government funded till graduation as a result! Or when Atul shared his vision for himself at a Teach For All conference as the student speaker!"
– Angeline Dias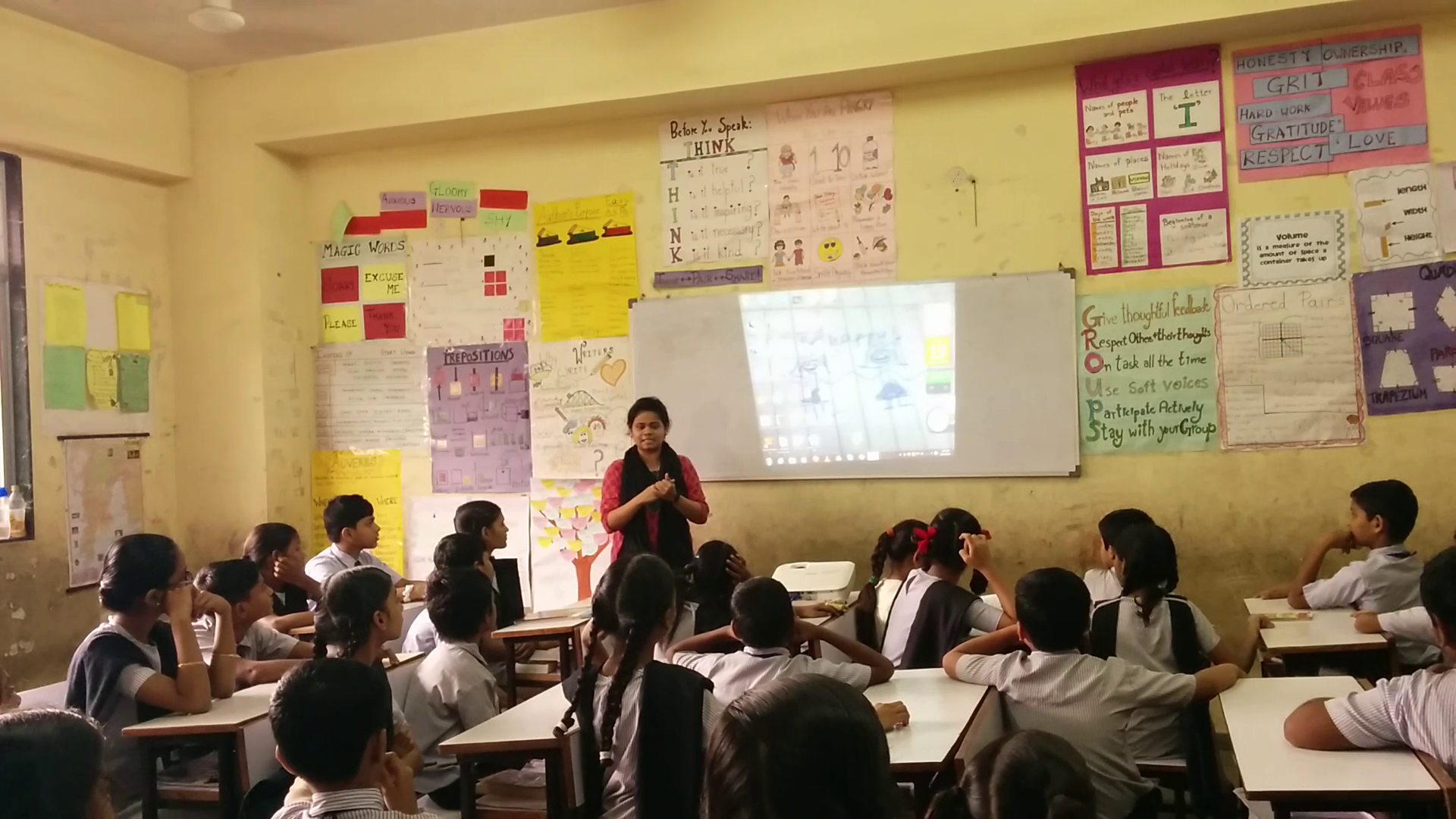 Today, as she manages 16 Fellows between the ages of 20 to 50 who are together making an impact over 640 kids, Angie can't help but attribute her biggest learning to her Fellowship experience.
"The Fellowship experience has been mind-blowing; all of us have emerged as leaders in some way because this journey was all about pushing us to give better than our best and raise our bar of excellence to a new level each day. I think people outside Teach For India perceive it to be a one-man mission. It is almost as though the educational inequity is just a TFI problem and there comes a pat on the back every now and then. What many don't realize is that this is everyone's problem, that a few people can't change the world but if everyone comes together, we'll be sure to make a difference!"
– Angeline Dias
We all dream of bridging the educational gap and bring about systemic change to the state of education in India. Here's to visionaries like Angeline who're striving to make such dreams a reality!
Applications to the 2016-18 Teach For India Fellowship program are now open. Apply now at http://apply.teachforindia.org/user/register
Written By Alankrita Khera – Manager, Communications – Teach For India
Like this story? Or have something to share? Write to us: contact@thebetterindia.com, or connect with us on Facebook and Twitter (@thebetterindia).
We bring stories straight from the heart of India, to inspire millions and create a wave of impact. Our positive movement is growing bigger everyday, and we would love for you to join it.
Please contribute whatever you can, every little penny helps our team in bringing you more stories that support dreams and spread hope.
Tell Us More