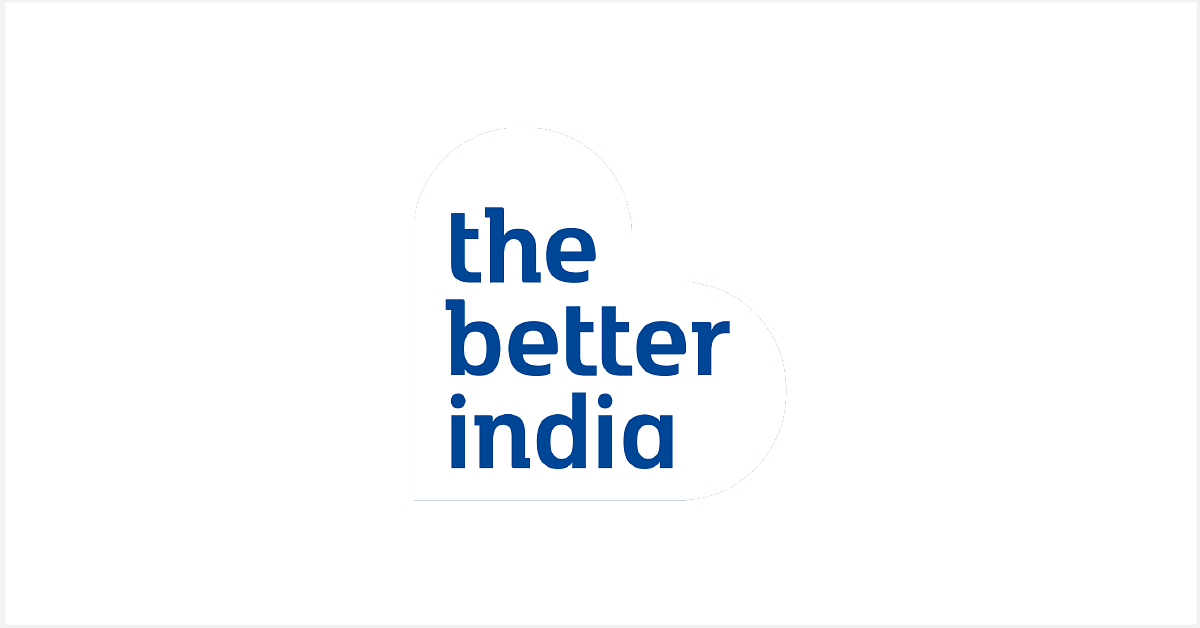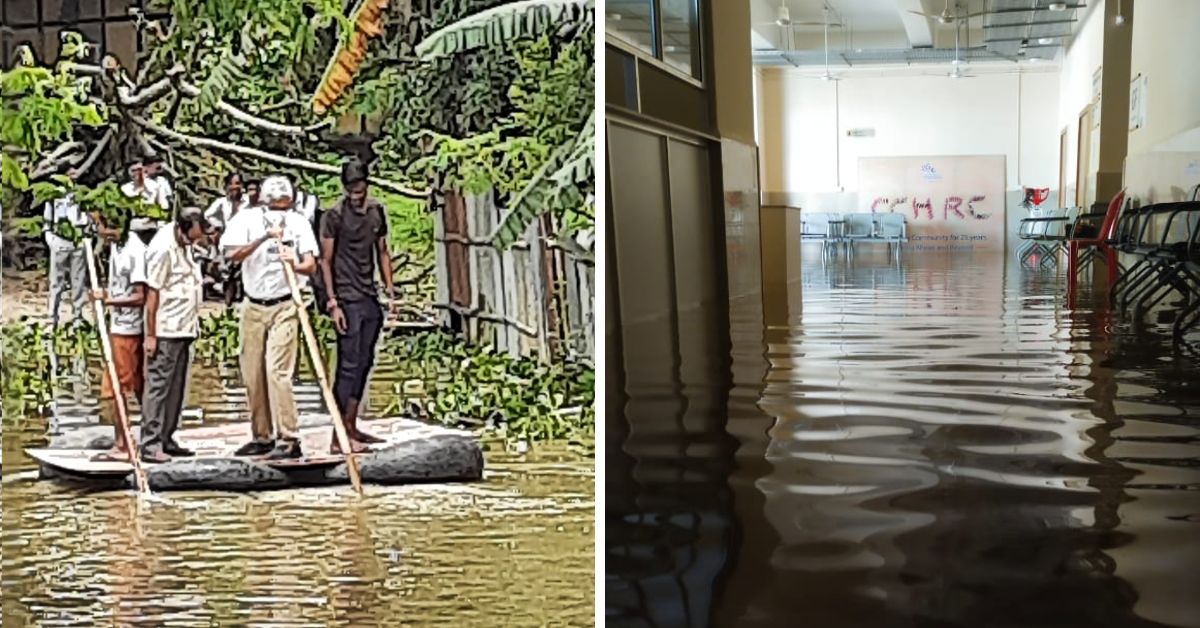 Assam Floods: At the flooded Cachar Cancer Hospital in Silchar, Padma Shri Dr Ravi Kannan is ensuring that treatment of poor patients doesn't stop. A picture of him on a makeshift boat is going viral.
The Assam floods have thus far affected 32 districts of the state, wreaking havoc in the lives of around 54 lakh people. While waters are slowly receding in some areas, over 22 lakh people are still affected. Over 100 people have died because of the disastrous calamity.
The Army, the National Disaster Response Force (NDRF), the State Disaster Response Force (SDRF), and other agencies are engaged in rescue and relief operations through the flood waters.
In Silchar, many parts of the Cachar Cancer Hospital and Research Centre are completely submerged because of the floods. Due to this, patients have been critically affected and are being transported on makeshift boats.
Surgical oncologist and director of the hospital Dr Ravi Kannan is checking how safe the conveyance of these makeshift boats is at the hospital. "We've created a raft. We took four lorry tubes and put plywood across them and tied it up. We're ferrying patients up and down across that in front of the hospital," says Dr Kannan in an interview with The Better India.
Sharing a photo of the doctor checking the boat, surgical oncologist and head of the department Dr Ritesh Tapkire tweeted about Dr Kannan.
Dr. Ravi kannan himself checking for the safety of conveyance across flooded water at the hospital entrance by rowing the makeshift boat. .. pic.twitter.com/PqaVNqP7xt

— Ritesh Tapkire (@riteshtapkire) May 20, 2022
Due to the floods in Assam, @CCHRC_Silchar patients have been critically affected. Not only is the hospital on food and water shortage, but patients are being transported on makeshift boats. @gpsinghips @dccachar @TheAshokSinghal Please look into this and provide #HelpForCachar. pic.twitter.com/RjSQJRzSEY

— Varshini Vijay (@VarshiniVijay_) June 26, 2022
"The hospital is marooned but outside there's an area available. We have set up an OPD there, where chemotherapy, drawing blood, etc. is being conducted. And patients that need more attention we're ferrying them in on the makeshift raft," adds Dr Kannan.
There's also an acute shortage of food, water, needles, and money for boats, he adds.
Dr Kannan added that they're now starting to go to patients' homes because many of them are marooned and aren't able to travel to the hospital. "Right now, we are somehow going to the homes of patients who are extremely sick and transporting them to the hospital. But patients who are relatively stable, we've to start looking at them also, because we cannot delay cancer treatment too much."
Once the waters recede, they will also need money for rehabilitation since many of Dr Kannan's patients' and colleagues' homes have been damaged or completely submerged. "We need the help to find resources to rebuild all of this," he adds.
Dr Pramesh CS also spoke on a Twitter thread about how cancer treatment like chemotherapy is happening on any available space like roads and space outside the hospital. Outpatient clinics are also being run under trees. He added that the hospital was short of supplies and was looking for donations, providing their bank information.
For contributions from within India: https://t.co/Ycr8ba707X
For bank transfers: Name of the bank: State Bank of India
Branch name: New Silchar
Account number: 10390516728
MICR number: 788002003
IFSC Code: SBIN0005922
Account name: Cachar Cancer Hospital Society 10/n

— Pramesh CS (@cspramesh) June 26, 2022
The Cachar Cancer Hospital in Silchar is in need of help because of the ravages of the Assam floods. Many parts of the hospital are under water, but they are still maintaining cancer services through whatever means are available. Please share this appeal to support them. pic.twitter.com/Kgzc2Hmjnh

— Prathamesh Pai (@drprathameshpai) June 26, 2022
Dr Ravi Kannan moved from Chennai to Assam in 2007, leaving behind his settled life to help patients. "From day one, we just kept reacting to situations, whether they were related to finance or manpower or infrastructure," Dr Kannan had told The Better India in a 2016 interview.
He slowly grew the hospital, adding more beds and hiring more nurses, starting home visits, employing those who came with patients as attendants, and responding to other local problems as they came up.
Sources:
Assam Floods In Visuals by TimesNow, 27 June 2022.
Assam flood condition improves; 5, including 4 children die, 22 lakh hit by IndiaTV, 27 June 2022.
Assam floods death toll rises to 126, over 22 lakh people still affected by Pallav Bora, 26 June 2022.
Assam Floods: Water Level Receding But Over 22 Lakh Still Affected by NDTV, 27 June, 2022.
More die in Assam floods, 54-lakh affected by The Hindu, 21 June, 2022.
One Doctor Is Quietly Building a World-Class Cancer Hospital for the Poor in Assam by Meryl Garcia, 10 March 2016.
Edited by Yoshita Rao