With many blockbusters to his credit including 'A Wednesday' and 'Toilet Ek Prem Katha', filmmaker Neeraj Pandey opens up about his process and journey so far.
"If I weren't making movies, I am not sure what I would be doing. I was not cut out for anything else," says filmmaker Neeraj Pandey, who made films like A Wednesday (2008), Special 26 (2013), M S Dhoni: The Untold Story (2016) and Toilet: Ek Prem Katha (2017).
His latest offering, Bandon Mein Tha Dum! is a thrilling four-part documentary series that is based on India's test-series win against Australia in 2020-21. Peppered with behind-the-scenes footage, and narratives from the winning squad and the coaches, it sheds light on the struggles that the Indian cricket team had to navigate ahead of their victory against Team Australia.
"By the end of the third test, we had an inkling of what a great story this could be. If India managed to put up a win in the fourth match it would be a story that had such a great potential to be told. It showed the resilience and spirit of the men in blue," he says.
Having moved to Mumbai over two decades ago from Howrah, Neeraj like many others came to the city with a bag full of dreams and stories to tell. Picking real-life stories of everyday heroes and making them into blockbusters has been his style of filmmaking.
"These are such inspirational stories. Sure to inspire others in a way. There is anyway so much gloom around us and I don't think I will be able to make a movie on hopelessness or pathos. I would like people to take away some good from what I am making," he says.
"I like my stories to be rooted in reality," he adds.
A childhood filled with movies and books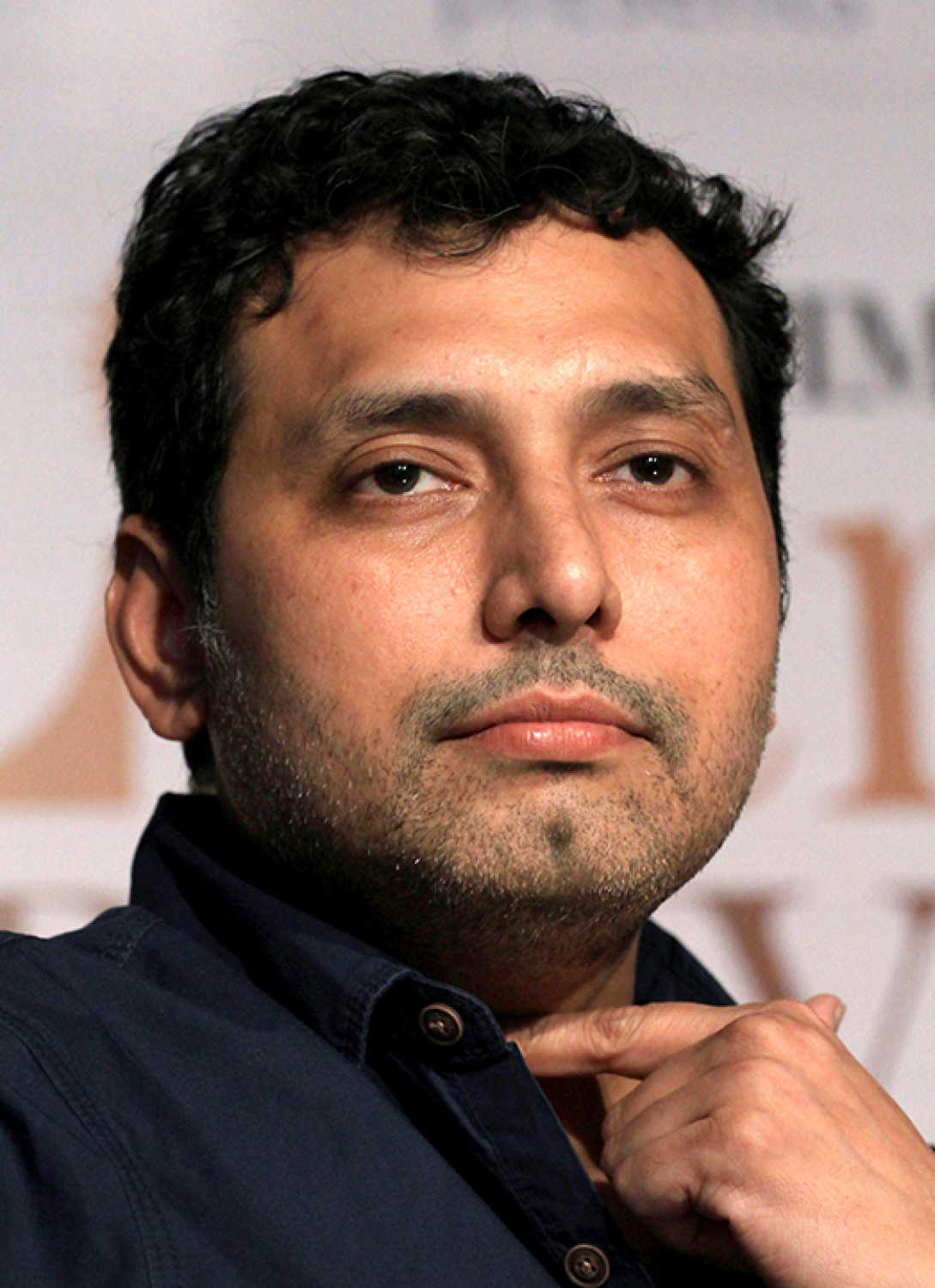 "As a young boy, I would devour both movies and books. I loved stories. I was, however, not the brightest student academically. The one subject I enjoyed was English literature and disliked all others," he says.
Neeraj's dad was insistent on him completing his graduation and that was how he ended up pursuing English literature at Delhi's Aurobindo College in 1992. "My father would encourage me to watch all kinds of cinema. He was not a part of the industry in any way but perhaps saw my love for cinema. There was never any resistance from him in my watching movies from around the world over," he adds.
He recalls watching Kaagaz ke Phool (1959), one of his favourite movies, many times as a young boy. He also gushes about films like It's a Wonderful Life (1946) and movies directed by Billy Wilder. He continues, "It was also the time when VHS (Video Home System) became accessible to the common man and that in turn opened up a whole new world for me," he says.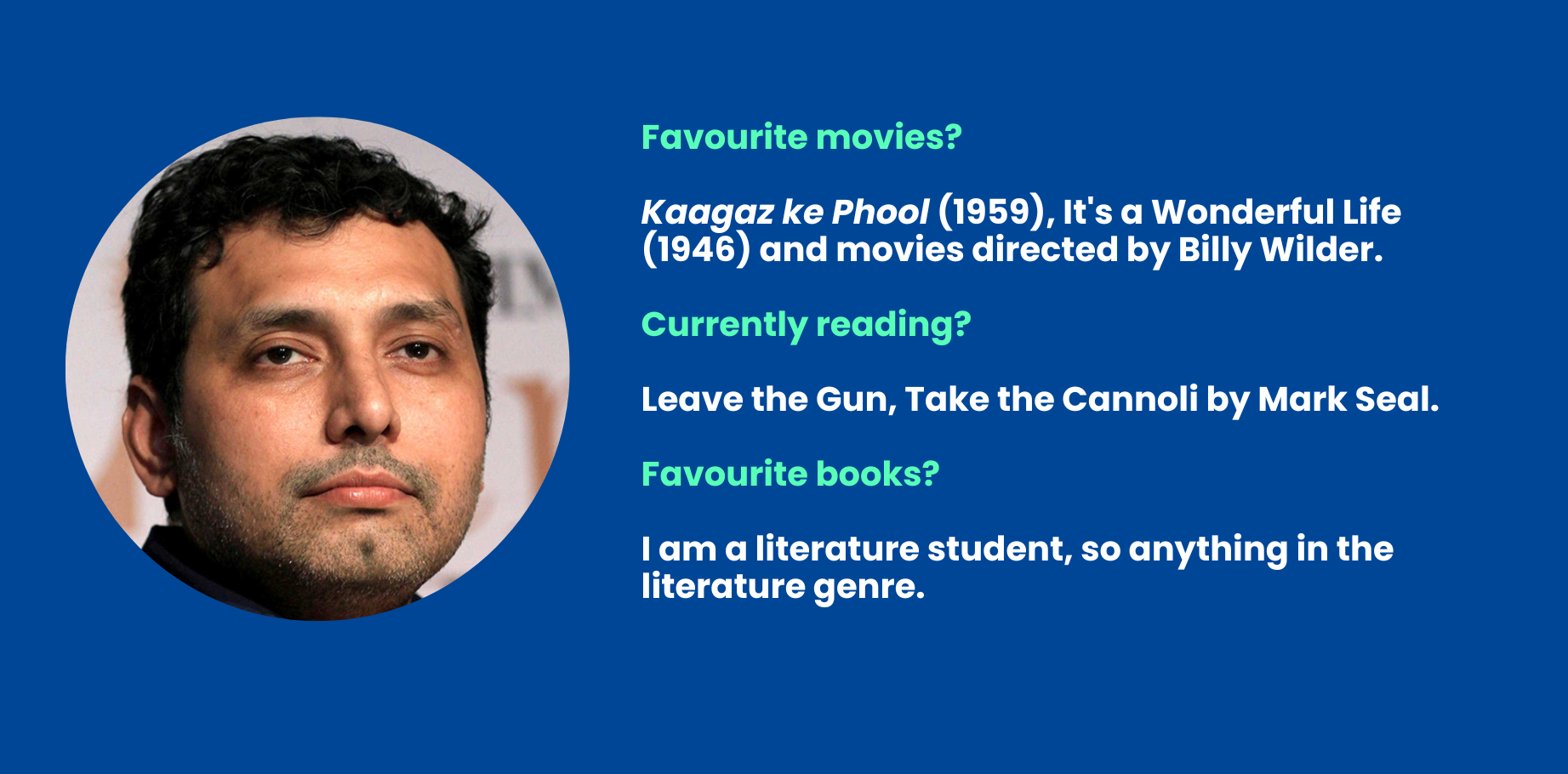 After he completed his graduation from Delhi, Neeraj moved to Mumbai and started working on various small television projects. While 'A Wednesday' was the first script that got made, he says that three earlier scripts met with rejection.
"I was a rank outsider when I started. Whatever I learned was thanks to the television projects I got to work on. They were the perfect training grounds for me," he says.
On the subject of Bandon Mein Tha Dum! he says that he enjoyed playing cricket and watching it as a young boy growing up in Howrah. He says, "I was into all kinds of sports. Cricket, however, was always something special. As a kid, it was always something that fascinated me. While I do not play anymore, I enjoy watching the game," he says.
Given this was his first foray into documentary filmmaking it was a challenge to come out of the fictional mold he was used to. "There were so many hours of footage and interviews that we had to sift through. It was both exhilarating and exhausting," he says.
The historic triumph happened at Gabba where Australia hadn't lost a test match for more than three decades. But the victory wasn't an easy one.
Border-Gavaskar Trophy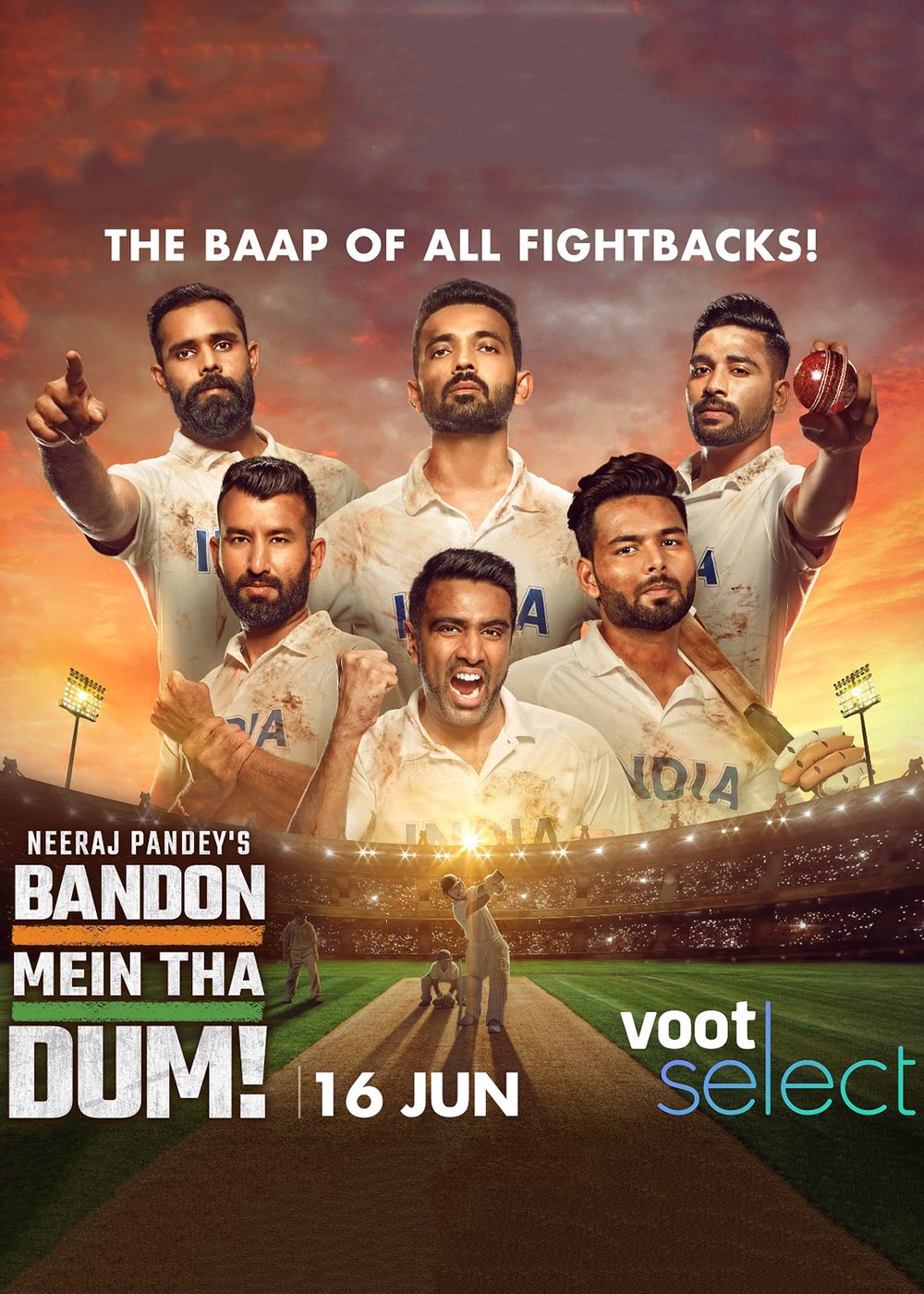 The first edition of this series was played in 1996, named after Sunil Gavaskar and Allan Border, who were the first cricketers to score 10,000 runs in Test cricket. They were also the highest run-getters in the longest format of the game for quite some time to come. With 16 tournaments played thus far, India has managed to clinch the title nine times.
On filming of Bandon Mein Tha Dum!, Neeraj says, "We had Ajinkya Rahane, who was captaining [team] India after Virat Kohli left. While from the Australian side we had Tim Paine, who was the captain of his team. We also had inputs from Ravichandran Ashwin, Cheteshwar Pujara, Rishabh Pant, Hanuma Vihari, Pat Cummins, Peter Lalor, an Australian cricket writer amongst many others," he adds.
Getting the cast they wanted, despite the India team's hectic schedule is something that Neeraj is stoked about. "With all the players being in and out of the bio-bubble and their strict quarantine rules aligning with their availability and shooting accordingly was perhaps the most challenging aspect of it all," he says. Shooting remotely given the restrictions that were imposed on travel posed another challenge.
He adds, "In a docuseries, there is no scripted content. Our job is merely to probe and nudge them to speak about both comfortable and uncomfortable scenarios. Getting their reaction to things that have already occurred is what we are trying to do."
"My interaction with the players has to be the highlight of making this docuseries for me. Learning about how each of these players cope with so much pressure was extraordinary. For them there is no chance of any retake, no matter what mistake one makes, they have to look forward," he says.
This docu-series is currently streaming on Voot and can be watched online.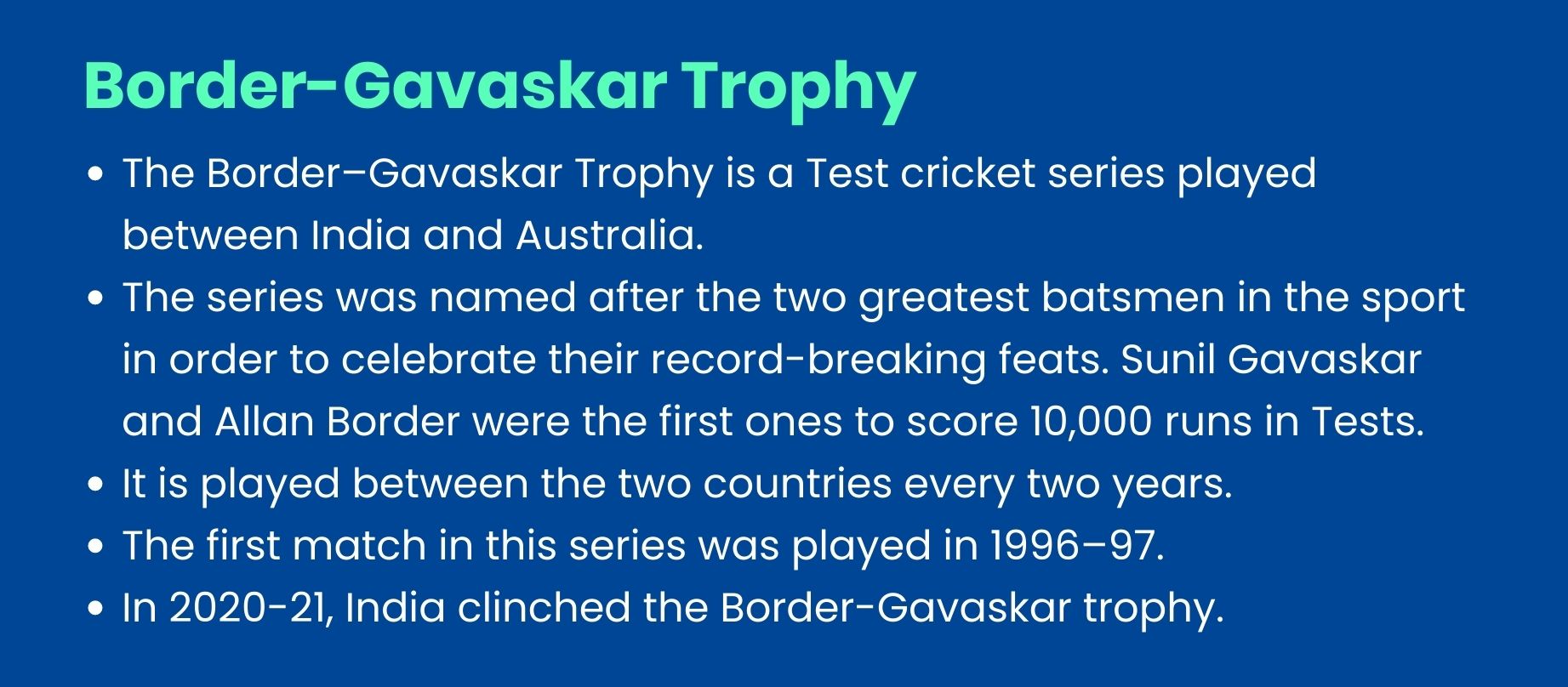 (Edited by Yoshita Rao)