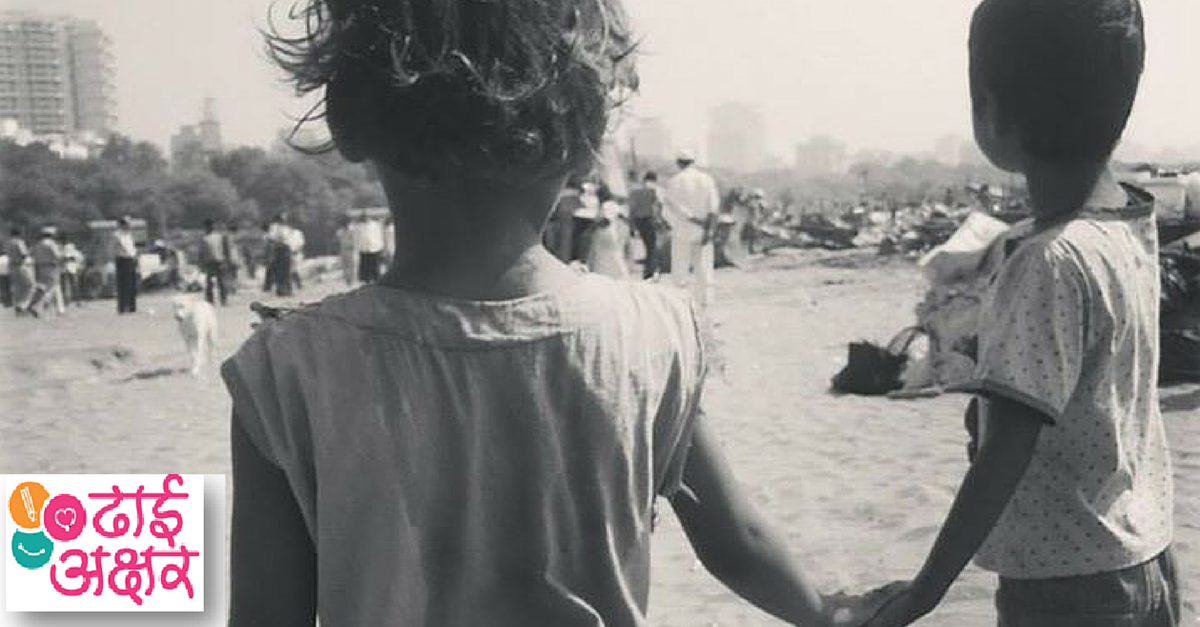 Most underprivileged children are unable to find solace in their childhood. The difficulties they face, financially and emotionally, are so persistent that they barely have time or mental space to enjoy basic recreational moments, such as reading or playing with toys. One NGO is fighting to give them back their rightful childhood.
Many underprivileged children are unable to find time to just have fun and be kids during their childhood — they are busy helping at home or working to support their families from a very young age. The difficulties they face, financially and emotionally, are so persistent that they barely have time or mental space to enjoy basic recreational moments, such as reading or playing with toys. One NGO is fighting to give them back their rightful childhood.
"Pothi Padh Padh Kar Jag Mua, Pandit Bhayo Na Koye
Dhai Akshar Prem Ke, Jo Padhe so Pandit Hoye"
(Having read piles of books and scriptures, people died, but failed to become scholars
Only the ones who read two and half letters of love, gained scholarly wisdom).
– Sant Kabir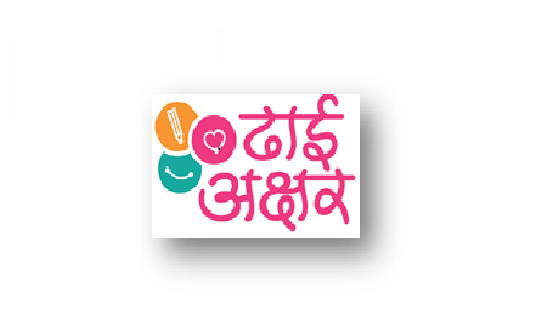 Nyla Masood works in the Hindi film industry and is a costume designer by profession. It was while working with director Amol Gupte on the films Hawa Hawai and Stanley Ka Dubba that she had the opportunity to meet several underprivileged slum kids.
She began volunteering at a school for them that held classes for two hours, four times a week — except, it wasn't a place the kids could call their own. It would be used for other purposes afterwards, and the kids always wanted more. These kids mostly belonged to the slums of Versova, a suburb in Mumbai. It was while she was interacting with them that she realized they had no access to a space or resources for recreational activities like reading or playing.
After volunteering for about six months, Nyla, along with a friend, Shahla Raza, took the initiative of starting Project Dhai Akshar.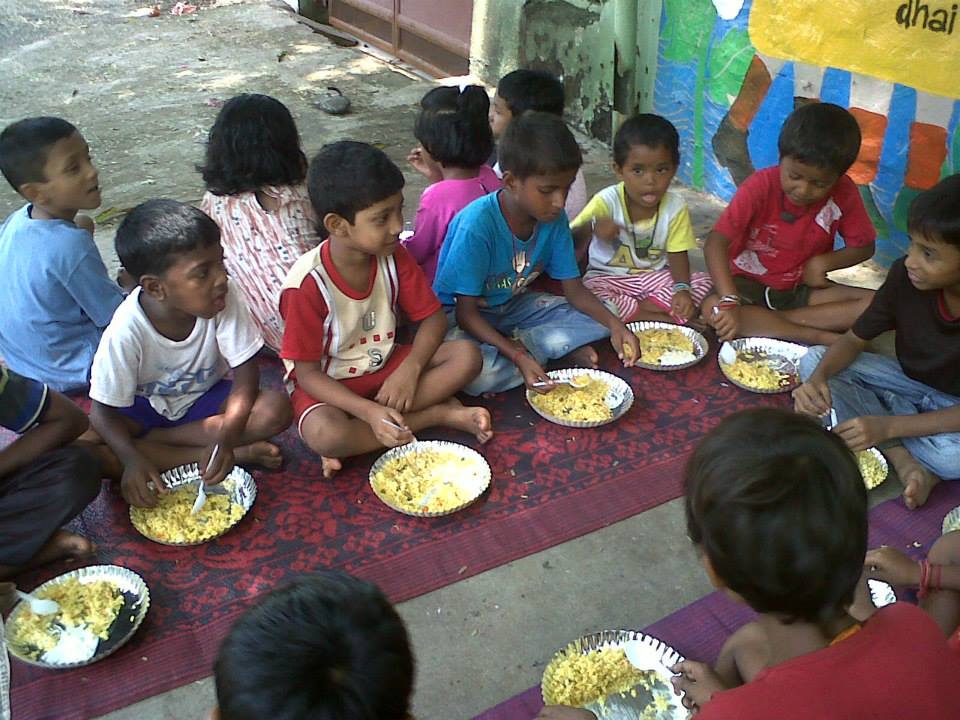 So, what exactly is Project Dhai Akshar?
It is a cause
"Our NGO, Project Dhai Akshar, provides these children with a recreational learning centre where they can productively use their time. We have rented a place close to where these children reside, where we have a kitchen, a bathroom, a reading room and a main room where the children indulge in a variety of activities and at the same time learn practical life skills."

– Nyla Masood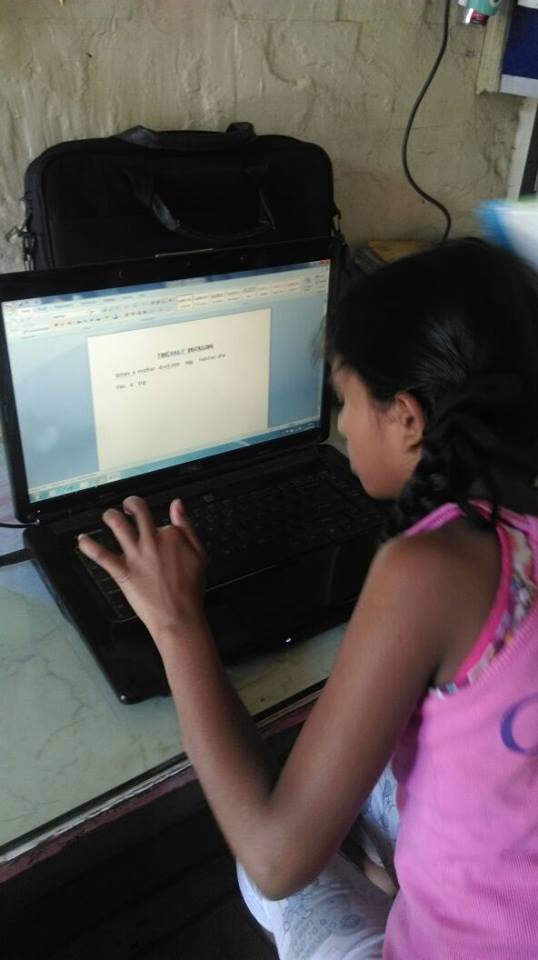 The centre remains open for four hours everyday, Monday through Saturday, and sometimes even on Sundays if the children insist. Once Nyla and her friend had set it up, they had to hire someone to attend to the kids regularly. There is a full-time teacher who is exceptionally dedicated towards the children and another lady, who assists the children for their physical needs.
Nyla began this NGO because she wanted to provide the children with a space where they could indulge in recreational activities. Most of the kids do not have access to any library or toys at home.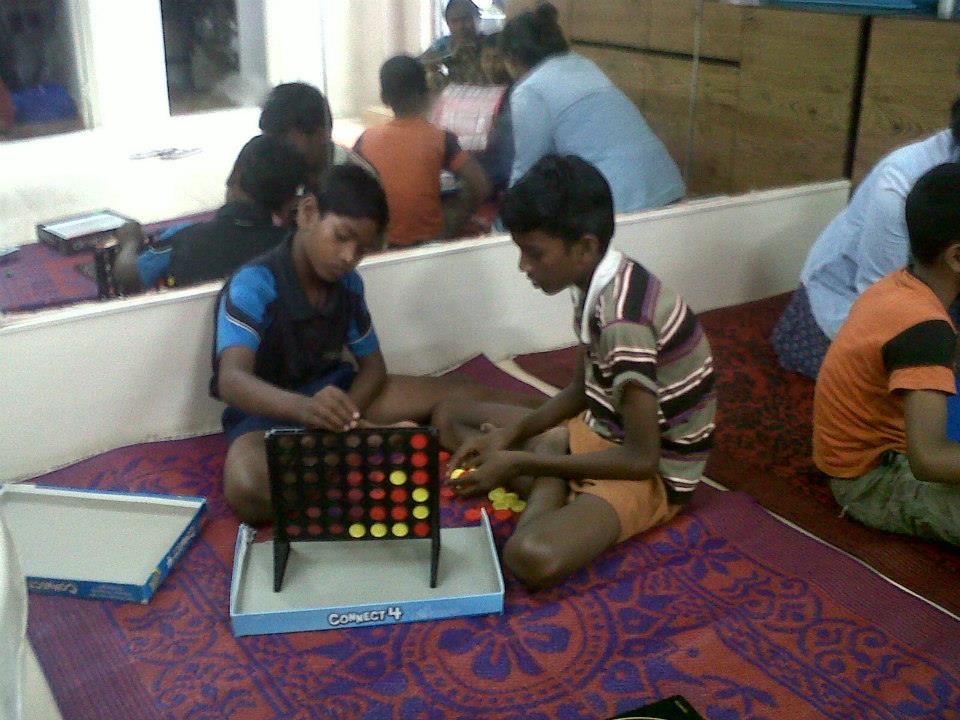 She helps kids take out books from the library and the ones who cannot read are given picture books. She has her friends and other volunteers come in and teach the children various things like chess, music, art, etc. They also hold weekly debates. Starting this month, they are extending their hours to add another extra hour dedicated completely to school work, since a lot of kids come in requiring help with the same.
"The children have had various outings, and we have managed, with the help of a few sponsors, to take them for educational and children's plays and a trip to Nehru Planetarium as well as to watch a children's film. They have also been provided with a full health check-up and a visit to the dentist. The children are given healthy, wholesome snacks daily."

– Nyla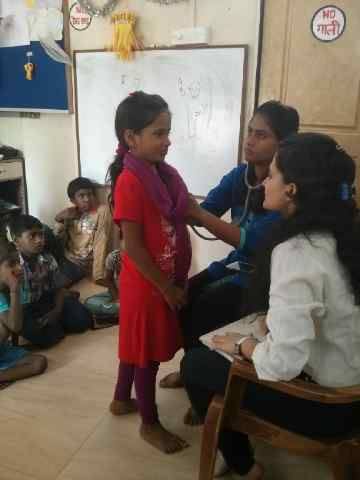 It is a challenge
These children come from homes where poverty, hunger and violence are commonplace. There are kids whose parents are substance abusers and they require money to continue their abuse. The hardships these kids face at that young an age robs them of their innocence.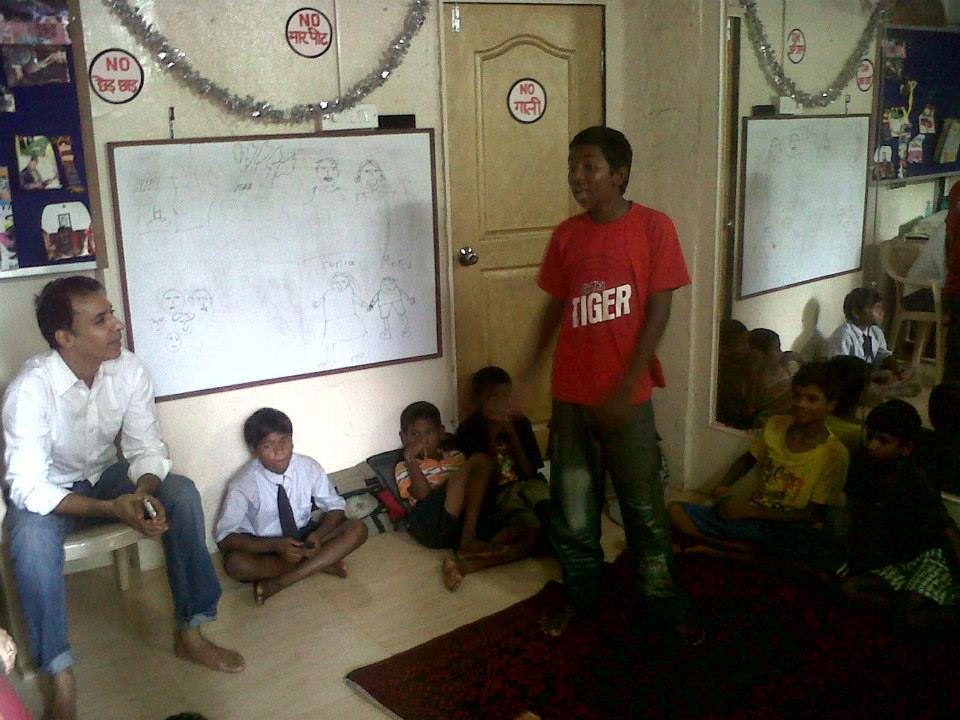 The biggest challenge the NGO faces is retaining the children. As the kids grow older and reach the age of 11 and 12, they begin leaving because their families see more sense in their working and earning.
Some parents keep preventing their children from being part of such an NGO and would much rather have them be at home or work. Nyla has personally gone and knocked on doors, gone to the beach where the kids work, to try and convince them to come back. She has even driven them back and forth. However, they still leave. For example, she recalls and incident in which a child's mother was a drug addict and was forcing the kid to stay at home. She took her car and brought the child back to Dhai Akshar but he still had to leave.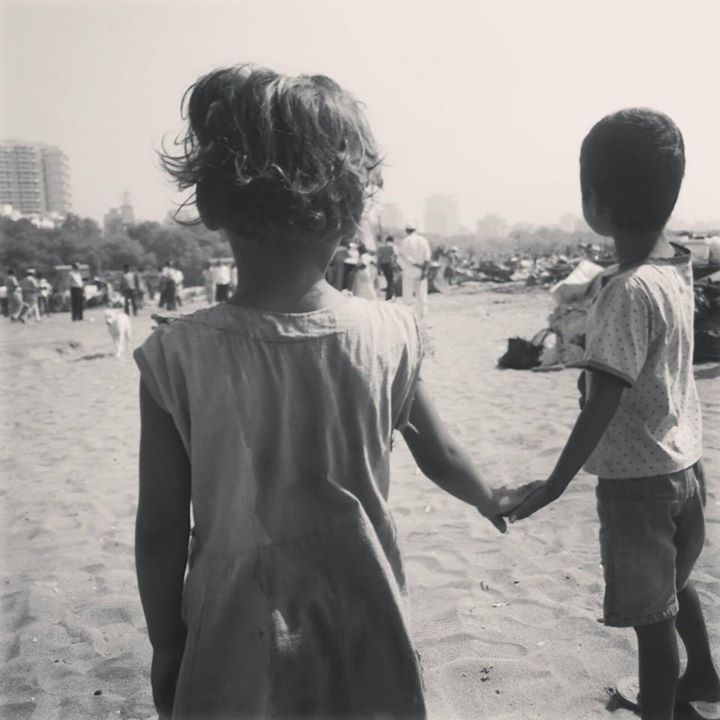 Some children return, maybe three or four months later, but their visits are not regular. The irony is that the kids who stay are the diligent and passionate ones, the ones who leave are the ones who require the most assistance.
Then, there is the obvious issue of funds. Currently, the NGO is operational on just voluntary funds from friends and family. Nyla is seeking to get it registered as a charitable trust so that she can look for corporate funding.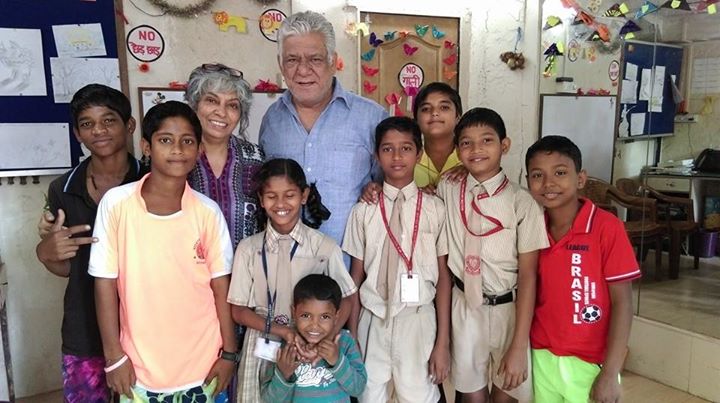 It is beautiful
We asked Nyla to narrate some moment that really touched her.
"I did not even know they would remember my birthday. I walked in and the fan was switched off. My chair was placed right under it. I sat down, all the while commenting on how it was so hot and that I did not understand why they would switch it off. So, I asked someone to switch on…and…down came the confetti."

– Nyla
Each one of the kids had made her something as a gift. From scratch. With twigs and broken plastic bottles and paper rolls. Where one had made her a photo frame, having drawn his and her face in it, another had made her a paper movie with a twig and a rotating paper.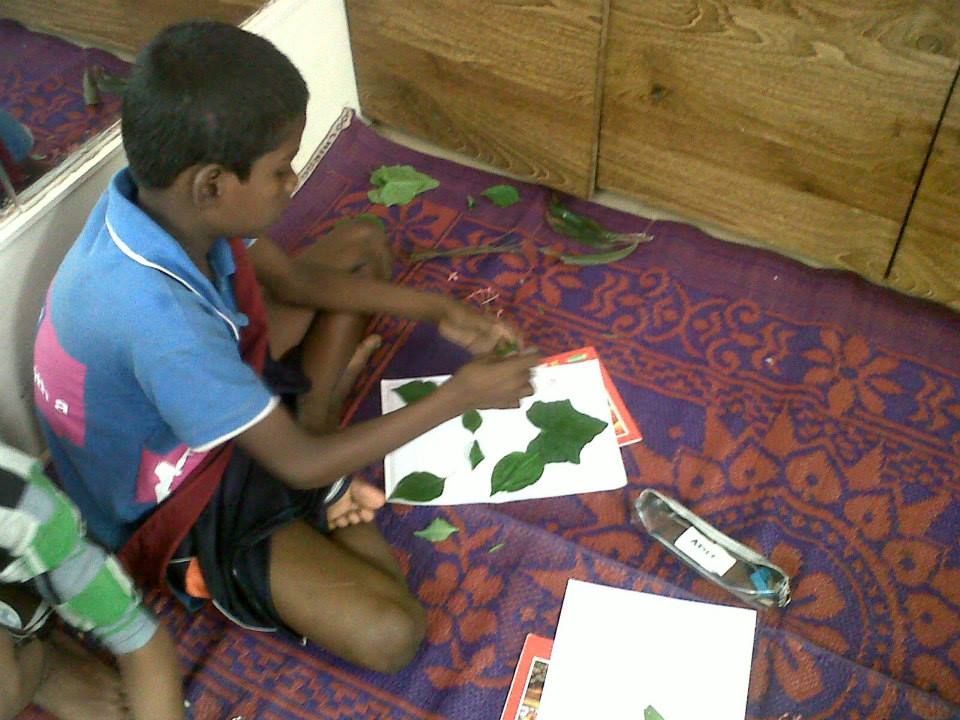 Nyla would like it if people in the city dropped by at Dhai Akshar and even spent an hour with the kids. They could share anything with the children — stories or lessons in math, English, etc., or teach them games. A little goes a long way. They are, after all, just kids. All they really require is dhai akshar prem ke.
To know more about Project Dhai Akshar, contact Nyla at – projectdhaiakshar@gmail.com or check out their Facebook profile. You could also contact Nyla Masood on her personal email id – nylamas@gmail.com
Like this story? Or have something to share? Write to us: contact@thebetterindia.com, or connect with us on Facebook and Twitter (@thebetterindia).