Savita, a 50-year-old house help was declared brain dead after an accident. At that emotionally devastating moment for the family, her 20-year-old daughter took the brave step of donating her mother's kidneys. 
It is a difficult time for the family when someone close dies.  And it takes courage, at that moment, to make a big decision like organ donation. Even the rich and powerful hesitate to take such a bold step.
But one young girl, barely out of her teens and working as a household help, proved that one does not need money or power to help others. All one needs is a big heart!
Meet 20-year-old Neelam from Ahmedabad, who was devastated when her mother Savita met with an accident and was declared brain dead after spending a few days in the hospital. Savita, who had worked as a domestic help in five households to earn her daily bread and butter for the family, had only managed to educate her daughter till 9th grade. After that, Neelam too had followed in her mother's steps and became a house maid.
In a moment when even the strongest feel weak and uncertain, Neelam showed immense presence of mind and decided to donate the organs of her mother.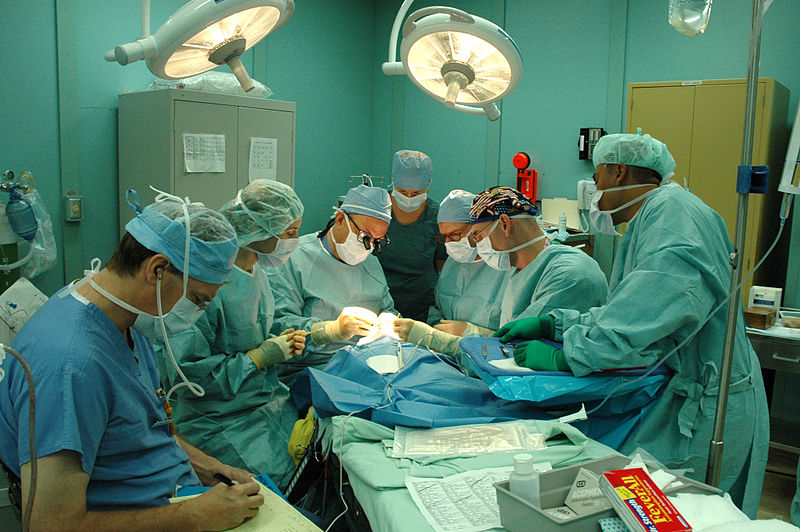 Photo for representation purpose only. Source: Wikipedia.
She says she thought of doing so because some time ago the organs of one of her friends who died in an accident had been donated as well.
Savita's kidneys have been donated to two patients who have been waiting for transplants for over two years now.
Neelam believes her mother, who was a very kind person, would have happily agreed to her organs being used to give new life to two people.
This family, from a humble background, has been selfless in donating Savita's organs and has not even enquired about the recipients.
If more people are as proactive as Neelam, several thousand lives can be saved on a daily basis in India. Neelam has shown that doing a good deed just requires good intentions and not a wealthy background.
Like this story? Or have something to share? Write to us: contact@thebetterindia.com, or connect with us on Facebook and Twitter (@thebetterindia).