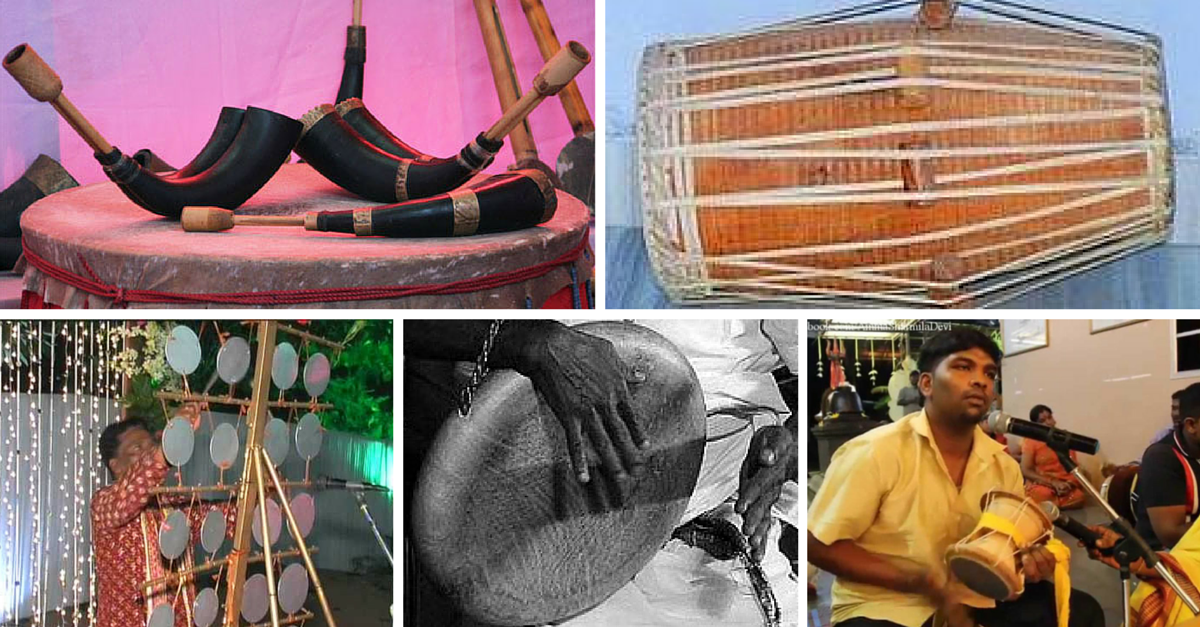 Musical instruments in India are as diverse as India and here is a list of the interesting, lesser known ones.
​Are you an ardent fan of Indian music and its incredible history? Then these 12 lesser known musical instruments from the past will make your day.
​India has a rich musical history which is imbued with diversity in terms of forms, styles, kinds of instruments used, the way they are played, and more. While some of these forms and instruments made their way to the present and got their share of mainstream fame quite successfully, there are others which could not cross that line between then and now. These are instruments with equally interesting background stories and factual associations. Call it sheer luck, but they just could not enter the mainstream. Here are some lesser known yet intriguing musical instruments that are as much a part of the Indian musical scene as any other famous instrument today.
1. Ravanahatha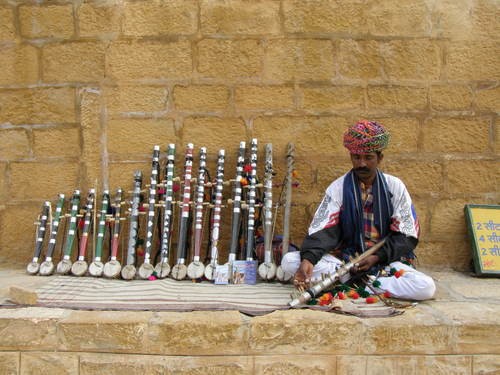 This is a bowed string instrument and it is believed that it was first played, or built, by the Hela community in the times of King Ravana. The bowl of the instrument is made of a cut coconut shell that is covered with goat hide. A stick, commonly called dandi, made from Bamboo, is attached to the shell. There are two principal strings – one is made of steel and the other is made from horsehair. There are jingle bells attached along the long bow as well. The instrument has seen royal treatment through history and according to mythology, it was supposedly brought to North India by Lord Hanuman after the victory of Rama. It is still played in some parts of Rajasthan and is a part of the folk music there.
2. Yazh

It is a plucked string instrument and is an ancestor of the modern day Veena. Named so because it was carved in the head of the mythological creature, Yali, the earliest mention of Yazh is in the works of poet Thirukurral, in 200 BC. There are many types of Yazh, differing in the number of strings and the shape (bow, peacock, etc.).
3. Sursingar

The name of this instrument literally means 'Embellishment of Melody'. It is described as a lute-derived sarod, but it is larger and produces a much deeper sound. The main body is made from wood or leather depending on the historical time of creation.
4. Gubguba
It is classified as a percussion string instrument. At first glance, it looks a lot like a tiny tabla, but a second glance will tell you otherwise. It consists of a dried gourd through which a gut string is attached. This instrument has ten different names and some other versions of it, like the Bengali Khamak, which also has two strings.
---
5. Pepa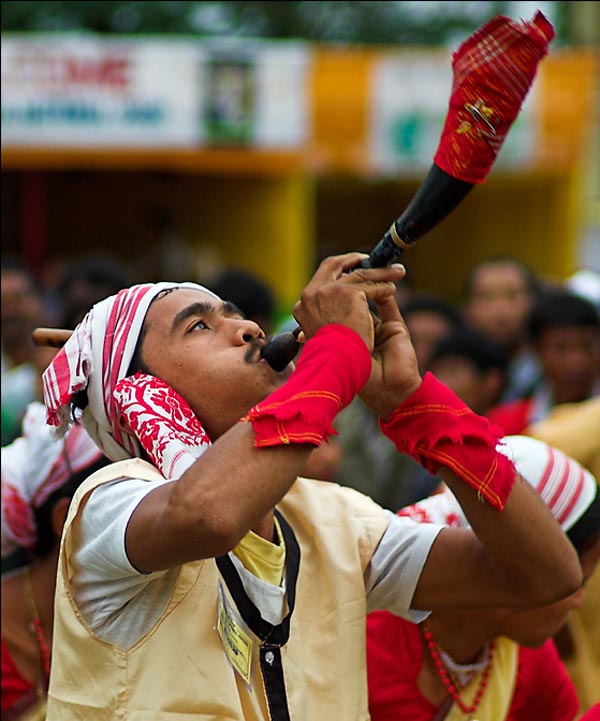 A single reed instrument, it is usually made from a very short stem and is packed at the end with the horn of a buffalo. It has become difficult to find a Pepa today even though it is a significant part of Assam's culture, since the buffalo population has been receding in the state. Earlier a household feature, the Pepa is now being sold at a price of above two thousand rupees. It is often compared to a flute.
---
6. Kuzhal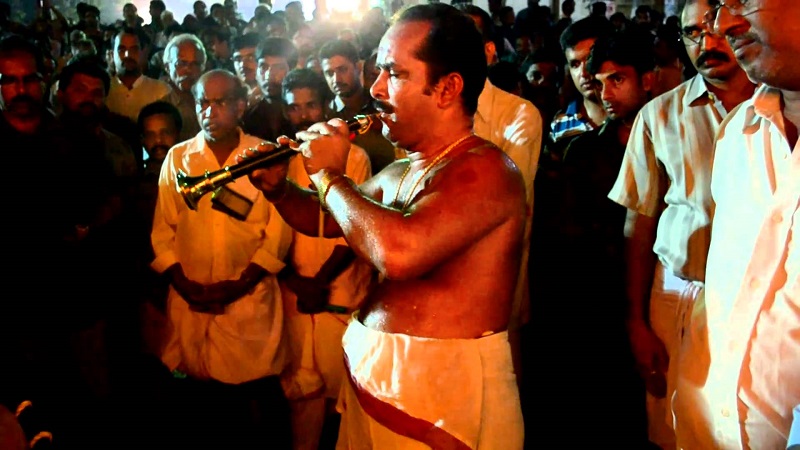 Kuzhal is a temple musical instrument from the state of Kerala. A double reed musical instrument, the Kuzhal is supposed to have a very shrill and penetrating sound. It is often compared to a nadaswaram and at times gets mistaken for a large shehnai.
---
7. Algoze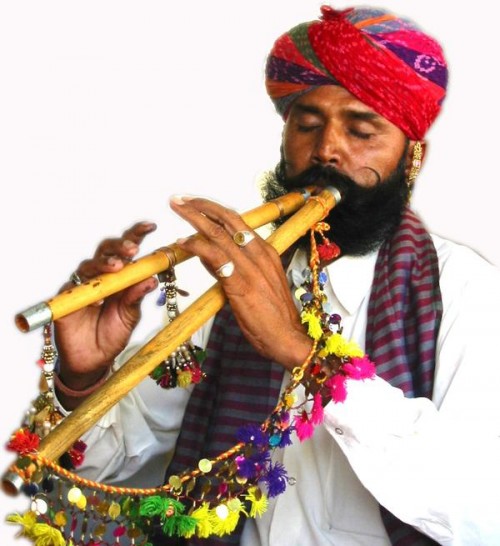 The instrument is widely used in Rajasthani, Baloch and Punjabi music, especially in the genres of Jugni, Jind Mahi and Mirza. It is often used by Sindhi musicians as well and notable names including Late Ustad Khamiso Khan. Played by keeping three fingers on each side of the reed and by breathing into it, the Algoze has also gained momentum in the UK to cater to Punjabi listeners.
---
8. Gogana
The name would be more familiar to nature enthusiasts as Gogan is a fairly well known genus of moths. It is also a musical instrument, indigenous to Assam and is used in Bihu music. It is usually made of bamboo or a horn.
---
9. Pakhavaj

A barrel-shaped, two-headed drum, this is most likely a descendant of the more familiar Mridang. The tone it produces is rich in harmonics, being very low and mellow. It differs from the tabla in playing technique and from the Mridang in terms of construction.
---
10. Padayani Thappu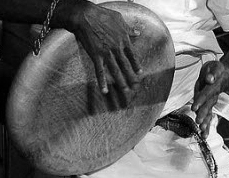 This is a frame drum and consists of a wooden rim which is covered by leather on one side. The drum is played with hands and not sticks. The instrument is a part of devotional practices.
---
11. Udukai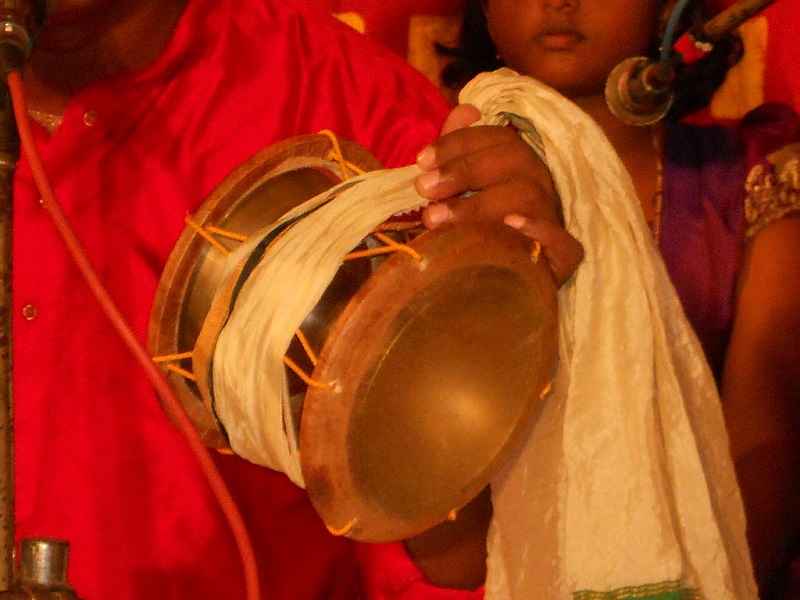 If you have ever ventured inside a Shiva temple, you have probably seen this one. The small 'Damru' of Shiva is not supposed to be a 'damru', but an Udukai. It is indigenous to Tamil Nadu and is widely used in prayers and other devotional practices. It is a hand drum and comes under the category of membranophone instruments. Resembling an hourglass, its pitch can be modified if one tightens the string in the middle.
---
12. Sambal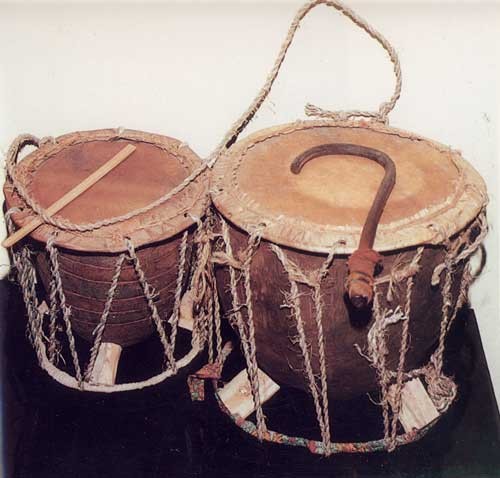 The name almost sounds like a popular type of food in South India, but it is also a musical instrument from Western India and is a part of their folk music ensemble. The entire Sambal constitutes of 2 drums with different pitches and mostly different sizes; their respective sticks are also different at the mouth.
---
Like this story? Or have something to share? Write to us:contact@thebetterindia.com, or connect with us on Facebook and Twitter (@thebetterindia).