Nandini Nimbkar introduced this amazing cactus clone in India which can be used in jam, jellies, fodder for animals, creams, plywood, and much more. Know more about this super-crop and how it can solve many of the problems of drought-prone areas of the country.
There is nothing as harsh as the desert and the only green spot you see there is the cactus. But these plants aren't very useful, are they? They neither provide any shade nor can they be used as fodder due to their spines – so what exactly can we gain from them? Well if you thought the same, here is why you could not be more wrong.
Meet Nandini Nimbkar, who is bringing out the best in this ignored crop. Born in the US, Nandini came to India when she was just a year old. Having spent a majority of her years in Phaltan in Maharashtra, India, she went back to the US to study Agronomy and gain more knowledge on the subject.
When she returned to Phaltan, she started working with NARI – the organization founded by her father in 1967-68, where she currently holds the position of President. NARI has been actively working on various innovations and spreading awareness about crops that have immense potential. And cactus is one of them.
"Actually, some species of cactus were accidentally introduced into India in the 18th century by early European travelers. But they soon became noxious weeds, and cochineal insects were introduced for their biological control. Again, some promising accessions were introduced in the 1980s at NARI, Phaltan," informs Nimbkar.
These cactus clones came from Dr. Peter Felker's collection in Texas, USA. Some of these clones bear fruits even in the harsh climate. The fruits are very tasty as well as nutritious.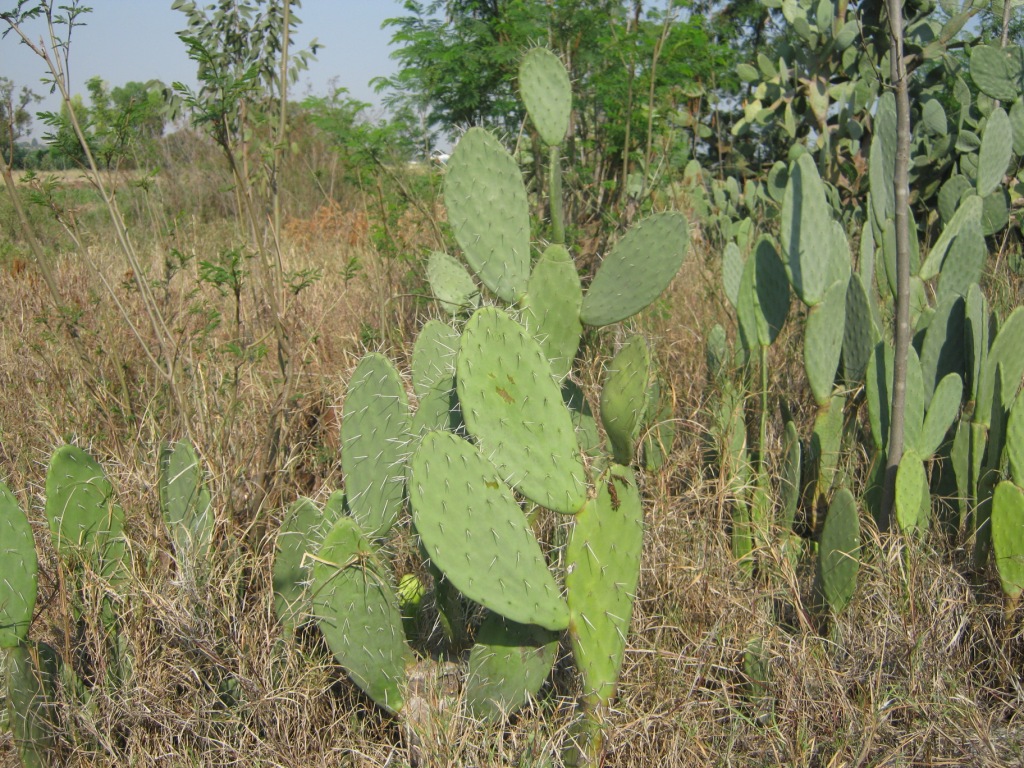 When her experiment was successful, Nimbkar distributed her material to other institutes and organizations for further research.
"The good thing about this crop is that it does not require much water. Plus, it has multiple uses. Though the pads of some varieties might not have very high nutritional value, but they have plenty of water in them," she says.
The cactus can be used to feed cattle. In spiny varieties, the spines can be easily removed by burning or mechanically tumbling and chopping the pads. In many parts of the world, the fruits are used to make wine, jellies, juices and jams. Earlier, a crimson-coloured natural dye called carmine, used in various food products and cosmetics, was made from the insects growing on this cactus.
"We haven't explored the crop sufficiently as yet. If researched and worked on properly, it has immense potential which can benefit the farmers of drought-prone areas to a large extent," she says.
Cultivating the crop is simple too. One just needs to take the flat stem of the plant, cut it into pieces and plant it in soil. The crop is ready to harvest within a year and starts bearing fruit in two to three years.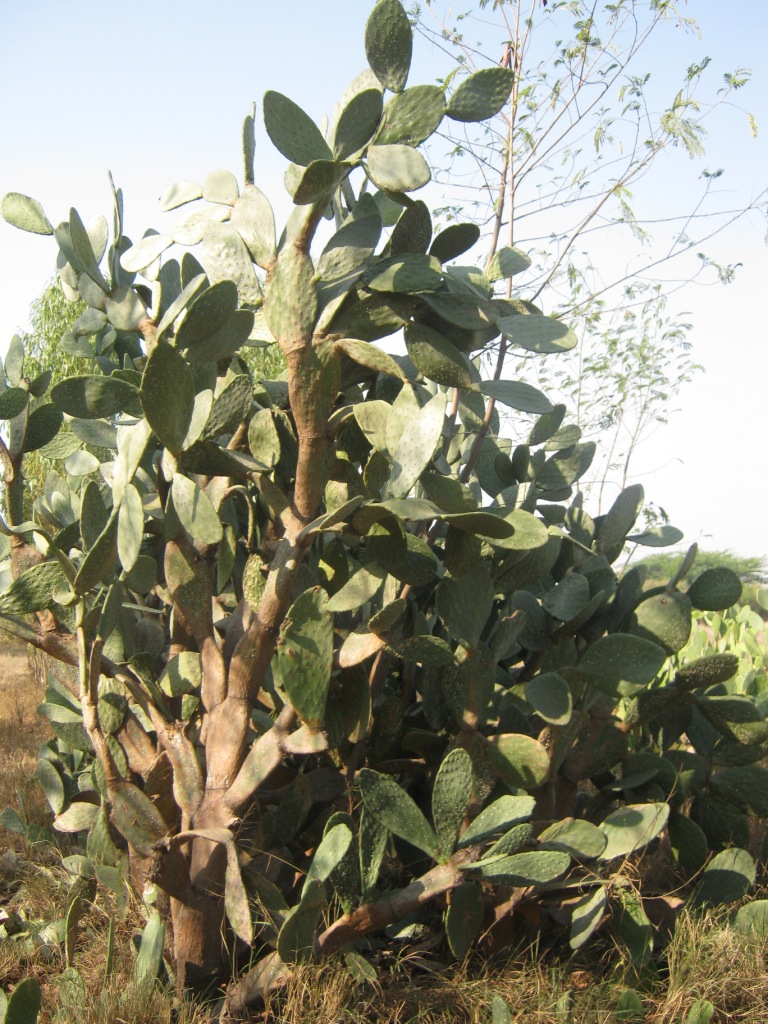 Nimbkar advises people to create cactus gardens so that many varieties of cacti can be grown and experimented on as there is also medicinal value attached to the plant.
"There is a market growing gradually. Many people use it as an ayurvedic medicine as well. We need more awareness and commercialization of the crop," she says.
Currently, the crop can be obtained from NARI Phaltan. "About 39 superior clones of Opuntia and Nopalea were obtained by the Nimbkar Agricultural Research Institute (NARI) from the world collection based at Texas. It is always good to have different crops and more and better options. Especially when it comes to dry regions," Nimbkar explains.
Different parts of the cactus can be used as fruit and vegetable for human consumption, fodder for cattle and raw material for various industries to prepare plywood, soap, dyes, adhesives and glue; pharmaceutical products for treating hypoglycemia, diabetes, high blood cholesterol, obesity and various other disorders; and cosmetics such as shampoo, creams, body lotions, etc.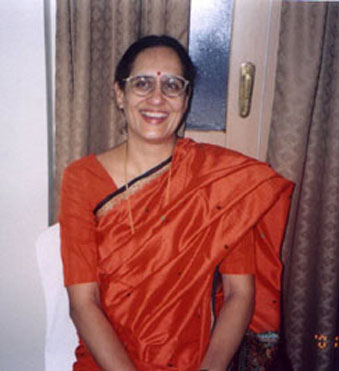 In recent times, NARI has provided 200 Kg fresh cladodes (the flattened organ arising from the stem of a plant) to farmers from Medak district of Andhra Pradesh. Studies on this plant have been carried out in India in various other institutions as well.
As Nandini Nimbkar continues to spread awareness about this amazing crop, it would be great if the farmers started experimenting with it too.
To know more, write to Nandini Nimbkar at nnimbkar@gmail.com or contact them at (91)-2166-220945, (91)-2166-222396 or (91)-2166-222842.
Like this story? Or have something to share? Write to us: contact@thebetterindia.com, or connect with us on Facebook and Twitter (@thebetterindia).