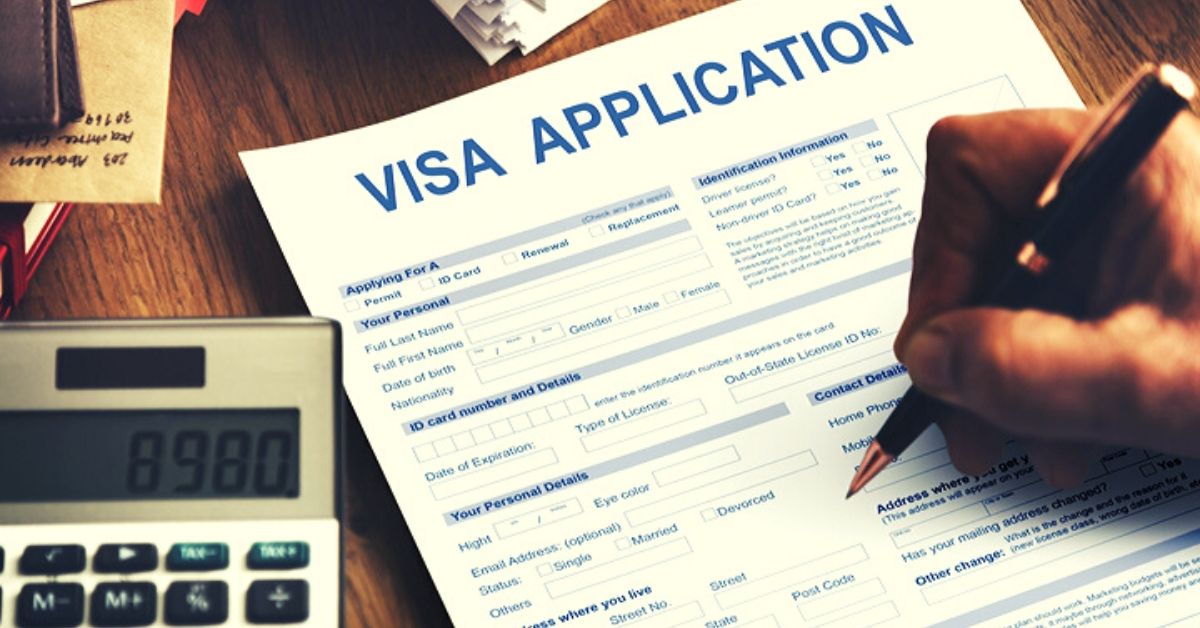 A step-by-step guide with all the important details!
When you visit or migrate to a country, you require a visa, a conditional authorisation granted by that country. It is a document that allows you to enter, remain, or leave said country. It mentions the number of permitted visits, the duration of your stay, the areas within the country that you are allowed to enter, the dates on which you may enter, and your right to work in that country.
---
Want to learn a new skill over the weekend? Here's a list of workshops happening close to you
---
Why is it important?
The visa application allows a country to consider an applicant's situation—their financial security, the reason for travel, and details of previous visits to the country. This procedure differs with different countries having their own rules and parameters.
But some general steps are as follows:
Step 1: Check the fee and find out what documents and photographs are required.
Step 2: Broadly, there are two types of visas–Non-immigrant Visa, for temporary stay; and immigrant Visa, for a permanent stay.
Even within these categories, there are several sub-types. For example, in the US, there are more than 185 types of visas. Non-immigrant visas may include work visa, tourist visa, business visa, exchange visitor visa, domestic employee visa, media/journalist visa, medical visa etc. Choose the one that suits your requirements.
Step 3: Check if you are eligible. The online visa application form is available on the official embassy website of a county. Check if you match the eligibility criteria.
Step 4: Visit the official website and fill out the application form. Ensure all your information is correct. Make a folder of the supporting and required documents needed for your visa interview.
Step 5: Appear for the visa interview. Make sure to carry all documents and follow any rules of dress code.
To apply for a visa offline, visit the embassy website, download the application form, and submit it to the consulate of the nation. Note that this is only possible if the country has a consulate in your location.
What information do you have to provide in your application form?
This may differ from country to country, but the most basic information would be your name, date and place of birth, address, mobile number, e-mail, education, passport number, profession, dates of travel/stay at your destination country, contact address in the destination country, marital status, nationality, etc.
Apart from this, you may be asked to furnish further information. For example, in the US visa application, you may be asked to provide information that enables a background check, like criminal records, engagement in law violation related to controlled substances, money laundering, genocide, etc.
Other documents
Invitation: You may also be asked to submit the invitation letter written by a citizen or legal resident of the country confirming your purpose of visit. These could be family or friends who confirm that they will shelter you during your stay in the country.
Travel itinerary: If you are a traveller/tourist, you have to provide an itinerary listing the flight reservations, dates of entry and exit, proof of accommodation, etc. This is to ensure that you have the finances to fund your stay in the US.
Sponsorship: If your stay in the US is being sponsored by a US resident, then you have to show proof for that too. For example, a letter confirming that the sponsor is capable of financially supporting your stay, like their employment letter/salary pay slips, bank letter, etc. On the other hand, you may be asked to show proof of property in your home country or somewhere else. This is to reiterate that you have stronger ties with your home country and do not intend to remain in the US.
Employment: This refers to letters from your employer that list your position, salary, length of employment, sanctioned leave, the purpose of the trip, etc. If you have your own business, then you may have to provide the company registration certificate and income details.
Family documents: If the criteria mention family documents, then these include birth certificate, marriage certificate, close family photographs, divorce certificate, spouse's death certificate, etc.
Letter from a physician: This has to be obtained from an authorised embassy-approved physician in the country where your visa interview takes place.
---
Also Read: How to Reuse Plastic Bottles At Home: 10 Innovative Ideas
---
Student visa documents
You have to submit proof that you have gained admission in a university/educational institution in the country. This may include your previous educational qualifications, your acceptance letter, proof of accommodation, etc. Applying for student visas may cost an additional fee in some countries. The receipts of these payments have to be submitted during your interview.
Work visa Documents
Diplomas, certifications, educational degrees, job offer by your employer in the destination country, resume or CV, letters from previous employers, etc.
For medical treatment
Travelling for treatment requires documents stating medical diagnosis; a confirmation that you require treatment in the destined country; a letter from a medical facility where you will receive said treatment; procedure costs; proofs stating financial stability to cover transportation, medical and living expenses during your stay, etc.
(Edited by Shruti Singhal)
Like this story? Or have something to share?
Write to us: contact@thebetterindia.com
Connect with us on Facebook and Twitter.