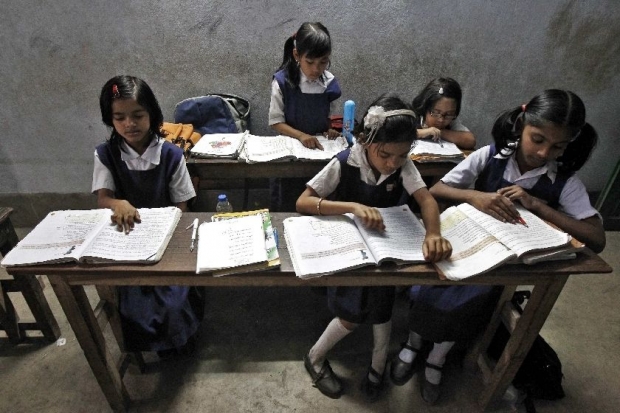 Here are 15 ideas that have been passed on for generations of Indians, which not only help us prepare better for our exams but also make us more focused and active on D-day. So get ready to clear the exams with flying colours, and lets not forget to thank our mothers for preserving this ancient treasure trove of knowledge!
Here are 15 ideas that have been passed on for generations of Indians, which not only help us prepare better for our exams but also make us more focused and active on D-day. So get ready to clear the exams with flying colours, and lets not forget to thank our mothers for preserving this ancient treasure trove of knowledge!
It is that time of the year again. When parents and students are both spending sleepless nights worrying about the dreaded four letter word they have to face the next day – EXAM. And in the process, doing more harm to their very prospects. The Better India team could not help but try to ease the pain (it was getting too much for us to even witness) and so we decided to dig deep into our memories, wring out the pearls of ancient wisdom our mothers used to generously bestow on us during those harrowing times and share them with you, in the hope of seeing those worry lines disappear!
So here they are, a few tips and tricks that can help improve concentration and productivity during exams:
1. Coconut meat (malai) – the wonder brain food
Photo:
52scoops.wordpress.com
Not only does the humble coconut water quench your thirst during the hot summer days, its electrolytes can help in replenishing our store of nutrients and minerals. What's more, there are very few foods as beneficial to the efficient functioning of the brain as the coconut malai, so make sure you don't throw it away! It's high copper content makes it an excellent food for boosting brain power!
2.  Use practical knowledge and props to understand the subject better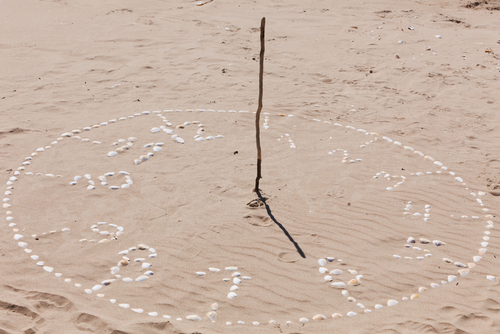 Photo: 
www.preparedsociety.com
Whenever you understand a subject and not just learn it, you have a better chance of remembering it during exam times. In earlier times, most girls did not attend school and learnt basic maths while doing their daily chores. They would count the utensils and deduct the number after washing every utensil. Similarly, they learnt to read time by observing the angle of the sun's rays. Of course, we have a different level of education now, but if we relate our subjects to practical things and incidents we tend to understand and grasp them sooner.
3. No forgetting the fluids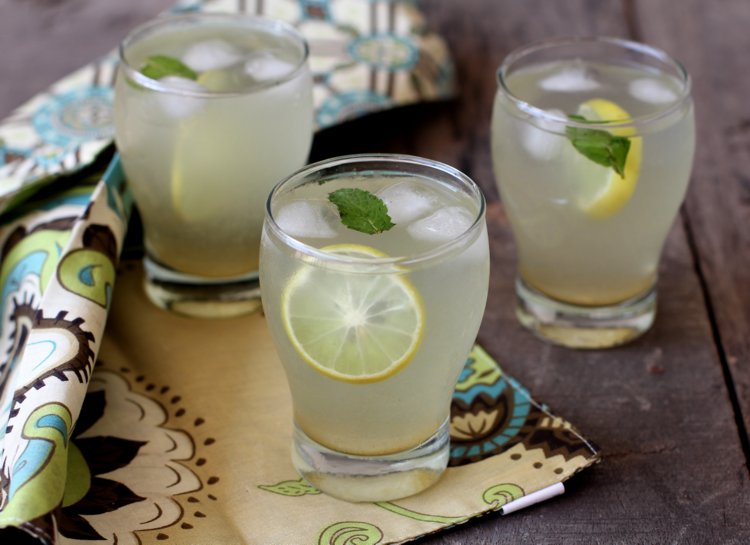 Photo: 
www.sailusfood.com
Needless to mention, drinking a lot of fluids, especially in summer, is very important. Water makes upto 85 percent of the brain's weight so lack of water can lead to brain shrinkage and affect your productivity. Start your day with a glass of water, it will keep you hydrated and also prevent any kind of fatigue. You can try having traditional nimbu paani (lemonade) for better taste.  You could also try coconut water and regular nimbu paani. Check out some of the amazing recipes here.
4. Yoghurt in your diet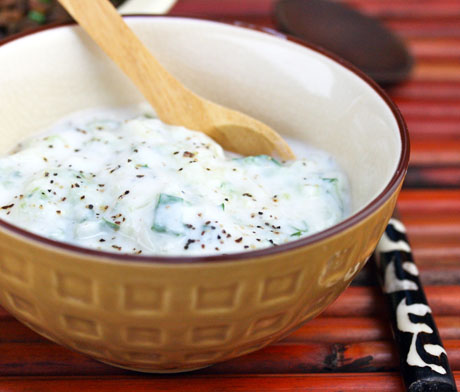 Photo: 
www.theperfectpantry.com
Having yoghurt in your meal will keep you cool and it is also a rich in calcium. Avoid having lassi and have simple yoghurt to avoid drowsiness during exams. You can add flavours in it for a better taste. Yogurt has been used for over 5000 years in the world. In India, having yogurt before exams has also been considered as good luck – we can now guess why! You can have some curd with rice as a light meal.
5. Go Nuts, Seeds, Dried Fruits – whatever takes your fancy
Photo: http://blog.fairwaymarket.com/
Nuts are rich in nutrients and also help you get sufficient energy without having to sit for a heavy meal. You can have raw nuts at regular intervals to keep your brain active. These also work best to keep you focused. Have nuts like almond which will help you boost the brain power, cashews, pistachios, walnuts, etc. also help your brain get the required nutrients. Also try chewing on some sesame seeds, pumpkin seeds, flax seeds and sunflower seeds and see the difference!
6. Forgetting something which you learnt?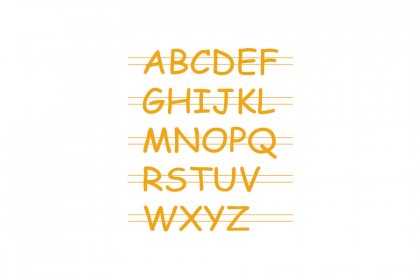 Photo: 
hub.jhu.edu
If you are stuck on a particular word which you learnt but cannot recall, try going through the alphabets to find the first letter of the word. Once you hit the right alphabet, chances are you might remember the word too. Also, recalling the environment where you learnt that subject might also be helpful. You might want to visualize the place where you were revising – this could help in recollecting some information.
7. Learn the numbers faster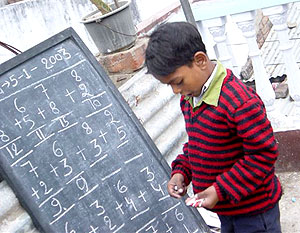 Photo: 
www.indiacurrents.com
Make a fist from your right hand and squeeze it while memorizing numbers or lists. Now, when it is time to recall them and you are stuck somewhere, clench the left fist. These actions make the brain more active and help to recall from memory.
8. They may be traditional but they pack a punch!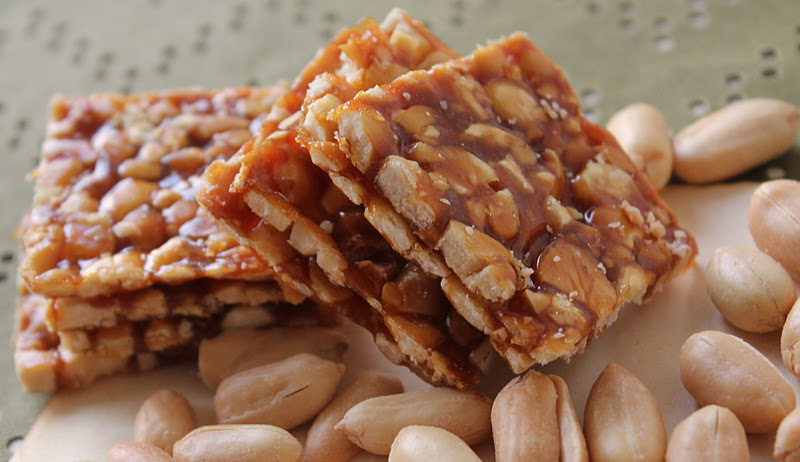 Photo: 
blog.sterlingholidays.com
When there were no two minute noodles and quick ready made meals, our parents and their elders would munch on delicious home made snacks. Continuously studying can be monotonous and we definitely need something to keep us focused while also providing some much needed distraction. Try eating chikkis, sakarparas and other home made snacks. They have healthy fats and are good for your brain.
9. Study in a well ventilated and bright corner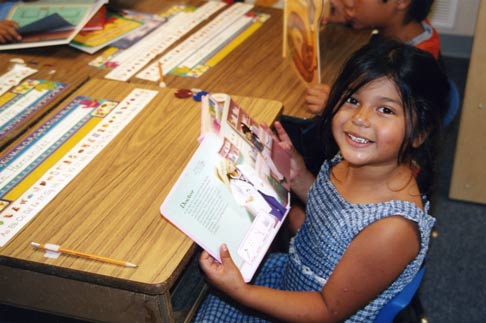 Photo: www.jonesacademy.org
Remember the old times when the kids would go to gurukuls and study under the trees? Well, that might be because of lack of resources back then but it could also have been intentional – to help the kids learn faster and better. The fresh air and bright light made it easier to see things and opened your brain to grasp more. So while you are studying, make sure there is enough natural light and fresh air. Also, don't forget to take small breaks at regular intervals. Go sit in the balcony if you have one in your house, or take a walk in the garden – the fresh air will definitely help you clear the blockage in your head.
10. Yoga poses that improve concentration
Simple yoga asanas which help you do breathing exercises are a good way to start your day. Sit cross-legged and practice alternate nostril breathing for a few minutes. This will help you clear your mind and enable you to start your revisions with a fresh mind. Block your right nostril with your thumb and inhale from the left nostril. Now use your middle finger to block the left nostril and remove the thumb from the right to exhale from your right nostril. Repeat the process.
You can learn more such asanas to improve concentration here-
11. What not to eat?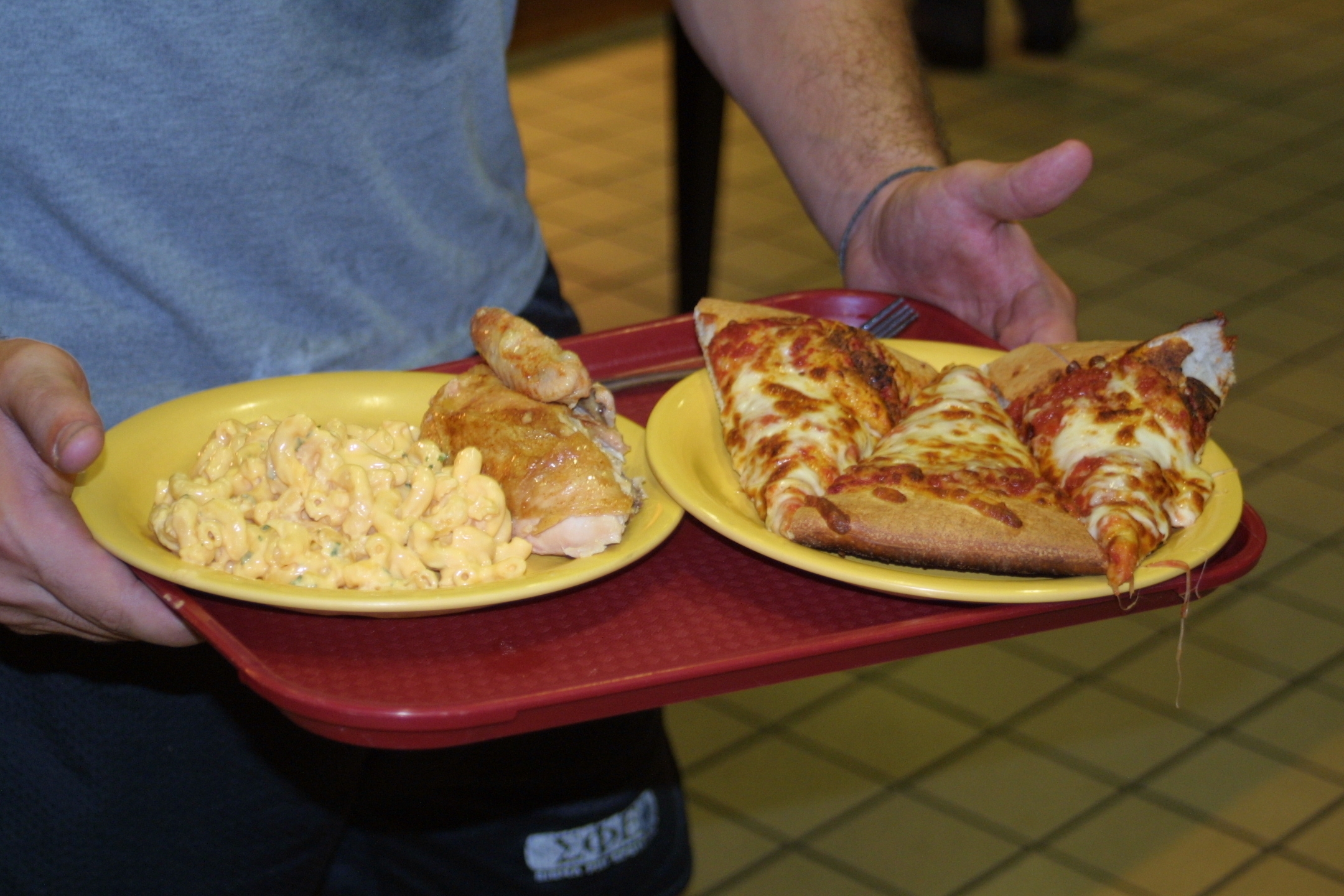 Photo: 
www.flanderstoday.eu
Skip the white flour and white sugar as they cause drowsiness. Also don't depend too much on coffee. It might help you stay awake and focused but it also makes your body think it's not hungry.
12. Spinach for a healthy meal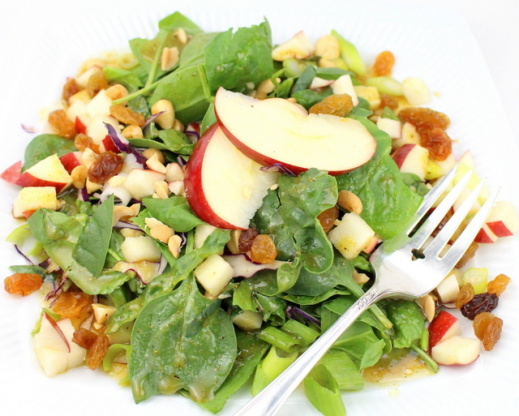 Photo: 
www.food.com
Green leafy vegetables in general, and spinach in particular, are a very good idea to include on a daily basis. But during exam times, they are practically indispensable! They contain a host of vitamins and minerals essential for good brain health. A delicious spinach salad will not only be nutritious but also tasty and will keep you energetic. Here is an interesting spinach salad recipe you can try.
13. Trouble with maths? Try Vedic method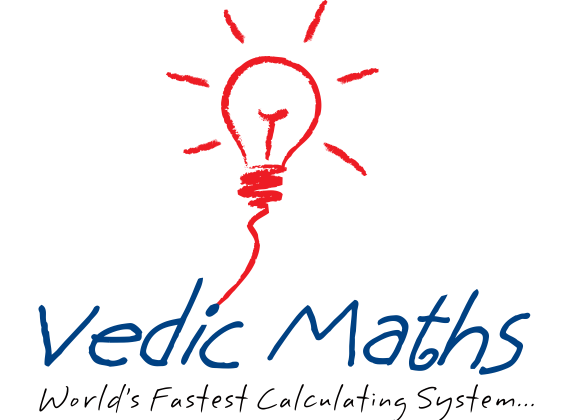 Photo: vedic-maths.com
A little different from what we have learnt in school, this method is a really good trick once you get hold of it in case you want to do super quick maths. So here is a small example to make you understand this technique –
Suppose you want to multiply 32 with 11. So, put an imaginary space between 3 and 2. i.e 32 x 11 = 3_2. Now fill this space by adding 3 and 2, which is 5. Hence, your answer will be 32 x 11= 352.
You can check out more such amazing tricks here.
14. The goodness of Milk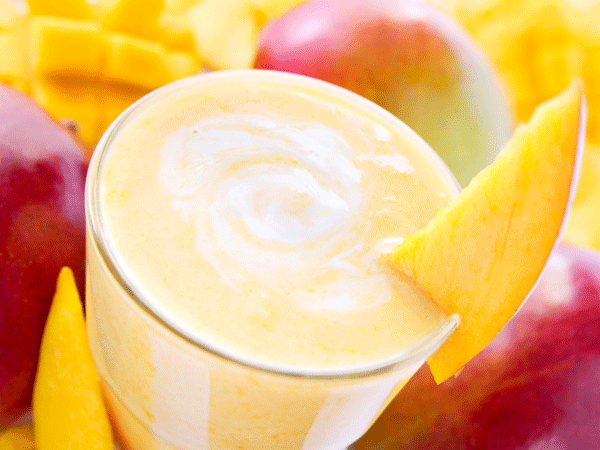 Photo: images.idiva.com/
Since generations, milk has been a crucial part of India. Mothers would spend a large part of their mornings trying to convince their kids to have that one glorious glass of milk. It is rich in nutrients and minerals and also gives you enough energy to last you a couple of hours at least. In earlier times, fresh cow's milk was considered as a must in everyday routine and it was believed that it helps one conquer weaknesses. Milk also helps in increasing brain serotonin activity levels and gives you more strength to fight stress. In case you don't like the taste of plain milk, you could try adding honey or other natural flavours to it.
15. Determine your most productive time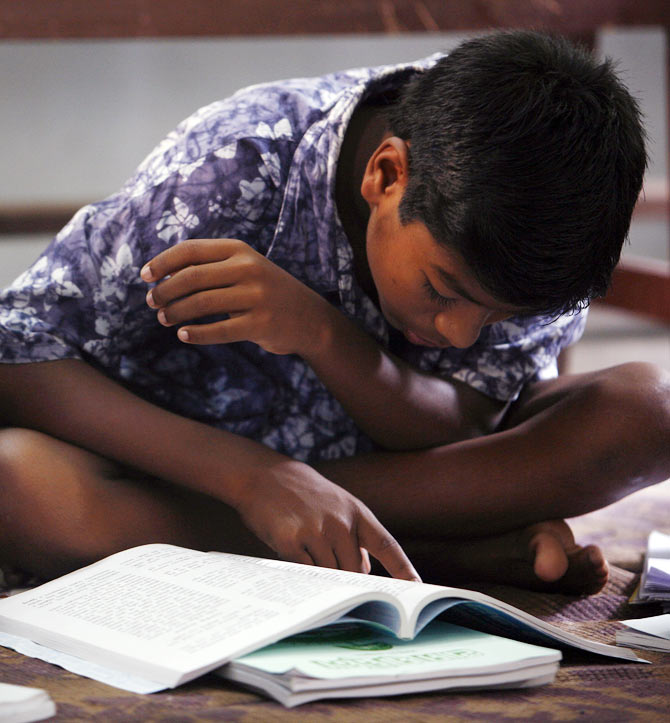 Photo: 
www.rediff.com
Well it might sound obvious but you need to figure out when does your brain work the best and then keep those hours for extensive revision and learning. Also doctors have suggested that the best way to "consolidate the memory" is to learn just before going to bed. This will help you remember it better the next day.
And apart from all these things, the one thing that actually works is staying calm and preparing well. Don't discuss the lessons too much with your friends just before the exam as it might break your confidence. Stay calm, it is just an exam and you will crack it!
Featured image: www.themalaymailonline.com
Like this story? Or have something to share? Write to us: contact@thebetterindia.com, or connect with us on Facebook and Twitter (@thebetterindia).
We bring stories straight from the heart of India, to inspire millions and create a wave of impact. Our positive movement is growing bigger everyday, and we would love for you to join it.
Please contribute whatever you can, every little penny helps our team in bringing you more stories that support dreams and spread hope.