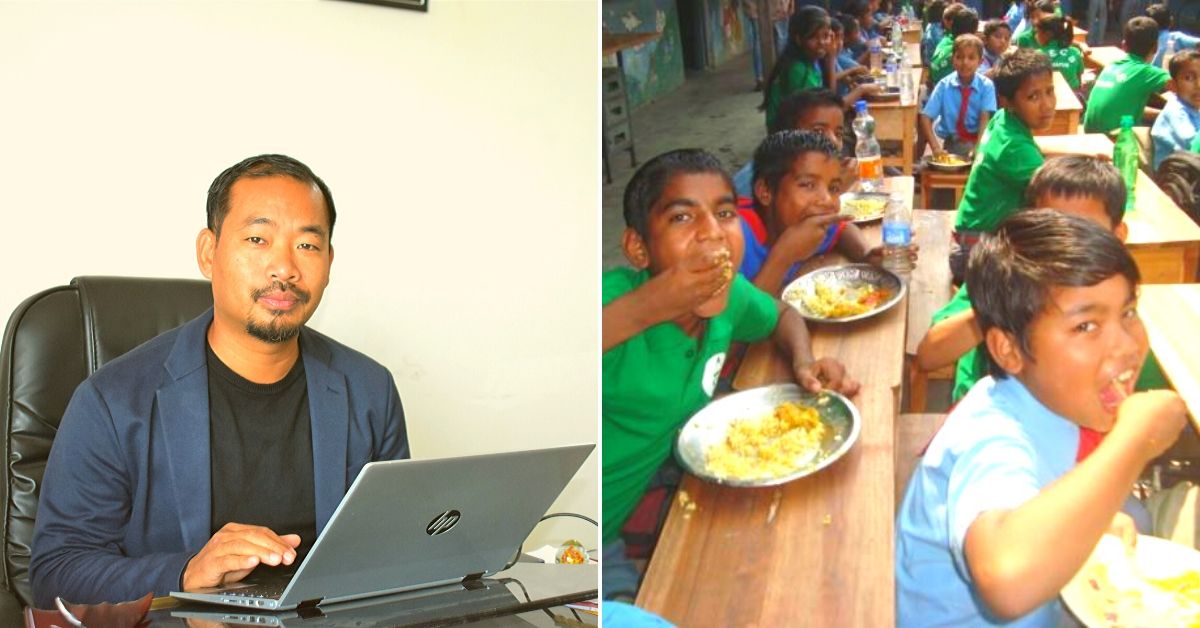 "We cannot change the world, but we can give others hope and help them build a bridge to a better life," says former driver Subonenba Longkumer who lost his parents when he was 12. #Respect #RealLifeHero
By the age of 12, Subonenba Longkumer, a resident of Dimapur in Nagaland, had lost his parents and been separated from his siblings. What followed was a period of incredible struggle and confusion, but today, the former child labourer has turned around not just his life but also changed the lives of several others.
This is his story.
---
Teach your child about environmental conservation with this board game made of upcycled materials, that is inspired by the best education system in the world.
---
Tough Upbringing
"I was 9 when I lost my father to a serious illness following a botched minor operation. Three years later, my mother passed away after suffering a massive stroke, leaving behind my elder brother, younger brother, sister and I," he begins.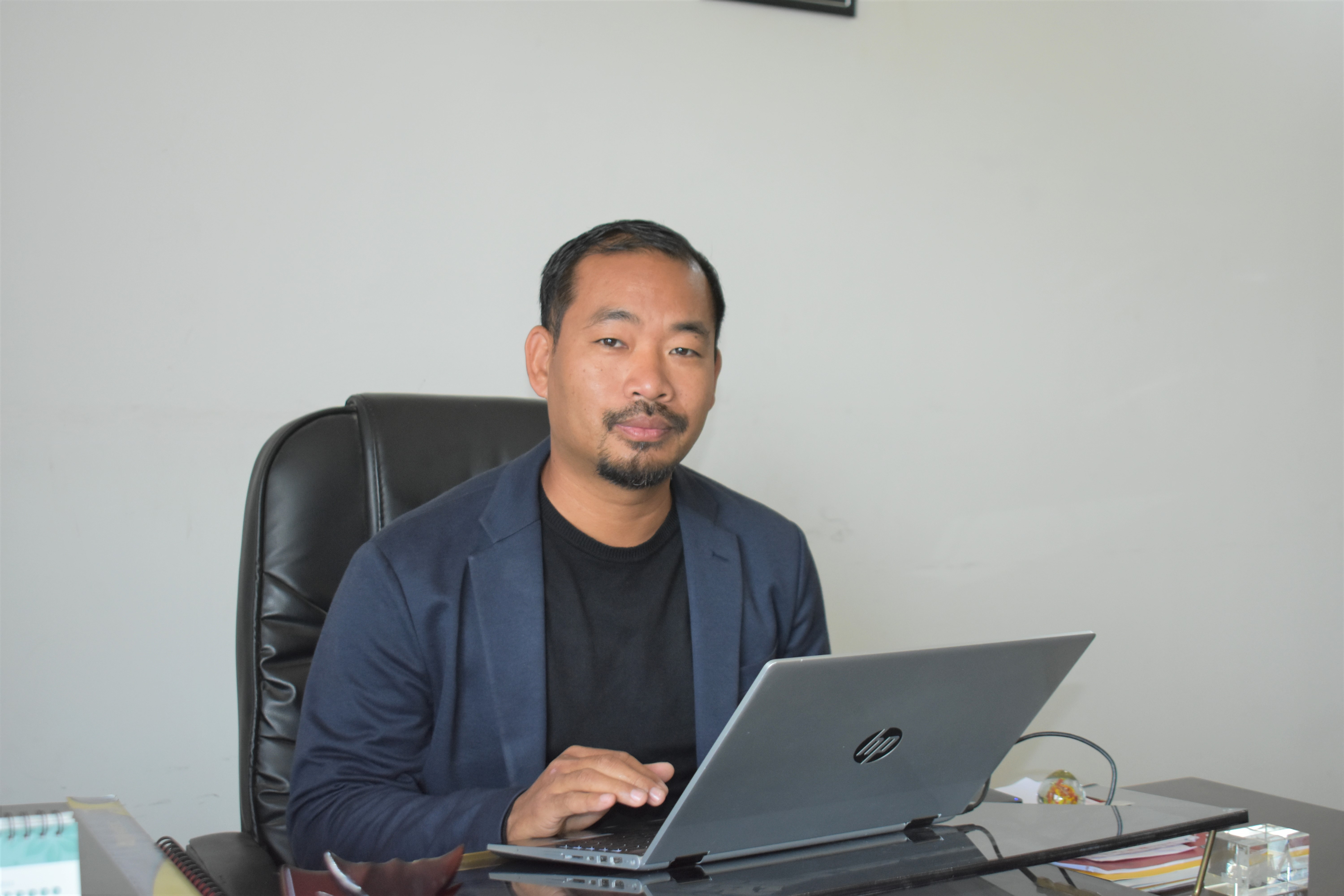 In Nagaland, after a death in the family, members of the Ao Naga tribal community observe three days of mourning. In Longkumer's case, his extended family got together at the end of three days to discuss property inheritance, while also determining the living situation of the children left behind.
"Since we were close to our relatives, they offered us the opportunity to live with them. Unfortunately, we couldn't be accommodated in a single family so we went to different homes," he says.
While Longkumer received food, shelter and clothing from his uncle's family, none of his relatives sponsored his education. In fact, they demanded that he work in their small hotel and earn his keep.
Fortunately, one of his father's best friends stepped in and sponsored both Longkumer and his elder brother's education. He bought them books, uniforms and paid their school fees for nearly four years.
In the hotel, he would fetch water, collect firewood, cook food for the guests and perform other manual tasks, while also attending school.
"I wanted to run away, but couldn't. So, I learned from the experience. It taught me to never be helplessly dependent on anyone. When I graduated from college in 2000, I vowed to never return to my uncle's place. Thankfully, my brother, who joined the police at the expense of college education, used his salary to pay for my higher education," he remembers.
In college, Longkumer had discovered a project in Dimapur started by World Vision India, a non-profit, which sought to rehabilitate erstwhile child labourers through education, and he applied for a job there.
"As a former child labourer, I was determined to battle it and help children who could not afford an education. But there were no vacancies, and they told me I wasn't qualified to teach. I was rejected twice. Finally, they offered me a driver's post, which I didn't mind since it was also a question of living independently. I began my work on a monthly salary of Rs 2,000 per month as a volunteer," recalls Longkumer.
During his time there, he began engaging with these street children, and after a couple of months started teaching at a school the NGO had opened in Grace Colony. The school had 160 children and 8 teachers, and for the next few years, Longkumer was teaching, collecting reports and documenting their cases.
But things changed in 2005 when the NGO decided to move on to another project in Mon district.
Struggle, Sacrifice & Miracles
Rising to the occasion, Longkumer took over the running of this school, despite knowing that he would have a fresh set of problems to grapple with.
Despite having a basic infrastructure in place, the school was unregistered, and there were no funds in place to run it. Its teachers, who were earlier being paid Rs 3,000-4,000 per month by the NGO, had not received their salaries for months on end.
Out of desperation, Longkumer sold his second-hand car for Rs 1.47 lakh and used that money to pay teachers.
"I asked them not to come back to work in January 2008 because I did not have any money. But surprisingly, all of them returned and informed me that it was because of my gesture. There were tears in their eyes, and they were ready to sacrifice their salary. Together, we decided to save the school, and that is how I started the Community Educational Centre Society (CECS). Officially, we registered as a non-profit organisation in 2008 with the State government, and the school was renamed the Community Education Centre School," he recalls.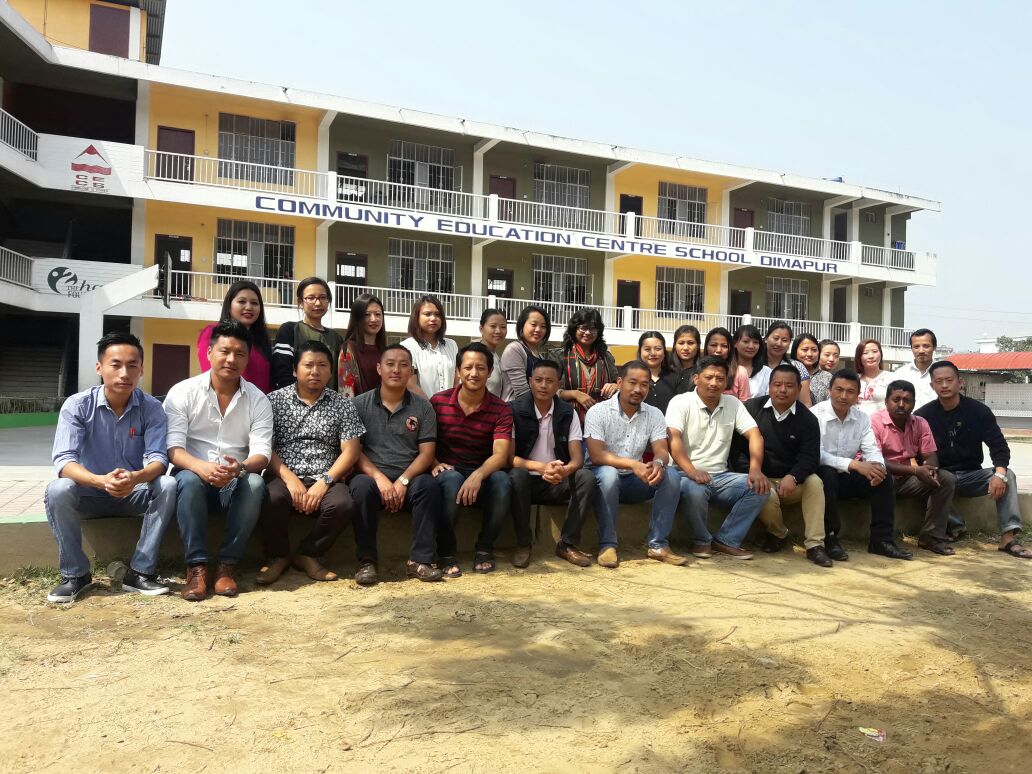 Meanwhile, another miracle came by way of a friend in the United States, who had interned with the school. Upon hearing about their troubles, which included a possible eviction, she gathered Rs 1.86 lakh and helped Longkumer buy out the land on which the school stood.
Today, the CECS runs a school in Dimapur, a residential school in Tuli, 15 informal education centres across the state, a mobile medical unit for far-flung villages, and is the nodal organisation for the implementation of the Centre's Childline 1098 project.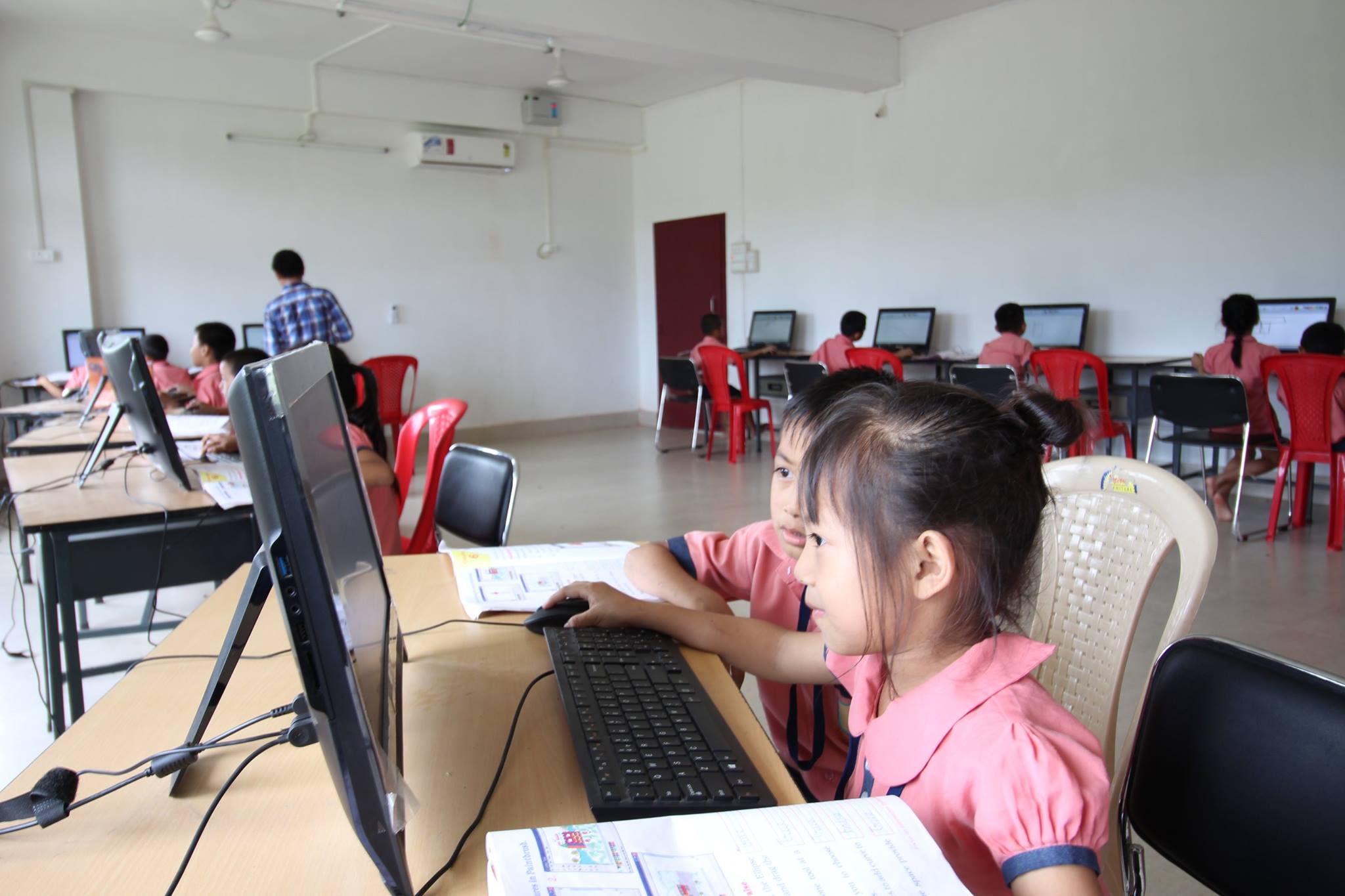 Working for children
From 2008 onwards, the CECS also began campaigns against child labour, worked on multiple small projects with the government, spread awareness about child rights by conducting seminars, giving talks at various schools and colleges, among other initiatives.
But for three years, Longkumer did all this work with very little funding and often on his own. Eventually, institutional support came from the Nagaland government, while local media also began highlighting his endeavours.
"In 2009, Shweta Rawat, the chairperson of the Hans Foundation, visited the CECS school in Dimapur after some told her about the work we were doing. The foundation extended its full support to us in 2010, and till this day remains our primary funder. They have helped fund our infrastructure expansion and other initiatives," states Longkumer.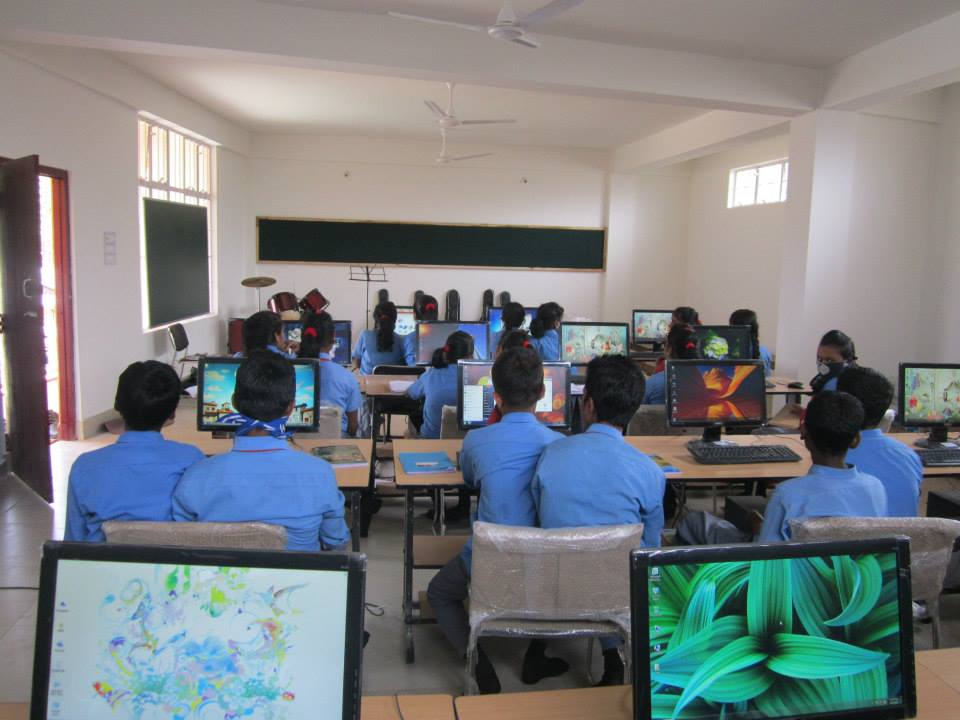 The branch in Dimapur initially had many children of daily wagers who migrated from Assam and West Bengal, but in recent years a lot of Naga children have enrolled too. Today, the school offers quality education and regular mid-day meals to 580 students.
Meanwhile, 95% of the 182 students in Rajeshwari Karuna School, the residential branch in Tuli, comprises tribal children, who are living and studying with modern facilities.
"Children who studied in our schools are now working in private companies, government jobs and studying in top universities. Every year, we have a Class X pass percentage of anywhere between 80% and 100%," he says.
Watch the testimonial from some of these students below:
"We have other non-formal education initiatives. CECS, under its Informal Education for Marginalised Children (IEMC) project supported by Wipro Cares, continues to give children a brighter future through its Informal Education Centres. The enrollment for the current year was a total of 778 children in 15 IEMC Centres, out of which a total of 248 children have been mainstreamed into formal schools," he says.
Meanwhile, with support from The Hans Foundation, the CECS also launched the Mobile Medical Unit. The objective is to provide accessible, affordable and accountable quality health services to the poorest households in the villages. Currently, the MMU project caters to 37 villages, reaching over 5,000 people every year.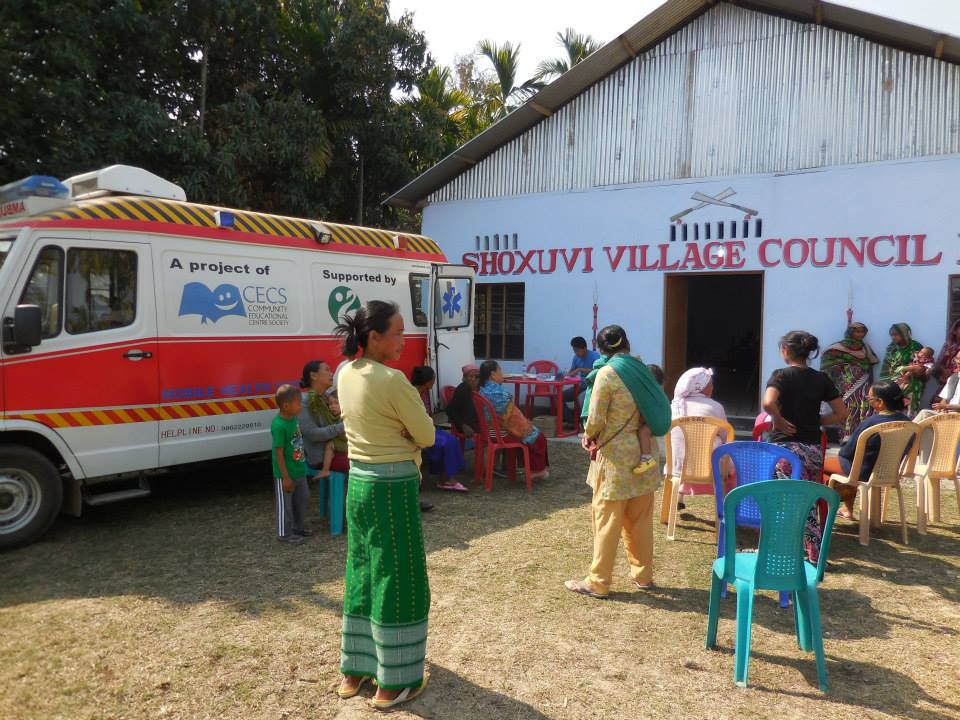 However, the introduction of the Childline 1098 national toll-free helpline for children in distress into Nagaland must rank among his greatest contributions. In Nagaland, the CECS is a nodal organisation for the implementation of the Centre's Childline project. They liaise with government agencies like the police, advocacy work, conduct training and workshops for community leaders, administration, organise awareness programmes and seminars, etc.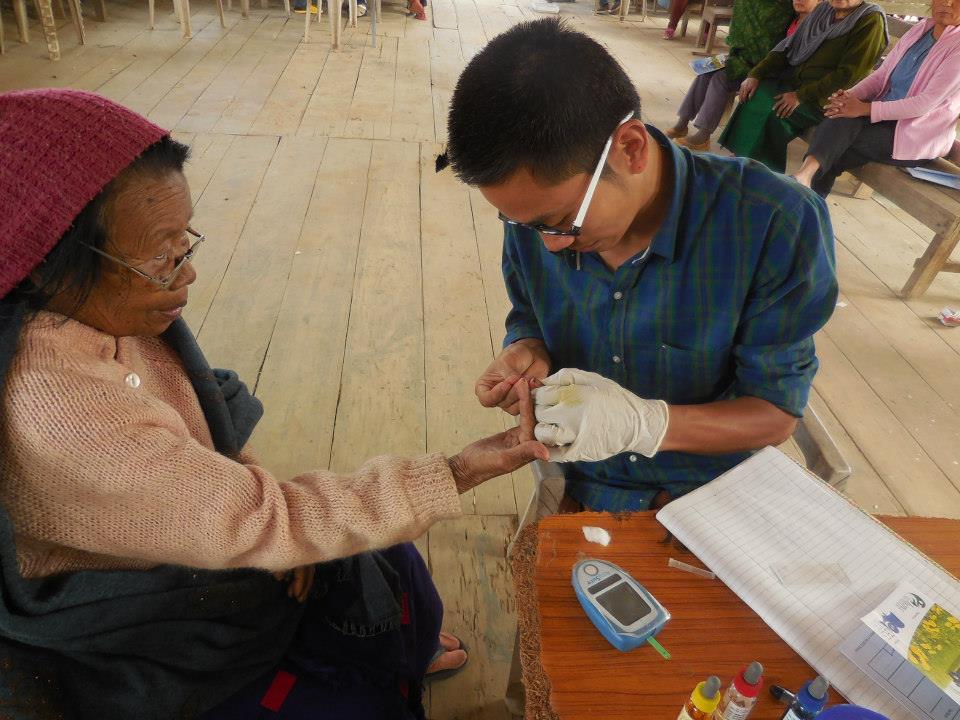 "Whenever we receive a distress call, we rescue the children. We have a shelter home, where these children are sheltered until we find their parents. If we don't find the parents immediately, we produce them before a Child Welfare Committee set up by the Government of Nagaland, which examines the case with assistance from the local Childline Team. We ask the child where he or she comes from and essentially get their story. Within two-three months, we will receive enquiries from police stations and Childline Team from other districts. When we finally find the parents, we hand them over. If they are orphans, we refer them to orphanages and adoption homes through the government," he says.
How does it work?
"For the Northeast, we have a centralised call centre in Kolkata. All calls are directed there, and if the caller is from Dimapur, the operator will direct to the call the Childline Team in Dimapur and similarly for places Kohima. We have childline teams set up in four districts," says Neiketulie Namdau, a nodal coordinator for the Childline Project in Nagaland. So far, they have helped rescue more than 2000 children, and Namdau credits the initial success of the Childline Project in Nagaland to his mentor Longkumer.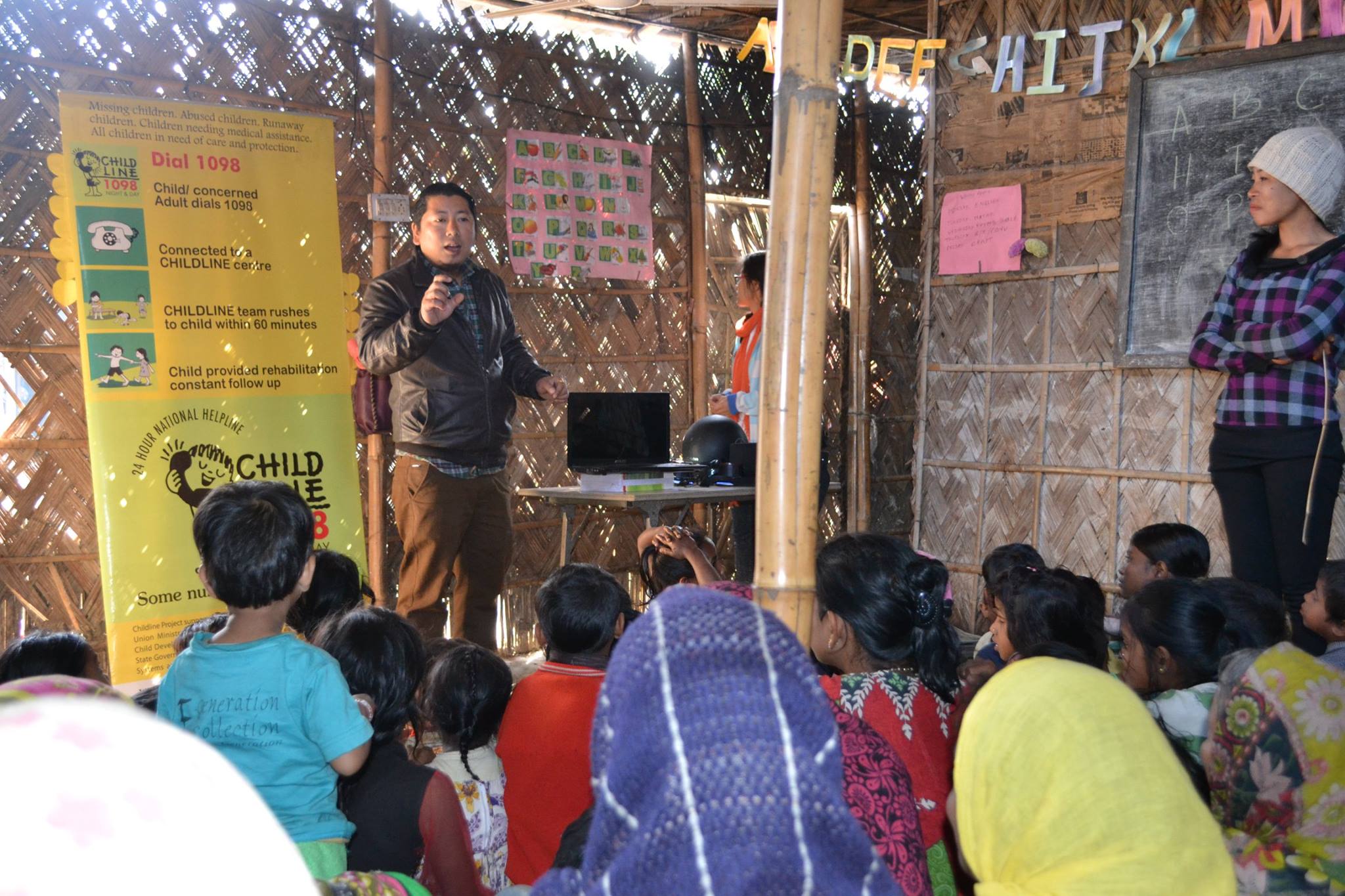 "Sir is a very dynamic leader and knows how to create a sense of mission and purpose. This adds to a great working environment. He comes up with challenges every day and wants us to be efficient every single minute in the office and the field. Sir is a role model for us," says Namdau.
An ever-modest Longkumer deflects the praise.
"Every life is precious. Without the intervention of certain people in my life, things could have taken a terrible direction. I want to do the same for others. I cannot change the world, but my work can give others hope and help them build a bridge to a better life," he concludes.
---
Also Read: This Shillong-Based NGO Has Saved Over 72,000 Victims of Human Trafficking!
---
(Edited by Gayatri Mishra)
Like this story? Or have something to share? Write to us: contact@thebetterindia.com, or connect with us on Facebook and Twitter.
We bring stories straight from the heart of India, to inspire millions and create a wave of impact. Our positive movement is growing bigger everyday, and we would love for you to join it.
Please contribute whatever you can, every little penny helps our team in bringing you more stories that support dreams and spread hope.