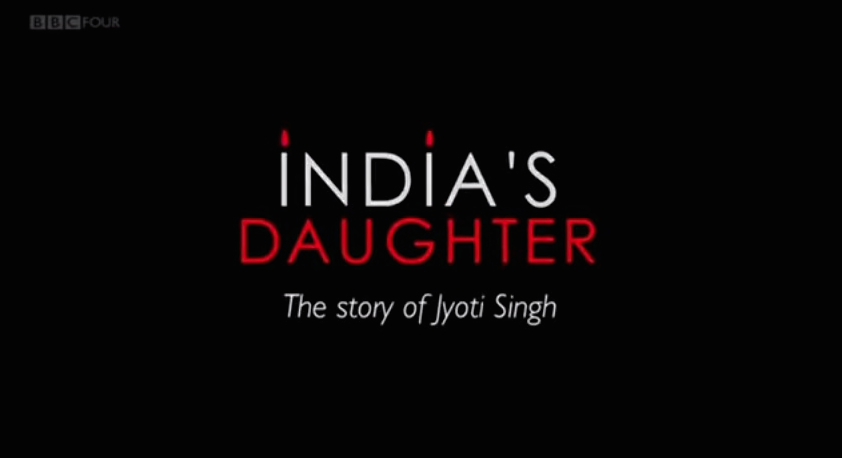 The BBC documentary 'India's Daughter' has touched upon a very sensitive topic and raised many questions and debates in the country. But our reader Manabi has a different wish. Here is what she thinks was missing the most in the film.
---
In the MY VIEW section, we highlight some of the most pertinent and interesting letters and opinions sent to us by our readers. Have something to say? Write to us: contact@thebetterindia.com with "MY VIEW" in the subject line.
---
The BBC documentary 'India's Daughter' has touched upon a very sensitive topic and raised many questions and debates in the country. But our reader Manabi has a different wish. Here is what she thinks was missing the most in the film. 
'India's Daughter' premiered in the U.S. two days ago and has been available for the U.K citizens to watch since more than a week now. However 'India's Daughter' is banned in India. Does that mean that Adv. M.L. Sharma proved himself right by saying "India has the best culture. There is no place for a woman in our culture"? And hence there is no place for 'India's daughter' in our country too?  But wait…before we come to a conclusion, we must remember: There are two faces of a coin always.
The documentary was directed by British filmmaker Leslee Udwin, herself a rape victim. Leslee again said in an interview during the premiere that she made this documentary out of respect and admiration towards India. She was inspired by all those people who went and stood in protest even under those harsh circumstances.
She was inspired by the courage, commitment and passion to fight against the injustice towards 'India's daughter' by India's youth. However we failed to focus on that part of the documentary.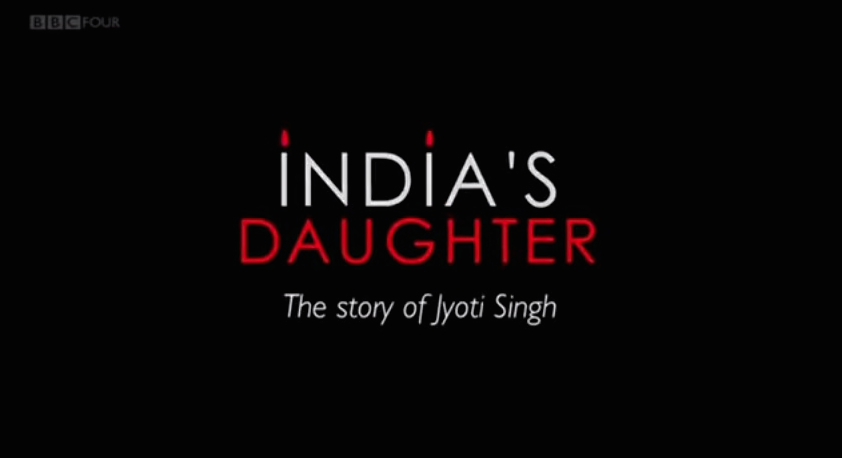 Meanwhile there came the news about a student in India who has been denied internship by a professor in a German university by stating the reason that she hears a lot about rape problems in India and cannot accept a male from a country having such an attitude in her group.
This reminded me of a simple personality test that we used to do in our childhood. We used to take a big white paper and put a tiny drop of ink on a corner of it. Then we used to ask the person to be tested what he/she could see. Most of them used to say "I can see this dot" and we declared him/her as a negative thinker. The ones who just said that it was a white paper were the positive ones according to the test.
The problem is that most of us are so busy in finding that tiny dot that we completely forget about the rest of the flawless white paper which can be used to write something wonderful.
Like we failed to focus on what Nirbhaya's mother says right at the beginning of the film.
"When our daughter was born, we had a gift of Ujala (light), and we distributed sweets at her birth. Everyone asked us why we were celebrating as though we had a boy."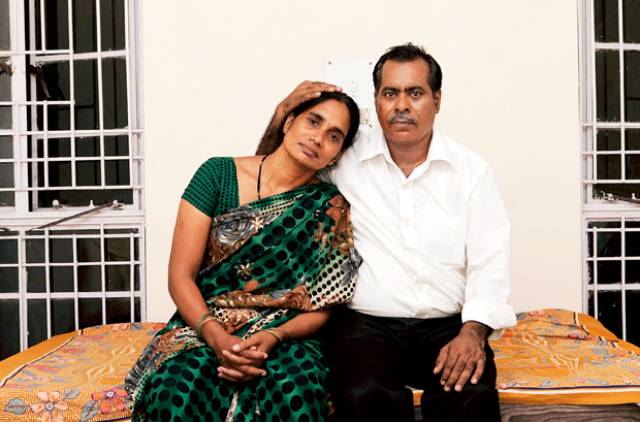 Photo: 
fridaymagazine.ae
Her father said that when he sold his ancestral piece of land to pay for her admission to medical school, his own brother said to him: "Are you crazy? Why are you selling it to educate a girl?"
These quotes show that though we have people like Mukesh Singh and M.L Sharma (who has the most insulting views about women), we also have people like Nirbhaya's parents who love and support their daughters as much as their sons. The outrage by the youth after the incident shows that though we have a few who are shaming our society and culture, there are a lot who are standing against these few.
The only thing that I missed in the documentary were the views of 'Awindra Pratap Pandey'.
I wish this 'India's son' too had been a part of the documentary.
I wish they had shown how he fought for his friend all alone against six well built men.
I wish they had shown that in spite of being severely injured, how he had managed to go for the trials in the court to get justice for Nirbhaya.
I wish they had shown what Awindra Pratap Pandey is doing right now!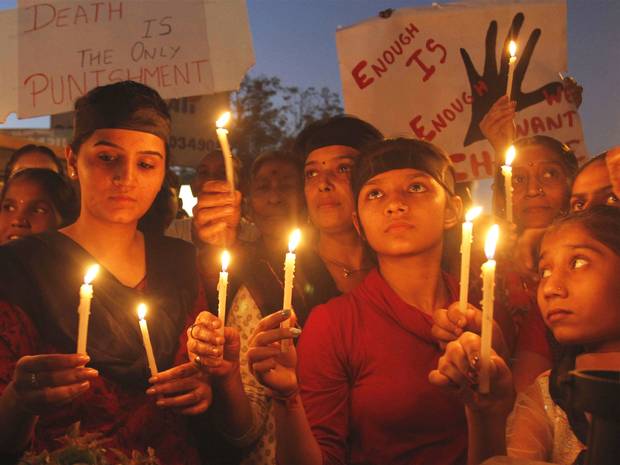 Photo: womenpla.net
It's not the first time that these defense lawyers have claimed that the rape that happened was the girl's fault. A year back, M.L Sharma said in an interview that the boy who was with Nirbhaya that night (i.e Awindra) is to be blamed for this crime as he was the one who was roaming with her late in the evening. Awindra has been going through guilt and grief for quite some time that he could not save his friend. But he has gathered all his guilt and grief into creating a NGO called 'Jagriti'.
Jagriti provides free health check-ups for women and workshops in the villages where both men and women are taught about women's rights. There is also a call centre for women in distress and the victims of violence and abuse.
Awindra has about 60 volunteers helping him with the charity, which is based in Uttar Pradesh.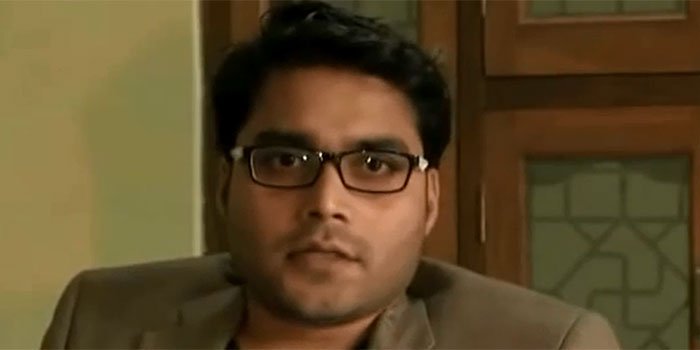 "Most of my volunteers are men. We're good men, and we show there are good men too in India. We want a better country for ourselves, for our society to improve, and we want our mothers, sisters and daughters to feel safer. I couldn't help Jyoti that night, but helping these women in any way possible makes me feel I am not completely useless," Awindra told Helen Roberts in this article.
I wish that along with the views of the accused, the documentary had thrown some light on how Indians came up with safety Apps and devices for women after this incidence.
I wish that along with the stories and family backgrounds of the rapists, they had also done some research on how many families in India are also against the rapist, in spite of being from a similar social background.
I wish that instead of making that one drop of ink more visible, they had focused on showing the entire clean white paper!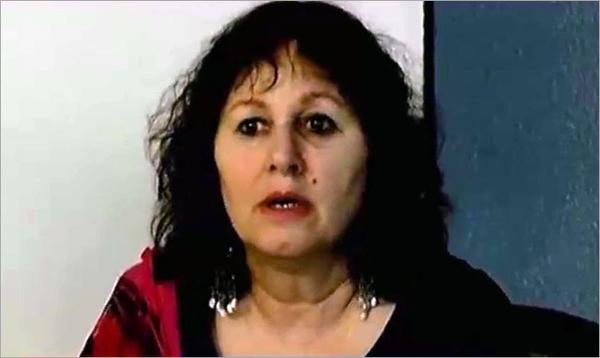 Photo: scoopnest.com
"Jyoti was such a gentle soul and I miss her every day. The best and only tribute to her now is to ensure that no one suffers like her again in India and to make every effort to stamp out rape."– Awindra Pandey
-Manabi Katoch
Like this story? Or have something to share? Write to us: contact@thebetterindia.com, or connect with us on Facebook and Twitter (@thebetterindia).
About the author: A Mechanical Engineer, Manabi Katoch has been brought up listening to Tagore's poems and stories, so she is kind of an emotional person within. She loves writing poems and stories on social and political issues. Few of her poems can be viewed on www.poemocean.com and satires on www.mindthenews.com. She has worked with Wipro, Frankfinn and Educomp in the past.
Tell Us More
We bring stories straight from the heart of India, to inspire millions and create a wave of impact. Our positive movement is growing bigger everyday, and we would love for you to join it.
Please contribute whatever you can, every little penny helps our team in bringing you more stories that support dreams and spread hope.