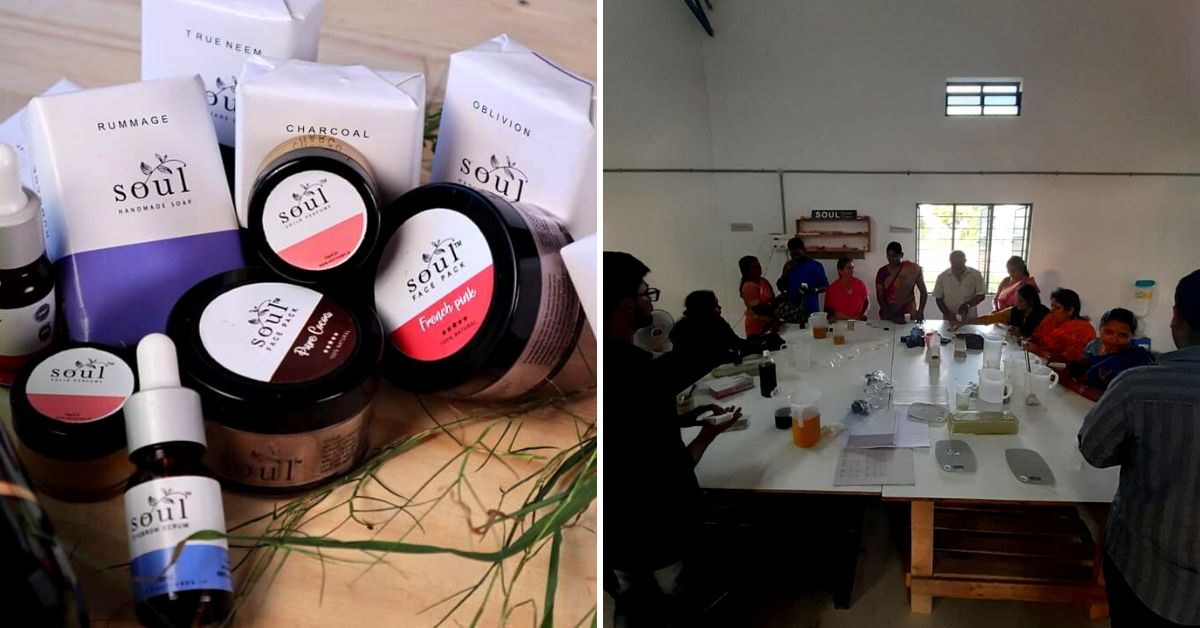 "I started by researching about it and then, once I made a few soaps, the interest grew. Soon, people around me began asking for the soaps and that is how it all started," he shares.
I have a confession to make – I have a little cupboard that is filled with all kinds of handmade soaps – activated charcoal, rose, lavender, sandalwood, peppermint and more. While I love this indulgence, it is also one of the main reasons for my depleting bank balance.
Yes, handmade artisanal soaps are expensive!
What if we could make these at home? M Kaviraj, (29), the founder and CEO of Sitara Enterprises which manufactures soaps under the brand—Soul Soaps, is conducting a one-day workshop at Erode.
The Better India caught up with Kaviraj who explained what this workshop would entail.
Click here to book your place in the workshop.
Kaviraj studied Engineering at KSR College in Tiruchengode and once he completed his education he found his passion in soap making. He laughed when I asked him how an engineer found his calling in making soaps, "I really wish I had some brilliant answer for this. The truth is that it just happened and I went along."
Kaviraj explains that when he found out about making soaps at home, he was intrigued.
"I started by researching about it and then, once I made a few soaps, the interest grew. Soon, people around me began asking for the soaps and that is how it all started," he shares.
Follow this link to book your slot.
How did Kaviraj learn?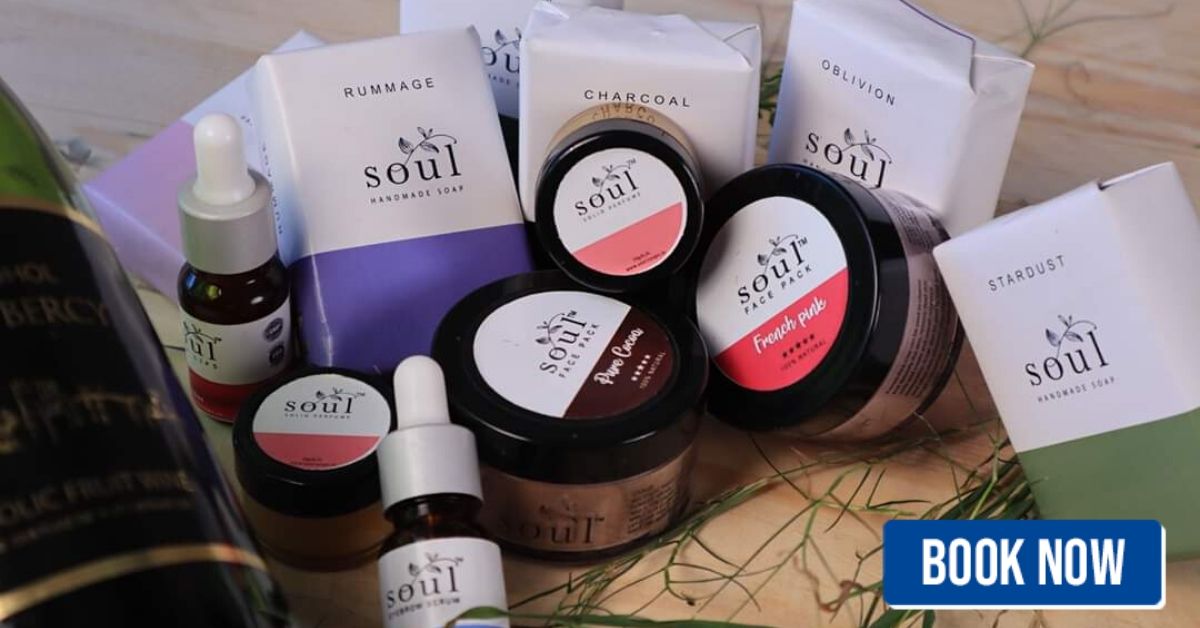 Initially, Kaviraj started by watching Do-It-Yourself videos on YouTube, "I realised there really wasn't much information online so I began experimenting. It's mostly all self-taught and a lot of research from various books. I would travel to different soap-making factories and speak to as many people as I could to gather information."
This took Kaviraj almost a year and he says that he spent that time solely on gathering information.
Why should you attend the workshop?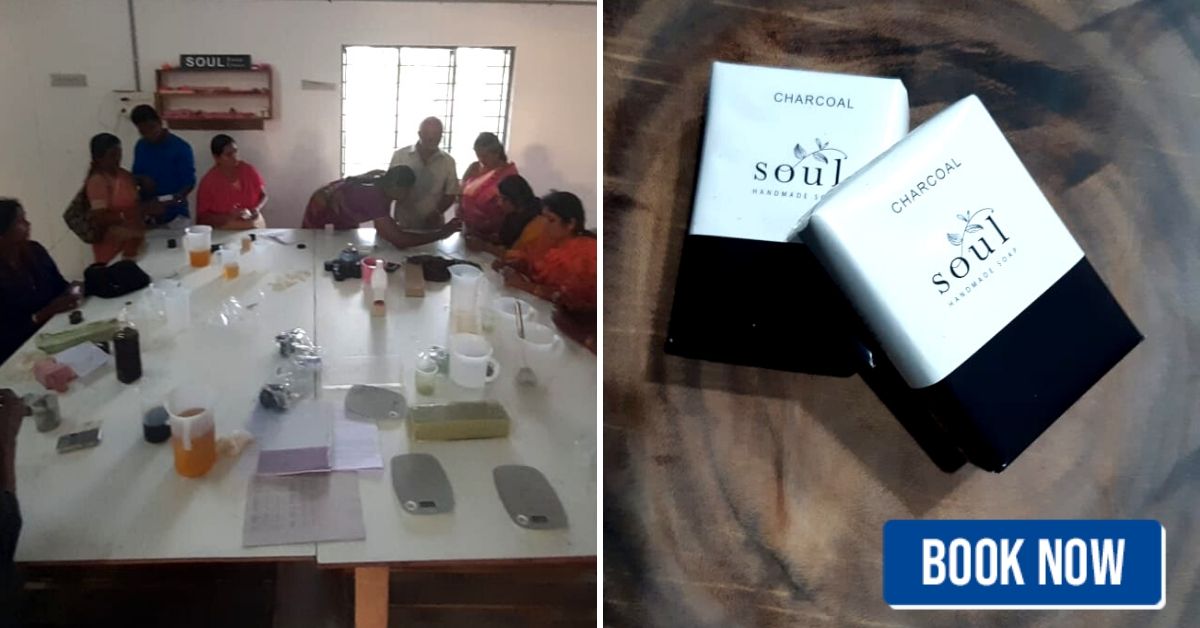 If you are 15 years and above and have even the slightest inclination towards making your own soap, then workshop is just for you.
"We all have the option of buying soaps off the shelf from the market, but one will never know what goes into them. Just like we will never know what we put into our mouths when we eat outside our homes. This is an opportunity for you to use the best ingredients and make soaps at a relatively lesser cost," shares Kaviraj.
When asked what he expects from his participants, he says, "A willingness to learn, a basic understanding of math, and the ability to grasp instructions in English. That is all it takes – we will begin from scratch and ensure that you leave armed with enough and more content on soap making."
Excited? Head here to book your place now!
What to expect?
This one-day workshop is for five hours and participants will learn the following:
1. Cold process soap-making
2. Selecting appropriate oils for soap-making
3. Making your own recipe
4. Understanding the types of oils
5. Using fragrance and essential oils
"There will be two sessions – the first round is a theory round, where you will get an understanding on how soap-making works and how to come up with new recipes and handle failures. The next session will be a practical one where each participant will get to make about a kg of soaps each for which materials will be provided in-house," shares the soap-making enthusiast.
"I have been conducting workshops for almost a year and a half now, and each week we have about 8 to 10 participants. One of the most interesting participants we have had was a 75-year-old lady who travelled all the way from Kumbakkonam just for this class," smiles Kaviraj.
"We also actively support anyone who wishes to enter the soap making business. From helping them with packaging to licensing and sourcing raw materials, we provide all the help that might be needed for making soaps," informs Kaviraj.
If soap-making has ever held a fascination for you then this workshop is just where you ought to be. Click here to book your place now!
---
Also Read: Harini's Story: The Lessons Learnt While Raising a Child with Down Syndrome
---
(Edited by Saiqua Sultan)
Like this story? Or have something to share?
Write to us: contact@thebetterindia.com
Connect with us on Facebook and Twitter.