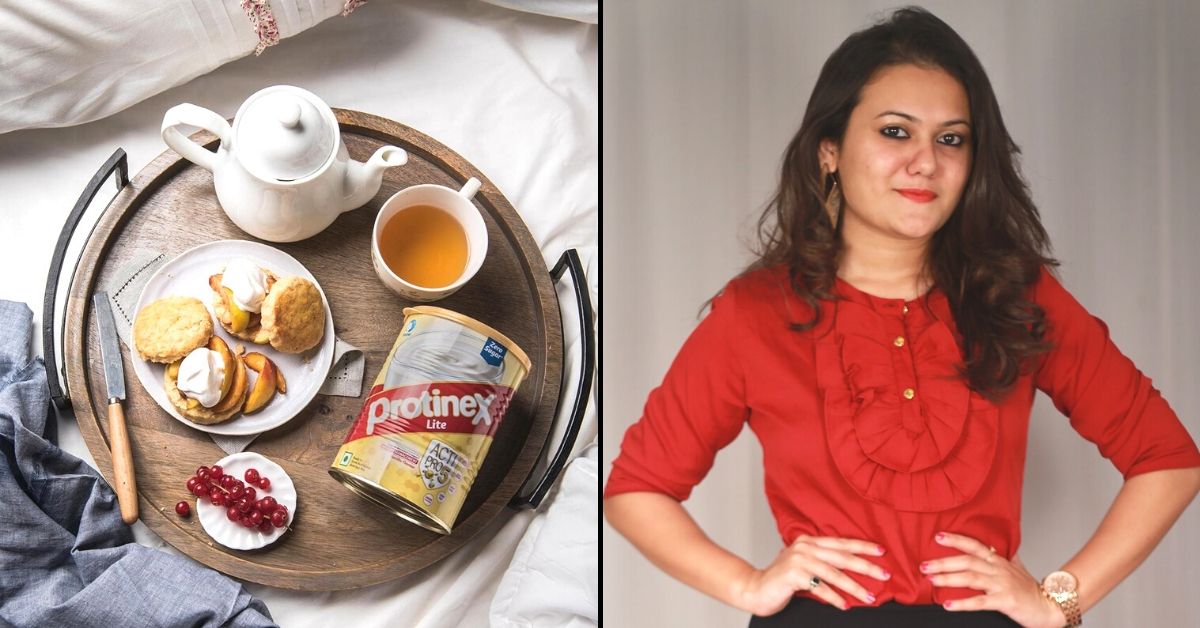 As a Nutritionist, the most common question I am asked is about protein intake. "Am I getting enough protein?"
---
This article has been sponsored by Protinex.
---
If you find yourself sleeping until the last possible second before dragging yourself out of bed; feeling tired after a long day's work; skipping family time because you are sleepy–then it might be a sign that your body is not getting enough protein.
Of course, there are a million other causes for fatigue. But if you skip meals and have an irregular eating pattern, then correcting your diet should be first on your priority.
Without healthy sources of carbohydrates, fats and protein, it is nearly impossible for your body to function at an optimal level. Especially if you want to cope with today's fast-paced life where we are always on the go. Most of us skip breakfast and eat a heavy meal for lunch, which mainly consists of carbohydrates but lacks protein. This leads to a crash in energy and triggers a craving for more food. Protein is responsible for giving us energy, helping our bodies recover, and keeping us satiated for a longer time.
Although there are enough sources of protein which one can include in the diet, many of us end up with an insufficient amount of protein because of our imbalanced meals and unhealthy eating patterns.
As a nutritionist, the most common questions I am asked are about protein intake. "Am I getting enough protein? How much protein should I consume in a day? Which protein powder should I use? Which is the best source of protein?"… the list goes on.
This article busts seven common myths about protein supplements with the right information.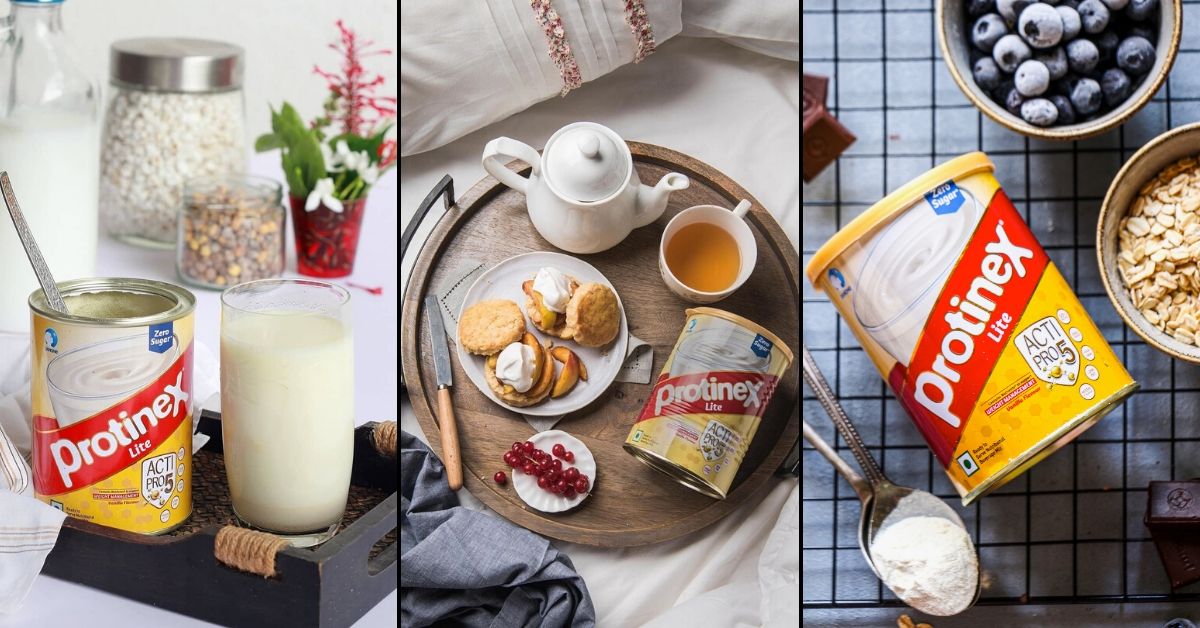 MYTH 1- You need a protein shake immediately after a workout.
Fact: It is best to eat protein regularly and evenly throughout the day to keep those hunger pangs at bay. Having a post-workout protein-rich meal/shake is beneficial as it boosts protein synthesis and helps to limit muscle breakdown (wear and tear of muscles). This simply means that your body recovers faster from aches and pains after training.
MYTH 2- Women will bulk up if they use protein powder.
Fact: A daily protein drink will not give you broad shoulders or bulky arms! It takes a specific weight training programme dedicated to building a lot of muscles for that result. Simply adding a protein shake in your diet won't get you there. It will just help fulfill your daily protein needs!
MYTH 3- Protein shakes make you lose weight.
Fact: Proteins are broken down in the body through glycolysis the same way carbohydrates are. If you consume too many calories, whether from carbohydrates, proteins or fats, you will end up gaining weight. To maintain your weight, consume 1-2 scoops or 25-30 gm of protein powder in a shake, along with regular physical activity and an overall balanced diet.
MYTH 4- Protein shakes are not as good as natural protein from food.
Fact: Protein shakes are digested and absorbed faster than protein in food. Plus, they are great for a post-workout supplement. However, remember to never substitute a protein shake for a real meal.
MYTH 5- Protein powder will damage the kidneys.
Fact: The right amount of protein powder with a balanced diet and regular exercise will never damage your kidneys. Make sure you use the powder correctly and in the right quantity.
According to Dietary Reference intake, you should consume 0.8g of protein/kg of body weight. This amounts to 56 gm of protein per day for an average sedentary man and 46 gm of protein per day for an average sedentary woman.
MYTH 6- Pea or plant protein isn't as good as whey protein.
Fact: Whey protein is good for muscle recovery, and some people find it easy to digest. But it is not the best protein powder choice for everyone. For vegans and people with digestive issues, plant-based protein powder is the way to go. It is digested differently than whey but still gives you the benefits of traditional powdered protein.
MYTH 7 – Protein powder equals gas.
Fact: This may be an issue if you drink protein shakes and nothing else all day. That's because most protein powders are derivatives of dairy products. But eating a balanced meal, which includes healthy fats, complex carbohydrates and water, along with a regular exercise routine, takes care of unpleasant digestive issues. The recommended dosage of protein shake is 1-2 scoops or 25-30 gm per day.
Recently when I attended an event by Protinex, interesting information on myths like these were shared. Protein can be added to your diet through various sources like eggs, lean meat, poultry, fish and vegetarian sources like milk and milk products, soyabean, lentils, and pulses. Vegan protein options include tofu, chickpeas, hemp seeds, pea protein, and quinoa.
I also recommend protein powder as an additional source of protein to my clients to help them in managing weight and diabetes, for muscle recovery, added nutrition, and increasing muscle mass.
I am always looking for the best protein powders to recommend to my clients and that's when a product like Protinex Lite comes handy. It has zero sugar, a good amount of fibre and is high in protein. It works wonders in managing and controlling blood sugar levels, and so, is a great option for diabetics and weight watchers.
In a nutshell, the importance of a balanced meal, especially protein and fibre, is rising. When it comes to practicality, we all want our food and dietary practices to be easy and hassle-free.
Learn more about Protinex Lite here.
About the author: Dr Manoli Mehta is a Nutritionist, a Certified Diabetes Educator and a Weight Management Expert. She is also the founder and managing director of Tattvum by Dt. Manoli Mehta. It is an Online Nutritional Consultancy Program. With over three years of experience in nutrition, she has helped 300+ clients. She offers a wide range of programmes, which include weight loss/gain and managing diabetes/hypertension through online and in-person consultations.
Like this story? Or have something to share? Write to us: contact@thebetterindia.com, or connect with us on Facebook and Twitter.
We bring stories straight from the heart of India, to inspire millions and create a wave of impact. Our positive movement is growing bigger everyday, and we would love for you to join it.
Please contribute whatever you can, every little penny helps our team in bringing you more stories that support dreams and spread hope.