Poor human development, acute infrastructural shortages, lawlessness - these were the challenges facing #IAS officer Keerthi Jalli when she took charge in Jan 2019. Less than a year later, she has scripted a remarkable turnaround! #Governance
Marked by poor human development indicators, acute infrastructural challenges, regular incidents of communal strife, and lawlessness, Hailakandi district in the Barak Valley of Assam isn't the easiest posting for officers of the Indian Administrative Service (IAS). When Keerthi Jalli, a 2013-batch IAS officer, took over as Deputy Commissioner in January 2019, she was quite literally entering the lion's den.
---
Plant-based fibres degrade within a span of 6 months and will provide you with a rash free and irritation-free cycle, without the plastic and chemicals. Check out these bamboo fibre sanitary pads.
---
However, nine months into the job, the Hyderabad native is scripting a remarkable turnaround in this 'forgotten land' which borders Bangladesh. Determined to oversee an image makeover of this 'aspirational district', her focus has remained on addressing acute developmental challenges, particularly health, bridging relations between different religious and tribal communities through food, and empowering women.
With the daunting figures in the 2015 National Family Health Survey for the district, the challenge before her is enormous:
-47.2 per cent of Hailakandi women are anaemic due to misinformed eating, particularly among local tea garden workers.
-Of the 70 per cent rural households, 33.5 per cent of children under the age of five are underweight.
On an average, each family has five children, making Hailakandi, the district with the highest fertility rate, says the local administration. As per 2018 figures, the district stood last in Assam in terms of the percentage of students passing Class X.
A big part of addressing these concerns is to establish people's confidence in the district's machinery. The IAS officer has, to some extent, gained their trust following a series of administrative reform measures.
In earning their faith, it has given Keerthi the foundation to further her development initiatives.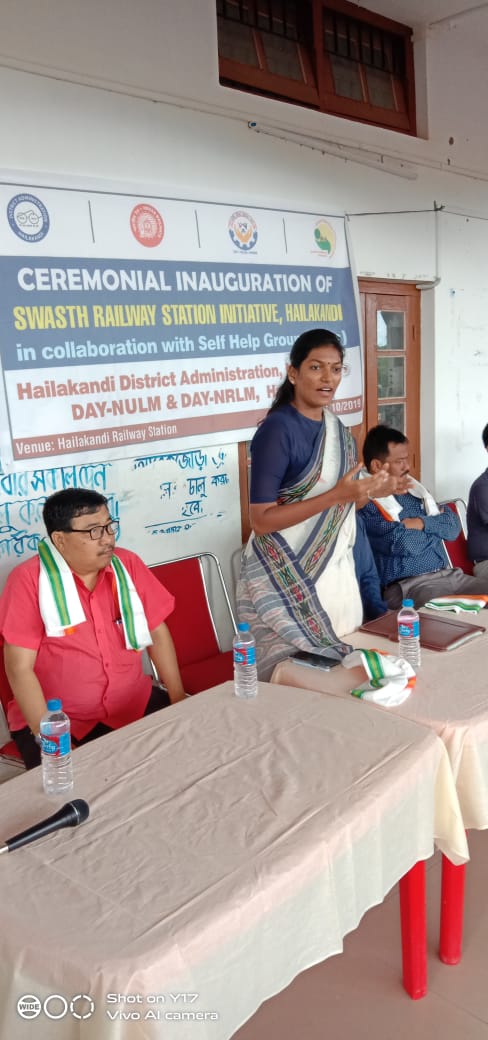 Child health, nutrition & variety
Keerthi, in conversation with The Better India, says, "Malnutrition is a serious concern with those suffering from anaemia. Yes, Anganwadi centres offer khichdi, and we deliver regular mid-day meals. However, the children here were getting tired of eating khichdi every day. There is only so much khichdi you can eat. While spreading awareness on nutrition during 'Rashtriya Poshan Maah' (Centre-led nutrition awareness drive conducted last month), we felt that the district could experiment with traditional cooking."
This led to the idea of introducing amla gur (gooseberry jaggery) candy.
The administration introduced it as a replacement for the not very preferred iron-folic acid tablets for pregnant women, mothers and children that they consume to treat iron deficiency anaemia.
"During Poshan Maah, Anganwadi workers visited households and talked about nutrition with the parents. In this exercise, we asked mothers to come forward and make these amla gur candies. It's a very simple recipe, but very tasty with ingredients found locally. Amla is a major source of Vitamin C, which offers better immunity. Alongside amla, we are using black gur, highly rich in iron. This experiment has taken off with families coming up with different recipes to make the amla gur candies," informs the Deputy Commissioner.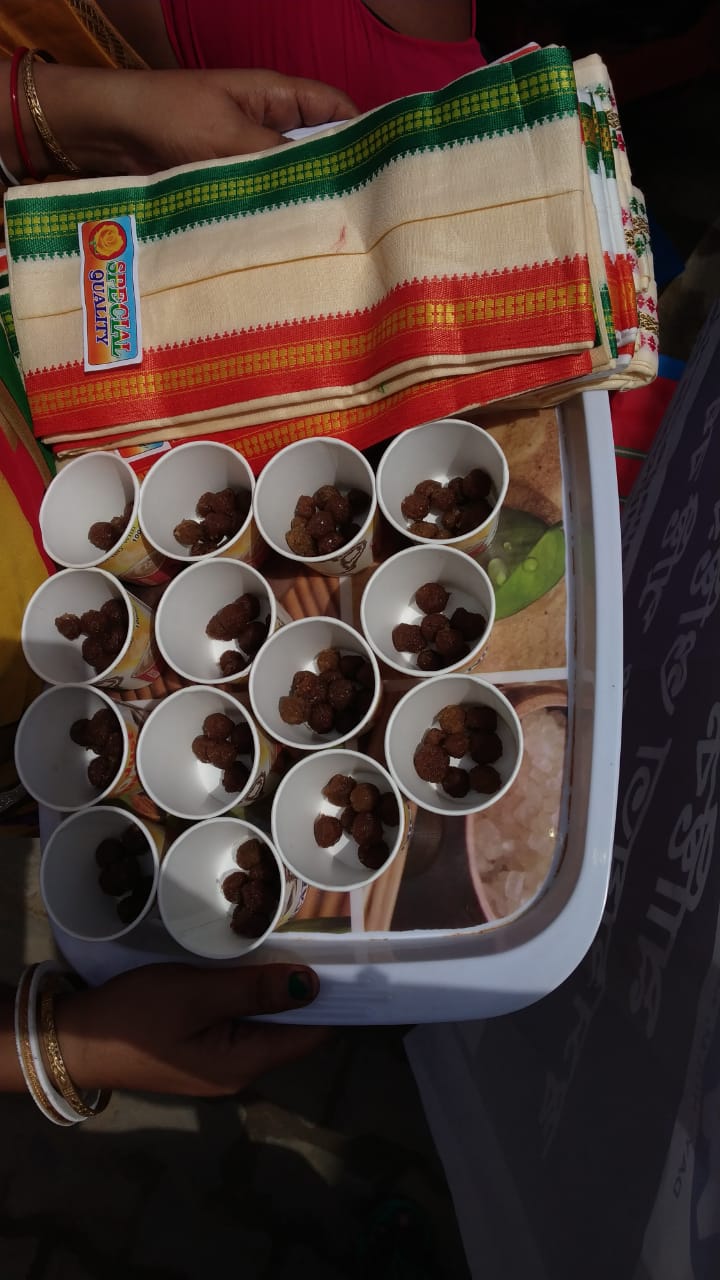 When mothers started bringing their local amla gur candies, the administration thought to extend it to the local food recipes as well. They requested mothers to cook and carry their food once a week so that their kids could exchange their dabbas (tiffins) with each other under Dibbi Adaan Pradaan initiative.
"It's a voluntary activity and happens once a week as an addition to the standard Supplementary Nutrition delivered by Anganwadi centres and the take-home ration. For example, a Reang (a tribe known in Mizoram as Brus) recipe is being tasted by a Bengali child while a Muslim child is tasting a Marwadi recipe. While tribals bring boiled vegetables, Bengalis bring luchi and others get seera (flattened rice) ladoos. Each child at the Anganwadi is now telling the other 'try out my mother's cooking'. This generates excitement among them to try new and tasty food. Even grandmothers have gotten into the act as well. Mothers are now exchanging recipes and trying them in their homes," she says.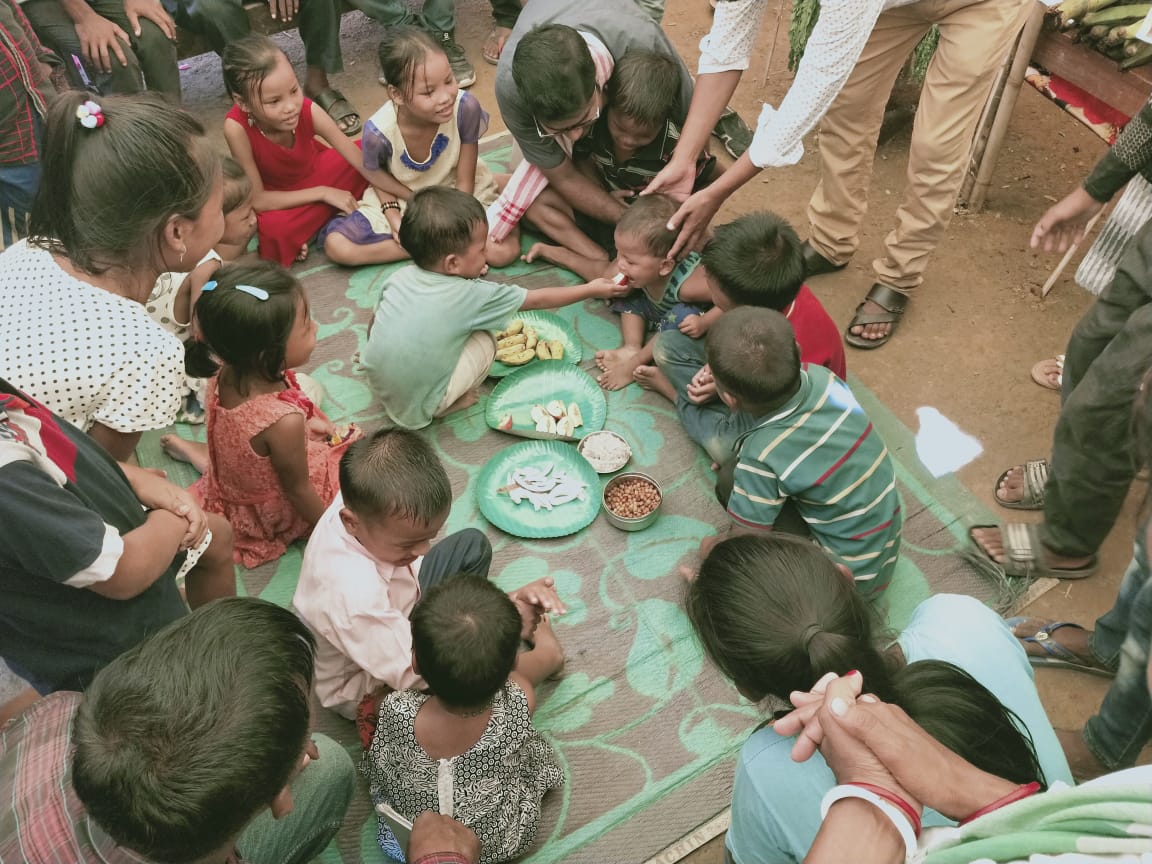 Consequently, a child gets to enhance his nutritional palette. This has also fostered a healthy competition among mothers, children and different communities, who have taken ownership of this initiative. With Poshan Maah over, the administration is continuing this practice on Village Health Sanitation and Nutrition Days (VHSNDs), which are scheduled to take place in every village once a month.
In cities, we have the option of trying multiple cuisines. This option does not exist in districts like Hailakandi. Children get bored with the same old cooking.
"Just the fact that communities are engaged in an exchange of recipes strengthens relations between them and children get to taste various recipes. The Reang community, for example, have a lot of bamboo shoot-based recipes, a good source of protein. It's an exciting way of bringing communities together, and at the heart of it is food," informs Keerthi.
Protecting girl child, empowering women
"When I first came here, I barely saw any women on the streets. When my mother went to the market, she felt uncomfortable. Bringing women out of society-imposed taboos surrounding their ability to work and have a career of their own has been a real focus," shares Keerti.
For the Deputy Commissioner, who is also the first female IAS officer to serve in the district, real development begins with empowering women. Without giving them an equal stake in the development process, districts like Hailakandi, suffer disproportionately.
"If a society improves, its women who often drive that change. A healthy and educated woman ensures that a family runs well. Well-run families ensure societal progress," she claims.
Last week, on International Girl Child Day, the administration launched the Kanya Taru Yojana for every mother in the district who goes to government hospitals and delivers a girl child. They are offering parents fruit-bearing saplings alongside Rs 250 for fertiliser expenditure with the hope that they spend the profits from these fruits-bearing trees on the girl child.
Last week, more than 2485 mothers were given seedlings of trees such as guava, coconut, Assam lemon, litchi and amla. The administration is on the cusp of collecting complete data on the number of children born in hospitals and health centres around the district, and each mother would receive this package upon their release from the hospital.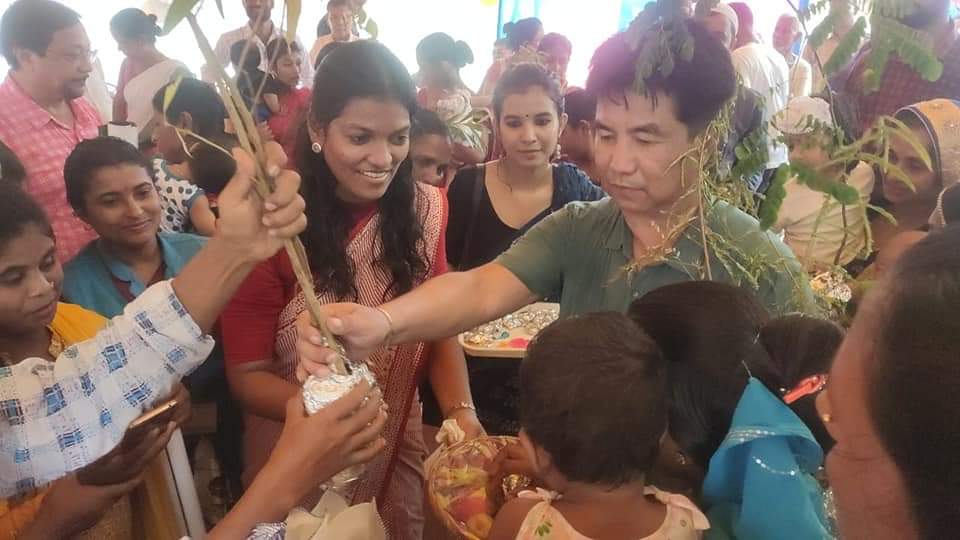 "She has started a project called Matri Deep, in which we are now closely tracking high-risk pregnancies using an app. Besides, she openly addresses different villages and communities about sanitary pads, contraceptive use and the need for family planning. Our administration has even released a short film on it because Hailakandi suffers from a very high total fertility rate. She has also approached religious leaders and community activists to broach the subject of family planning," says Parikshit Phukan, the Child Development Project Officer (CDPO).
Under her leadership, all health sub-centres have been renovated through various modes of CSR
Besides health, another mode of empowering local women in a district steeped in toxic patriarchy has been to assist self-help groups (SHGs). Applying the Kudumbashree model developed in Kerala, the administration is giving them access to markets for their products.
The district administration has introduced value addition to the traditional Sylheti artform of Sheetal Patti (mats woven out of bamboo cane). The SHG, where women make these Pattis, now makes cell phone pouch holders, file folders and decorative home items too. These will be purchased by the North Eastern Development Finance Corporation Ltd and other organisations.
"Moreover, for the first time in the Northeast, we have given the contract of cleaning 3 railway stations to local SHGs. Each SHG is paid Rs 15,000 per month for one-two hours of cleaning everyday. We are also planning to start a pineapple processing unit," informs Keerthi. The district even instituted a plastic ban, and SHGs are manufacturing paper and cloth bags.
Nonetheless, unemployment remains a major concern, particularly among women.
For example, under the National Rural Skill Development Mission, women are generally sent for parlour training or weaving, while men are admitted into data entry operator training.
"Contrary to the traditional skill forms, I expressed my strong desire for an all-women batch of data entry operators. Even the vendor who conducts these training programmes was warned that he wouldn't get a single penny if there aren't women in the class," she recalls.
Yet, getting these women out to pursue work like data entry in cities like Delhi, Kolkata or Chennai was a challenge. It took Keerthi six months to gather these women, conducting counselling sessions, visiting their homes to convince them how this was a good idea, word of mouth and a big advertising campaign.
Last month, the administration inaugurated the class of 45 girls in the 21-35 age group. By December these women will finish the course with assured placements. These girls have promised Keerthi that they would take up the job and agree to head out wherever they are placed. "This is probably my proudest achievement, in delivering the first all-woman batch of data entry operators in the whole of Assam," she claims.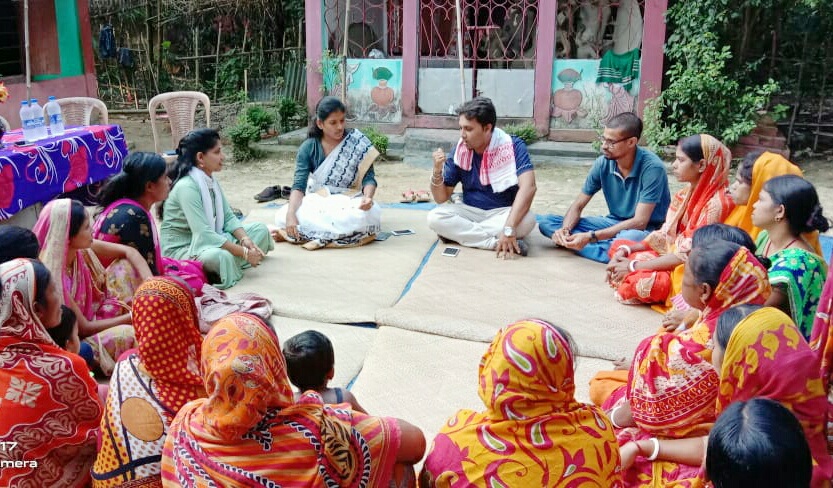 For the future
Winter is the working season in Hailakandi following months of rain. For the foreseeable future, the focus will be on mobilising funds and resources of basic infrastructure development, besides a host of health and education-related initiatives.
---
Also Read: IIT Grad Quits Singapore Job to Teach Poor Kids From 11 Flood-Prone Assam Villages!
---
"What is heartening is that when we try to reach out to the community, they respond despite all the challenges. It shows that they've been thirsty for someone to reach out to them. The best takeaway from this journey that change is indeed possible," says Keerthi.
"It's been more than a year since she was posted here. She has brought in real energy and spirit into the district. On an administrative level, for example, doctors are now regularly attending to their patients not only out of fear, but a genuine desire to change. Practically, it will take time for these changes to take effect on the ground, but in another five or six months people, we will see it for sure. We have seen genuine public participation in her initiatives with thousands thronging for them. The people indeed feel that change is coming," says Parikshit.
(Edited by Saiqua Sultan)
Like this story? Or have something to share? Write to us: contact@thebetterindia.com, or connect with us on Facebook and Twitter.