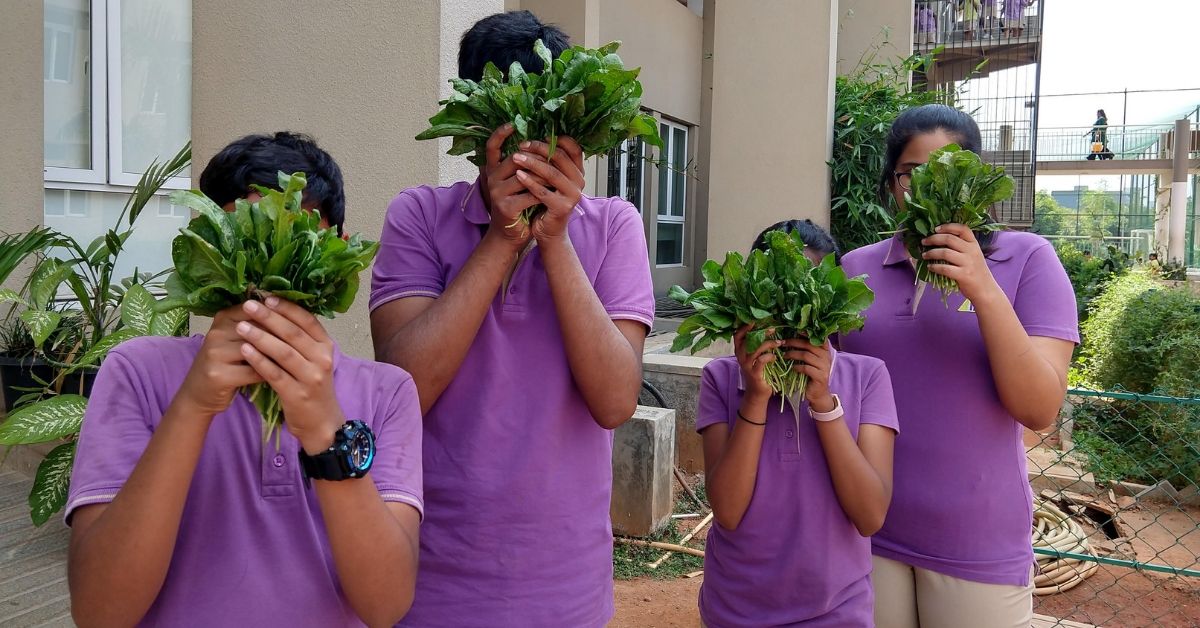 This garden is inspired not just by Japanese farmer and philosopher Masanobu Fukuoka's method of natural farming but also puts to use principles of agroecology, permaculture strategies, and the Miyawaki Method of afforestation.
What does a typical day within a school campus look like? Children running around or painting and perhaps even sitting in silence, immersed in reading?
---
Want to begin gardening in your own backyard? Kickstart your journey with these Grow Bags made of Eco-Friendly Biofabric.
---
Well, the APL Global School is unlike any other. It is known for its Cambridge IGCSE curriculum and focus on teaching life skills to its students and the fact that it has an edible campus.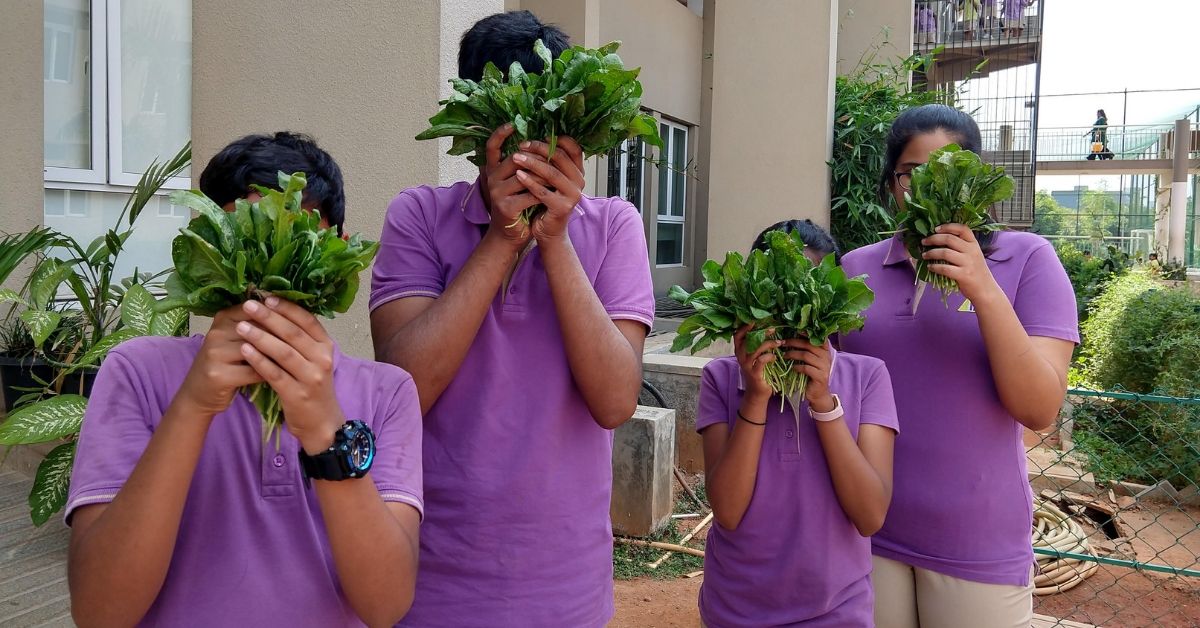 Yes, you heard that right.
Its students, armed with the philosophy of Japanese natural farmer, Masanobu Fukuoka, the principles of permaculture design and the guidance of their teacher, Maya Ganesh, have grown 200+ varieties of plants and more than 50+ local species of biodiverse trees and shrubs.
The Better India, got in touch with Maya to map the journey of how it all began.
Armed with a degree in Economics and an MBA, Maya had a very successful corporate career. However, her heart lay close to nature, so at the age of 39, she decided to switch careers.
She enrolled at the University College London, for a Masters in Environment and Sustainable Development, with a focus on the Global South and the issues that plagued developing countries.
One of her earliest influences was her professor and author, Dr Robert Biel who grew his own food on an allotted piece of land in the city.
When she returned to India, she lived off her savings for almost eight months, due to the lack of work, but used the time to undertake courses in regenerative agriculture, particularly permaculture.
Apart from training under different proponents of natural farming including Dr Debal Deb, Raghava from Aikanthika, Larry Korn, Clea Chandmal, and Narasanna Koppula, she also worked on multiple community-driven sustainable projects.
And yet, one of her strikingly different projects that stands out is spreading her love for the soil to young minds at APL Global School.
It all began in 2017, when the school decided to shift its campus to Okkiyam Thoraipakkam in Chennai.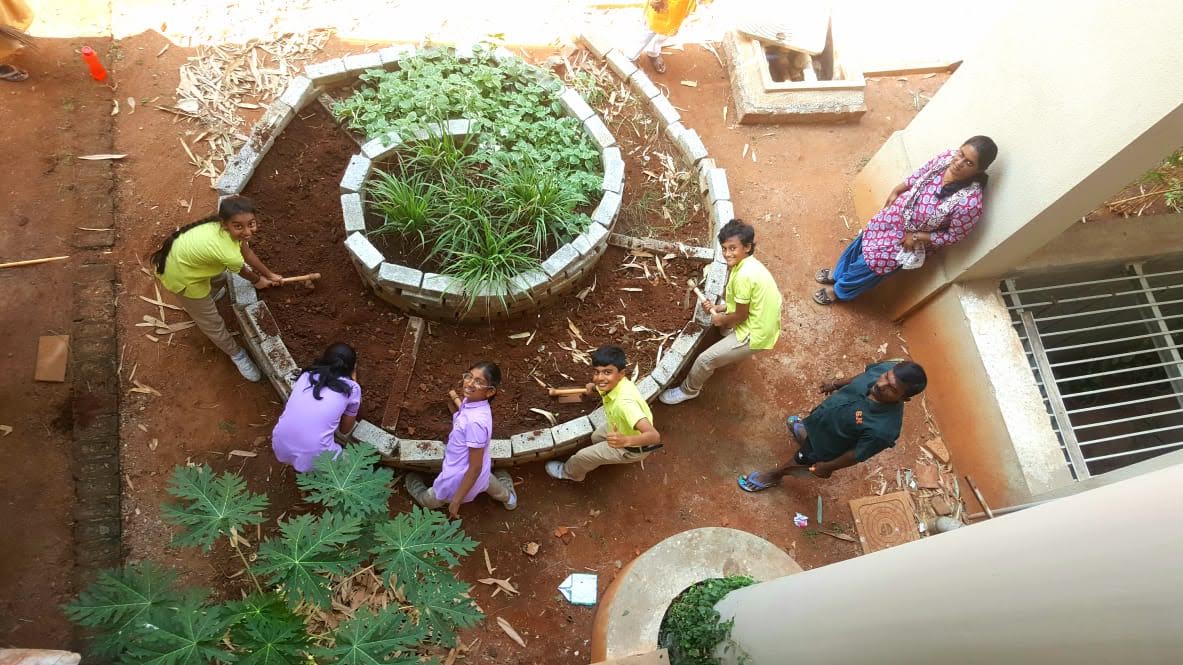 "From dry patches, to creating a biodiverse system that boasts of flowers, fruit trees, herbs, fibre, dye, shrubs, vegetables, birds, insects, worms and microorganisms and small reptiles—we have come a long way in the last three years," says Maya.
This garden is inspired not just by Japanese farmer and philosopher Masanobu Fukuoka's method of natural farming but also puts to use principles of agroecology, permaculture strategies, and the Miyawaki Method of afforestation.
"Under the initiative, kids from Classes 1 to 12 plant native or indigenous varieties in every nook and cranny of the school campus. Every inch of outdoor spaces that the school has, now grows herbs, vegetables, fruits, shrubs, herbs, flowers, medicinal plants, and even fibres. The plantation is diverse with a mix of hardy perennials and fewer annuals to create a permanent, self-sustaining, biodiverse system. And most native seeds that we use are open-pollinated, rare and forgotten."
The produce is not sold commercially, and is instead distributed among students, teacher-facilitators, staff and everyone within the school community.
To extend the benefits of the garden to the under-privileged and teach the students the importance of sharing, the school is now extending its seeds, cuttings and saplings to anganwadis in Chennai, where Maya works with volunteers to create nutrition gardens.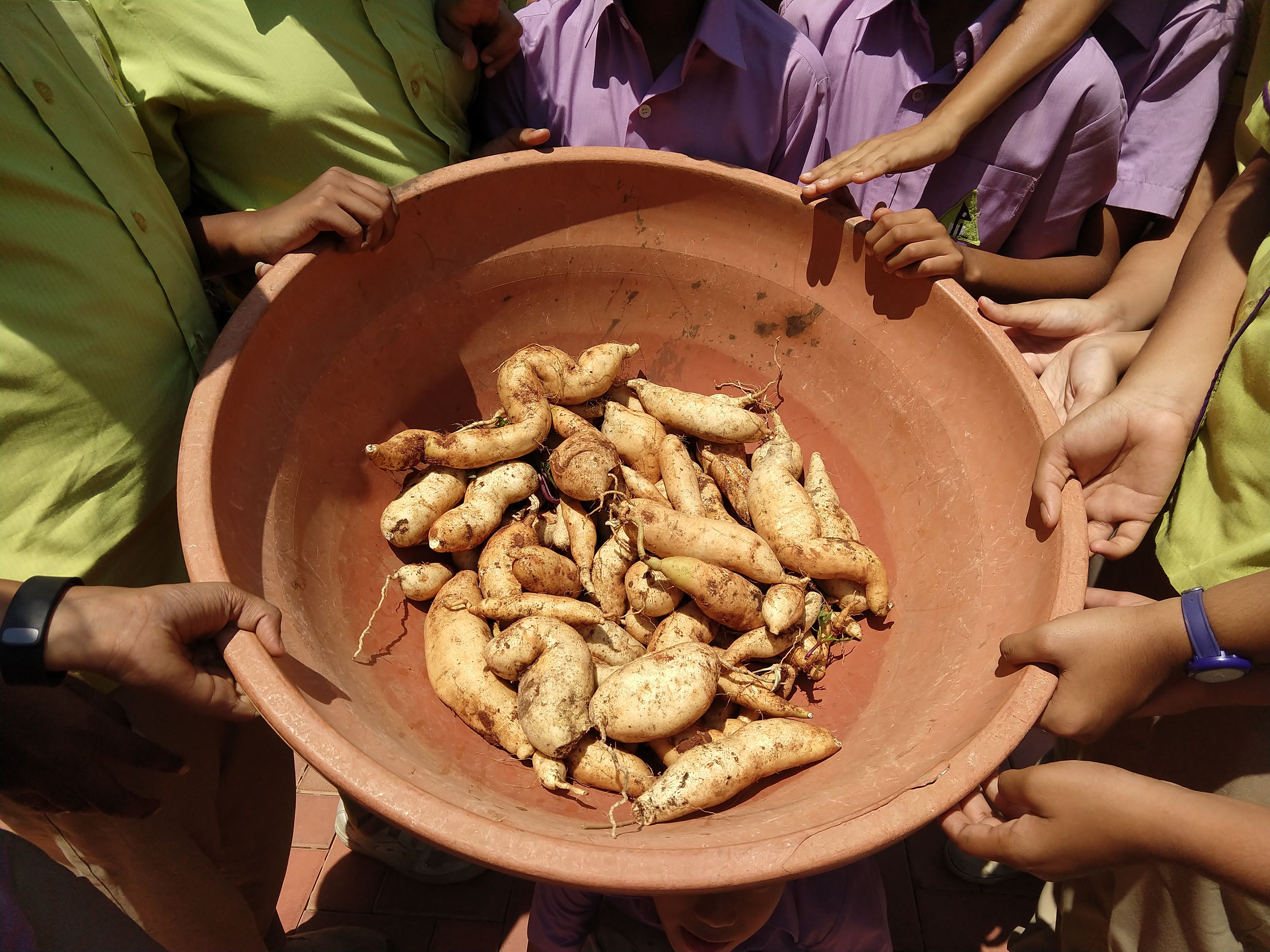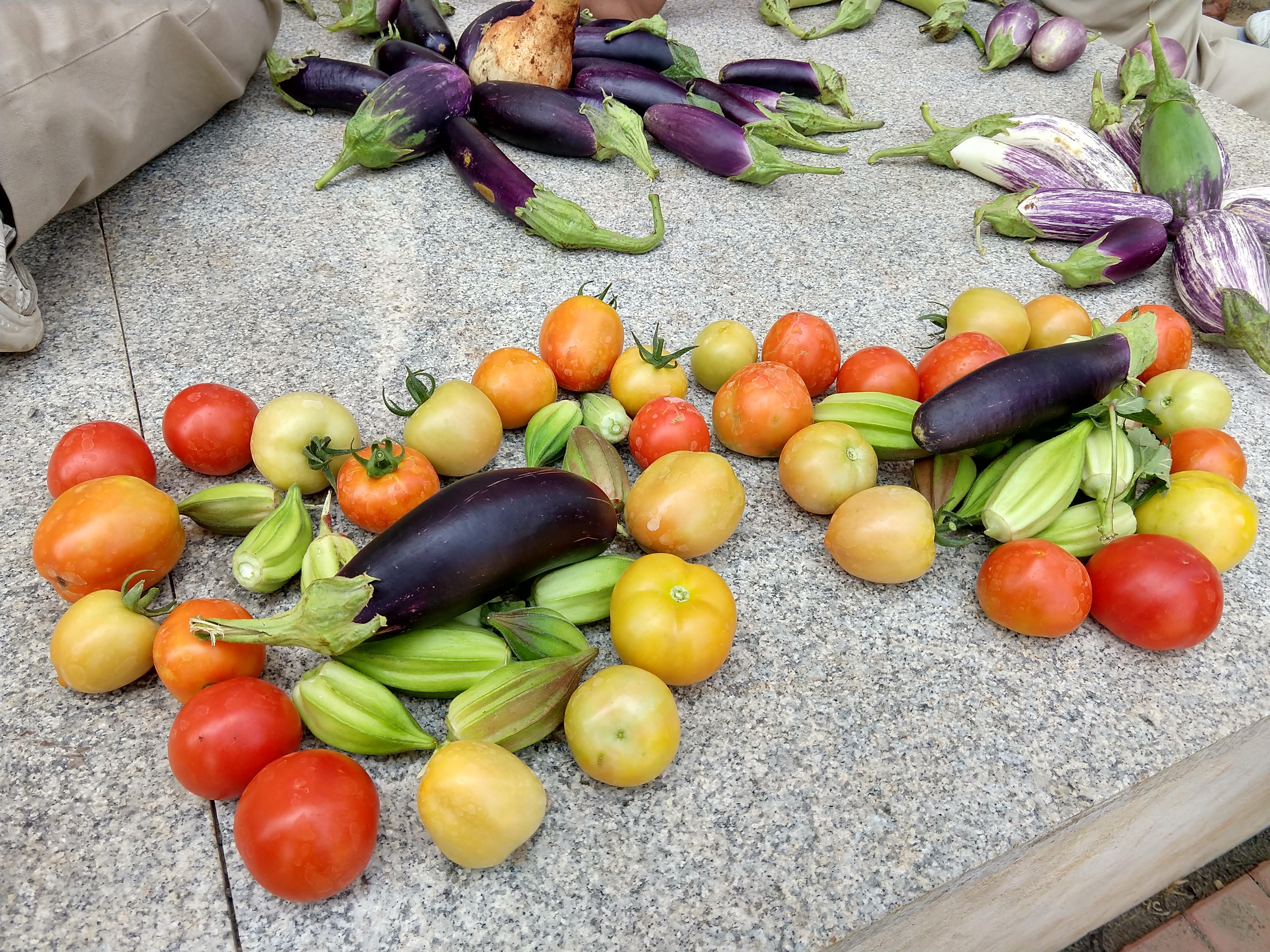 When Maya started her journey, she had only eight students. Since the slate was blank, and the campus had pockets of land instead of one huge patch, she used her creativity to adopt and tweak several methods to suit the soil and the climate.
"When we first started, the soil lacked biomass. And the housekeeping staff would often sweep away the dead and fallen leaves because they thought it made the campus look dirty. It took me a lot of convincing to avoid them from doing that because these fallen leaves, twigs and branches were the biomass that could nourish the soil."
The key to making this system successful was biodiversity, just like a forest. So today, even on a small garden bed on the campus, you may find 20 different plants. Most of them are edible, and the biodiversity helps keep pest attacks and weeds at bay.
Since permaculture design is a closed-loop system where all the waste generated in the system has to go back into the system, all the waste generated within the garden goes back into it as compost and to mulch the soil.
Only last year, when Maya came up with the idea of using the Miyawaki method of afforestation, the school decided to earmark two small patches for the experiment. The native seeds were sourced from Chennai.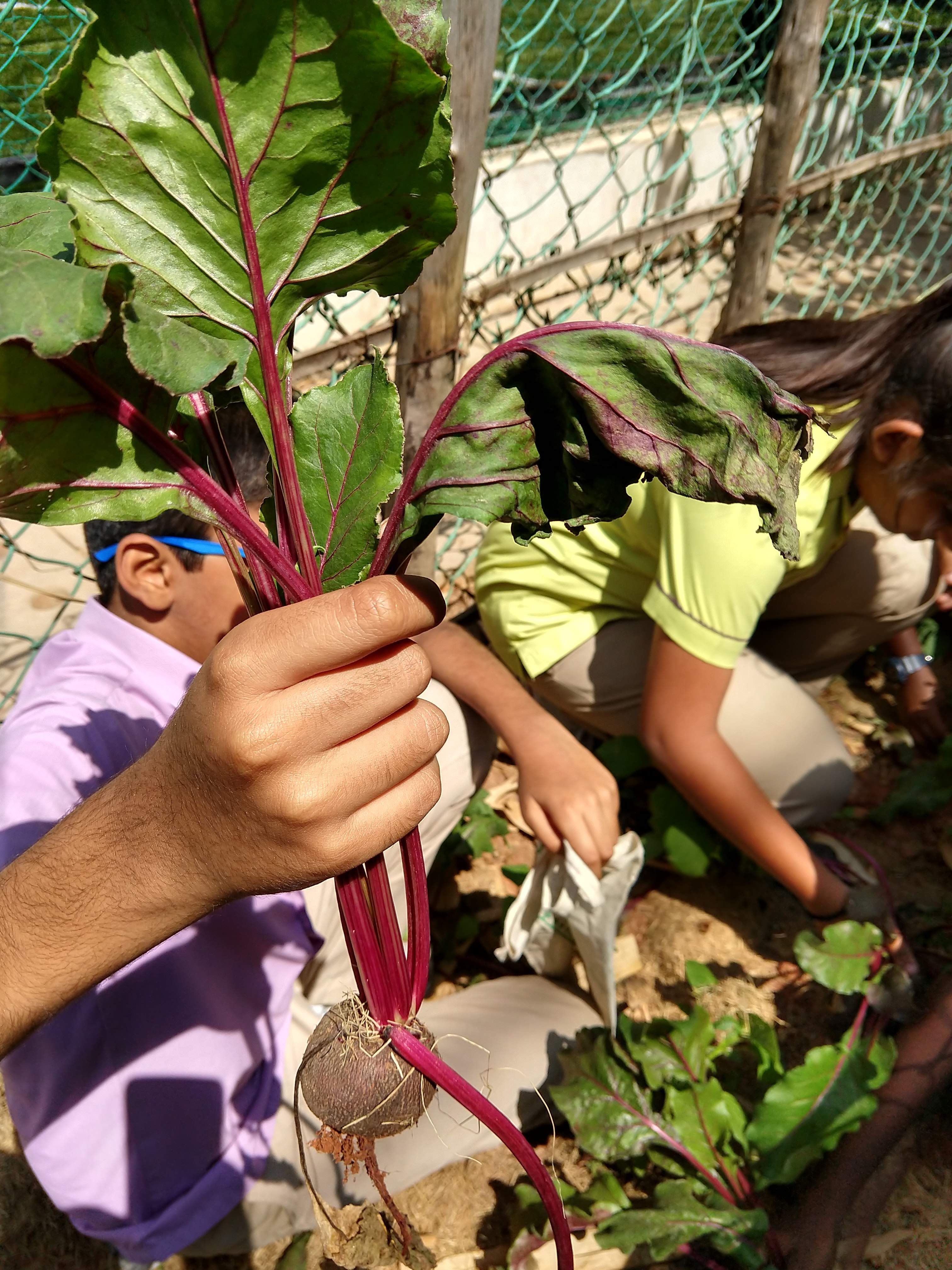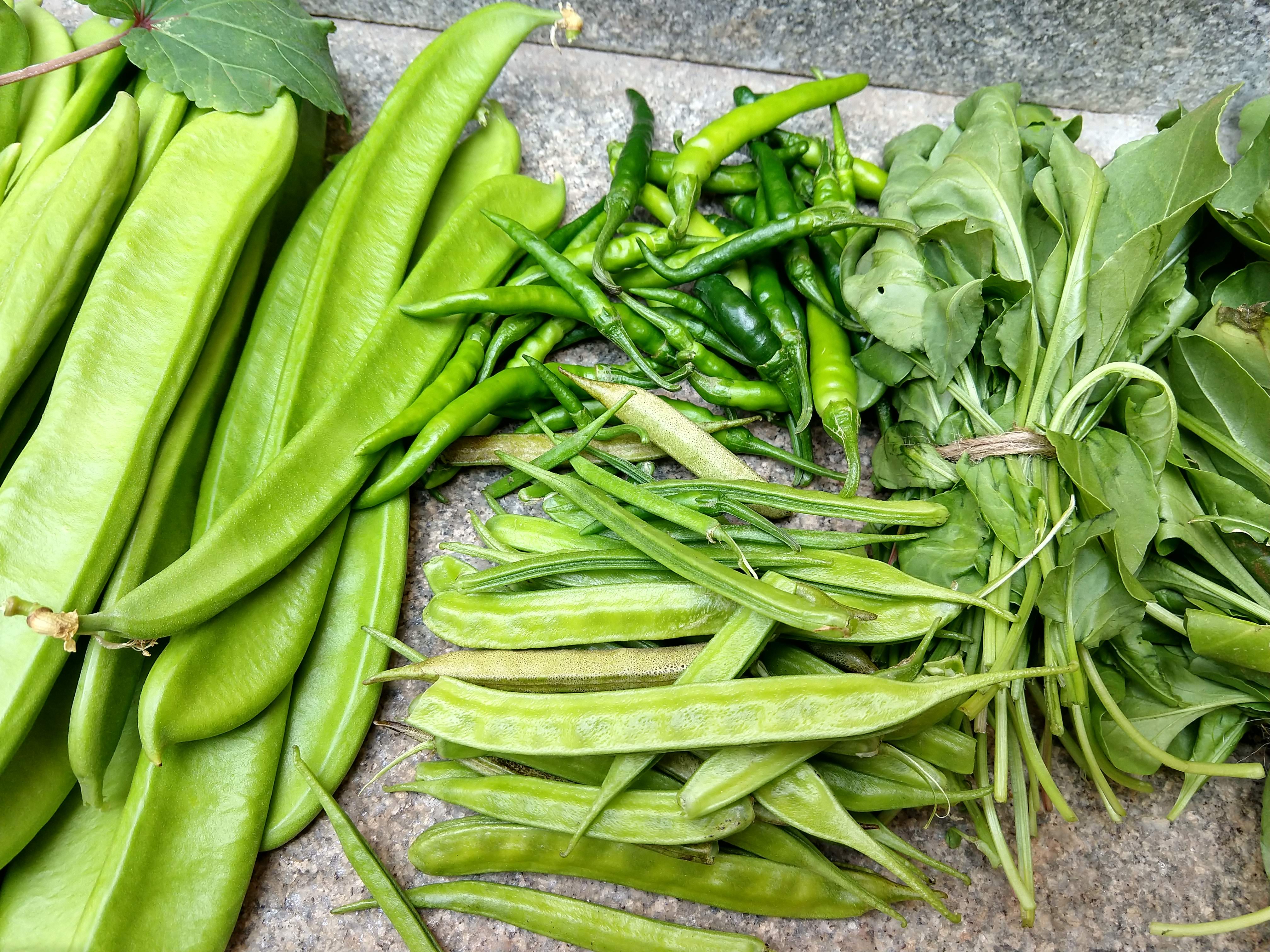 "In the initial months, these plants only grew about 1.5 feet tall, and we thought that perhaps, the lack of biomass was an issue. So we sourced waste from a local sugarcane vendor, the local vegetable market and an apartment complex in the vicinity. We dug pits and filled them with this biodegradable waste and planted trees in a phase-wise manner. Within a year, these trees have grown seven-eight feet tall!"
Today the school garden, as well as the Miyawaki patch, attracts a host of insects, birds, animals, and reptiles.
From five native varieties of brinjals to Balinese ginger and sweet potatoes that are white—the garden has successfully grown plant varieties that you may not even find in the supermarket.
Meanwhile, the Miyawaki patches operate like a self-sufficient wild forest and have herbs and trees ranging from gooseberry, papaya, pomegranate, henna, wood apple, peepal, lemon, guava, banana, vegetable hummingbird tree, etc.
"We also have a huge family of garden lizards that keep the insect balance."
---
Also Read: Engineering Dropout to Organic Farmer Growing 300+ Native Veggies: TN Man's Inspiring Story!
---
While most of their seeds are sourced and bought from Sahaja Seeds and Yarroway farm, they are now working on conserving and multiplying open-pollinated seeds themselves.
Maya also uses her network of regenerative agriculture teachers and practitioners all over India to barter open-pollinated seeds or often they send some seeds as a goodwill gesture.
"We also invite special guests to interact with the children. Past guests include Dr Sultan Ismail Ahmed, a soil biologist and ecologist, and Nina Sengupta, the author of 'Edible Weeds and Naturally Growing Plants in Auroville," she says.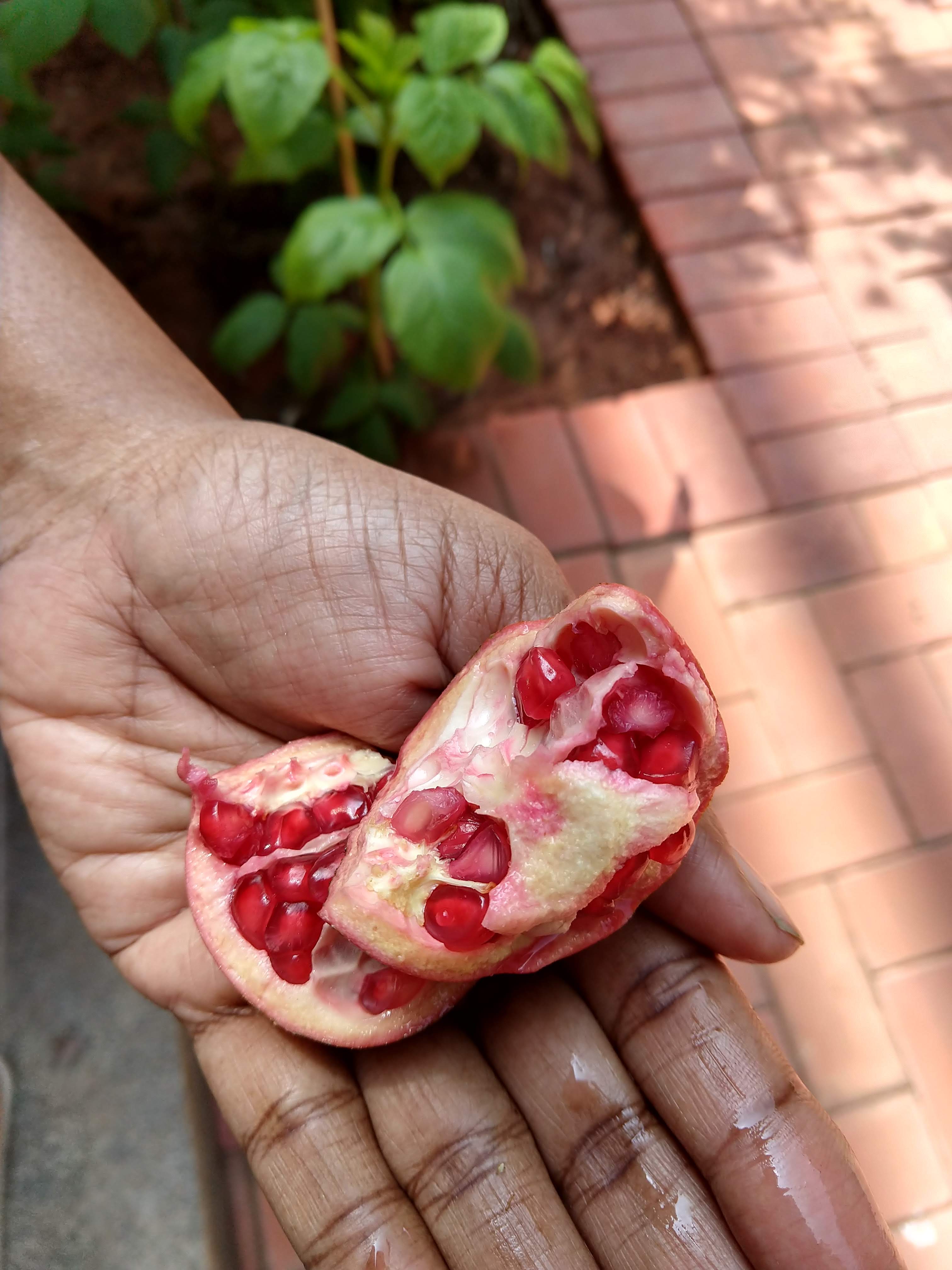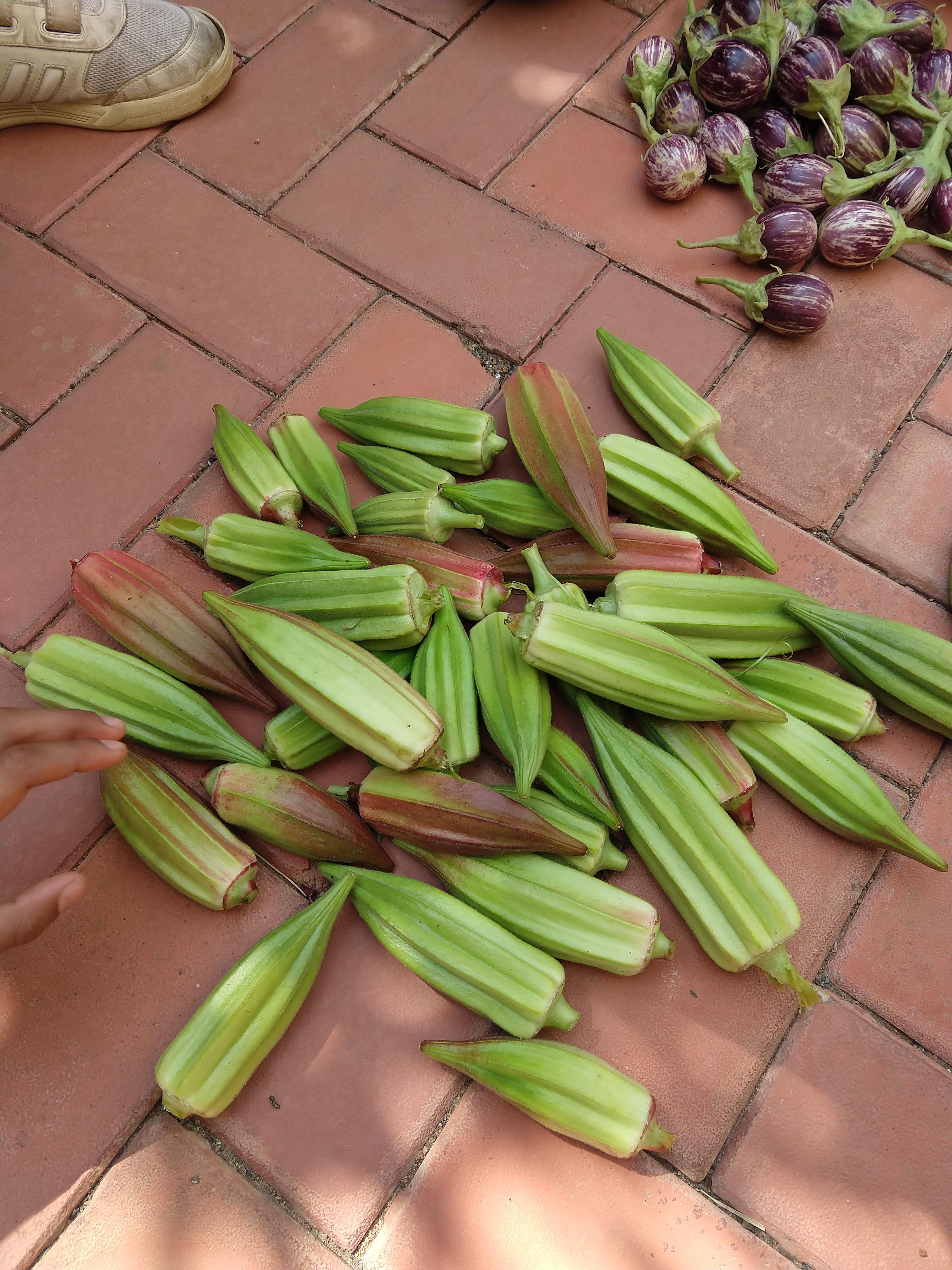 Their latest experiment is growing indigenous 'Karunganni' cotton and brown Peruvian cotton given as a seed gift from safe food activist, Anantha Sayanan.
"While working in the garden, the students often complain about their arms aching after half an hour of work. I then remind them of how much effort our farmers put in to grow food for all of us. This not only teaches them about the importance of hard work but also helps them respect the food on their plates and the farmers that grow it."
She ends with a message saying, "Our focus will always be Earth care, People care and Fair share—the three permaculture ethics. We want the children to understand that they do not have to stick to conventions; and can also do something different in life, like farming. Regenerative farming that can not only make them self sufficient but also help combat climate change."
If this story inspired you, get in touch with Maya on her Facebook page, Eat Your School Garden. You can also write to her at mayaganesh74@gmail.com.
Check out a few more pictures from this edible school garden: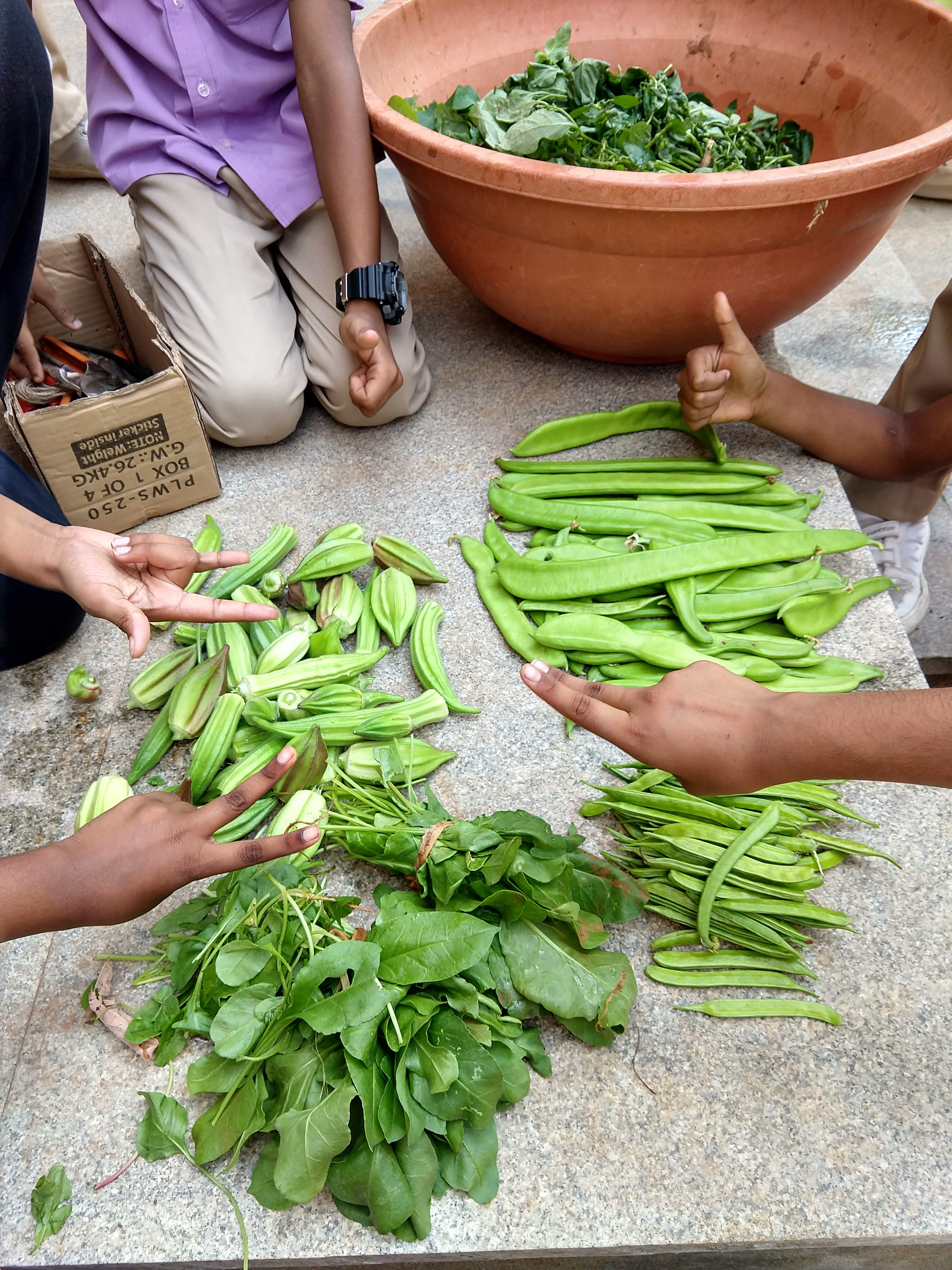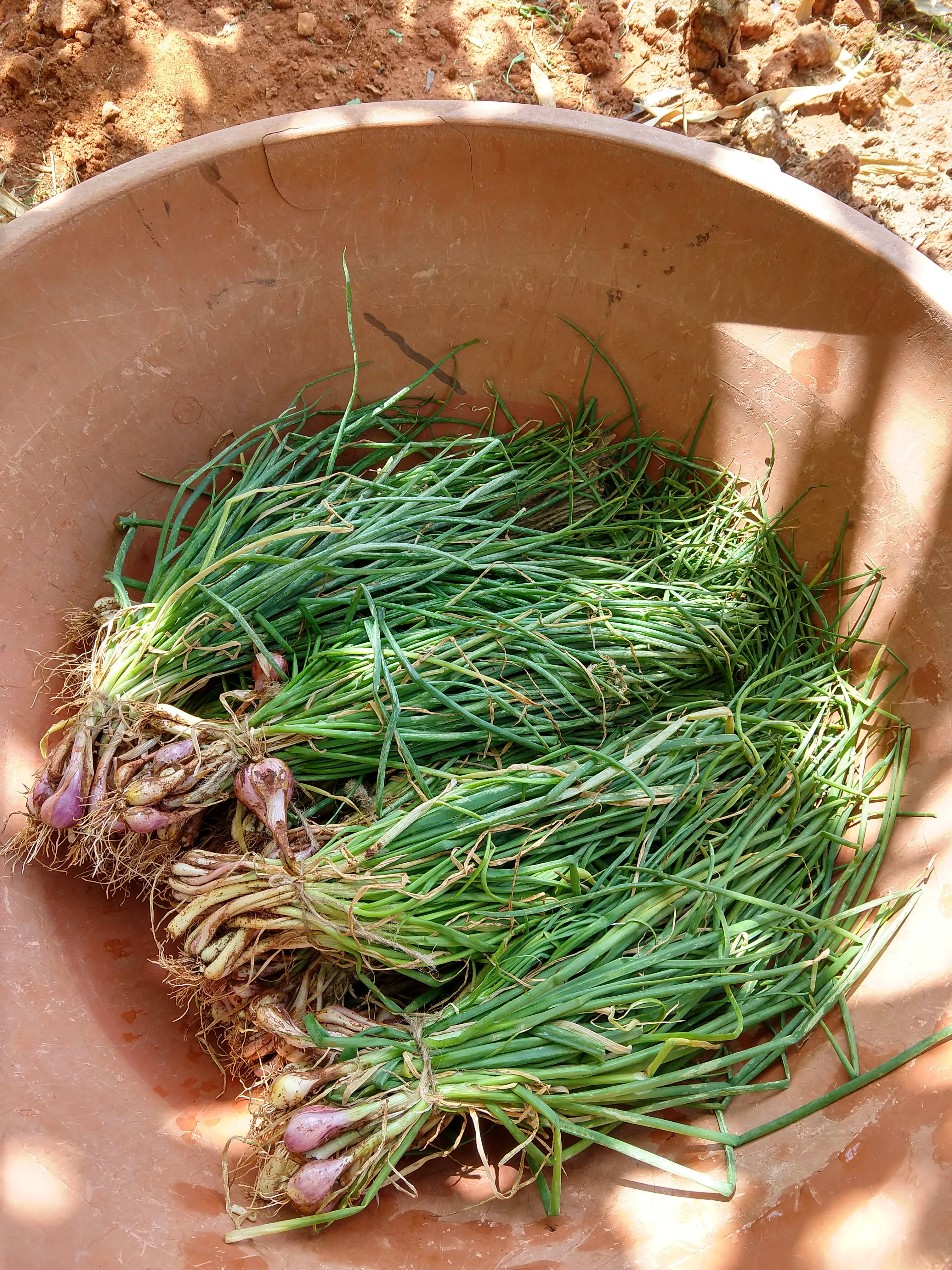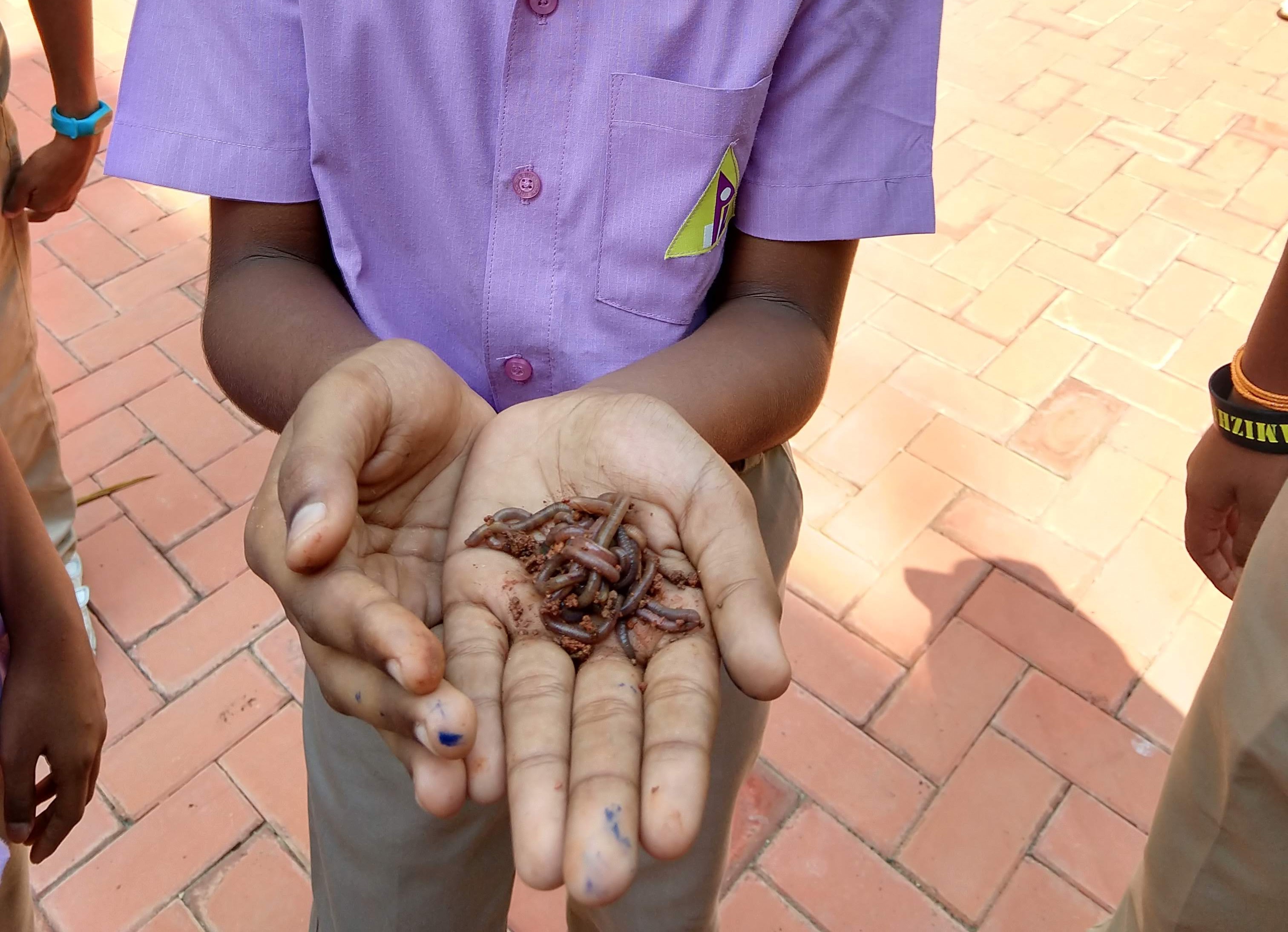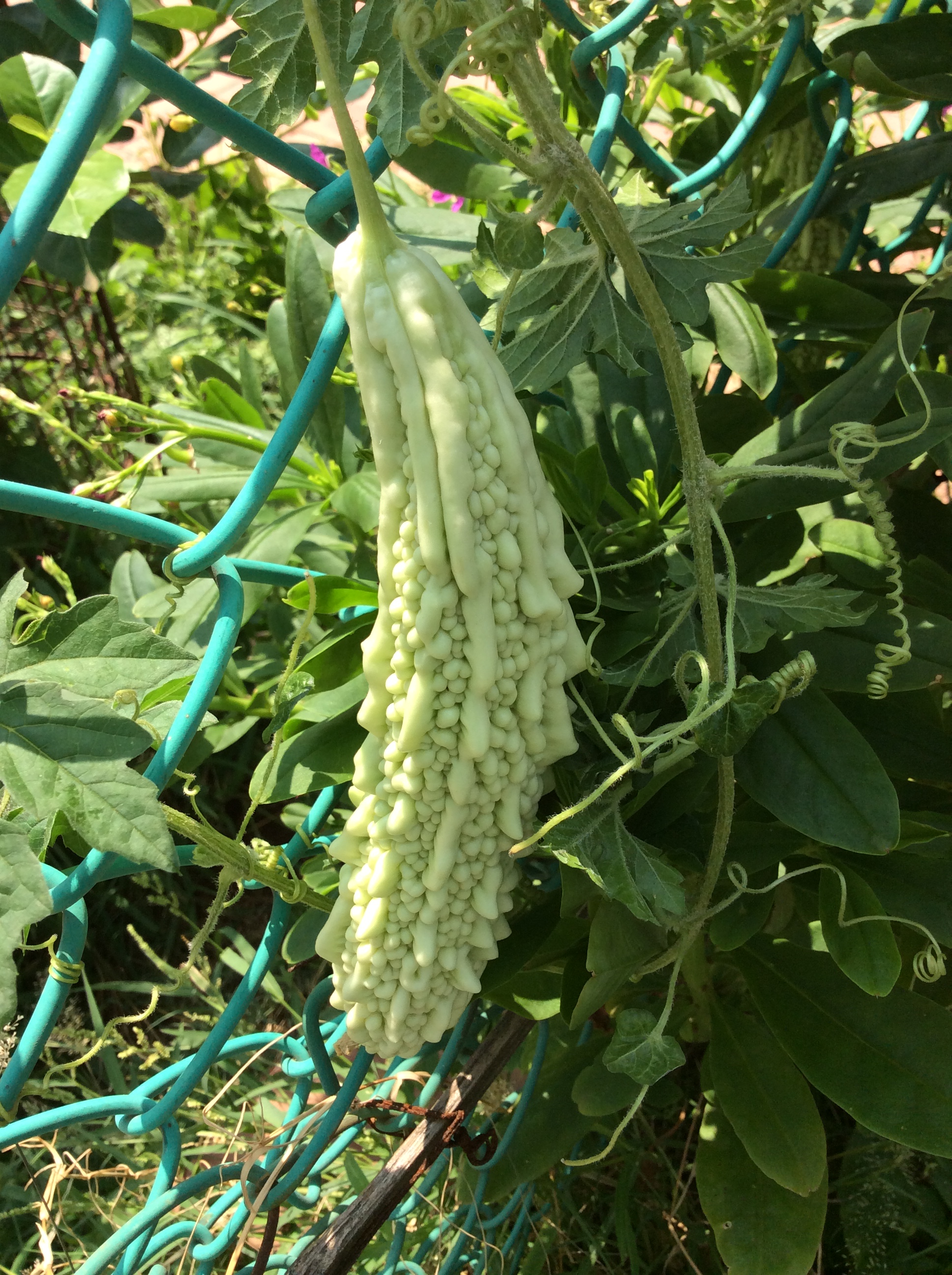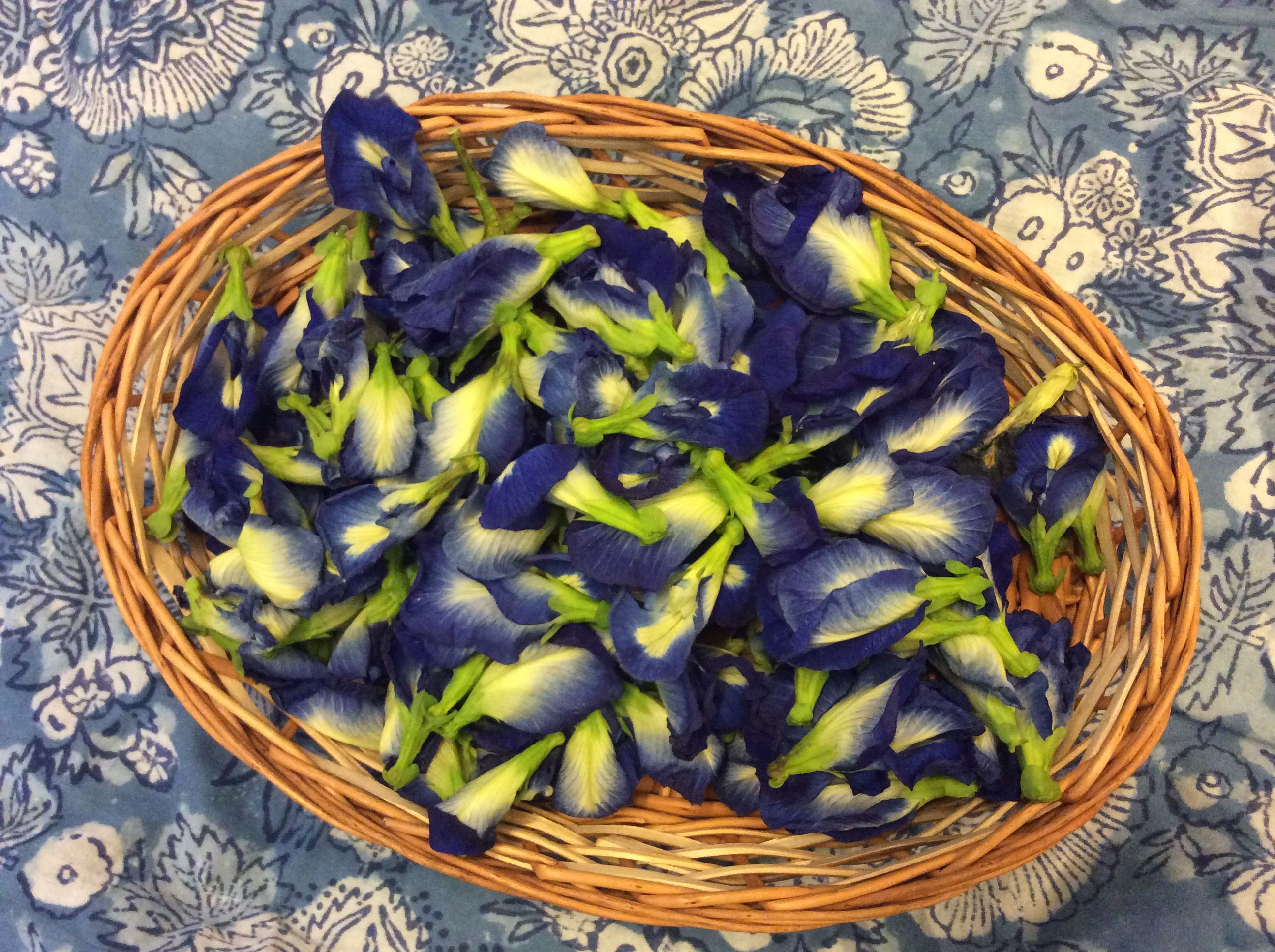 (Edited by Gayatri Mishra)
Like this story? Or have something to share?
Write to us: contact@thebetterindia.com
Connect with us on Facebook and Twitter.
We bring stories straight from the heart of India, to inspire millions and create a wave of impact. Our positive movement is growing bigger everyday, and we would love for you to join it.
Please contribute whatever you can, every little penny helps our team in bringing you more stories that support dreams and spread hope.
Tell Us More