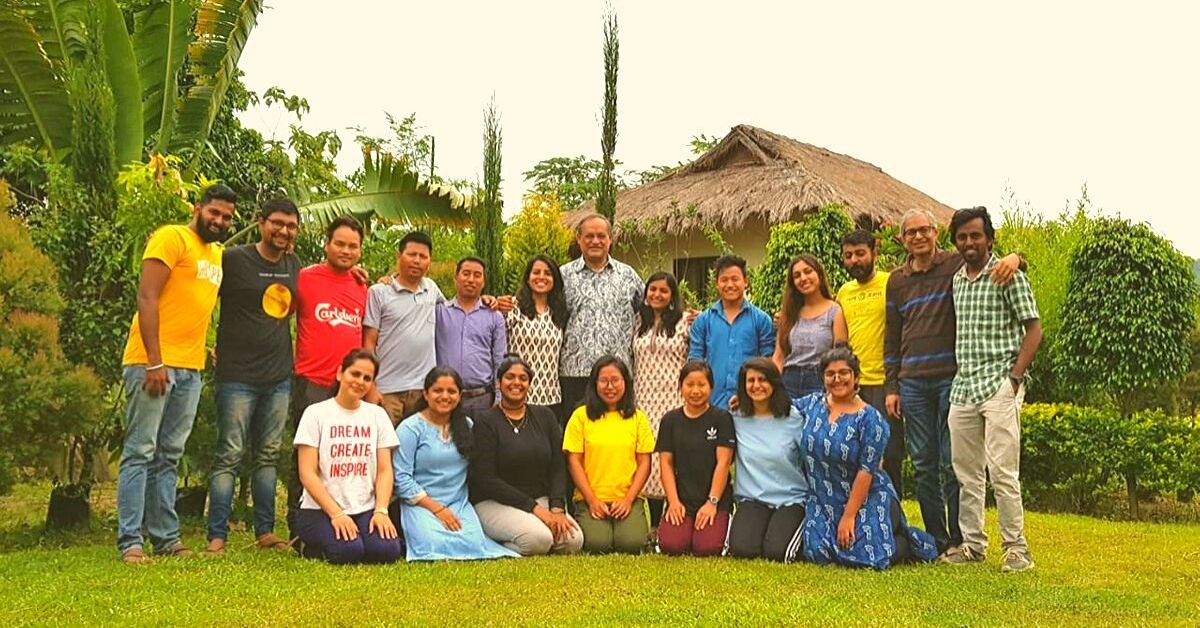 Seeing kids as young as four cooking, cleaning, and venturing into the forest to forage for food is what inspired Christopher Rego to build the first 'Friendship Hostel' in a remote Manipur village.
Colonel Christopher Rego (Retd) comes from a long and distinguished line of soldiers. An Army Corps of Engineers officer, he retired after serving across the length and breadth of India for a little over three decades.
However, it's the Northeast, which holds a very special place in his heart, and the beginning of this connection was a posting to the Assam Rifles in Mizoram in 2003.
---
This interactive board game is a fun and immersive way to  introduce yourself and your family to waste segregation!
---
"As I observed and learned more about the people, I found out a lot about their rich culture, traditions and way of life. However, there appeared to be some resentment against people from "mainland" India. My wife, Myrna, and I, decided to immerse ourselves completely into the local community, make friends, understand their reality, perceptions, and where this angst emanated from. To our surprise, we were warmly received and ended up making lifelong friends," says Col Rego, in a conversation with The Better India.
Elaborating on the experience, he adds, "There were very few symbols of India in the remote villages of Mizoram. We also realised that there were no roads, electricity and running water, and most government schools were functioning very poorly. While travelling in other parts of the North East, we found similar conditions and observed that the lack of education, limited economic opportunities and ignorance of the world outside made the children easy targets for radicalisation."
Intending to make a difference, Col Rego and Myrna decided to sponsor the education of a few village children out of their own means.
Eventually, they got their friends to help them, and more children entered the fold. The first crop of students they sponsored today include a super-specialist doctor, a lawyer and an MBA who have themselves gone onto sponsor other needy children.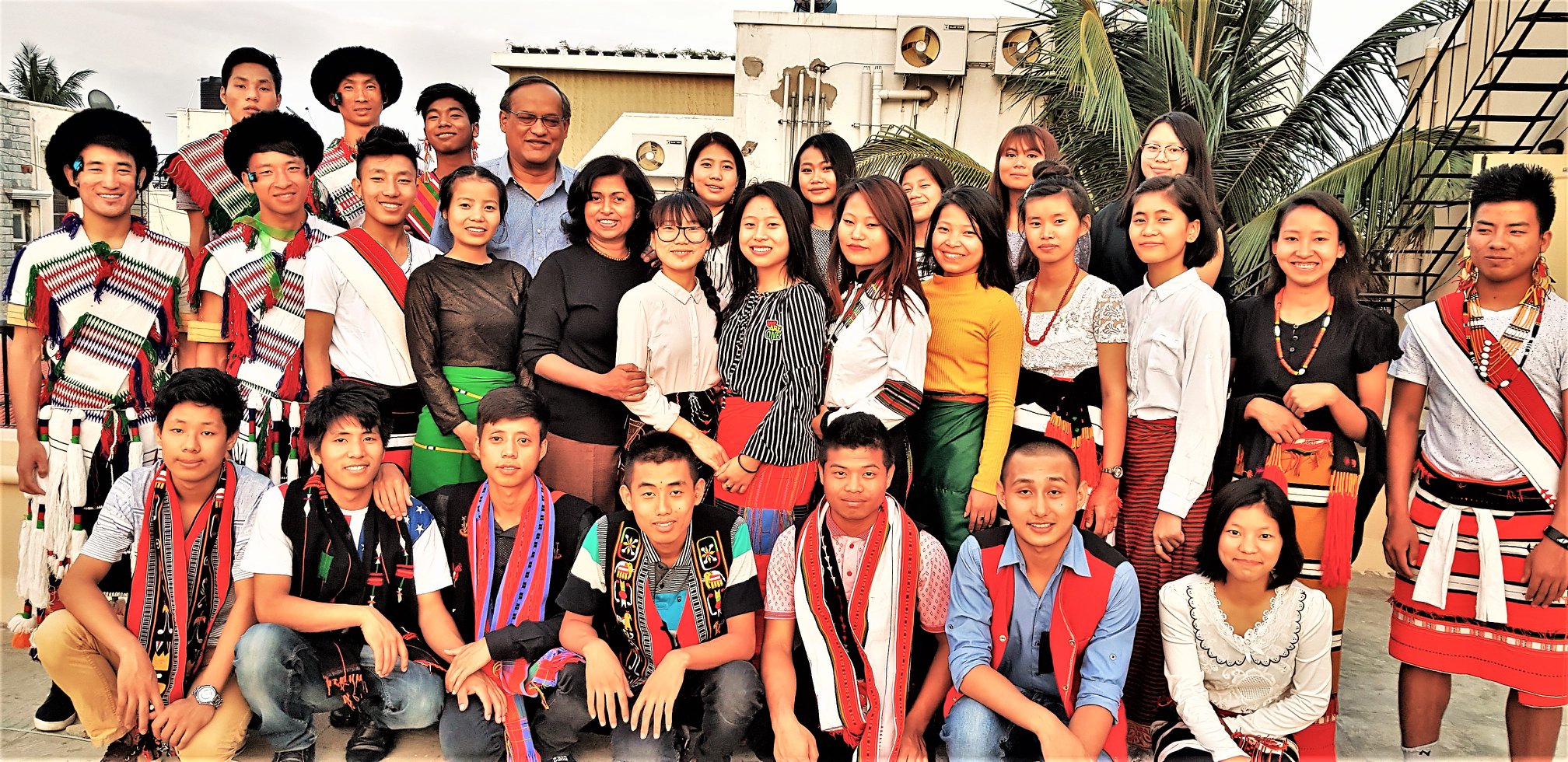 "I met Chris Sir sometime in 2009 while studying hospitality management in Bengaluru. I had lost my father and approached him seeking financial aid,. He helped me and my sister finish college. Even today, he keeps checking on me like a parent," says Andison Laishangbam, who is now a Head Chef working in Queensland, Australia.
However, a pivotal moment for the couple came when the son of a vegetable seller in Mizoram, who was studying in Bengaluru, sought them out for financial assistance.
This boy harboured dreams of studying in the United States and returning to help his community. The couple offered him an interest-free loan that he could pay back anytime. Within a year of getting admission into a college in Oregon, USA, the young man paid it back, by doing odd jobs.
"When I asked him whether his parents needed this money, he refused, and instead asked me to sponsor a friend of his studying in Bengaluru. When this student also returned his loan after getting a job in an IT company, my wife and I felt that it was a waste to keep our money in the bank while it could make lives. We decided to expand our work to sponsor many more children, especially those in conflict-affected areas of Northeast India," he recalls.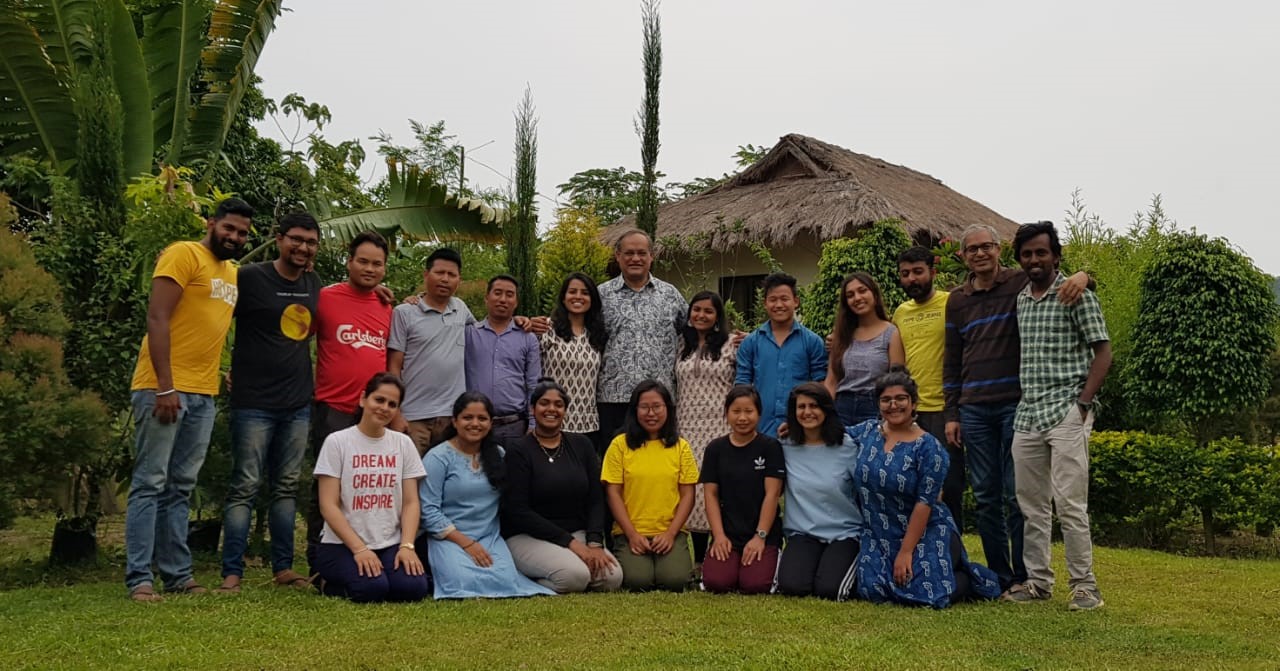 A life-changing final posting
For his last posting before retirement, in 2012, instead of choosing his hometown, Col Rego requested for Manipur, a state which at the time was reeling under militancy and civil disturbance.
Posted at Imphal with the Border Roads Organisation as an Engineer officer in 2012, he experienced a bomb blast, witnessed a Border Roads vehicle blowing up, and workers getting kidnapped and beaten. However, he also saw his work as an opportunity to traverse the length and breadth of this state and find ways to expand his initiative to build peace and friendship.
"Seeing all these developments, it's effortless to hate. But it is important to see things from a humanistic point of view. That means you need to shed a lot of prejudices and see what is the reality of the other," he quips.
One day in the remote village of Ijeirong in Tamenglong district in 2013, he came across a group of children who were doing everything by themselves— cooking, eating and cleaning up.
"They are called 'Self-Help Children.' Due to the lack of schools in these hilly areas, parents send their children, sometimes as young as 4, to live near the available schools often far from home, while the village inhabitants hosted them. These kids forage in the jungles for leaves or mushrooms, or pick up snails or small fish from a nearby stream," he says.
Visiting Ijeirong and neighbouring villages, he gained the trust of locals in a state where the armed forces are perceived with suspicion due to the Armed Forces Special Powers Act.
"And then just out of nowhere, in Ijeirong, which is inhabited by Naga Manipuris, some local people approached me and asked if I could help build a hostel for these kids there," he recalls.
With funding from an old classmate in Bengaluru, Col Rego collaborated with the local villagers to construct a hostel in just six months.
Assistance also came from the Army and BRO. Initially, the hostel had around 45 kids. When word spread to other neighbouring villages, the number of children increased to 150 the following year and to 240 in the third year. Also, his friends and school classmates began sponsoring their food and set up a solar-powered lighting system.
This was the first 'Friendship Hostel' that Col Rego and a network of people would build for children from different villages and tribes in strife-affected Manipur. Along with the hostel, they also helped build the Paangkriang Friendship School.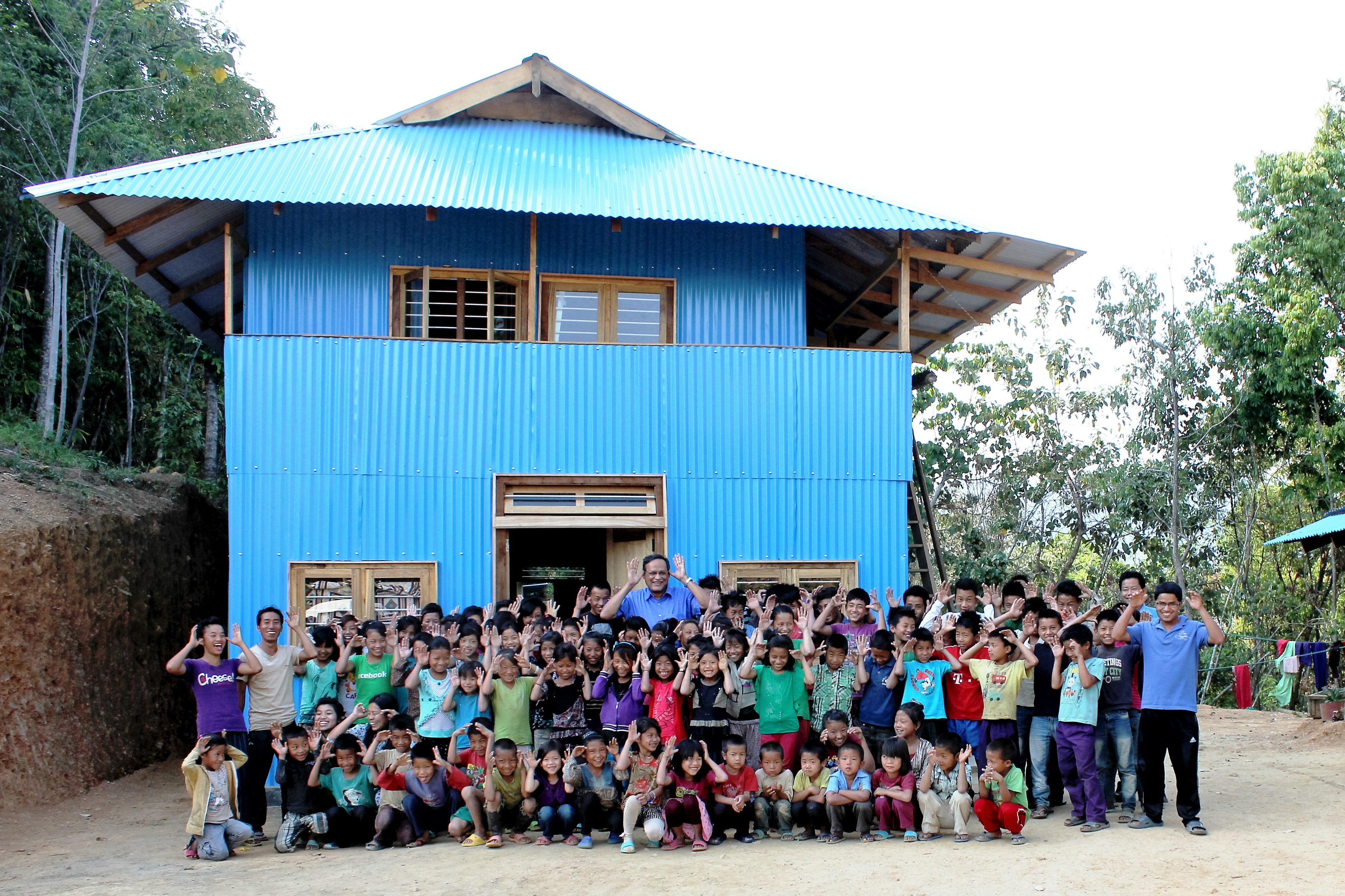 Sunbird Trust
Today, Col Rego is the CEO of Sunbird Trust, a non-profit organisation which he had conceptualized but was set up by his friends in December 2014. The Trust now sponsors 3,100 students from remote corners of Manipur, Assam, Nagaland and Arunachal Pradesh. It has also established hostels and schools in these states.
He seeks to use education as a means to establish peace and friendship not only between these conflict-torn areas and India but among competing tribal communities as well. Hence the motto of Sunbird Trust is "Peace through Education."
"Sunbird Trust is a non-religious, non-sectarian and non-corporate entity. Everything we do, including our friendship hostels or schools, is based on a humanistic model, where people from any community, tribe and religion would work together," remarks Col Rego.
In 2016, for this work, he was conferred with the prestigious international Ashoka Fellowship from South Asia. That was a stamp of credibility and things really took off from there.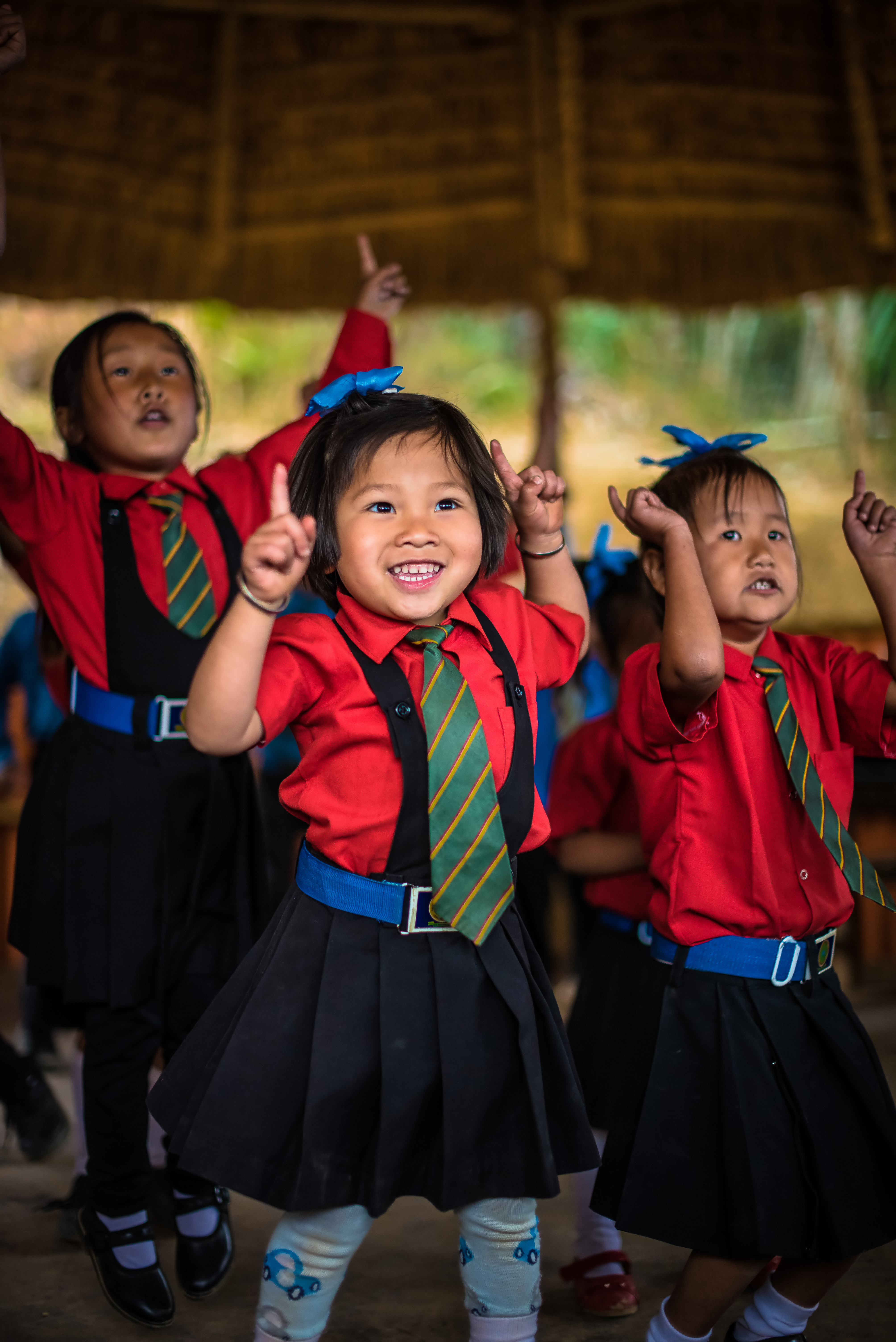 Helping Hands
Col Rego acknowledges that none of his work in these remote corners of Northeast would have taken off without the help of his passionate and young team members.
Besides Amos and Thathang, two Manipuris who were his first colleagues, the first team member from outside the North-East was Aswathy Jayakumar, a young graduate from BITS Pilani and Teach for India Fellow. College graduates Ankita Phalle, also a Teach for India Fellow, and Konish Naidu, the son of a Brigadier and Col Rego's Army colleague from Bengaluru, took things a step further.
"At no point did we make ourselves feel different from them. We woke up at the same time they did, ate the same food, played with their kids and elders, prayed at their church, and we bought into their culture. Within no time they accepted us," says Konish.
What started as a team of just four 18 months ago, has expanded to twenty. Today, Sunbird has 9 Teach for India Fellows, a Gandhi Fellow, a former banker, engineers, MSW and a dentist living and working in remote villages in the Northeast, all deeply committed to the cause of building peace and friendship in the conflict zone.
"The locals we live with treat us like family. We have learnt to respect each other's culture. The walls of suspicion continue to break, and trust emerges on both sides. For us, integration is a two-way process." says COO, Dr Sonal Sethia, an IIT postgraduate with a PhD from Glasgow University, who is also a Teach for India Fellow.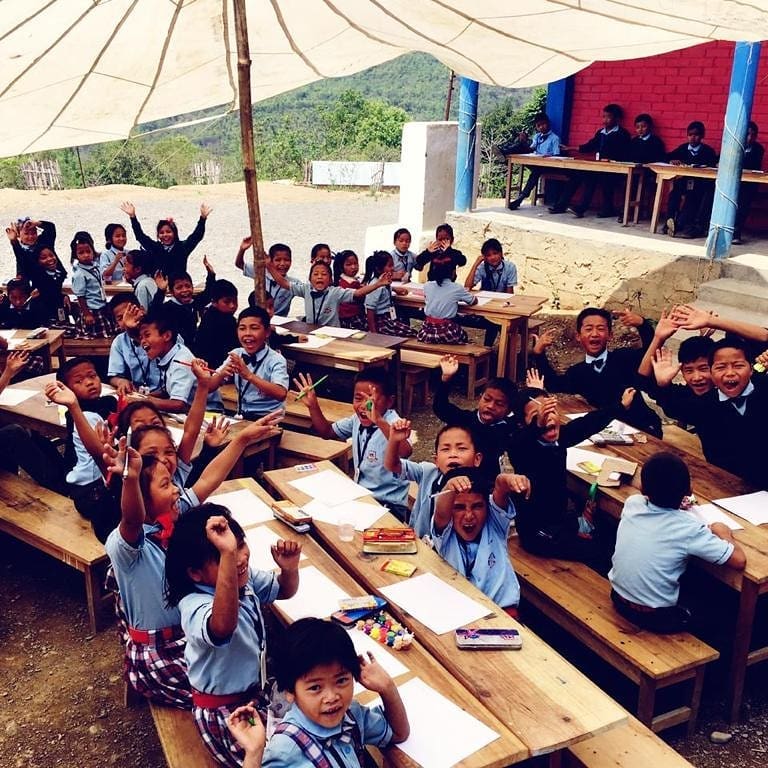 His friend, Luis Miranda, from Mumbai, first helped him sponsor the education of these children. Another classmate, Dr T Venkat Vardhan, has 10 students from the region studying engineering at his college in Kolar, Karnataka, for free.
"There is also Narendra Kudva, the CEO of Kurl-On, who sent a few thousand sheets, blankets and mattresses, and Manohar Gopal of Featherlite who sent hundreds of chairs. The Assam Rifles and Army helped us transport them to hostels and orphanages in the remotest areas. Several of my friends have also helped in different capacities," says Col Rego. One of them, Rotarian Ravishankar Dakoju from Bengaluru, built an entire school and sponsored construction of several school assets.
Col Rego is deeply grateful to Sunbird Trustees Ryan Lobo and Dr Dayaprasad Kulkarni and generous donors, amongst them Caring Friends from Mumbai and Prestige Constructions from Bangalore for their unstinted support.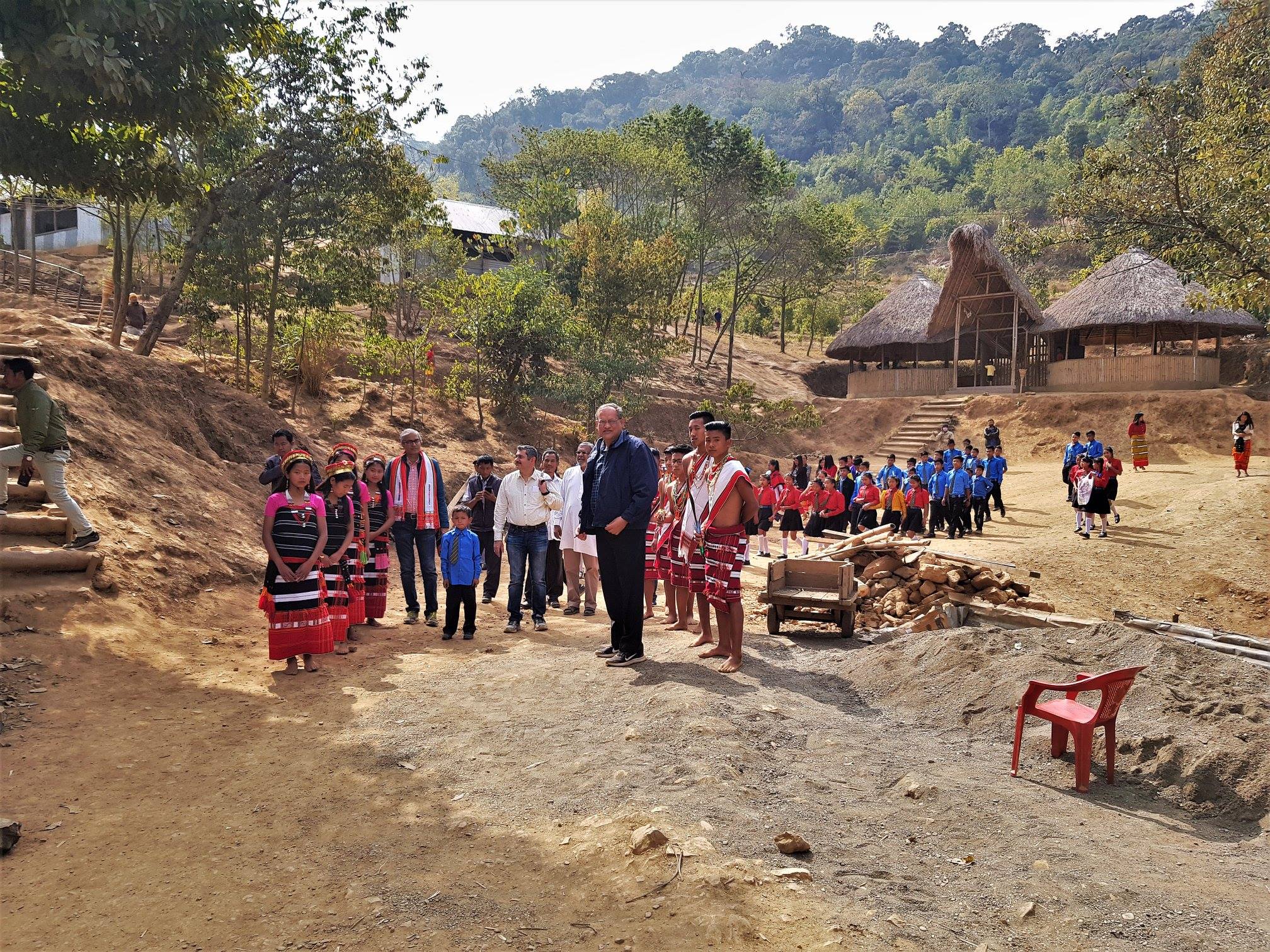 The Sunbird Model of Peace
The first challenge is getting children into a school and the formal education system. How do they do that?
"By building hostels and schools in remote areas affected by the conflict, we seek to get underprivileged children into the education system. Bringing people from around the country to sponsor these initiatives helps build trust with the local communities. Additionally, our team members, who hail from all parts of India, live in these villages and work in the schools. This way, the word of the kind 'mainlanders' spreads from the children to the parents and the broader community," says Col Rego.
Take the example of a neighbouring village called Puichi inhabited by the Inpui Nagas. Located in the conflict area, the village earlier housed an Army camp. For their own reasons, the Army decided to pull out from the fully furnished camp.
Reaching out to senior officers, Col Rego asked whether they could refurbish the camp into a school for children, who otherwise have to travel 5 km every day through the jungles to reach school. The officers liked the idea and handed the keys to the village council. The whole village and team got together and transformed it into a full-fledged running primary school called the Sungcham Friendship School.
"We also started working closely with women SHGs. We are aware of the risks that come with living in remote villages in a conflict zone. Still, we have insurance through the local women, who know that we take nothing away from them, but rather care for their children, educate them and strengthen their work as partners with dignity," says Col Rego.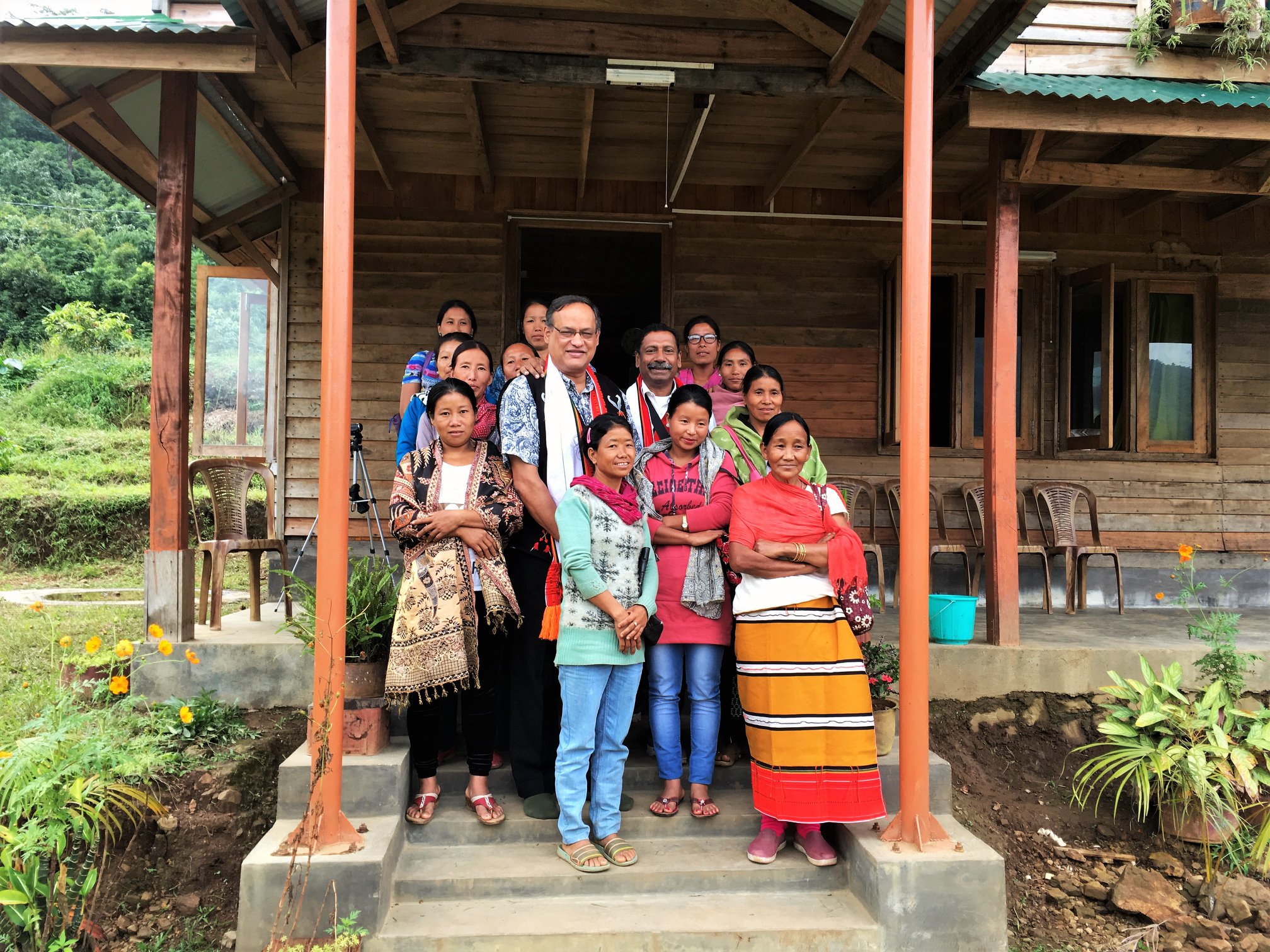 Interestingly, one of the girls from a conflict-affected village in Ukhrul district in Manipur who Col Rego sponsored from the ninth standard through graduation came back to work with Sunbird as its first alumna-team member.
"After school, I expressed my desire to use my education to help other children. When I finished my Bachelors in Social Work, I decided to work with the Sunbird Trust in the less fortunate villages," says 22-year old Shomrorphi.
There are seven hostels built or being built right now, alongside four schools. By 2025, the objective of Sunbird Trust is to build 50 such institutions across the Northeast and educate and empower 25,000 children.
"We go into any village respecting the dignity of the local people, work as equal partners and facilitate their ownership in these endeavours. Building trust with local communities is a process that requires a lot of patience. There is generations of distrust to navigate. However, what we see here is real progress in building peace and friendship and we are confident of growing our work to a movement for peace," he concludes.
(You can read more about the Sunbird Trust on their website.)
---
Also Read: IIT Grad Quits Singapore Job to Teach Poor Kids From 11 Flood-Prone Assam Villages!
---
(Edited by Gayatri Mishra)
Like this story? Or have something to share? Write to us: contact@thebetterindia.com, or connect with us on Facebook and Twitter.
We bring stories straight from the heart of India, to inspire millions and create a wave of impact. Our positive movement is growing bigger everyday, and we would love for you to join it.
Please contribute whatever you can, every little penny helps our team in bringing you more stories that support dreams and spread hope.