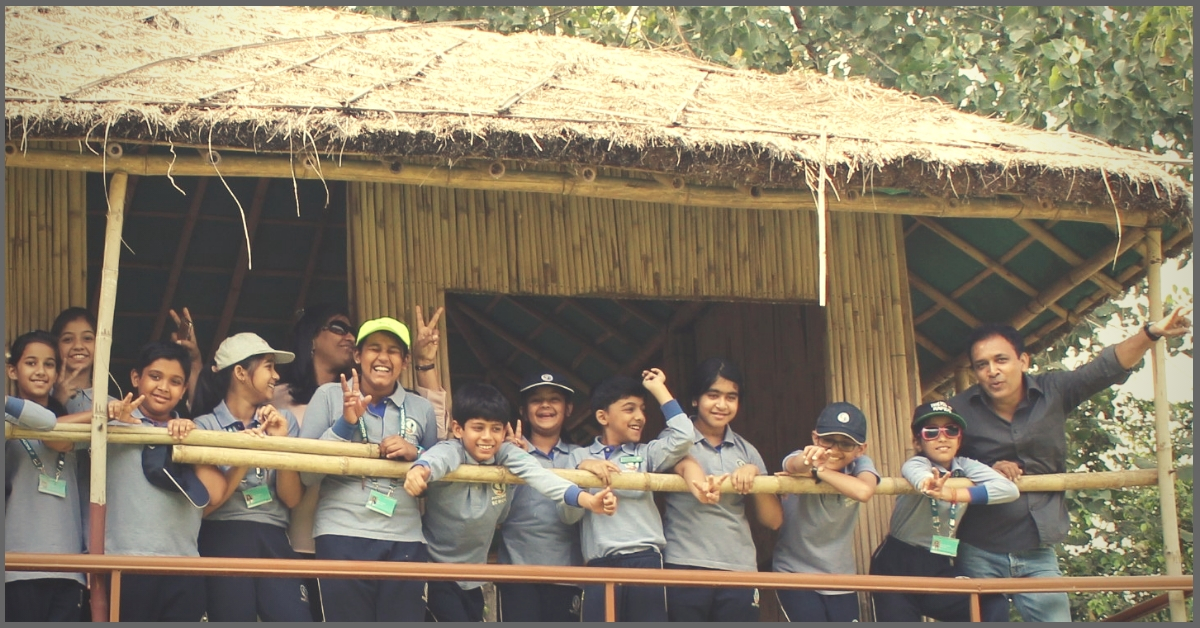 Like farming, dancing too is a passion. Both dancing and farming are stress busters, but nature has an edge.
Between the two bordering cities of Delhi and Noida, Aamir Ahmed lives two lives. One in the posh clubs of Delhi, and the other, in a quiet village which does not even have a concrete road. In the evenings, you might find him grooving on sizzling salsa numbers with Delhi's elite, while in the morning, he is a humble farmer.
---
Passionate about healthy eating? Check out organic seeds here and grow your own vegetables.
---
All this, in just one day.
Growing up in a leafy corner of Delhi's Nizamuddin, the only thing Aamir, now in his late 40s had in mind, was his love for nature and a mission to revive biodiversity in one of the world's most polluted cities.
About three years ago, in 2006, he bought a 17-acre plot of land in Noida with his friend, Anand.
One thing led to another, and he soon ended up creating an entire ecosystem of butterflies, bees, trees, cows, birds and earthworms—all against the backdrop of an organic farm, aptly named "Rewild Life Biodiversity Farm".
Aamir says, "We were looking for host plants for butterflies and realised that the colourful insects would not come if we used chemicals in the soil. So, to get organic cow dung as fertiliser, we started keeping cows. This gave birth to the dairy."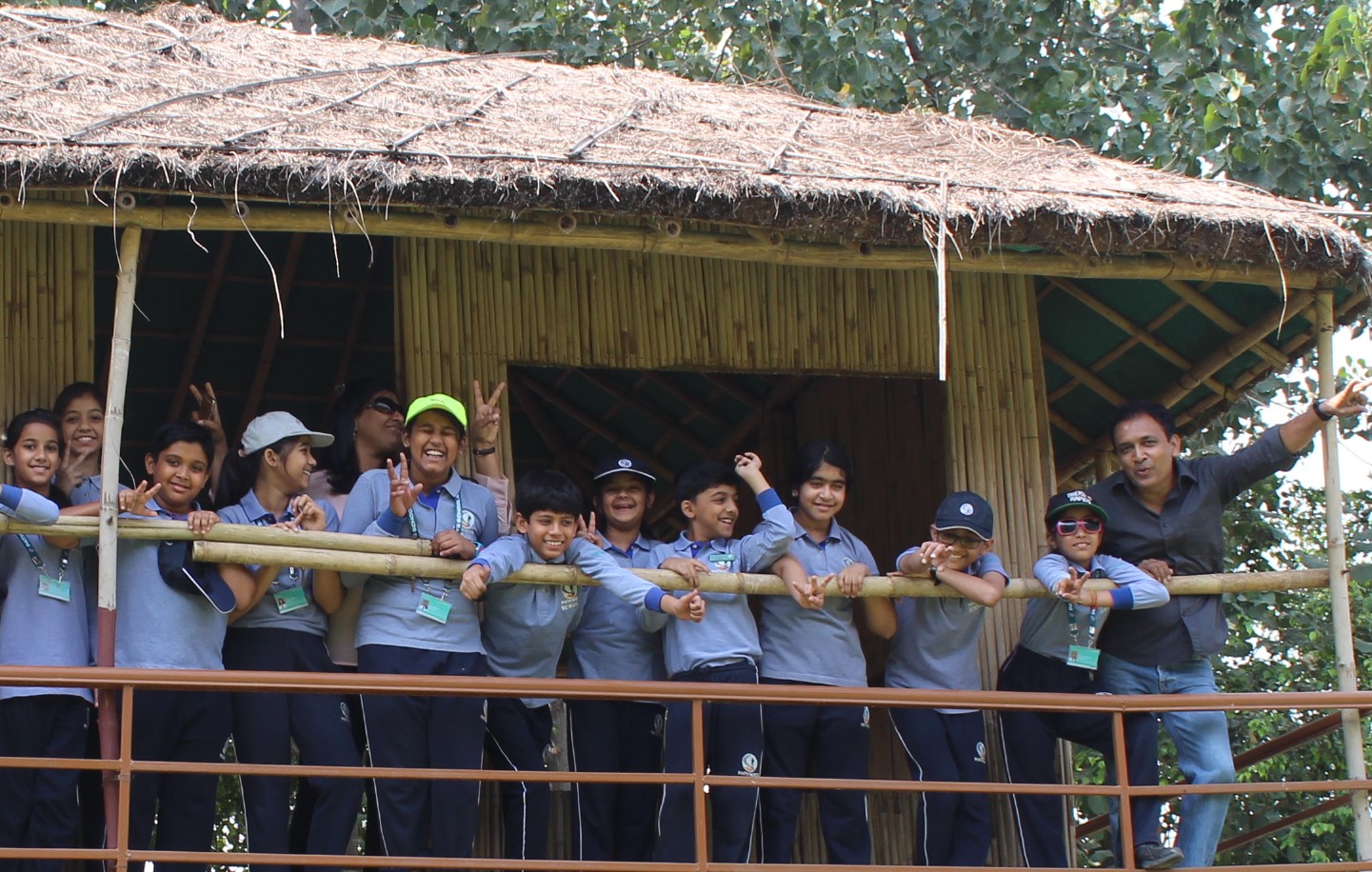 Once the fertility of the soil started to improve, Aamir realised he could easily start growing organic vegetables; so, he came up with the idea of subletting small patches of his farm to city dwellers who wanted to eat fresh, organic, and nutritious food. The once-barren land was now brimming with harvests of brinjal, ladies finger, onion, corn, cabbage, gourd, carrot, radish, and watermelon.
Another friend, Jerry Bhardwaj, soon became a partner in the project. She led the creation of an herb garden by cultivating basil (tulsi), mint, lemongrass, aloe vera, thyme, and rosemary. Scattered over several parts of the farm, the citrus aroma of lemongrass helped keep away snakes and mosquitoes—two big concerns of city-dwellers while visiting a farm.
In the meantime, Aamir's dream of raising a full-fledged butterfly park in the middle of the farm, located in the floodplains of the Hindon river, started taking shape. "Few would believe the kind of biodiversity that Delhi harboured even twenty or thirty years ago. I wanted to contribute my bit to the environment and since I love butterflies, I thought of building a butterfly park," he says.
An entire section of the farm is dedicated to a butterfly garden. The idea is simple—grow several host and nectar plants, and the butterflies will come in naturally.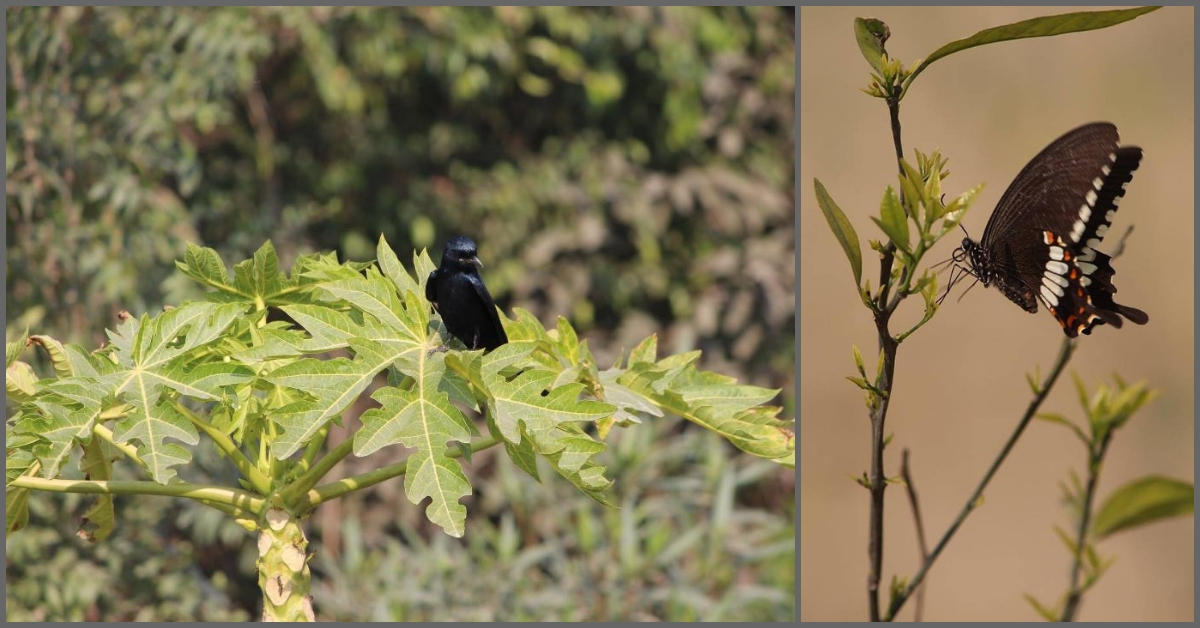 The little winged insects also need a safe refuge to hide from predators and rough weather, for which Aamir built a large depression on one end of the butterfly park.
Initially, only 2-3 species were present there. With the help of citrus plants and others like milkweed, curry leaves, and Lantanas, the farm became home to at least 18 species of butterflies, including the Plain Tiger, Blue Pansy, Painted Lady, Large Cabbage White, Lime, Striped Tiger and Common Mormon in about 30 months.
The biggest challenge with having too many butterflies around a cropland is the foraging behaviour of caterpillars. "Birds keep a check on caterpillars. Nature takes care of itself. We are just trying to follow nature," quips Aamir.
The only missing thing in the farm ecosystem was a water body.
"I was looking for options on how to create a wetland when someone suggested using the slurry waste from the dairy and draining it into another patch of the plot. In just a few months, the wetland was formed, and now it is a permanent nesting place for birds," the urban farmer says, explaining how it is also recharging groundwater level.
The Rewild Life Biodiversity Farm is an example of what an 'integrated farm' can do not just for biodiversity but also for crop productivity. The presence of birds, bees, and butterflies improves the productivity of the farm due to quick and easy pollination. The cows provide dung that is used as fertiliser, while their urine is mixed with chillies to create bio-pesticide which keeps bugs away.
Another example of the transformation is the texture and composition of the soil. "When we started working here, the soil was very sandy. It could not hold water. We introduced earthworms and put out a lot of cow dung all over the farm. The soil you see now is not the same as it used to be," he says.
Just like the mist irrigation system, that creates a rainbow-like magical spectacle in sunny afternoons, most things in the farm were created in DIY (Do It Yourself)-style.
Already off the electricity grid, the farm is run on solar energy. "We follow nature. Even at our office, we made it a point not to install an AC because a cooler works just as well even during peak summers."
Sometimes, enthusiastic farmers from neighbouring villages come to seek advice from the new-age farmer on how to convert to organic farming, given its demand. To this, Aamir says, "They let the soil die and allow the plant to grow on chemicals. All I tell them is to feed the soil, and the soil will automatically feed the plant."
The oasis of greenery, situated next to a concrete jungle of high-rise societies of Noida, is now an open classroom for nature lovers.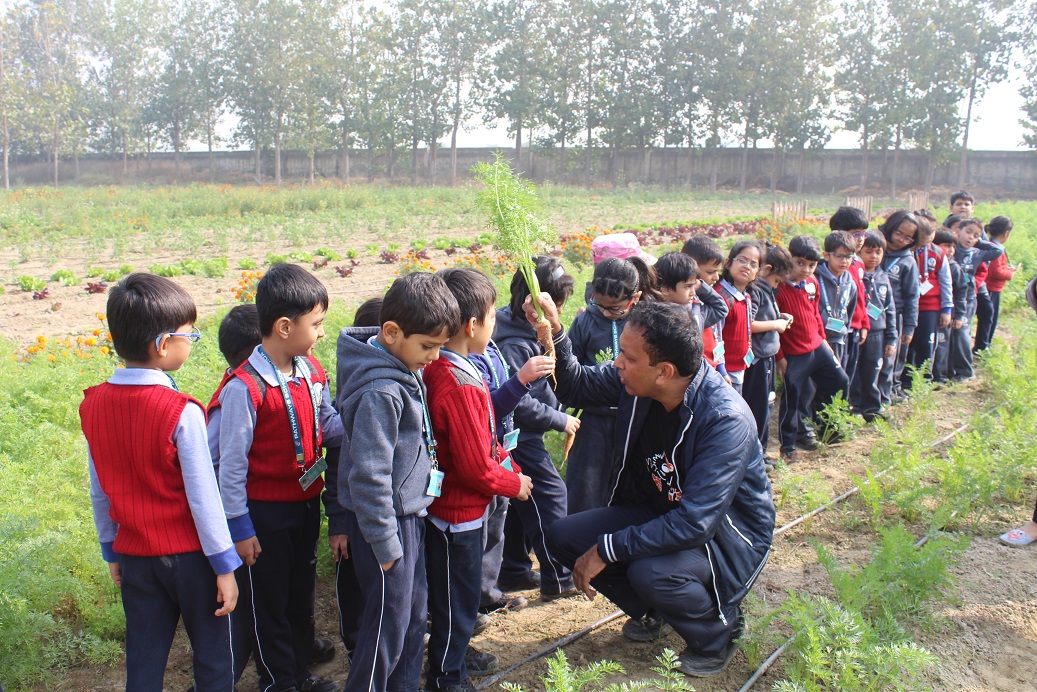 Along with his partner Jerry, Aamir is now transforming the farm into a fun-filled classroom for school students and corporate executives. He employs labourers periodically, as per the requirement of the season.
"Students from 7-8 schools from Delhi have already done workshops with us. The idea is to teach them about where we get our food. Most youngsters have never plucked carrots from the field or seen the vine of a watermelon crop. The more they understand how food is grown, the more they respect the farmer and the food itself. Apathy towards farmers turns into empathy once they come close to the work we do," he shares.
Aamir now plans to try out different activities at the farm with nature as the backdrop. He elaborates, "We want different groups of people, from cyclists to bikers and joggers, to come to the farm and learn about how nature works. We are also planning a dog's day out where pet owners can come to the farm and play with their dogs."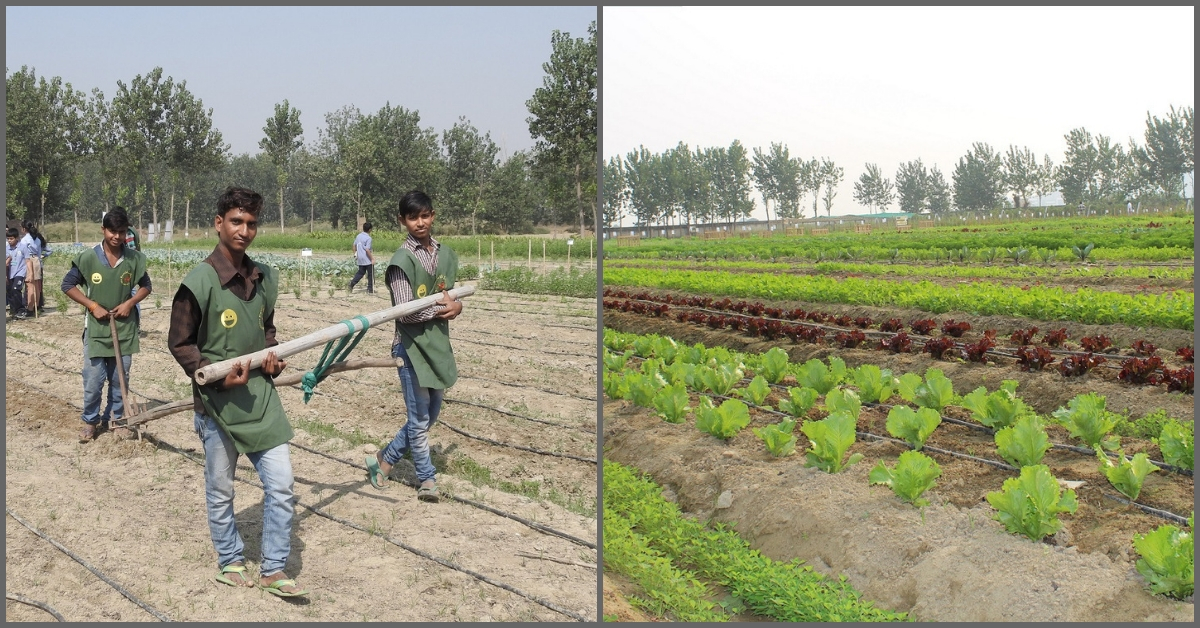 As someone so passionately involved in farming and nature, it is hard to imagine Aamir as a dance choreographer. Typically, he starts his day at the farm at around 6.30 am, and then as the sun sets in, he puts on his dancing shoes.
For the last 15 or so years, he has been teaching different styles of ballroom and Latin dance to young corporate executives in Delhi and Gurugram.
His experience of conducting dance classes help him rope corporates and schools for nature education workshops. "Dancing boosts your confidence, especially when you have to give presentations as you get rid of stage fright," Aamir says.
Until a few years ago, he also ran a carpet export business. "I didn't want to die rolling out one carpet after another and so I moved on. I could have danced away to glory, as they say, but I chose the farm," he explains.
Like farming, dancing too is a passion. Both dancing and farming are stress busters, but nature has an edge.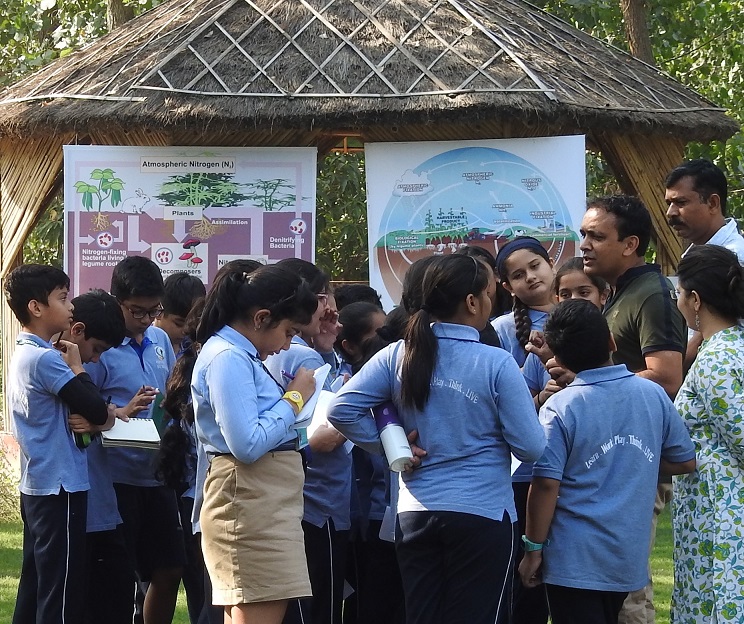 Not worried about financial returns from the farm project, Aamir, a bachelor, makes it clear that it is not like a commercial farm where you grow and sell vegetables to make a profit.
"The only thing we want to do is to create awareness. It is more of an environmental education farm. With workshops, we want people to acquire skills on how to create biodiversity hotspots in and around their houses. Doing that is no rocket science," he says.
---
Also Read: 5 Engineers Who Became Organic Farmers to Earn Better & Live Healthier!
---
If you find him in a good mood at the farm someday, you might spot him breaking into a dance just like a peacock swaying his feathers when the monsoon rain is in full glory.
To know more, look up Rewild Life Biodiversity Farms on Facebook, here.
(Written by Nikhil Agarwal and Edited by Shruti Singhal)
Like this story? Or have something to share?
Write to us: contact@thebetterindia.com
Connect with us on Facebook and Twitter.
We bring stories straight from the heart of India, to inspire millions and create a wave of impact. Our positive movement is growing bigger everyday, and we would love for you to join it.
Please contribute whatever you can, every little penny helps our team in bringing you more stories that support dreams and spread hope.