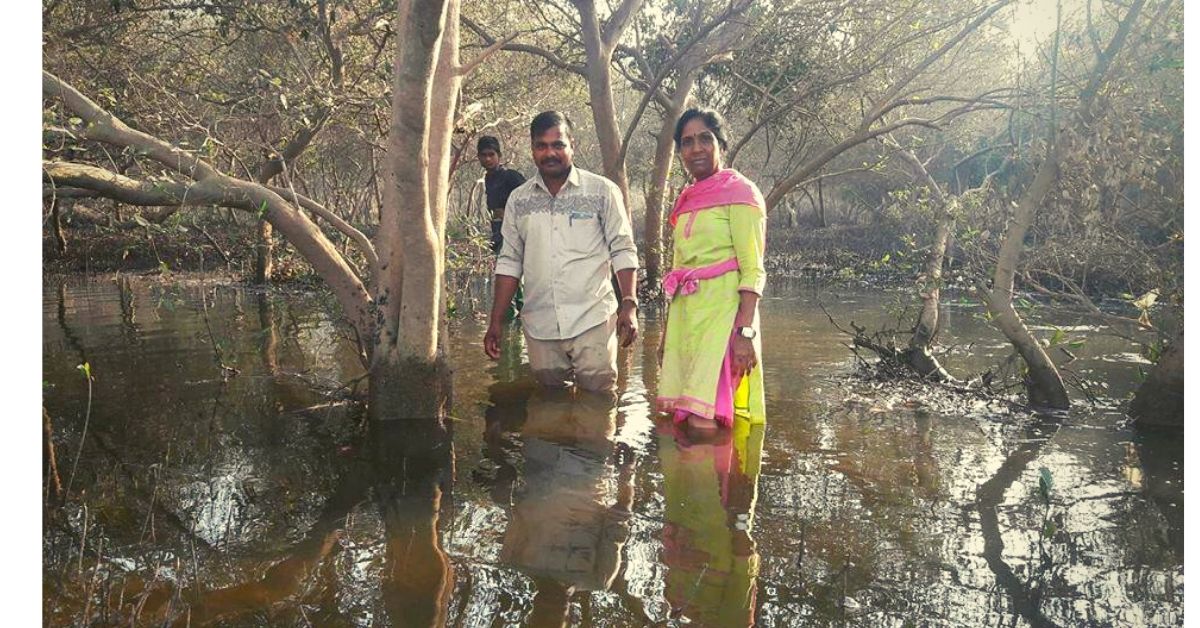 From 42 sq km in 2005, the mangrove forest cover has increased to 66sq km in 2017, all thanks to her continuous efforts to save the city's green soldiers!
It's true that Mumbai is a city of contrasts.
Generations have grown up seeing the towering opulence of skyscrapers juxtaposed with the asymmetrical line of clogged tin-roofed slums. It's either the vast windy cobbled streets by the sea at Marine drive, or the suffocating multitude of people swarming on the pavements of Dadar.
And amid all this compelling imagery, the memory of a city dotted with picturesque marshlands, estuaries and rivers is fast fading. A true city of wetlands is now remembered only as the city bursting at its seams with the confusion and chaos of concrete.
---
A city does not have to be a jungle full of concrete walls and structures. It can be much more. And, the change for good can begin at your own home. Check out these items that can turn your urban home into a beautiful Eden, here.
---
However, Seema Adgaonkar is not one to twiddle her thumbs and resign herself to the state of things. She has dedicated each and every day of the past six years of her life, reminding people what Mumbai truly is, and how helpless it will be in the face of its dying wetlands.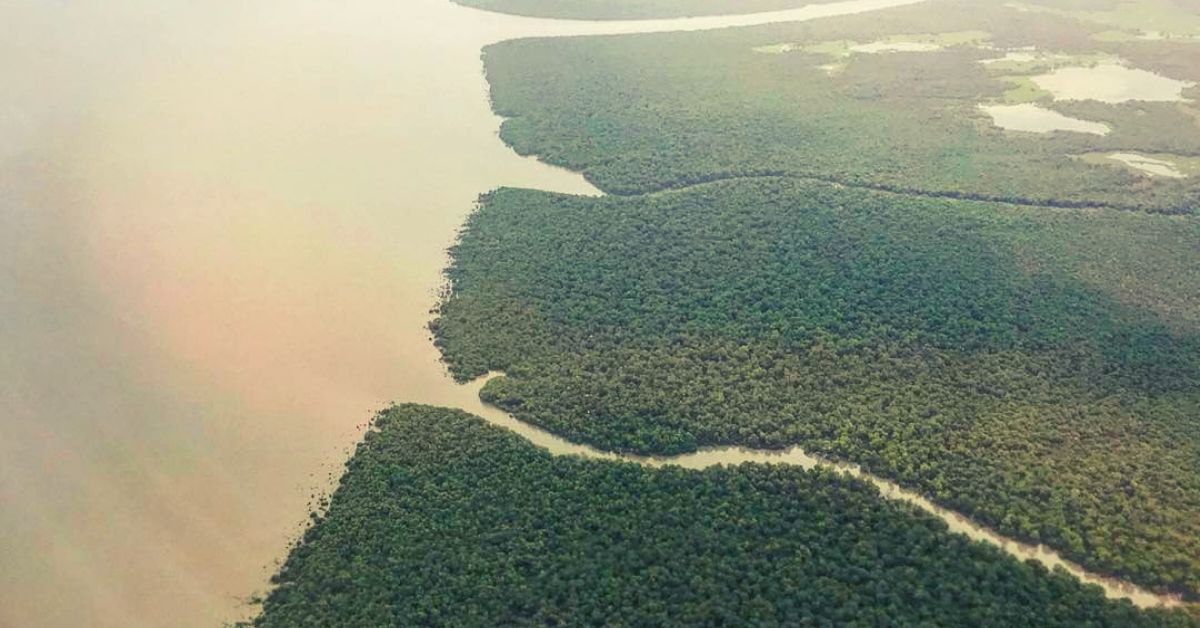 In her words, Mangroves hai toh Mumbai hai (If Mangroves exist, Mumbai exists).
"People forget that Mumbai is a lot more than what meets the eye. It is a unique city that has its own coral reef and is surrounded by mangrove forests that guard it. These forests are like soldiers in the coastal area, serving as a safety-belt, against natural disasters like floods and tsunamis," she says, while speaking with The Better India (TBI).
Since 2013, this woman has been guarding and aiding the growth of the ecosystem hemming Mumbai. A former Range Forest Officer (RFO), Seema has been part of the Mumbai Mangrove Conservation Unit, a 36-member body responsible with protecting the swamps. She was recently promoted to the position of an Assistant Conservator.
The Conservation unit under Maharashtra's Forest Department is one-of-a-kind in India specialising in the conservation and protection of mangroves. Established in 2012, this unit was the outcome of the 2005 Bombay High Court order that banned the destruction of mangrove forests and barred construction work within 50 meters of it.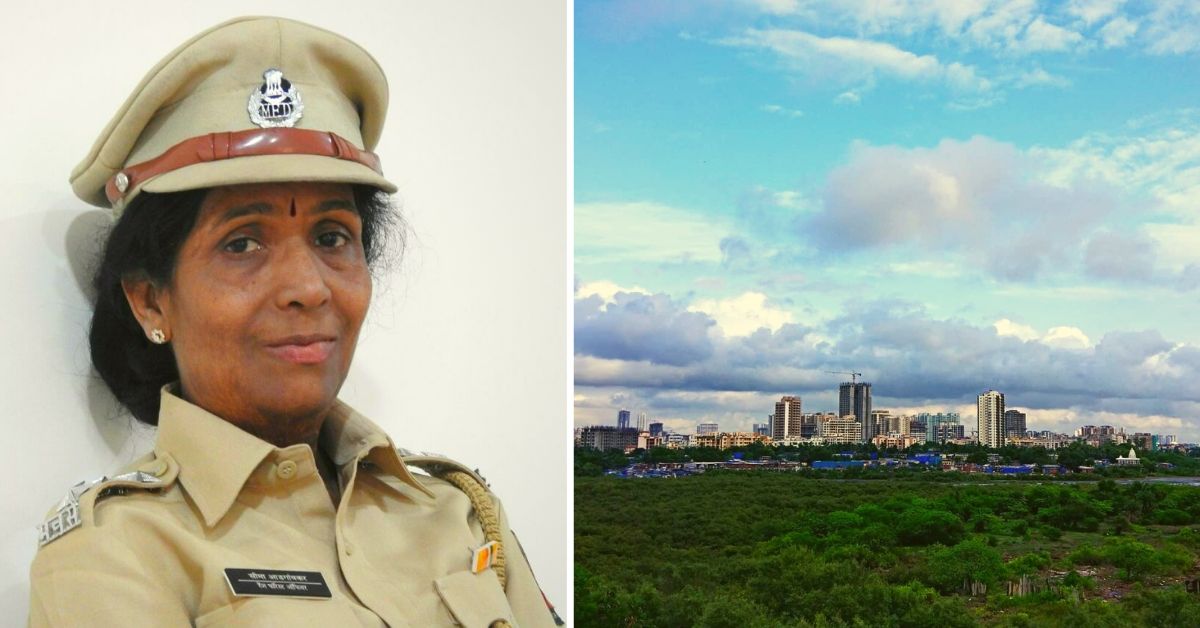 The first female RFO in the cell, Seema always wanted to work in a field where women were under-represented. This eventually led her to be a part of the first batch of female field officers in the state's forest department in 1984.
"While there is nothing a woman can't do, it is the society that tries its best to demotivate her and bring down her efforts. So, it was never really easy for me and I had to work doubly hard to make a difference. But, there was also a positive side to it. Being a woman helped me reach out and connect to the women of the rural communities. I could enter their personal spaces like kitchens and start talking to them about the need to protect these forests. It is mostly women who would enter the forests to collect resources and getting through to them and convincing them to conserve helped us a lot in the long run," shares Seema.
However, prior to her journey with the Forest department, especially the Mangrove Conservation Cell, Seema did not know much about mangroves.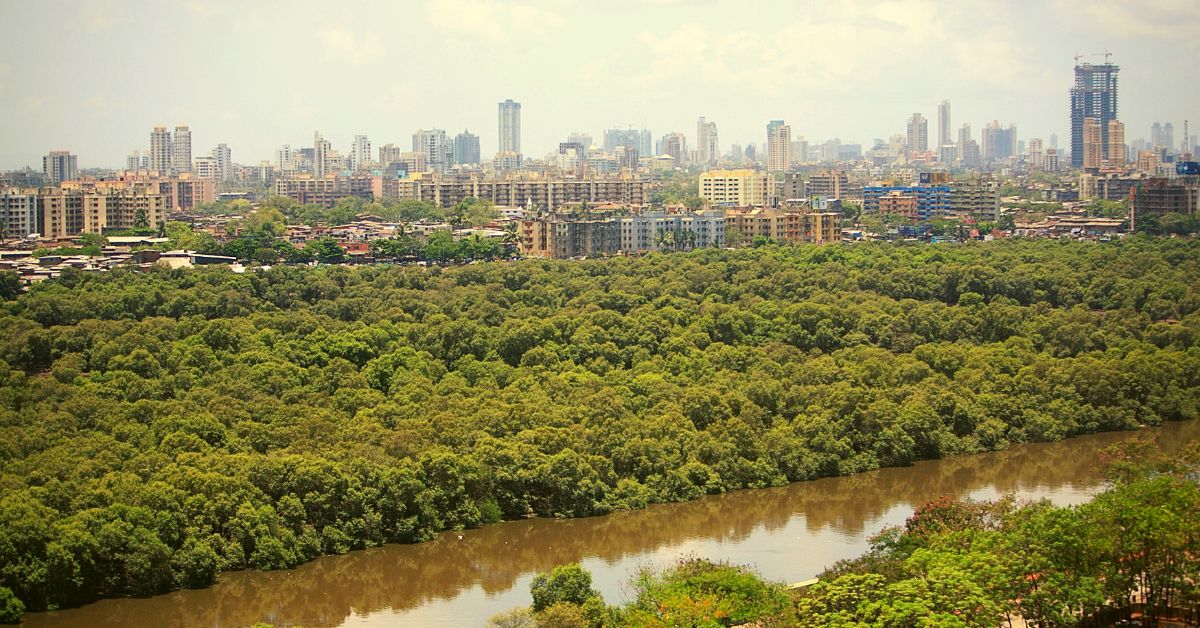 A native of Beed district, Maharashtra, Seema grew up in the drought prone areas of Marathwada with little to no knowledge about mangroves.
"I had never seen mangroves and vaguely remember reading about them. So, when I was selected to be a part of the conservation team, I started to research and prepare myself. From reading books, making field visits to working hard in the cell training, I did it all to become familiar with mangroves," says Seema.
However, she shares that the maximum portion of learning has come from field experiences.
"One time, we were navigating the area, going deeper into the forest without the knowledge of the repercussions of high tide. Slowly the tide caused more water to flow in covering the roots and constantly rising. And with it even the crabs began to come up. To save our lives, we had to climb up the trees and continue hanging there for over an hour. That taught us a lesson for good. We even learnt to use ropes and hooks as safety equipment to pull each other from the muck. Even the locals, the crab catchers, taught us a way to use wooden planks to navigate our way through the dark muck. Now I know the in and out of the forests!" she says.
Last year, the cell planted over two million mangrove seedlings across the coast of Maharashtra, and plan to plant four million more by 2019.
Although the constant population growth continue to threaten, the Forest Survey of India has found substantial improvement in the mangrove cover; from 42 sq km in 2005, it increased to 66 sq km in 2017, due to their efforts.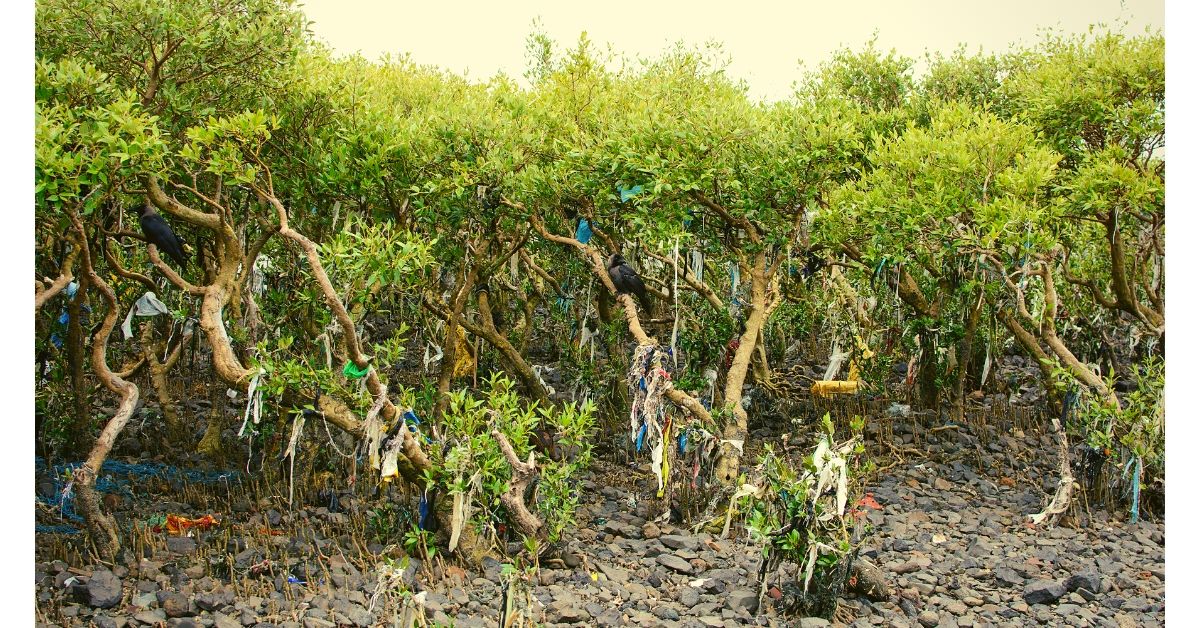 But the road till now has not been easy. "The aerial roots of mangroves, called Pneumatophores are known for their ability for gaseous exchange, and when garbage, especially plastic, gets stuck between the roots, cutting off water flow and causing the plant to die. Apart from garbage, clearing of the forests for land is another major challenge. In Mumbai, land is taken to be more valuable than people, most don't even consider the harm they are doing to their environment and in turn themselves. And for trying to change that, I often had to face both political and social resistance. I have even been attacked for doing my job."
But that did not stop her.
"Why should I give in to threats from goons. If nature is working hard to protect all of us despite the torture it undergoes because of us, can't we try our smallest bit to help her out? So I never let that stop me. I continued to spread awareness about mangroves, which literally work as Mumbai's green lungs, producing oxygen four times more than usual, and absorbing four times the carbon dioxide," explains Seema.
According to her, the existence of mangrove forests not only protects the soil from erosion but is also a reason behind fisheries. "Fishing is a prominent employment for the local communities here and if these forests are cut down they will lose it forever as fish production will go down. That's why we have been holding focused seminars, group discussions and awareness programmes in Koliwadas (fishermen colony)"
A prominent green warrior who has dedicated her entire life to this cause, Seema now heads a number of plantation programmes, while working as a lecturer at Shahpur Training College.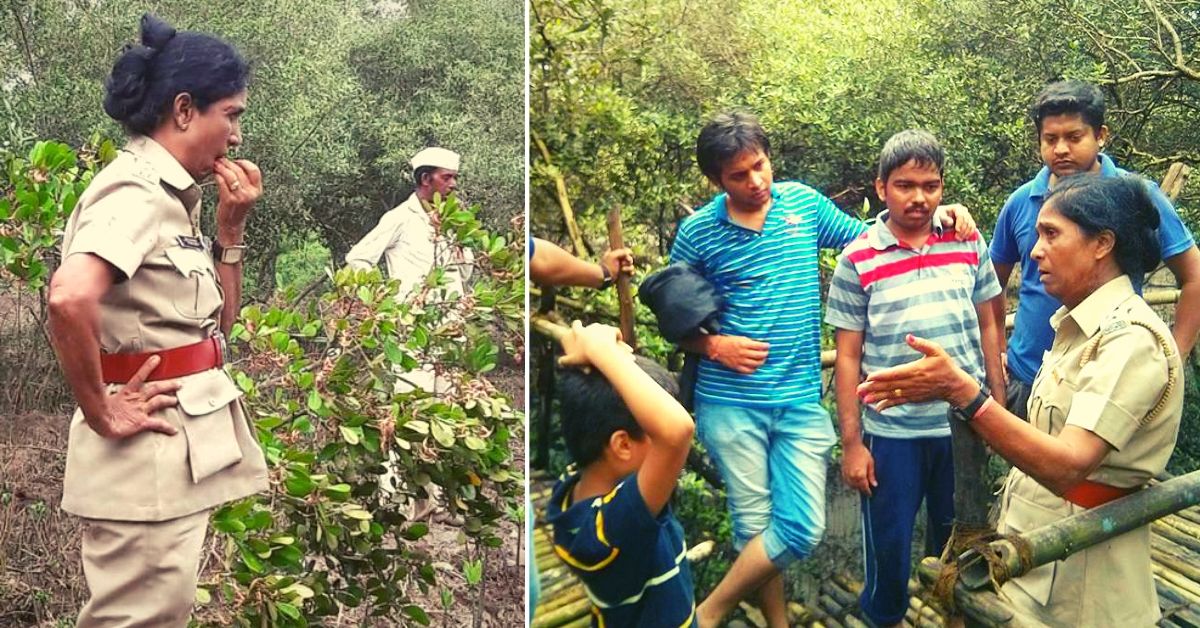 In order to spread the awareness further, she also holds campaigns and mangrove trails for women, and students, re-introducing them to their beloved Aamchi Mumbai. "If mangroves are saved, Mumbai will be saved. Else these big towers will fall like leaves. To make Mumbai sensitive towards its unsung heroes, saving the mangroves is my life's mission and I will continue doing this as long as I can!" concluded the hero herself!
---
Also Read: For 21 Years, Doctor Couple's 'Hospital in a Hut' Has Helped Heal Lakhs of Tribals
---
(Edited by Saiqua Sultan)
We bring stories straight from the heart of India, to inspire millions and create a wave of impact. Our positive movement is growing bigger everyday, and we would love for you to join it.
Please contribute whatever you can, every little penny helps our team in bringing you more stories that support dreams and spread hope.