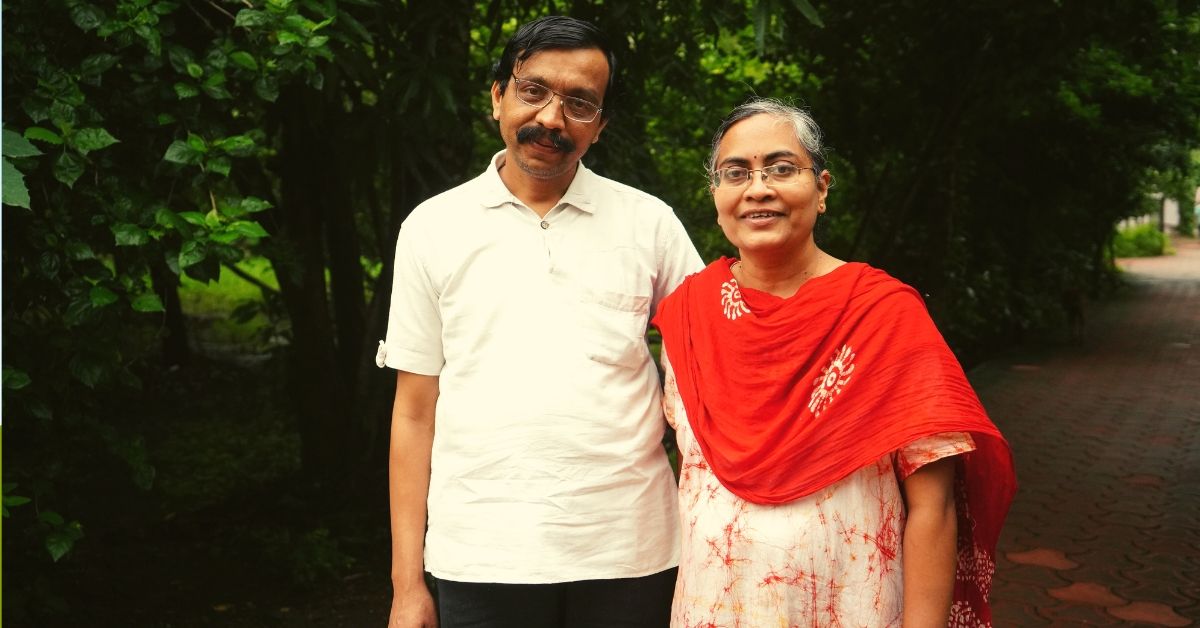 Once at midnight, a patient came with a serious heart attack. I had no proper equipment. There no hospital nearby and critical care was 150km away. I was scared because I knew that if he died, I would be thrown out. But then, if he was treated he had 90% chance to live, and if not, 100% chance of death. I chose the former!"
"Saving lives is part of the job profile, but when an experience saves you, that's when it's truly special," says Dr Ashish Satav, summing up his and his wife, Dr Kavita's 21 years of struggle, sacrifice and selfless work, in a single sentence.
The couple has dedicated their entire lives to serving people in one of the most remote tribal areas of Melghat, Maharashtra. From a hut hospital to a 30-bed healthcare facility that provides curative and preventive medical facilities, their journey of transforming the region is nothing short of inspiring!
---
Healthcare is about a lot more than medicines, it is also the lifestyle, the doctors say. And, eating right is a major part of being healthy. Check out these organic food items here. 
---
Changing lives in Melghat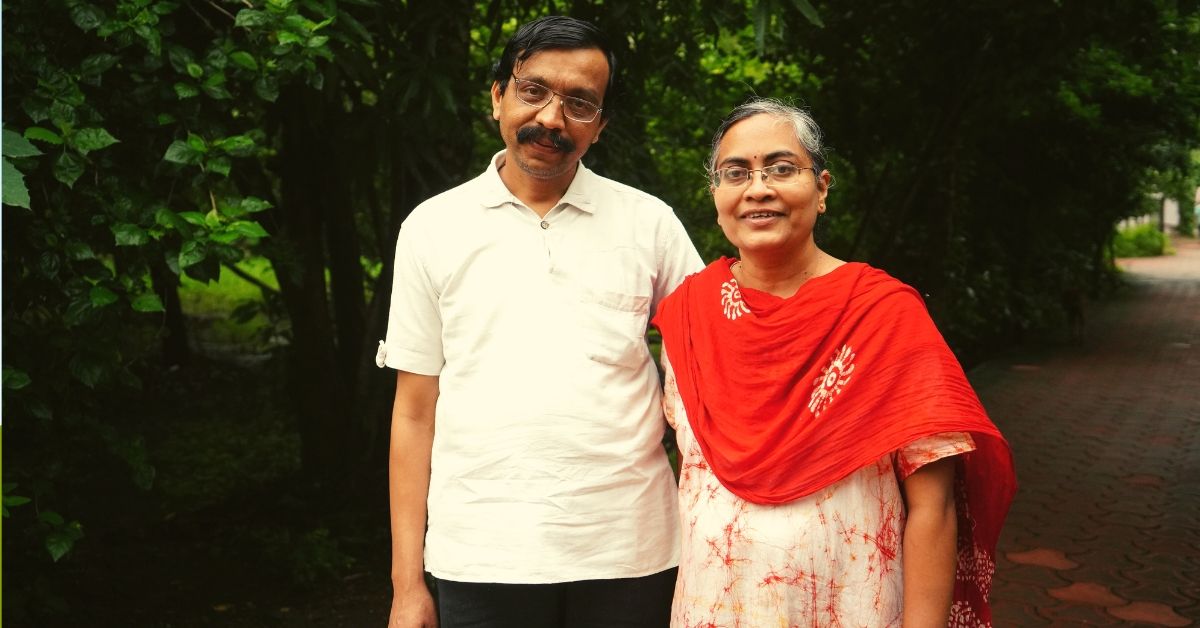 Dr Ashish's journey towards this path began rather early. As a class 12 student, he had decided to pursue medicine and work in the rural areas, and hence took admission to the Government Medical College in Nagpur.
As a medical student there, he had the opportunity to visit several remote parts of the country, some of which had a deplorable state of healthcare.
"In some of the areas, the mortality rates were shockingly high and mostly connected to the prevalence of malnutrition. And Melghat was one such area. It didn't even have a basic health centre to start with! It is at that point during my MD training that I decided to move there and establish a proper healthcare centre there," says Dr Ashish.
So, in 1998, he resigned from a position of a lecturer at MGIMS. Sevagram and registered a voluntary organisation, MAHAN (Meditation, AIDS, Health, Addiction, Nutrition) under which the hospital was started in Dharni, Melghat, using Rs 1 lakh, that he saved while studying in the medical college.
While the OPD was started in a small hut in Kolupur, the hospital comprising of 4 rooms (in an area measuring 1000 sq ft) was started in a rented house in Dharni.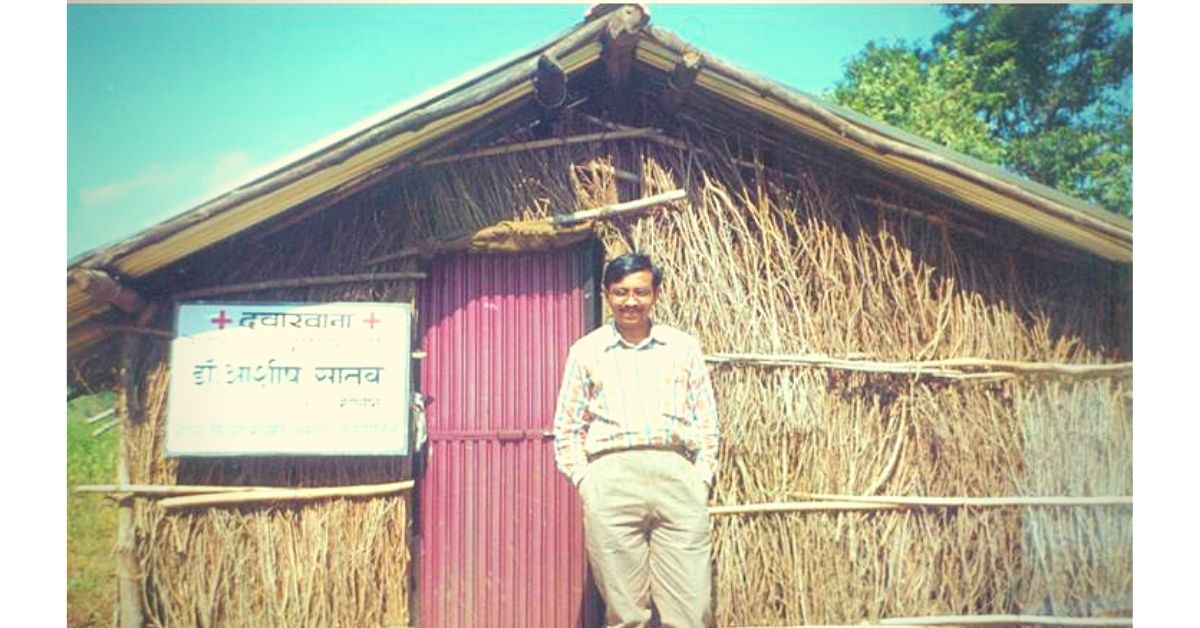 This, however, was the beginning of his struggles.
"One of the most challenging aspects of working in these areas is to gain the trust of the people. I was an outsider for them, and in the last 20 years (before 1998) not a single MBBS doctor had tried to start any clinic or hospital in that area, so it was hard for them to believe that I was actually a doctor and serious about this goal. The next was the lack of facilities. To treat patients who had suffered a heart attack and brain haemorrhage without basic facilities of space or even electricity was something I had to overcome," he shares.
But for Dr Ashish, such obstacles were never limitations; instead, these were invitations to be brave; a test that he was desperate to ace.
Sharing such an experience, he says, "Once at midnight, a patient came with a serious heart attack, acute myocardial infarction with pulmonary oedema. I had no proper equipment like a basic cardiac monitor, to help him. There was no hospital nearby, and critical care centre was 150 km away. It was my first experience in treating such patients with minimum facilities. I was scared because I knew that if he died during treatment, I would be thrown out of Dharni. But, again, if treated, he had a 90% chance to live, and if not, 100% chance of death. I chose the former."
And he was successful!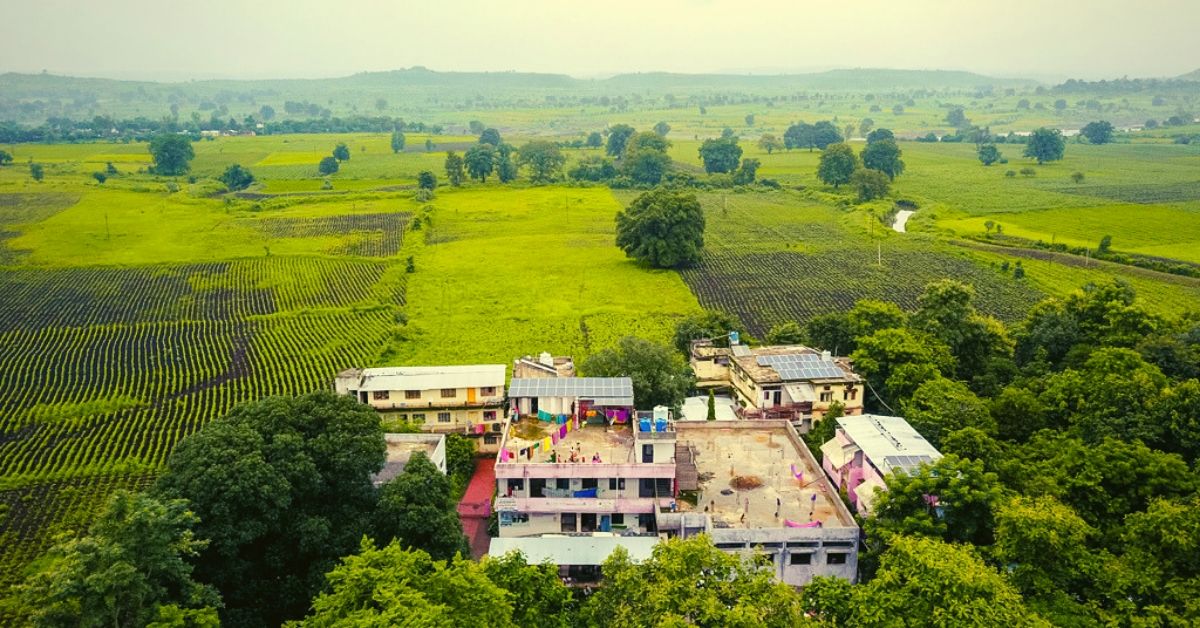 After that incident, he has treated over 1000 patients with similar conditions without a single speck of fear.
However, it was a success in a brain haemorrhage case which truly earned the faith of the tribal villagers in the area.
"A man in his 50 was admitted in the hospital in a comatose condition due to brain haemorrhage. Doctors from Indore and Amravati had given up and declared that he could not be saved, but I still chose to do my best for him. After seven days of treatment and constant follow-ups, the patient finally stood up on his own two feet and started walking on the eighth day. From that day onwards, people accepted me as a doctor and since have been trusting me with all their health problems," said Dr Ashish.
With progress slowly trickling down to the masses, Ashish and his wife Kavita expanded the began to plan an expansion.
An eye surgeon, Dr Kavita started another eye hospital in Dharni, in 2001, but the first two years turned out to be extremely difficult due to lack of funds.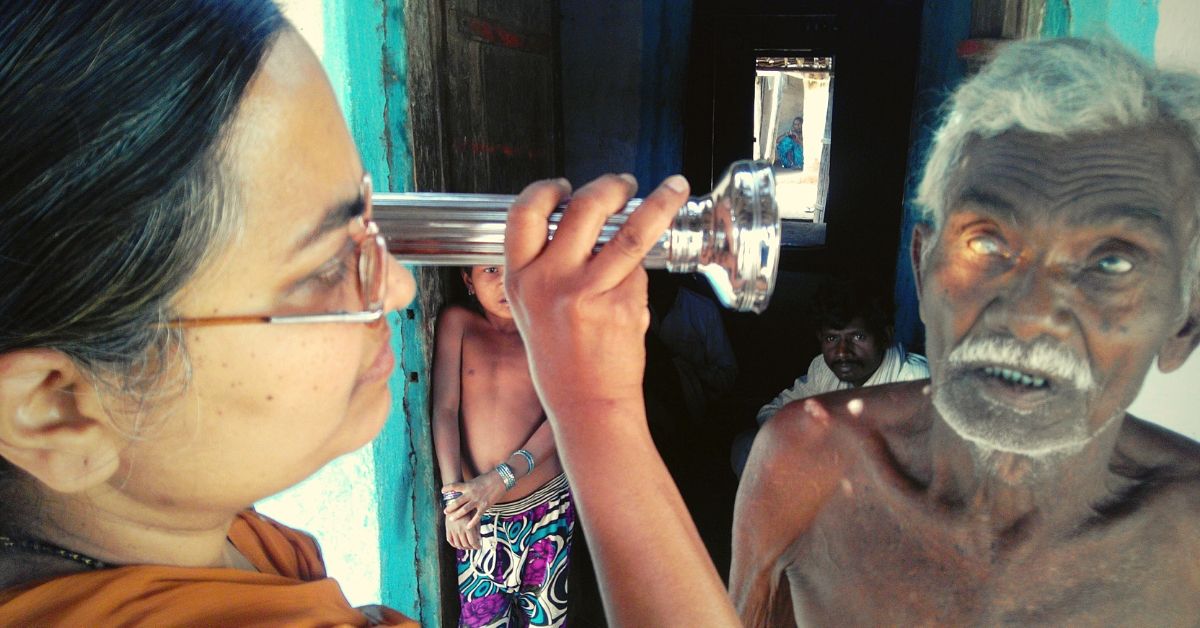 "The villagers here were too poor to afford eye surgeries. Many were also sceptical about surgeries owing to superstitions. They chose to live their lives with cataract instead of undergoing treatment. But, we were determined and slowly began to save up more. With the help of the savings and a donation of Rs 10,000 Kavita operated on ten cataract patients successfully. Gradually more support to pour in from various health societies, and social organisations. With all that help, till now, Kavita has been able to bring back sight to almost 1200 patients, all free of cost," says Dr Ashish.
Help beyond Healthcare
A few years back, Dr Kavita had to help a pregnant patient in Dharni, with her delivery. Despite the condition being critical, she was able to save the mother, but the child was born with asphyxia. After the delivery, she proceeded to treat the baby, which now needed not just extra care but also the strength to survive the treatment. However, the mother still in recovery could not secrete breast milk, crucial for the well-being of the child.
It was in that moment that Dr Kavita, the mother of a six months old herself, decided to help the child out with her own milk. This act eventually led to building a team of tribal women who would feed babies in case their mothers had any problem lactating.
Throughout the journey, the duo has had to face several unexpectedly enlightening circumstances that led them to think beyond medicine.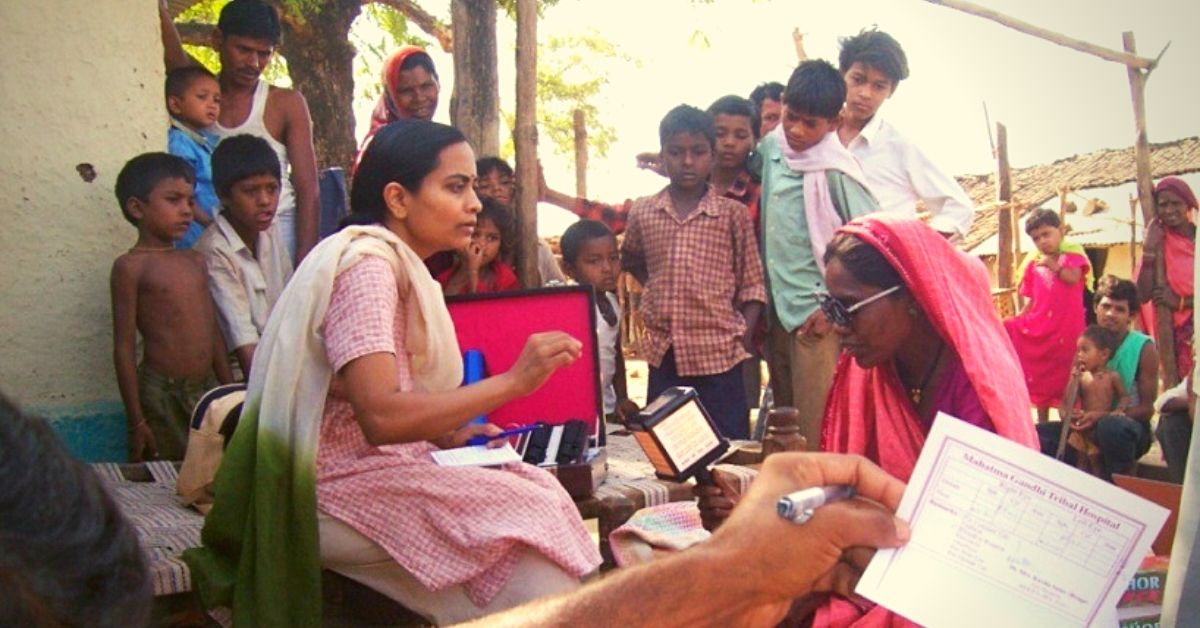 "We wondered if there was a point in treating people if they didn't know how to stay healthy. So, we started to conduct health education programmes through slideshows, group discussions, etc., in various villages. However, it brought us to another problem of lack of amenities to prevent malnutrition. With one problem leading to another, we began to mobilise the village youth to create awareness about sustainable organic farming, kitchen gardening, de-addiction, government schemes, etc."
Thanks to this, they have established about 3000 organic gardens in 17 villages of Melghat.
After 21 years, the duo has successfully won against functional as well as social challenges about the tribal beliefs or political agendas of the decision-makers in the area. Their unflinching faith in medicine and courage has changed more than 1 lakh lives today, making them the real heroes of India.
(Edited by Gayatri Mishra)
We bring stories straight from the heart of India, to inspire millions and create a wave of impact. Our positive movement is growing bigger everyday, and we would love for you to join it.
Please contribute whatever you can, every little penny helps our team in bringing you more stories that support dreams and spread hope.