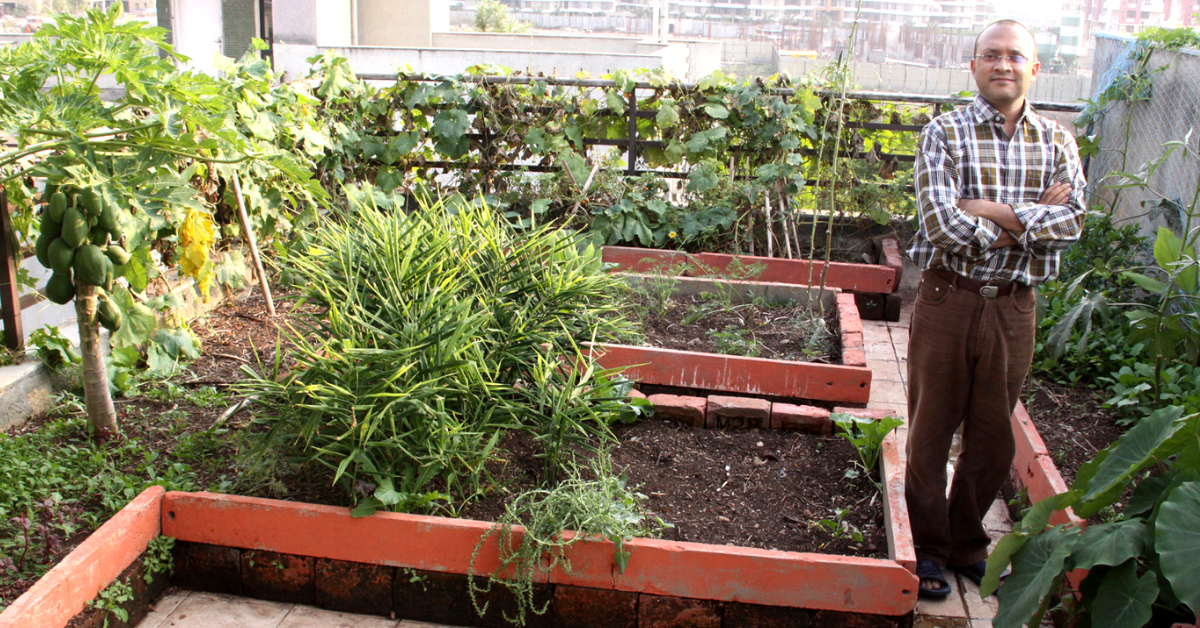 The connect that Sikdar saw his daughter forging with the earth, insects, and the many living organisms was a huge encouragement to him.
Two months ago, I sowed some seeds of lady's finger in a pot with great enthusiasm. A couple of weeks later, I saw tiny seedlings peeking up from the soil. We are awaiting the vegetable to show up, but, as of now, we are satisfied with just the way the greens are flourishing.
With so many of us living in apartments, the luxury of tending to a garden or growing our own food seems like a distant dream. The protagonist of my story today is, Siddartha Sikdar, an IT consultant who decided to try his hand at urban gardening in 2012 when people were still finding out whether it could be done. Using his terrace space of under 2,000 sq ft., Sikdar followed permaculture principles to design the terrace farm.
---
If you are inspired to start composting, then why not use indoor mini composting kits? Check them out at The Better India Shop and get yours right away. 
---
He speaks to us about the challenges, the highs, and the ways with which you can start gardening in whatever space you have.
Why urban gardening?
Sikdar's motivation to grow his own food was two-fold, "I had read about how pesticides and insecticides were being pumped into the food we consumed and that was the first thing that pushed me into researching about farming. The other important motivation was the need to provide good, clean, chemical-free food to my daughter, who was three at that time."
The connect that Sikdar saw his daughter forging with the earth, insects, and the many living organisms was a huge encouragement to him.
"She never once hesitated in getting her clothes soiled and hands dirty, was always up to working with mud," he smiles.

A view of Sikdar's building in Pune.
During his research into farming, Sikdar stumbled upon the works of Padma Shri award recipient Dr RT Doshi, a city-bred economist, who experimented to create a model city farming system for years. "I learnt that good farming is not about growing good crops as much as about growing good soil."
Sikdar started off by growing banana, pomegranate, papaya, wood apple, grapes, and then gradually moved on to seasonal vegetables. "It is not possible to grow everything that one needs, but, to a large extent, we were sustainable," he says. The fruit trees, vegetables etc. all grew in raised beds on the terrace floor or used the flowerbeds in the house.
Once the farm was setup and stable the need to go up to the terrace was only to get the daily harvest! "While harvesting, I needed to spend 10-15 minutes. Permaculture design ensures a certain self-sustaining way in which the system maintains itself. Since soil moisture was maintained, the need for watering was very less. A holistic design ensured that weeding needs were minimised," shares Sikdar.
The urban gardener was able to grow a vegetable and fruit garden that most people would envy.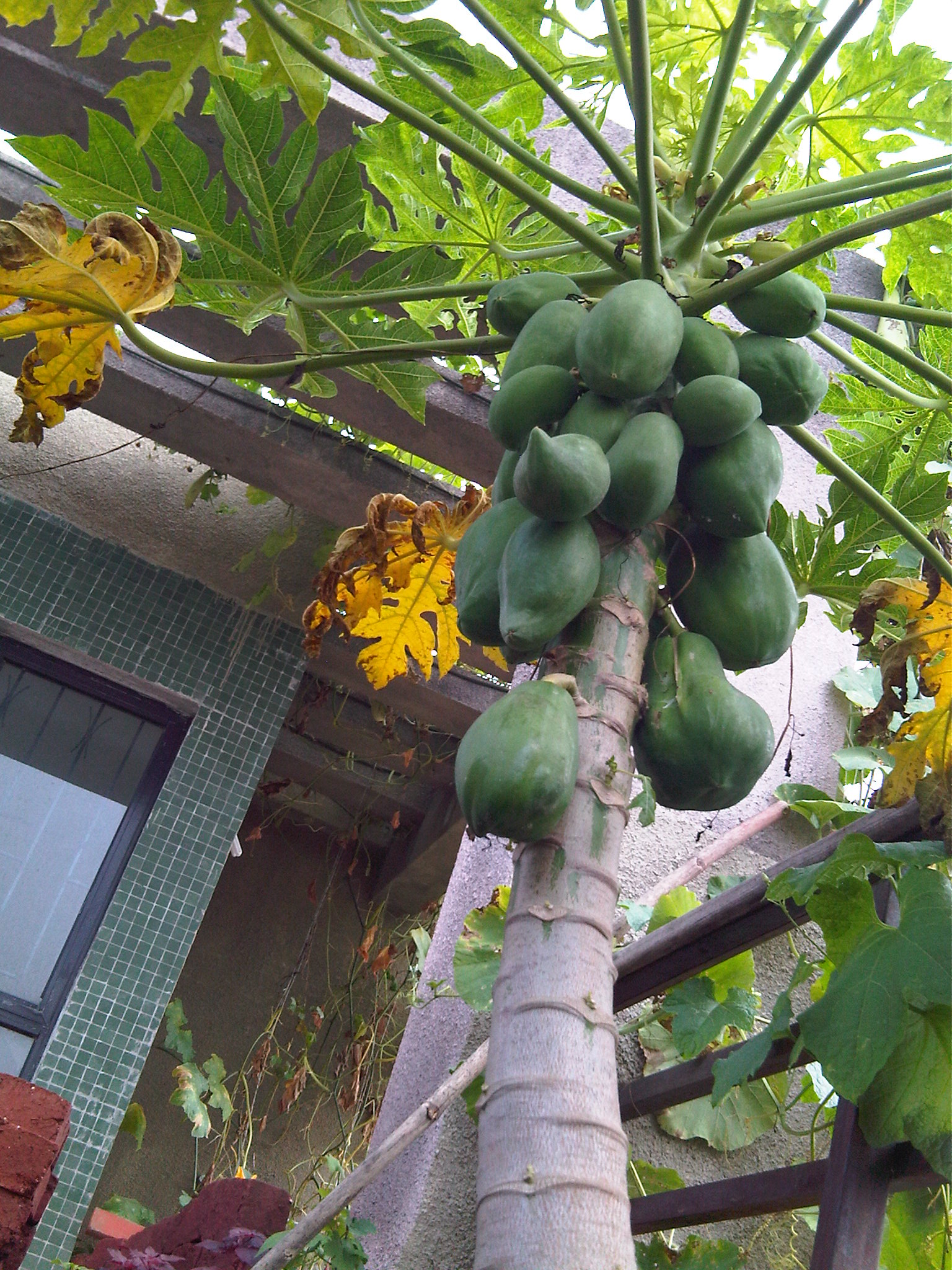 There were multiple banana and papaya trees and one each of pomegranate, Indian plum, few varieties of table and wine grapes, mulberry, red & white guava, catechu, jackfruit. Seasonal vegetables like potato, ladyfinger, eggplant, chillis, tomato, all varieties of gourds, cauliflower also flourished in his roof. he also grew cold-weather veggies like leek, iceberg lettuce, broccoli, zucchini. Herbs and spices ranged from ginger, garlic, turmeric, pepper vines, to cinnamon (bayleaf) tree, and also tried some grains, mostly different varieties of millets.
When asked if he got help in starting out, he says, "I got some advice on companion plants for papaya and banana but rest I figured out through trial and error. It's possible with these because both these are fast-growing fruit trees, it took them roughly nine months to get from sapling to fruit."
Challenges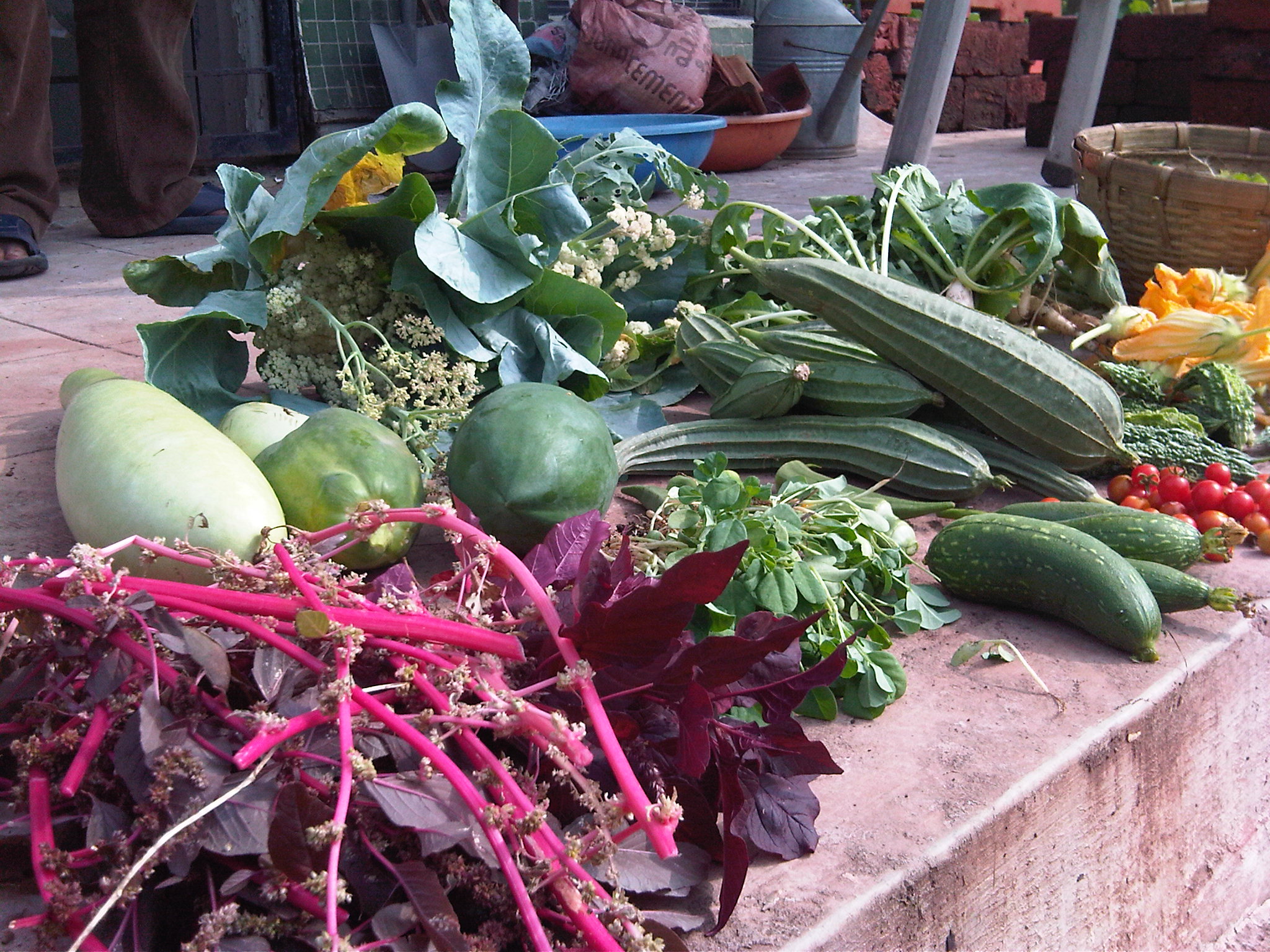 "By urban farming standards I had a rather large area to use. The challenge for me was however in getting the soil to the terrace. While I tried various things I couldn't succeed in doing it all by myself. I was living in a gated community at that time and got the estate management agency to get the gardeners to dump all their brown waste on my terrace. So each day grass and twigs would be brought and left on my terrace," he says.
Other than this, Sikdar also convinced the local municipality park workers to give him their brown waste. He used all of that to make his own compost, which he says covered most of the area in his terrace.
Urban gardening in your own space, whether terrace or otherwise requires a consistent effort on your part, "If you walk away from it then it basically just collapses," says Sikdar.
Speaking about some of the other challenges, "You must remember that when I started this not many people knew and appreciated what I was doing.
"The fear of having a terrace filled with rodents, insects, and other creepy crawlies was not something that my then neighbours appreciated."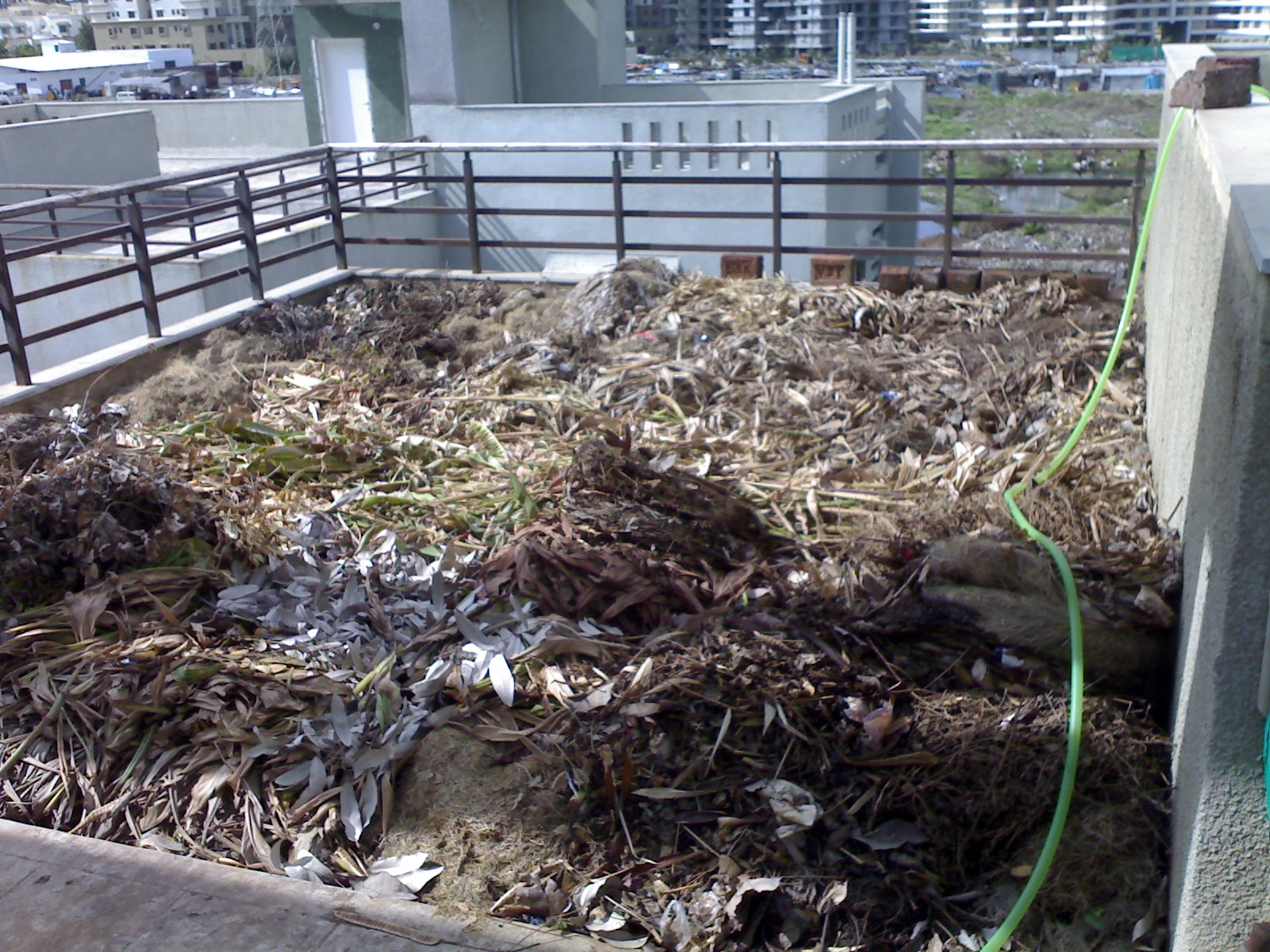 Narrating an incident that helped change the mindset of the neighbours, Sikdar says, "I call it the garlic diplomacy."
Intrigued, I asked him about it.
Garlic Diplomacy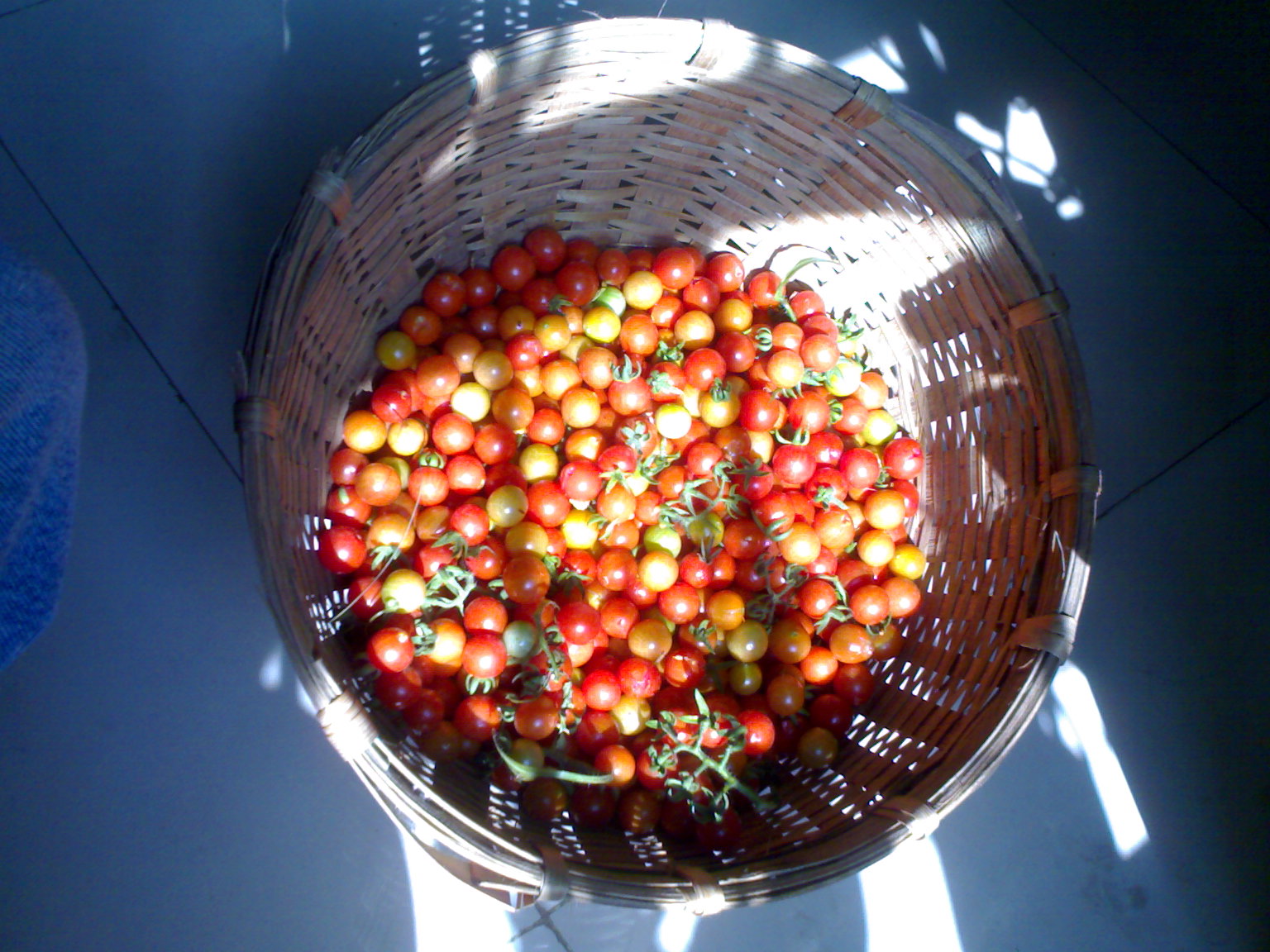 There was a time when garlic was at almost Rs 300/kg and that was the same time that Sikdar's terrace garden was flourishing with garlic. Recalling it, he says, "My daughter carried a basket of garlic and went around to each house in the neighbourhood distributing it. That gesture, which I call, garlic diplomacy, melted many hearts and drew people into what we were doing."
That very gated community, which, in the beginning, was opposed to the work that Sikdar was doing, went on to win an award from the municipality for managing their solid waste in an efficient manner. "When I started, no one was agreeable to anything that I was trying to practice, so to see them going on to do so much and become environmentally conscious is a great feeling," he says.
Advantages of growing your own food?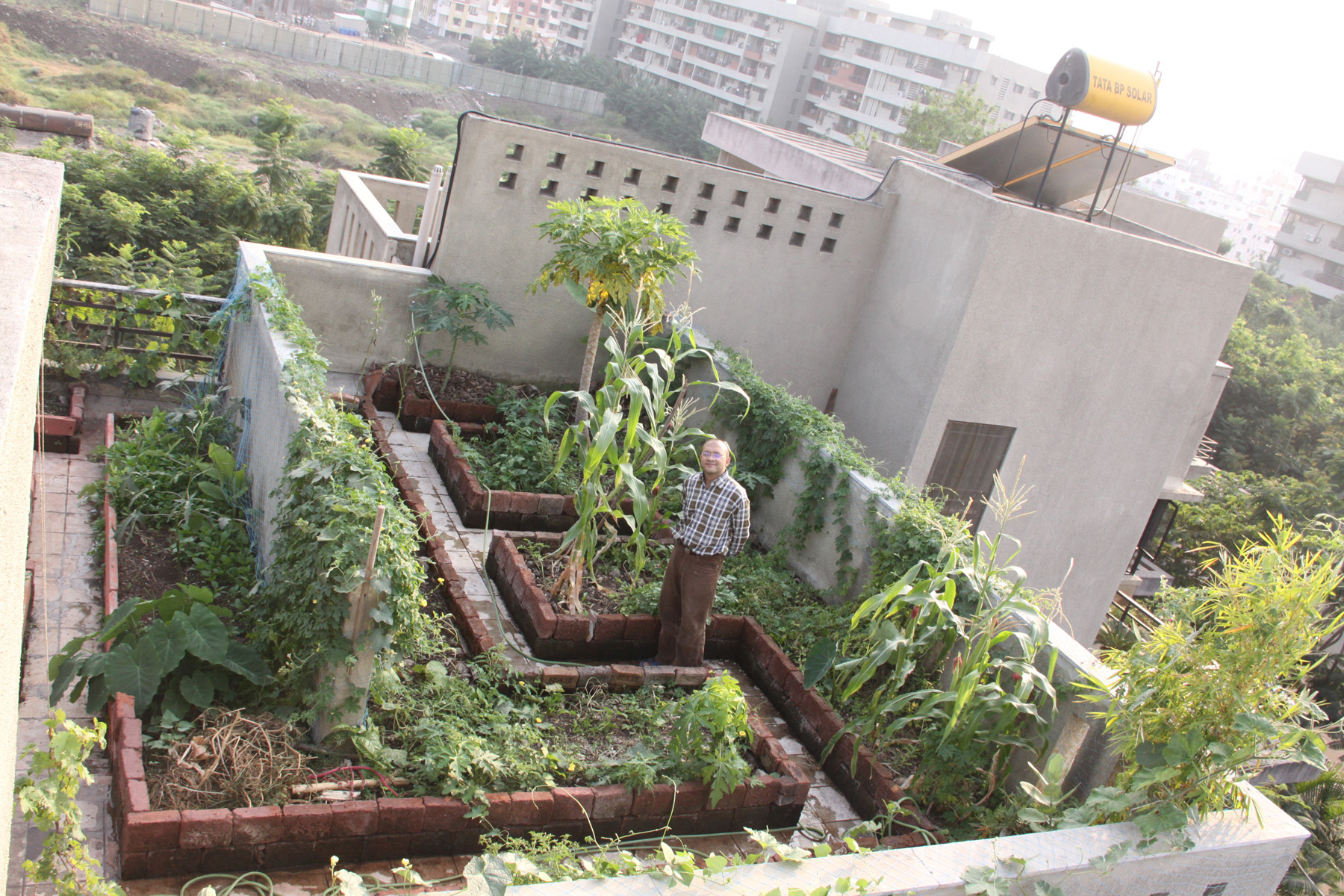 Sikdar states that while this is not a substitute to the existing food supply chain, growing your own food comes with many advantages. "For one, as a family, we started experimenting with so many new dishes. In growing your food, there are various new vegetables that you might encounter, so we enjoyed them all."
He also says that the children learn to value whatever is put on their plate given that they are also involved in the entire process of growing it.
"The experience of growing food makes the food supply chain visible to us city dwellers. Most of us have no idea about how our food is grown, how it is transported to us, what goes into it etc. So in that sense, growing food leads us to the path of awareness."
On a given day, Sikdar says, he would harvest about a kg of produce, which was rather diverse. Sikdar did this for four years in Pune and has now moved to Mumbai.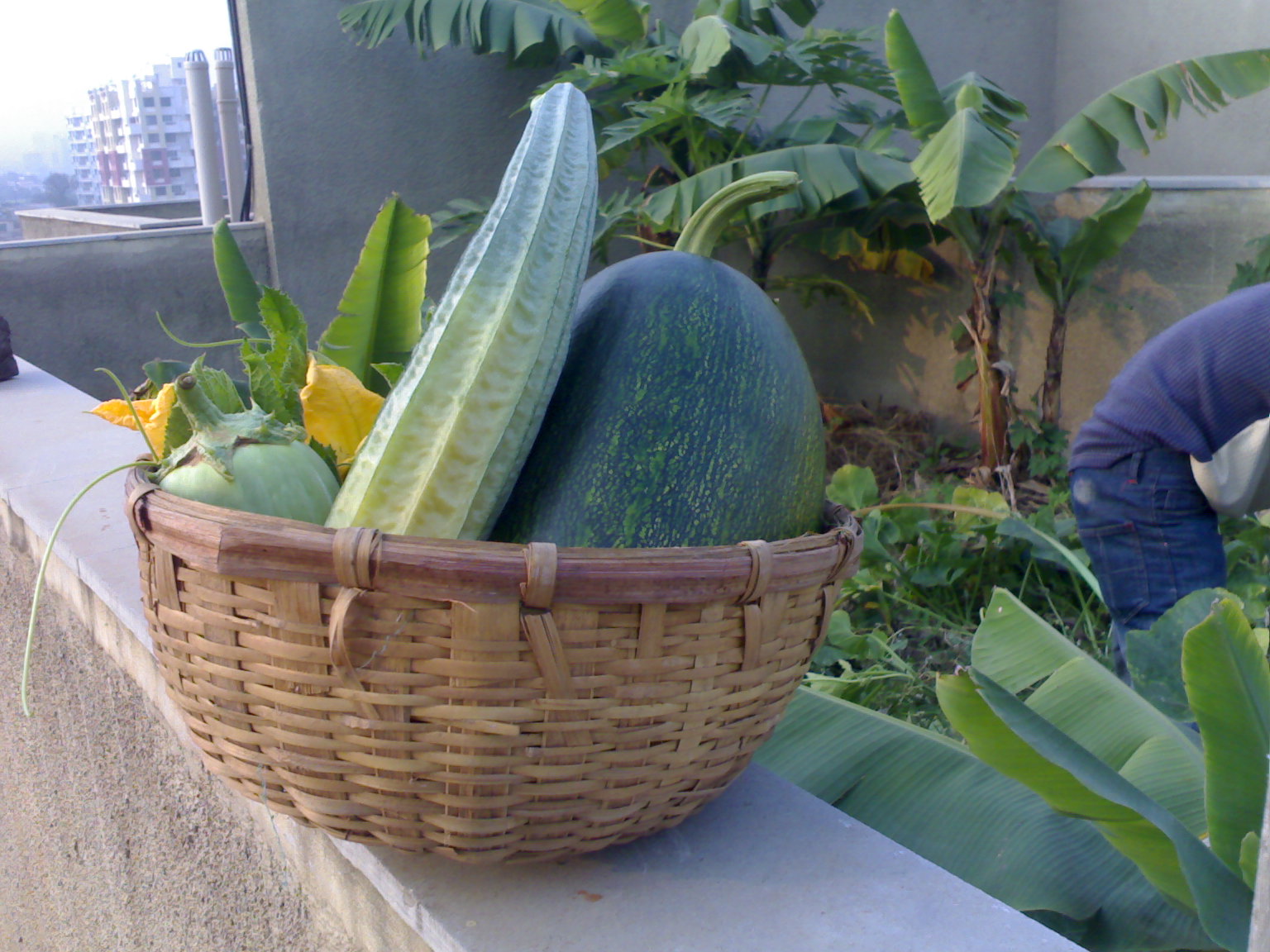 He informs that a couple of friends have bought a plot of land in the outskirts of the city where they are working on trying to create an eco-village – one that is regenerative, sustainable, and self-sustaining in water, food, and energy.
"Right now we are working towards the watershed project at this site. Plans are being made to ensure that the entire 1500 acres are covered and we are trying to study the land before we get down to planting anything."
Sikdar's pointers for urban gardeners
1. Seek help
In most metros urban gardening is a legit thing and no more a fringe activity. Reach out to as many people as you can and understand what worked and did not work for them. Do not be afraid to experiment. Look for solutions and try and find your comfort group – whether offline or online.
2. Do it for the experience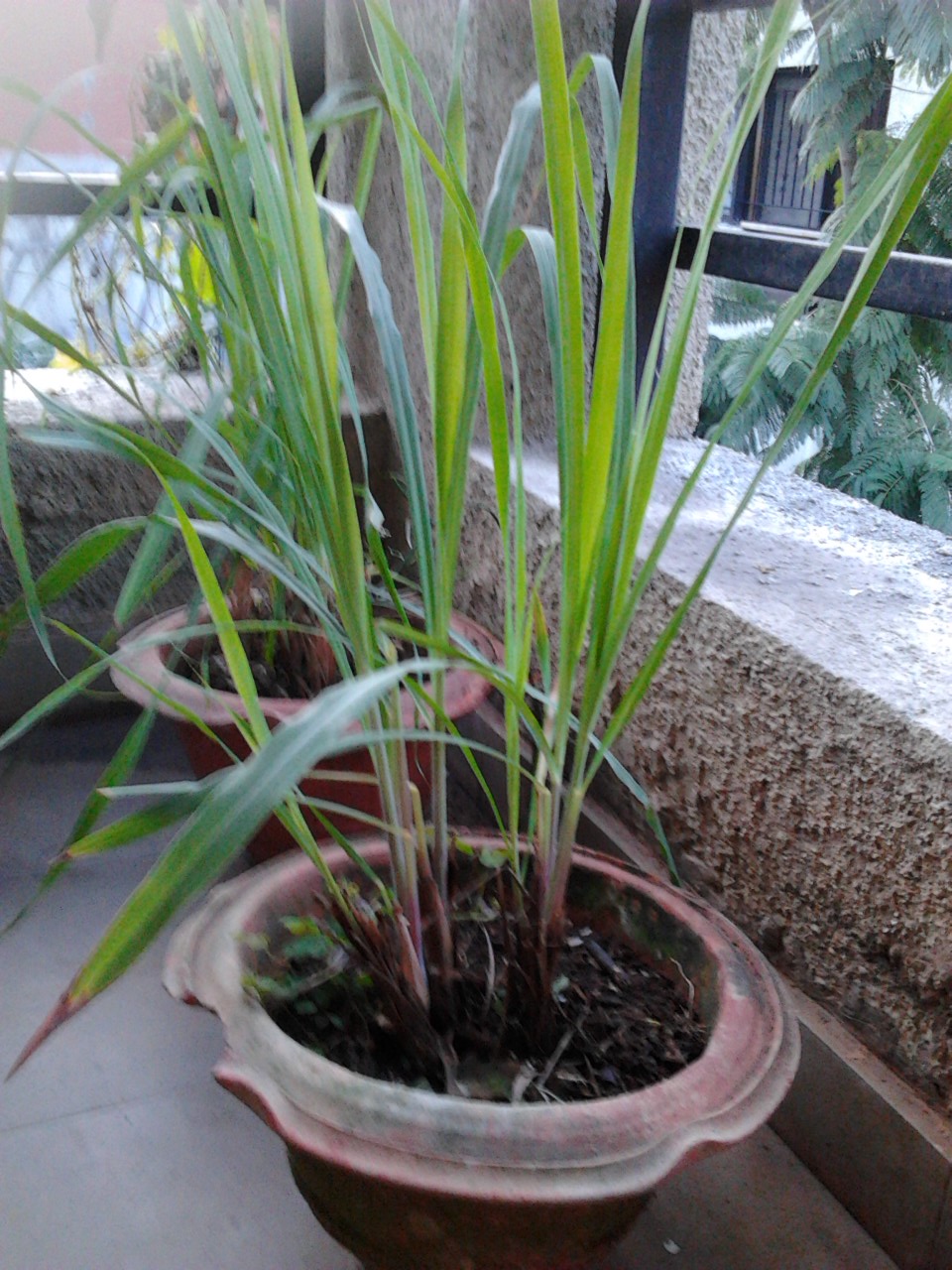 Sometimes all you might be able to grow is a tomato plant but do it nonetheless. It will give you a great sense of purpose and pride in having grown your own vegetable/fruit. Frustrations are part and parcel of this, so remember not to focus too much on that and just enjoy the entire process. It's good to be practical and enjoy the experience – forget the yield.
3. Changes your perception
As Sikdar mentioned earlier, we often have no idea how and where our food grows. Indulging in farming or growing your own food changes that. He says that one automatically starts making better choices when out buying produce. It also helps promote all those farmers who are keen on going organic but have been holding back because of the lack of awareness among us, the end users.
4. Speak out about the good
Take pride in whatever you grow and ensure that you tell people about what you are growing. Talking about it helps and sharing the produce also helps in spreading the word about urban gardening. You will see how it spreads and others start to follow suit.
---
You May Also Like: How a Couple, Who Moved to a Farm for a Slower Life, Ended up Starting a Village School
---
If you wish to reach out to Siddhartha and understand more about urban gardening and farming, then you could write to him at siddartha@sikdar.in
Picture Courtesy: Siddartha Sikdar/ Flickr
(Edited by Saiqua Sultan)
Like this story? Or have something to share?
Write to us: contact@thebetterindia.com
Connect with us on Facebook and Twitter.
We bring stories straight from the heart of India, to inspire millions and create a wave of impact. Our positive movement is growing bigger everyday, and we would love for you to join it.
Please contribute whatever you can, every little penny helps our team in bringing you more stories that support dreams and spread hope.