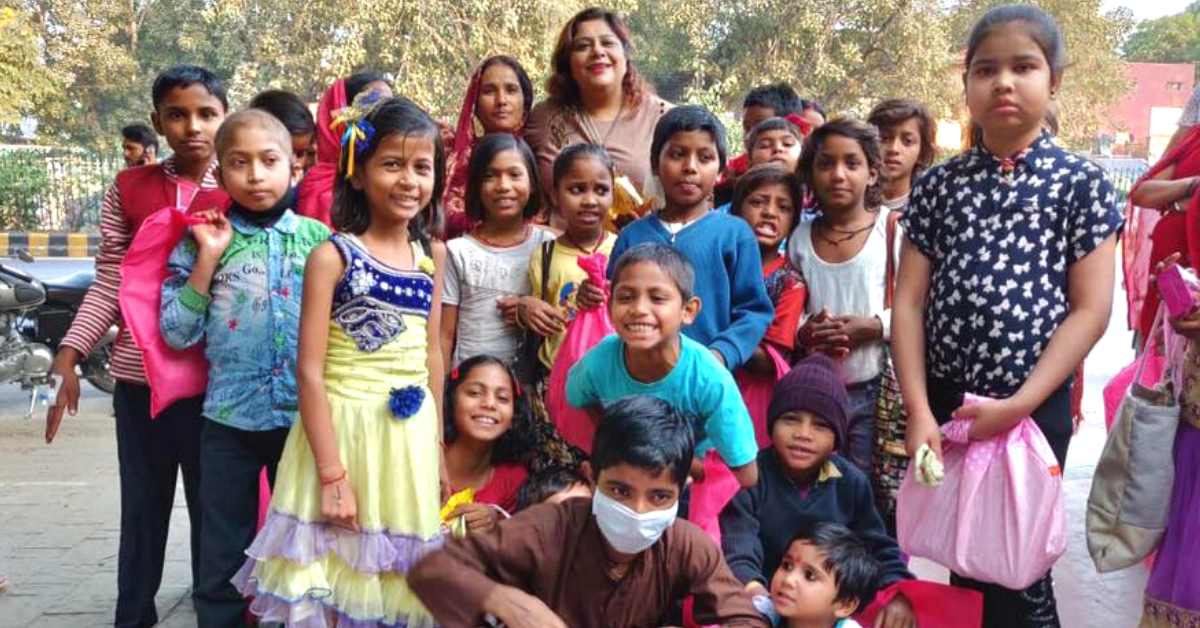 Within six months of volunteering at the NGO, Rachna stopped taking her depression pills, as she felt better both physically and emotionally.
Somewhere along the way, we must learn that there is nothing greater than to do something for others, Martin Luther King Jr.
It was this realisation that changed 50-year-old Rachna Malik's life. In a conversation I had with her, she describes herself as a busy housewife looking after her husband and two daughters and speaks of the bouts of depression that pushed her to help others.
"It was my daughter who pushed me to get out of the house and do something. I had been cooped up inside for almost six months since I just didn't want to meet anyone. I started working with an NGO for the blind and I saw that as a turning point in my life. I worked there as a volunteer for four years," she says looking back over her life.
Within six months of volunteering at the NGO, Rachna stopped taking her depression pills, as she felt better both physically and emotionally.
Summer of '16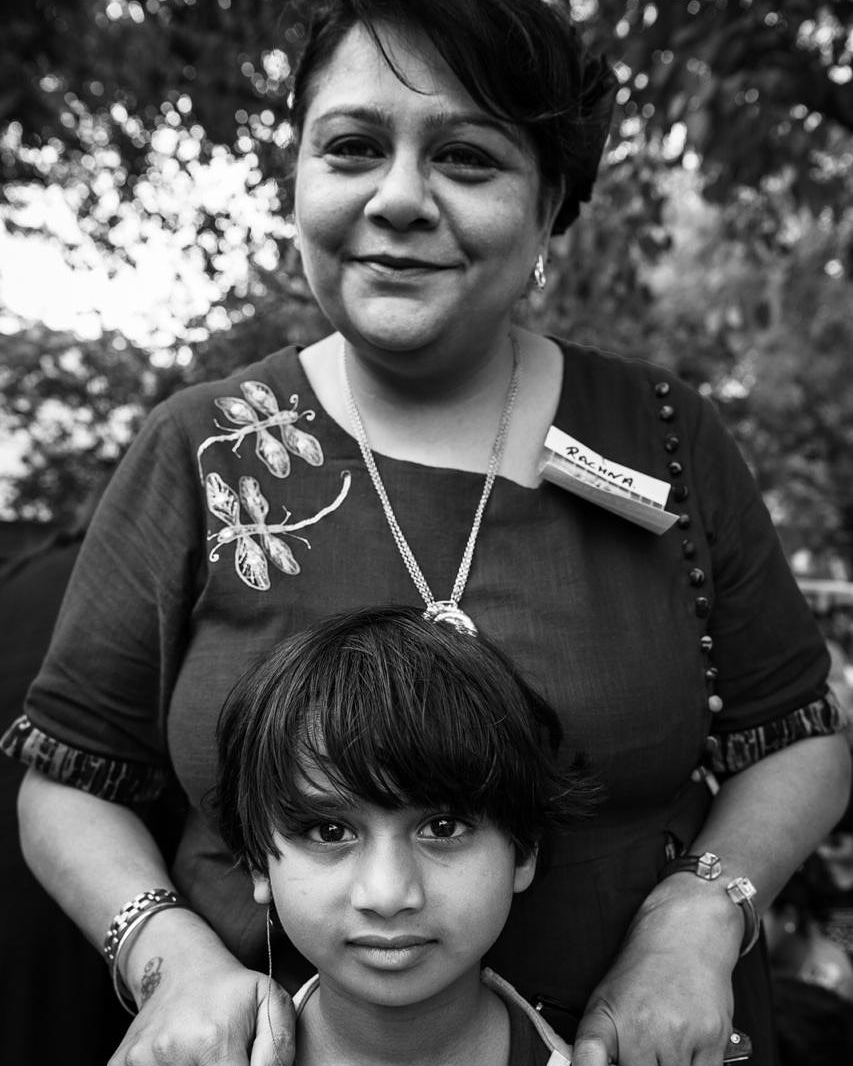 When asked how she started helping kids who are terminally ill, she says, "I was part of a Gurudwara from where volunteers would go to AIIMS once a week to distribute food (langar), I started going along with them. I remember seeing the plight in which these families lived, and also remember seeing a girl die on the footpath. That changed me."
It was in 2016 that Rachna started working full time to help kids who are terminally ill and come to AIIMS for treatment. "AIIMS provides free treatment for those who are Below Poverty Line (BPL) card holders. However, in working with the children I realised that the parents who brought their children here had absolutely nothing with them. And living and surviving in Delhi is not an easy task."
While the expenses of the treatment are taken care of, there are several other expenses which the families have to bear – living, transportation, medicines, food etc. "Where do these people go for all of this?" asked Rachna herself.
Rachna and her group, which she calls, Givers for a Cause fill this gap. They ensure financial, emotional, and material help to the families of the children. "Given how much these children are suffering and going through, my only aim is to keep them happy and do everything towards that cause. Since I cannot do that 24/7, I ensure that whenever I am with them, they are happy and spend their time laughing," she says.
The children are already stressed and in pain, so to help bring a dash of colour and happiness in their day, Rachna and her able team of volunteers conduct various activities for the children – storytelling, drawing and craft, and even just having conversations with them. "We try and fulfil all their wishes, some big and some small," says Rachna. Rachna and her friend Devika Jairath, along with other volunteers go prepared with material for 125 kids and for two hours, they make merry on the footpath.
How do the children respond?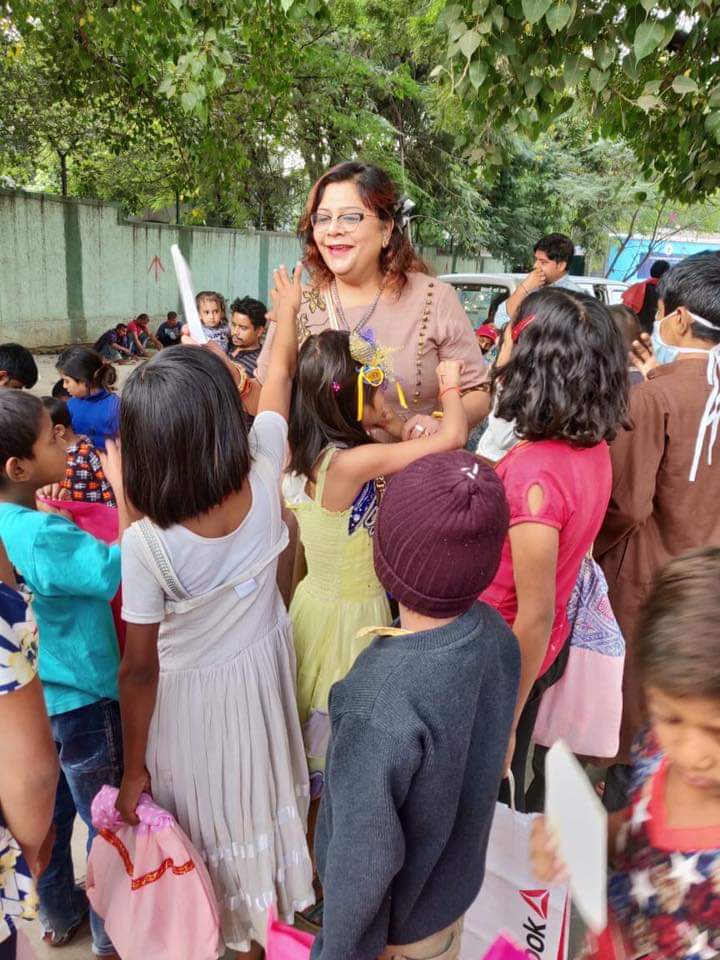 The national capital is burning – each day the temperature hits a new high. Getting out seems like a herculean task and yet if you are to drive past the All India Medical Science compound you will see hundreds of young children waiting in the heat just to meet the doctor.
Rachna says, "Two days ago, a group of volunteers and I were to go to AIIMS to spend some time with the children getting treated at the hospital. With everyone cancelling because of the heat, it was ultimately just one other volunteer and I. When we arrived there, we realised that the children were waiting for us. Some of them who were undergoing chemotherapy were already boiling because of the treatment and for them the external heat was nothing."
"For them, the excitement was that we would go there with goodies and spend time with them. How can we disappoint them by not being there?"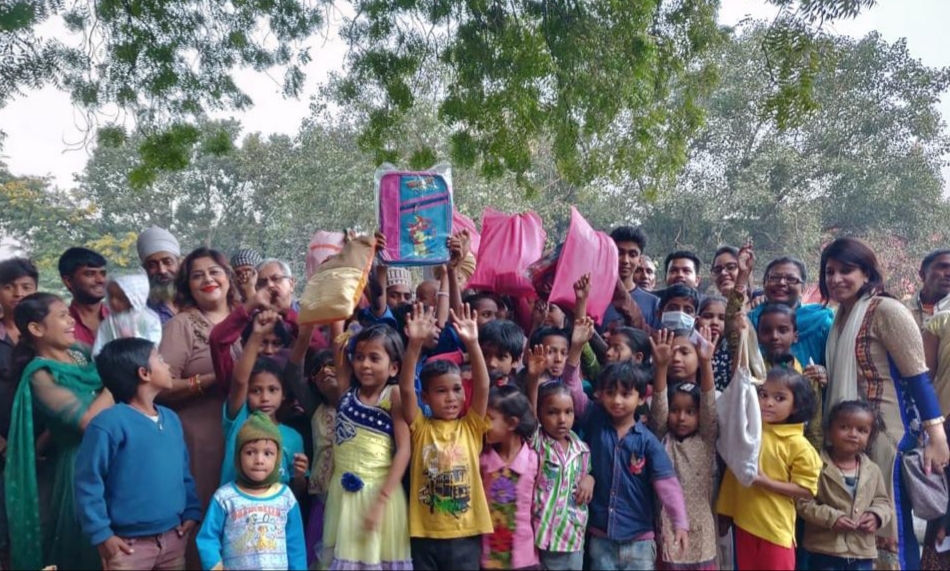 There are so many children who have congenital complications and have never had the chance to even step into a school. Speaking about some of them, Rachna says, "Would you believe me if I said that some of the children did not even know how to hold a pencil? For them seeing the colouring books and the colours was such a treat. Things that we all take for granted."
It doesn't end there for Rachna, speaking about the deaths that she witnesses, she says, "For many of the parents, their life revolves around their unwell child and getting them treated. When the treatment fails to make a difference and there is a death, it is almost as though the parents also die. I make it a point to spend my Monday's calling each of these parents up and just checking on how they are dealing with the loss."
What impact is her work creating?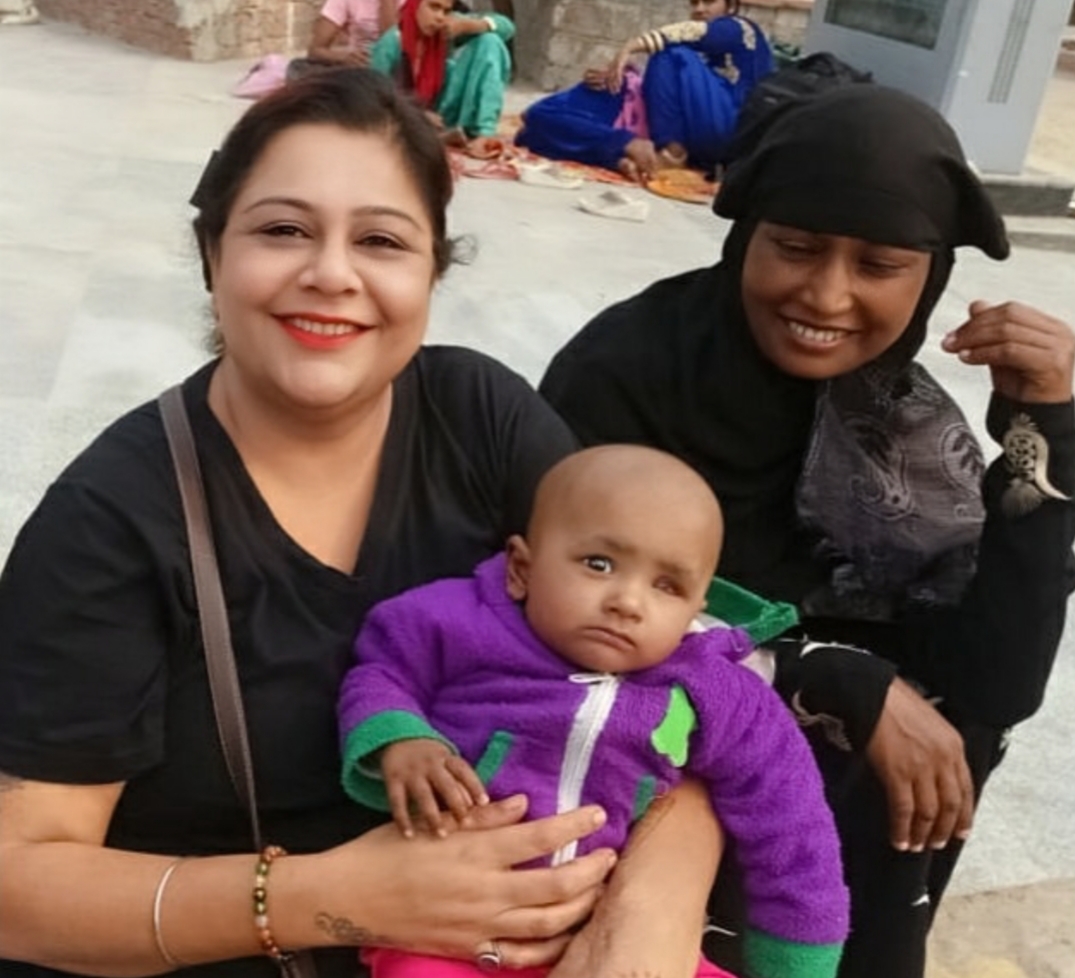 Rahul Kureel, a resident of Kanpur, UP, is a tailor who specialises in making horse-riding gear. His son, Ayush was born with cancer and he speaks about how difficult life has been. "We were told that Ayush has cancer when he was barely a month old. We were asked to bring him to AIIMS and we did that. With no savings and no income in Delhi the initial few months were hell."
It was three months later that Rahul met Rachna and he says everything changed thereafter.
"She was a god-sent for us. Once we met her, she just took care of everything – the medicines, the 'n' number of blood tests that were prescribed, milk for Ayush, food for us."
Ayush has currently completed his prescribed 12 chemotherapy sessions and awaits an MRI scan after which the doctors will decide on whether to send him back home or not.
How does Rachna raise money?
"I started with Rs 5,000 and two friends to help me. I have never asked anyone to give us any money. We have people who see what we post on social media and end up sending diapers, cookers, juice machines, stationery, clothes etc.," she says.
It begins with a post on the team's social media page, where Rachna mentions what they need for a child. Everything that is sent for that child is accounted for and the child also knows the names of those who sent the material. The phone number of the parents is also shared with the donor to ensure complete transparency.
From helping 1.5-year-old Ramji Pandey, a child who had a heart defect to today having helped more than 150 terminally ill kids in some way or the other, Rachna sure has impacted several lives.
Rachna has a Whatsapp group with 105 members. "Not all of them are active but I know that at some point they will be. We are managing with the active members as of now," she says.
"It is not easy what we do – there are days when I wait for my husband to leave the house in the morning only so that I can sit and cry.
The work I do impacts me very deeply and no one other than I know this. When we celebrate Eid or Christmas, I know that next time many of those children will not even be alive to be a part of the celebrations next year. Such is the work I do," shares Rachna.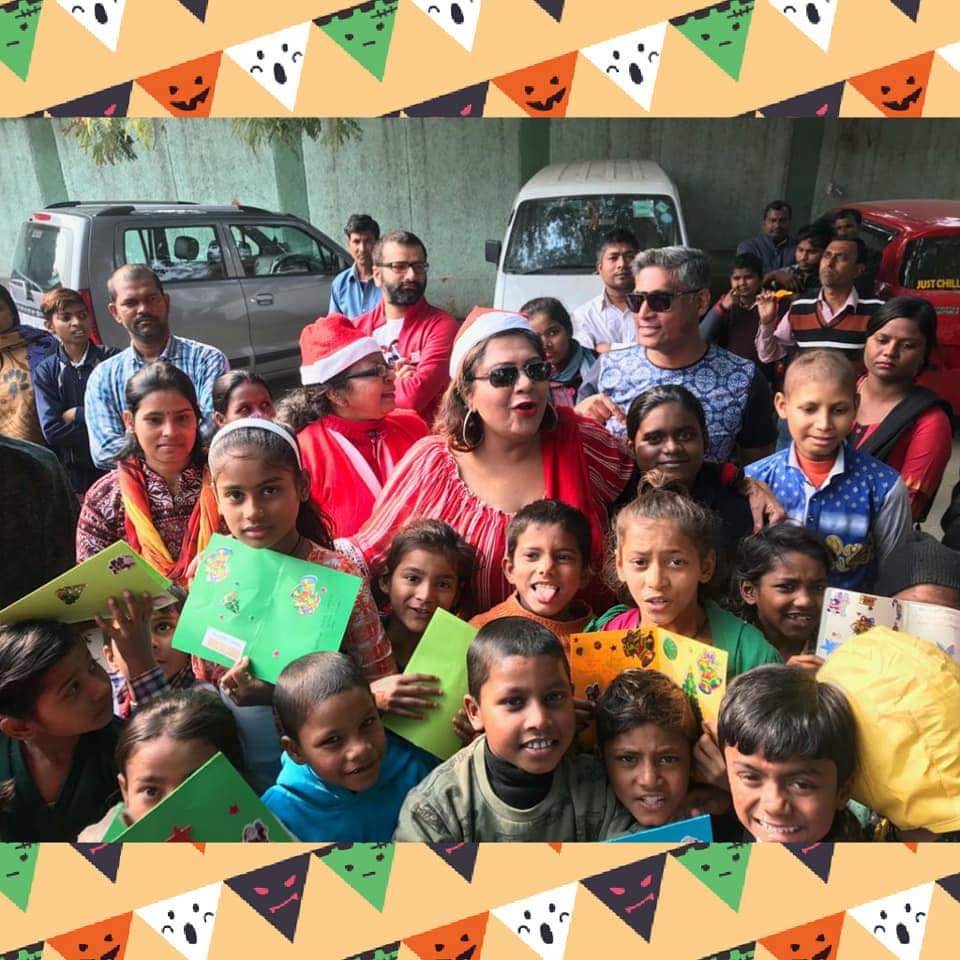 As we end the conversation, Rachna says something very poignant. "The families of the children go back to their homes, they have their own life there – I am the one who is left alone. There are kids who I have seen and nurtured for so long and dealing with their loss is heart-breaking. I mourn every death and promise myself to help more and more kids."
What Rachna is doing is truly service above self, she has understood that stopping death is impossible but what can be done is make the last days of the children as comfortable as possible.
If you wish to contact Rachna to help or volunteer please call her at +91-98118 53489.
(Edited by Saiqua Sultan)
---
You May Also Like: This Compassionate 82-YO Has Helped 23,000+ Terminally Ill People Live Their Last Days in Dignity & Peace
---
Like this story? Or have something to share?
Write to us: contact@thebetterindia.com
Connect with us on Facebook and Twitter.
We bring stories straight from the heart of India, to inspire millions and create a wave of impact. Our positive movement is growing bigger everyday, and we would love for you to join it.
Please contribute whatever you can, every little penny helps our team in bringing you more stories that support dreams and spread hope.